One of the best new features of Instagram are the stop motion videos. These are the videos made by stitching photos together and Insta gives the users the liberty to select the duration and transitions of their choice. If you are wondering how to make a stop motion video for Instagram, we'll be detailing all the tools that you can use to accomplish this. Let's see how to make a stop motion video on Instagram.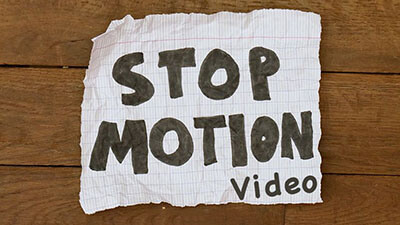 Make a Stop Motion Video on Instagram – Official Method
On a very basic level, stop motion videos are nothing more than photos taken in a sequence that create an illusion of movement when they are played sequentially one after another. These videos are increasingly becoming more and more popular on Instagram stories and other social media feeds.
Steps to Make a Stop Motion Video on Instagram
Step 1 Open the Instagram app on your smartphone and go to the camera menu. Here you will get a bunch of options that Instagram camera has to offer. Scroll down the menu and the last option is that of stop motion video.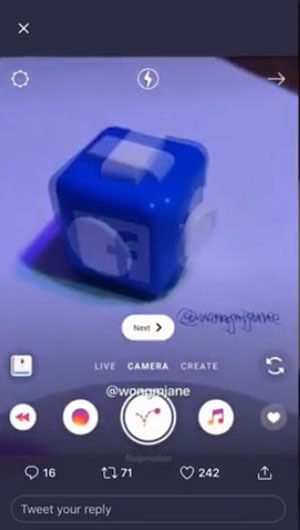 Step 2 After having selected the stop motion video function, just tap on the white (shutter) button and the Instagram app will use your phone's camera to capture photos that will later be stitched into a stop motion video. As of now, Insta allows a maximum of 10 photos to be taken for a stop motion video.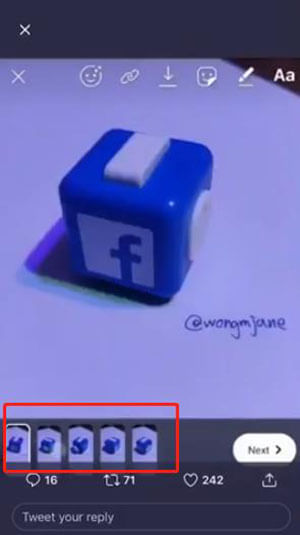 Step 3 After the app has stopped snapping the pictures, you can just review the video and add stickers of your choice to the video.
Step 4 After you have finished doing all the necessary tweaks to your video, you can post it to your Instagram story, Facebook story, or to any of your friends on Instagram.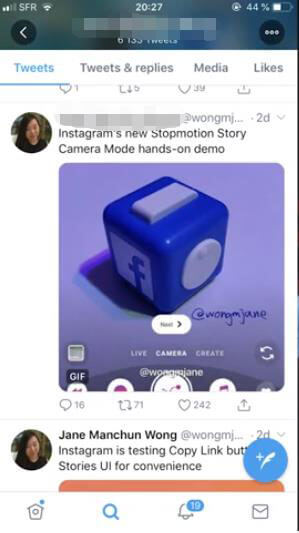 Disadvantages of Making Stop Motion Videos with Instagram
There's no doubt that the official Instagram app makes creating stop motion videos very easy and simple but there are some drawbacks too. Here are the things that you might not like about Instagram's new stop motion video function.
Insta does not allow you to add any sound or music to stop motion videos you create using the official app.
The stop motion videos are posted only for 24 hours and then they disappear.
You cannot save the stop motion videos made using the official Instagram app to your phone.
You can capture a maximum of 10 frames to make a stop motion video using the official Instagram app for this task.
3 Best Apps to Make a Stop Motion Video for Instagram
If you want to enjoy the ultimate freedom and get the most out of stop motion videos, the official Instagram way of doing this ain't gonna cut it for you. There are other tools that can make this possible that you can enjoy the most out of your stop motion videos. We are detailing the best of them below.
1. Stop Motion Studio
Stop motion Studio claims to be the world's easiest app for making stop motion videos. You can use this app with a very easy-to-use interface to create beautiful movies and videos to be posted to Instagram or any other social media.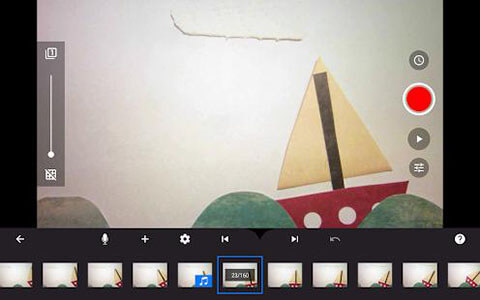 Stop motion has the following features that make it the best app on the market for this job.
The UI is minimalist and easy-to-use.
It has an overlay mode which can show the difference between various frames.
You can use it to cut, copy, paste, and insert frames at any location.
You can make professional grade movies using titles, credits, and text provided by the built-in editor in the app.
You can save the videos in full HD or 4K resolution and share them on any social media or privately with friends and family right from your device
2. Mojo
Mojo is another smartphone app that can be used to make stop motion videos. The main selling point of this app is the 300+ templates available in it and the ability of combining text effects, GIFs, and music. You can also share the story you create to any social media platform using this app. This app is used by more than 5 million people and has a lot of positive review on app stores.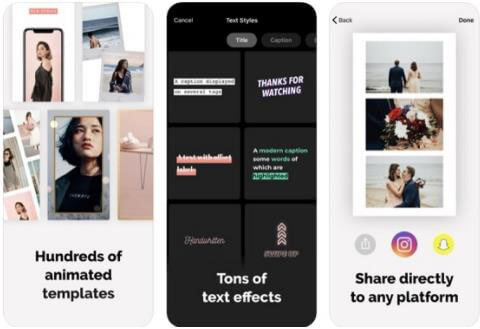 Here are some of the amazing features of Mojo app:
It offers a lot of animated templates to choose from.
It lets you add media and text to the video and tune it up to your taste.
No account or sign up is required and even the basic free version offers a lot of options.
Simple three-step process to create content for social media.
You can even change aspect ratios by upgrading to the Mojo Pro.
Provides tons of texts effects and allows sharing content directly to any social media platform.
3. Life Lapse
The next name in our list for the best apps to make a stop motion video is none other than Life Lapse. If you haven't heard about it before, then it is a very unique app that comes with various capabilities and that is the reason, it is the first choice of more than a million video content creators.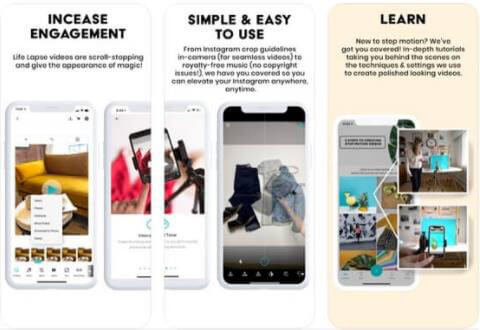 Some of the special features of Life Lapse are listed below:
It allows you to set the exposure level and focus locks for making stop motion animation.
You will be able to import the photos that you want to include in the stop motion videos.
Unlike many other similar apps, the free version of Life Lapse provides a wide range of video editing tools.
Enables you to crop images and adjust the brightness, saturation, and white balance of the frames.
How to Make a Stop Motion Video for Instagram with Life Lapse
Now, coming up next are the steps that you'll need to follow to make a step motion video with the help of Life Lapse app.
Step 1 Once you've installed the app on your phone, open it and create a new project. Next, you'll see a camera-like icon at the bottom left side of the screen; press it to add the images.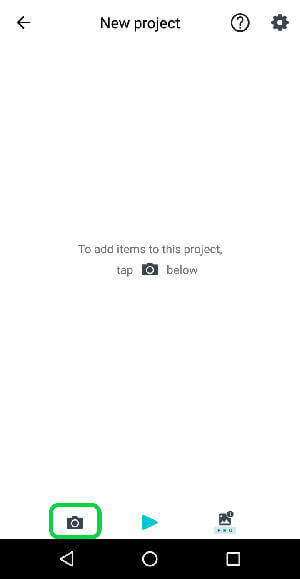 Step 2 Before start taking your photos, make sure that the camera has been set to the "Stop Motion Photos."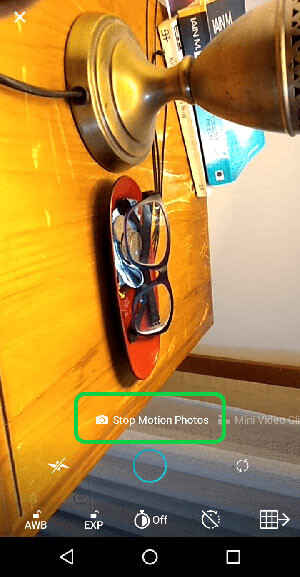 Step 3 In this step, you'll start taking photos. While taking the photos, keep your camera steady and ensure that lighting in even. It is recommended to place the camera on a tripod and use remote shutter, which will help to enhance the appearance of the final video. You can use a grid feature to centre your shots more accurately or tap the timer icon to set the interval for taking the photos automatically.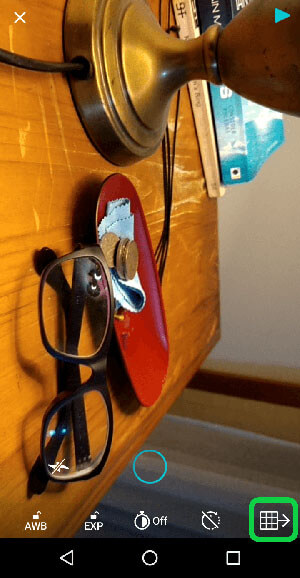 Step 4 When you're done with taking all your photos, press the play icon located at the top right corner and preview your stop motion. While reviewing your stop motion, you can also edit it as per your requirements.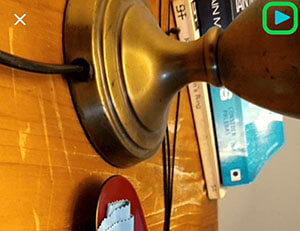 Step 5 Now, you'll need to add the music and filters to your animation. If you're using the free version, you can select from the five musical tracks by simple taping the music icon. If you want to unlock the entire library or import your own music, you'll need to upgrade to the paid version.
You can also add filters here by pressing the dedicated icon from the bottom toolbar.
In the next step, tap the size icon to adjust the duration or size of the stop motion video, and turn on the Boomerang feature make your video loop like a GIF.
Press the speed icon to set the required frame-rate for your video. Here, you can choose up to the 24 frames per second.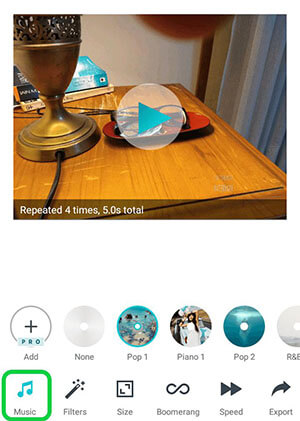 Step 6 Next, press the export tab placed in the bottom right corner to export your stop motion video. The app will notify you to upgrade, however, you can ignore it and export your video without having to pay. Lastly, share your newly created stop motion animation to the feed or stories section on Instagram.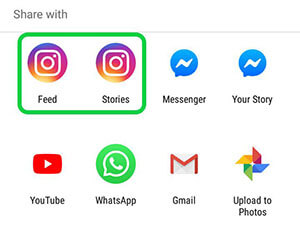 What is Stop Motion
Stop motion is a type of Instagram story video that was introduced in May 2020. In this video, the illusion of movement is created by stitching sequential photos together. The official Instagram app only lets you make a video consisting of 10 frames however you can use Life Lapse or other apps described other to have any degree of liberty in creating stop motion videos.
On a very basic level, the stop motion videos are just another form of the good old time lapse we are all familiar with. Insta has just made creating this easy with their app.
For more reading about Instagram, we've listed several articles to download multiple videos from Instagram.
Tips for Creating Stop Motion Videos for Instagram
Most of the time, creating a stop motion video for Instagram is a straightforward process. You just point the camera at the motion you want to capture, and the camera does the rest. Here are some tips that can make creating a stop motion video easy for you and can create some really amazing stop motion stories by following these.
Hold the camera steady when you are shooting.
Make sure the scene you are shooting is properly lit.
If the app you are using has the option for manual camera controls, make sure you use the right settings according to the scene and the thing you are capturing.
If you are using an advanced app, other than the official Instagram one, add music or other sounds related to the scene to your video.
(Click to rate this post)
Generally rated 4.5 (215 participated)