Hashtags are a very simple way to find whatever you want on Instagram, and it sometimes happens that a person searches for a video using a hashtag and wants to download it, but he/she is clueless as to how to do it. If you are one of those people, just read the whole article and you will learn how to download Instagram videos by #Hashtag.

Best Instagram #Hashtag Downloader – iTubeGo
iTubeGo Youtube Downloader is a software that is in a class of its own and helps you download videos and music from over 10k websites on the internet. You can download these videos in HD, Full HD, and even 8k video resolution without having any effect on the original quality. You can also download multiple videos at the same time and it will not take you long as it takes in the other software's because iTubeGo has 10x more download speed than its competitors.
You can download this sofware from below link:
Key Features:
How to Download Instagram Video by Hashtag or Keywords
Now, we will tell you how to download Instagram videos by #Hashtag using iTubeGo downloader. Please follow the steps below to get Instagram hashtag download using this program:
Step 1 Launch the software and go to the online section in order to open the built-in browser that comes with the iTubeGo downloader. Once you have opened it, head over to Instagram from its especially dedicated tab.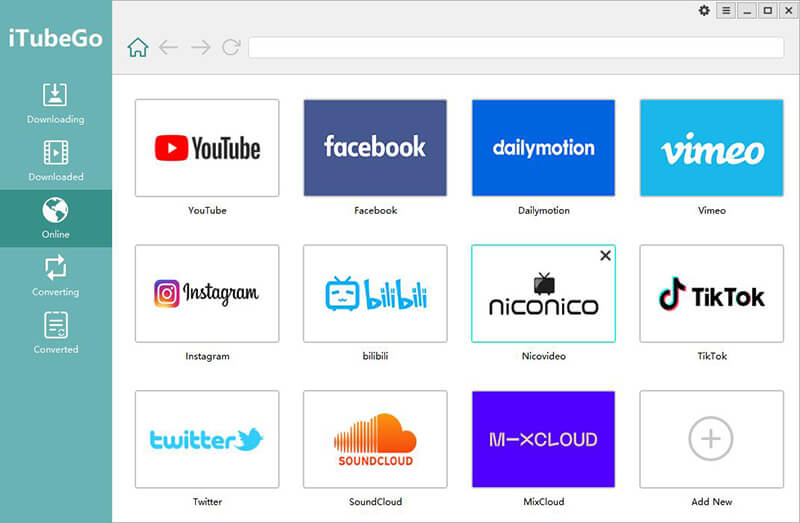 Step 2 Now, enter the hashtag or particular into the search bar of the built-in browser. And here comes the difference between a keyword only and a keyword plus a hashtag. If you type in the keyword plus the hashtag, you will get only the posts related to that keyword. If you type in the keyword only, you will get the related usernames plus all the posts related to that keyword.
Step 3 When all the related posts are loading on the page, browse through the videos and select the one that you want to download.
Step 4 Once you have selected the video that you want to download, click on the orange-colored download button while the video you want to download is open, and the file will start downloading automatically.
Step 5 Once the download is complete, you can find the downloaded Instagram video in the Downloaded section of the iTubeGo program.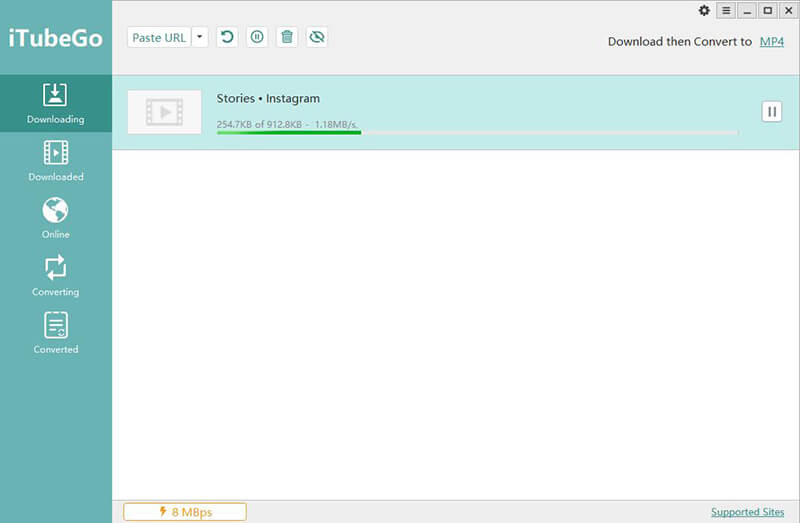 So you see, it is so easy to learn Instagram hashtag download and you can see from the simplicity of the steps that iTubeGo is the best Instagram #hashtag downloader.
About Instagram Hashtags
Once you get to know about hashtags a bit, you will find that they are quite a useful tool. The world on Instagram revolves around hashtags; nearly everything could be searched on this application using hashtags. Just type in the hashtag along with the keyword and you will see posts related to your keyword from all over the world.
If you are providing a service on Instagram or selling a product on an online store, be very careful with your hashtags, as using the right hashtags can show your profile in people's searches. And hence, more people would see your product which would ultimately lead to higher sales.
In Conclusion
We can conclude from this article that Instagram hashtags are a useful tool, and they are used quite a lot. And if you are looking to download Instagram videos by #Hashtag, then iTubeGo is the best and most simple to use Instagram hashtag downloader available right now out there.
(Click to rate this post)
Generally rated 4.5 (215 participated)