Have you ever been in a situation where you wanted to download a bunch of YouTube videos? There are a number of free online YouTube Downloaders that can help you download videos from YouTube, but you have to download each video individually and can't download entire playlists or channels in one command.
Today we are going to explain the easiest and the most efficient method to download multiple YouTube videos. Using this method, you can download multiple videos from YouTube in one go. Let's get into the topic.
Download Multiple Videos from YouTube
iTubeGo YouTube Downloader is an all-in-one video downloading solution that works on almost every audio and video hosting website and is available for Windows, Mac, and Android devices. iTubeGo program offers the greatest flexibility and the most options among all the YouTube Downloader solutions available on the market currently. Here's a brief overview of all the cool features.
Key Features
Download multiple videos in a batch with a single command.
Download the entire playlist without having to enter the URL of each video.
You have the choice of more than 50 formats to pick from, including MP4, MP3, MOV, WMV, and others.
Offers all the resolutions for video download starting from 720p to 4k and even 8k.
Download private videos from Facebook, Instagram and other platforms.
Supports more than 10,000 websites.
Steps to download multiple YouTube Videos
Step 1

Get the newest version of iTubeGo

You'll need to get the latest version of iTubeGo in order to download multiple YouTube videos from YouTube at once. You can get the installation file for Windows or Mac from the link below. After the file has been downloaded just open it and it will install the software on your computer. After installation is complete, you need to complete the registration and then you are good to go.
Step 2

Set Preferences

After the software has been installed go to the preferences tab and select the format and resolution. The default video format will be mp4, which you can change from the "Download then Convert to" option located at the main interface of the program.
Step 3

Get URLs of the Videos

Once you have set the preferences, you need to get the URLs of all the videos you want to download. You can either copy all of them and paste them in a file beforehand, or you can copy and paste them individually into iTubeGo.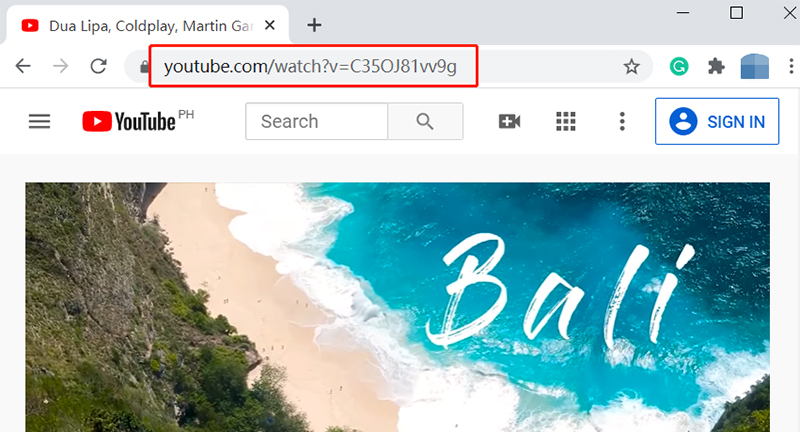 Step 4

Enter All URLs at once

One the right edge of the Paste URL button of the iTubeGo interface, you'll see an arrow pointing down. Click on it and select the option saying "Add multiple URL" from the drop-down menu. After that, paste the URLs one by one, one per line.
Step 5

Download

After you are done adding the URLs the download will commence and all the videos will be downloaded simultaneously.
How to Download Multiple Videos of YouTube Playlist
iTubeGo can download entire playlist with one single playliat URL. You are not required to enter the multipe video URLs of each individual video into the software. Just get the link of the playlist like this (https://www.youtube.com/playlist?list=). It will download and save all the videos of the playlist to your device at once.
iTubeGo YouTube Downloaders is the ultimate solution to download YouTube playlists. If you need more information, you can read detailed article How to Download a YouTube Playlist. Or, you're looking to download playlists from YouTube using free online downloaders; you can find the best options from another article 6 Free Online YouTube Playlist Downloader.
To Sum Up:
Downloading a number of videos from YouTube can be a tiring task and a very hectic one. iTubeGo is the best YouTube Downloader that does not only make it possible to download several videos at once but also makes downloading entire playlists in one go possible by entering just one URL instead of meticulously entering the URL of each individual video.
(Click to rate this post)
Generally rated 4.5 (215 participated)