Probably, you would have clicked on this article because you were looking for the best YouTube lyrics Downloader or a way to download YouTube lyrics. As the title clearly suggests how to download YouTube lyrics from music video, without any further ado, let's get straight into our topic.
YouTube Lyrics Downloader – Musify
Musify Music Downloader is the only tool you will ever need. It along with downloading the lyrics also enables you to extract music from the YouTube videos and save as mp3, m4a files. In addition to this, some other prominent features of Musify music downloader are the following.
Download music from videos with lyrics in different languages.
Convert YouTube into various output formats such as mp3, m4a, aac, flac and qualities up to 320kbps.
Offer 10 times faster download speed.
It is not only limited to YouTube, but can also download music from more than 1,000 online sites.
All of this and much more will be accessible to you if you install Musify Music Downloader. You can download it by simply referring to the links given below:
Note: Only YouTube videos with lyrics can be downloaded together.
How to Download YouTube Lyrics?
By using Musify Music Downloader, you can follow the steps below to get YouTube video lyrics download.
Step 1 First of all, go to YouTube and search for the song you want to download the lyrics for. After that, copy the URL of the particular YouTube music video from the address bar.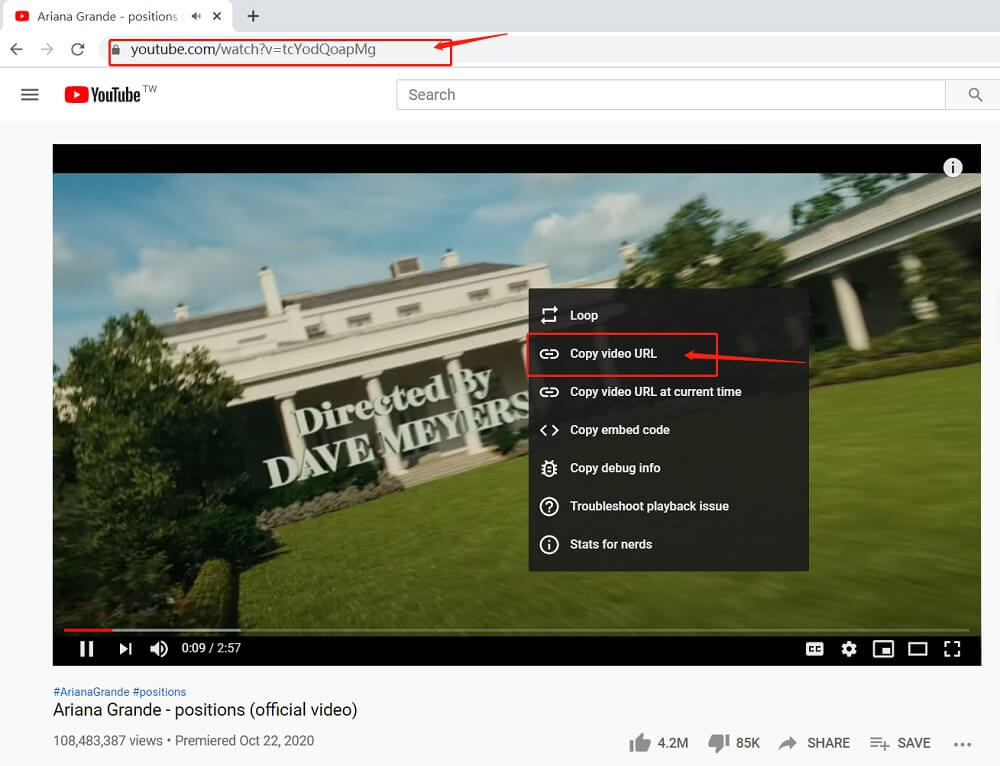 Step 2 Open Musify and go to Download tab in the Preferences Section. At this place, you'll have to select any desired output format i.e. Mp3 and enable the option labeled as "Auto download Lyric". You can also set other settings like download quality here.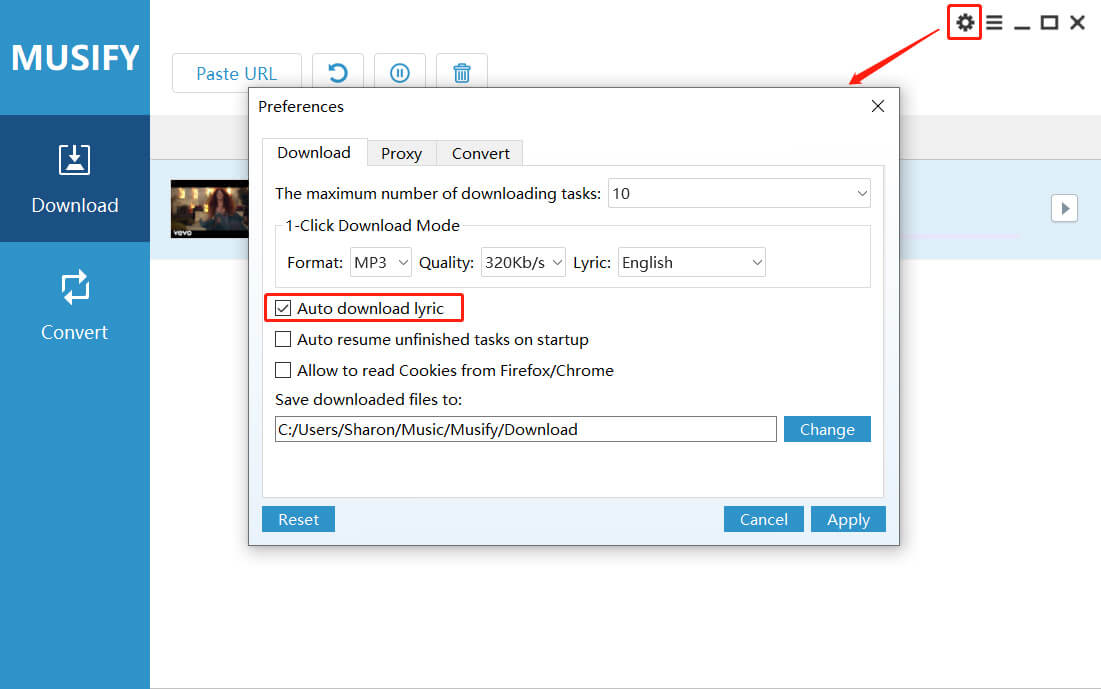 Step 3 As a last step, you need to simply click on the Paste URL option on the main interface of the software. This will automatically start the downloading process of the required YouTube music video with lyrics.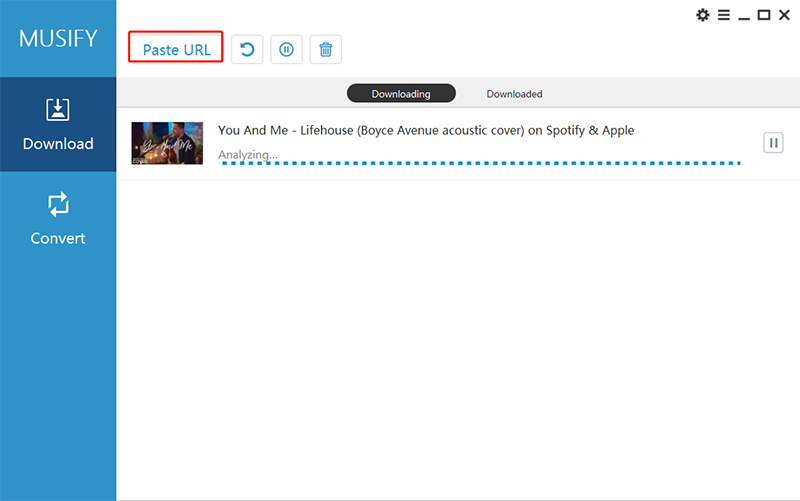 Step 4 Once the process of YouTube video lyrics download has been completed successfully, you can find the downloaded audio with LRC file on the target folder or location on your computer.

In Summary:
YouTube offers wide range of music that we all love. But if you want to download YouTube lyrics with the music videos, we are sure you got your answer by reading this article. Moreover, we recommend you to use a music player to add the LRC file when playing Mp3 song. In this way, you can display the lyrics synchronously while listening to the music.