It is possible that today while reviewing your Facebook feed, you have come across a good number of videos posted by your friends or by pages that you follow on the social network. It is also possible that, from all these videos, there are some adorable puppies or a recipe that you want to recover later. Some videos that you liked so much and you want to download Facebook video by link to your device, but do not know how to do it. However, several alternatives allow you to download a Facebook link video download to your device in a simple way, regardless of the operating system you use.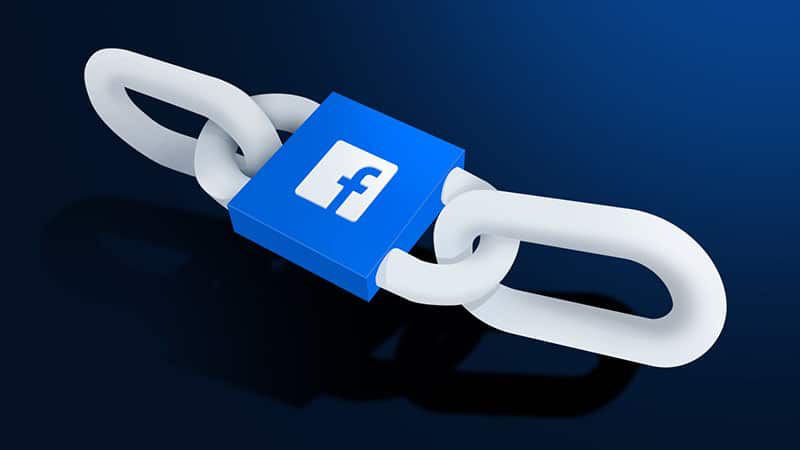 Applications to Download Videos from Facebook Online
At present, there are many offline and online software and tools available for Facebook link download. These generic tools and software require users to copy and paste the Facebook URL manually. The main advantage of using an online tool is that it doesn't require any installation. So you can navigate to the respective web page and paste your link to download the video.
Several tools are popular among users, such as fbdownloader, FBDOWN.net, and GetfVid. To download, copy the link of the Facebook video you want to download, paste it in the box of the web application, and press the Download button. Then the app will take a few seconds to process your request. Let's consider some of the pros and cons of using online tools for Facebook link download.
Pros:
The ease with which you can download videos without downloading the tool or software
Some tools provide the support to edit the videos online
Cons:
Most of the online tools have less supportability to major output formats
Some online tools are embedded with advertisements which annoy users
In most of the occasions, they can redirect to other sites
Contains malware and viruses
iTubego YouTube Downloader for Facebook Link Video Download
As mentioned previously, online tools have both pros and cons. But it is always essential to use a tool that is error-free and recommended by many people. So we thought to introduce a software that many users use around the world and highly recommended in downloading Facebook videos by link.
Main Features
Have versions compatible with both desktop and mobile
Supports to download videos from Youtube, Facebook, Instagram, and more
Can use to download Youtube playlists with just one-click
Application is highly secured and zero embedded malicious programs
Supports many output formats, like MP4, MP3, MOV and more
Much faster download speed due to build-in proxies
How to Download Facebook Video by Link
Step 1 Download and Install the latest version of iTubeGo
As a user, the first thing is to download and install the iTubeGo YouTube Downloader in your device. You can navigate to our official site and download it. You can download the latest version from here.
Step 2 Find the video and Copy the link.
If you haven't found a video to download, navigate to Facebook.com, and search for your favorite video. Once you find the video, right-click on it. From the menu, select Show video URL, and it will show you the video link. Then select Copy address link, and it will be copied to your clipboard.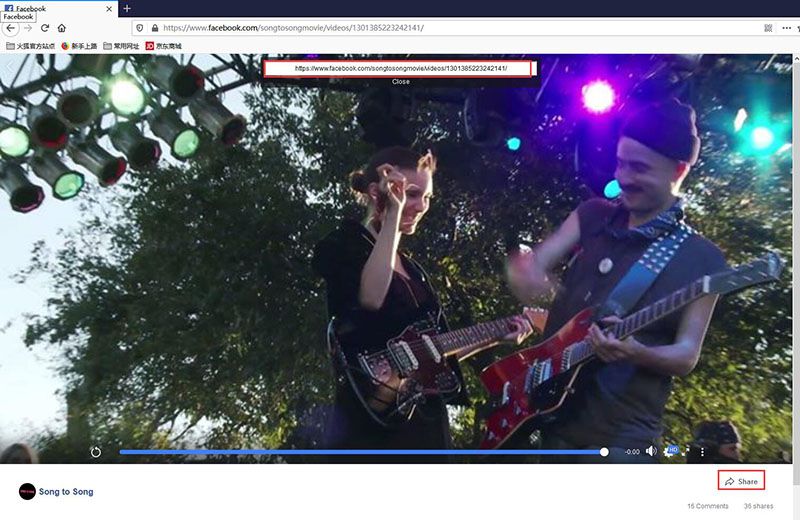 Step 3 Set the iTubeGo configurations
Once you copy the link, head back to iTubeGo software. You will see a settings icon at the right top corner of your home window. Click on it, and you will see another window pops up. In the Download Tab, you can set the required configurations to download the video. You can choose the output format as you wish. Once everything is done, click on the Apply button to apply the changes.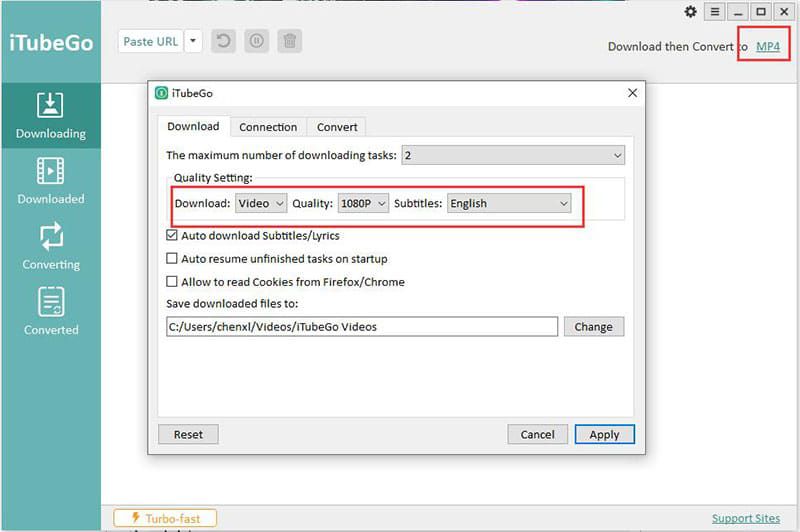 Step 4 Paste the URL to start download
After applying the changes, click on the Paste URL button in the home window. When you click on it, it will automatically detect the copied link in your clipboard and start to download as per your settings. Most of the online tools require you to manually paste the link and click on a button to start download. But iTubeGo is a smart tool which can detect the copied links in your clipboard. This whole process will be done automatically for you.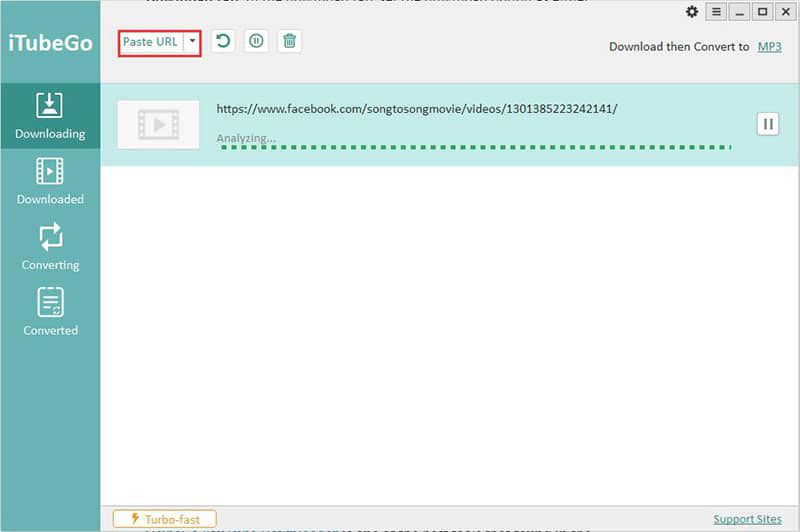 Step 5 Finalize the download
Finally, when the downloading process completes, you can find all the downloaded files in your output folder. You can use any music player in your device to play them. If you want to change your output folder, you can simply change the location in the settings window in Step 03.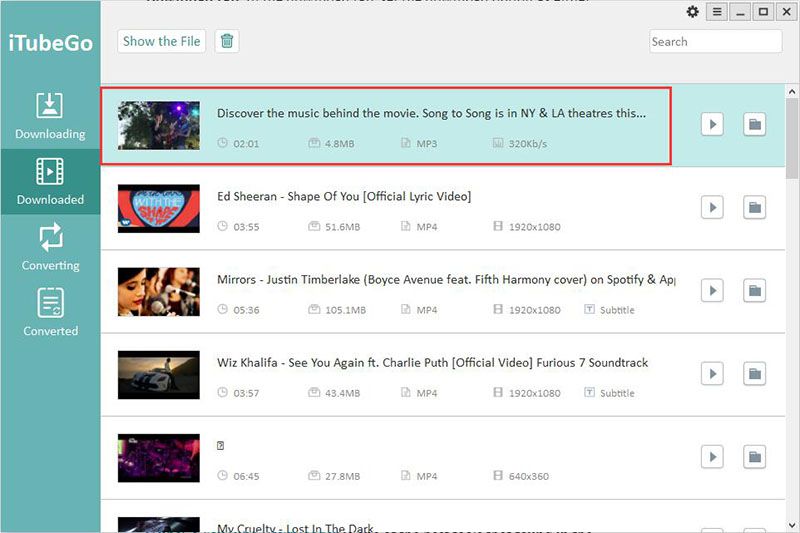 Conclusion
As a whole iTubeGo YouTube Downloader is the best tool to download Facebook video by link. If you are using online tools, there is always a risk of security. Therefore, it is recommended to use software that is already used by many people.
(Click to rate this post)
Generally rated 4.5 (215 participated)