Facebook is the most used social media platform we currently have. It is a versatile medium of social interaction where you can connect with friends and family, follow your favorite celebrities, watch the content created by artists from all over the world and share your thoughts and feelings as text, photos or video, the possibilities are endless. Facebook hosts millions of videos posted by other users and content creators and more often than not we find videos on Facebook that we instantly want to save to our device. Now, Facebook won't let you do that but we have a Fast Facebook video downloader that can come in handy. What we are going to introduce in the coming lines is the fastest free Facebook downloader. Stay with us for fast Facebook downloader free download.
5 Great Online Facebook Video Downloaders
Here is the discussion into the pros and cons of the 5 best online Facebook video downloaders that you can use to save Facebook videos to your device.
1. FastVid
You can access this FastVid video downloader by following this link. This is a nice little tool for downloading Facebook videos and its greatest advantage is that it supports downloading live Facebook videos. However, the output options are very limited and you cannot use it to download videos in HD/4K format.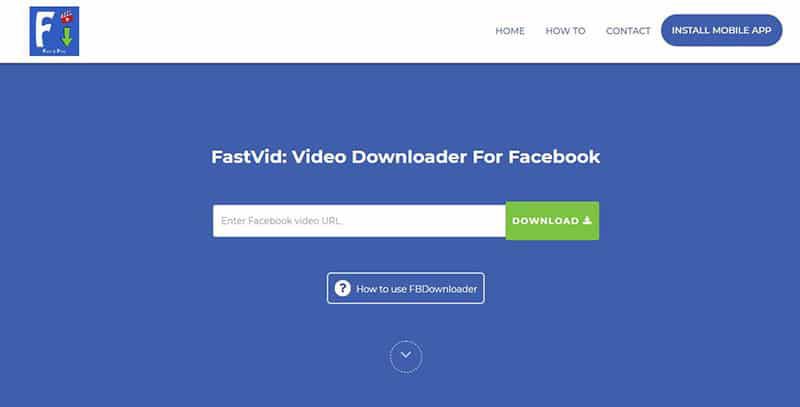 2. FbVid
This is a simple Facebook video download tool that can be accessed at this link. On the pros side, it enables you to download whole playlists in one go but at the same time, the playlist download process takes too much time and is painfully slow.

3. FBDownloader
FBDownloader is one of the best options if you want to download facebook videos online. It has a very easy to use web interface that works on any device. FBDownloader gives you the option to download videos in HD and standard quality, as well as the option to download videos as mp3 audio clips. Are the videos you want to download private? No problem, they have a private downloader too.

4. SaveFrom
SaveFrom is a video downloader that supports a number of video websites including Facebook. This one is particularly easy to use as it has a little browser extension that can make downloading videos easy. However, the output video is always saved in MP4 format and you cannot change it.

5. Small SEO Tools
Small SEO Tools offers a number of free online services that are extremely useful for a number of tasks. The video downloader service offered by them can be accessed here. It lets you download unlimited videos from Facebook for free but has many annoying ads and asks for CAPTCHA verification mare than you'll be happy to have.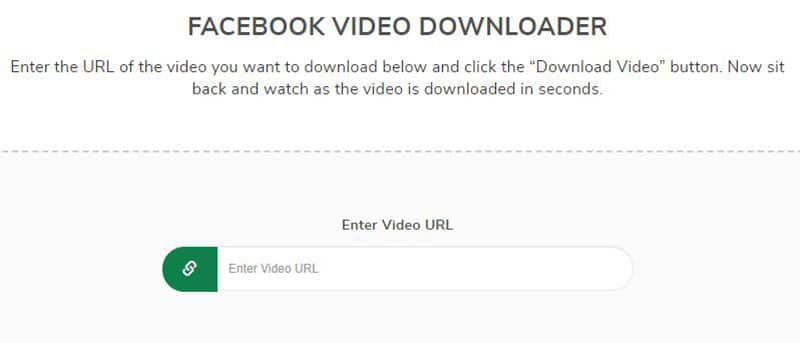 As you can see, these downloaders have some useful features, but at the same time, all of them have some disadvantages due to which we can't complete rely on any of them. Next we're going to discuss amazing downloading software, which is superior in features and extremely easy to use.
iTubeGo YouTube Downloader – The All-in-one Video Downloader:
iTubeGo YouTube Downloader is a multi-purpose multi-platform video downloading solution. It is available for Windows, Mac OSX, android and Linux based systems. You can use it to download any video from any website in the format of your liking. The following are the separate links to free download iTubeGo YouTube Downloader for Windows and Mac Operating System.
Now, let's have a look at all the great features iTubeGo has to offer.
Key Features
iTubeGo promises and delivers the fastest downloading speed for any video downloader. It is designed to engage multiple connections with Facebook and speeds up the download by transferring data through multiple channels.
With iTubeGo YouTube Downloader, downloading videos is easy and swift. If you want to save a whole playlist to your computer, you don't have to separately download every single video. iTubeGo can download the whole playlist in one go. Just paste the URL of playlist instead of a video and the whole thing will be downloaded in one go.
Multiple Downloads at a time
iTubeGo makes it possible to download multiple files parallel to save your time.
Variety of output options
With this astounding downloader, you are never limited in terms of options. You can download any video from any website and save it in any format that you like. All major video formats are available with iTubeGo.
If you want to save just the audio from a Facebook video, you can also do that using iTubeGo. Just select MP3 as the output format and the audio file will be saved to your device.
High-Resolution Downloading
iTubeGo YouTube Downloader is one of the very few video downloaders that support downloading videos in 4K and full-HD resolutions. You can save videos to your device in the best resolution using this simple downloader.
It supports more than 10,000 websites and you can download videos from almost any site on the internet using this downloader.
iTubeGo works wonder and has the minimum resource consumption for any video downloader/converter. It will not make your PC slow or heavy.
Using iTubeGo YouTube Downloader to Download Facebook Videos
Coming up next are the easy steps through which you can download Facebook videos using iTubeGo YouTube Downloader.
Step 1 Run iTubeGo
If you want to download a video using iTubeGo, the first thing you need to do is to run iTubeGo on your system. If you have not installed it yet, you can get it from here and install it in a few easy steps.
Step 2 Get the Link
Once you have iTubeGo installed and running on your system, the next thing you need to do is to get the URL of the video you want to download. The URL can be obtained by opening the video in a browser and copying the URL from the address bar.
Step 3 Configure Output
iTubeGo will prompt you to set the format and resolution in which you want to download the video, select what you want, and the download will start automatically.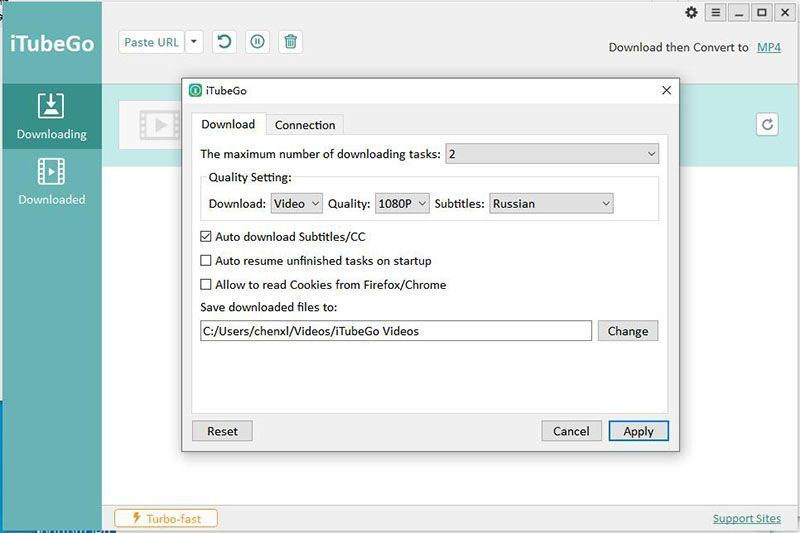 Step 4 Enter the Link
Click on the Enter URL button on iTubeGo and paste the copied URL for downloading the video.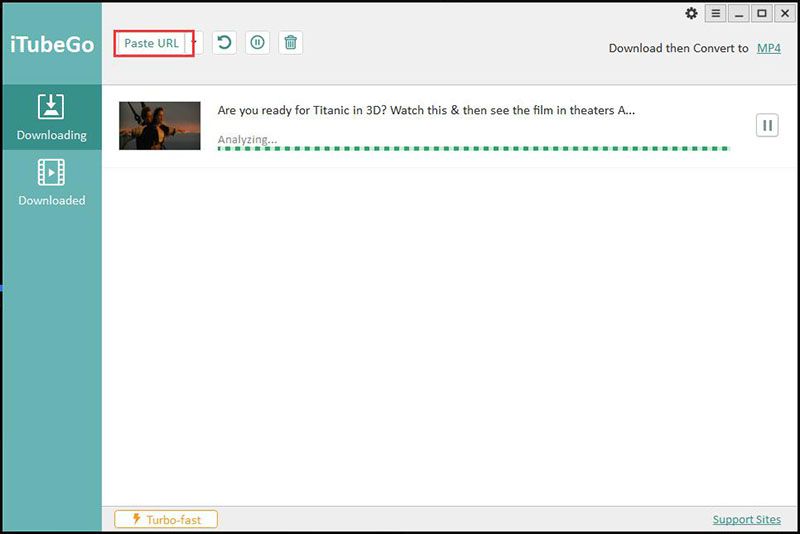 Step 5 Locate your download
If you wonder where the downloaded file goes, it is saved in the Downloads folder of the device. You can locate it by clicking on the folder icon in the iTubeGo downloader.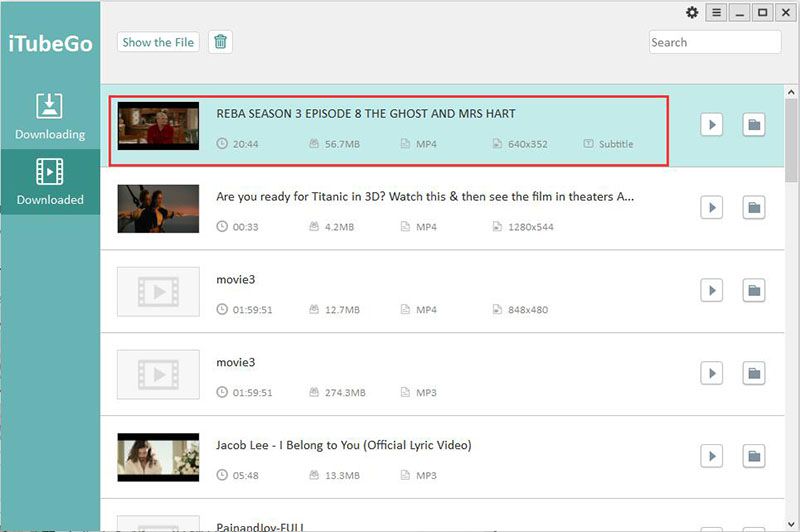 Conclusion
Facebook has a large collection of diverse videos that we all like. While there are lots of videos on Facebook, the trouble is that we cannot download and save them to our device because Facebook doesn't allow that. A number of tools are available in the market that can do this, but all have their own limitations. Some can't download in batches; some have limited output options and others have annoying ads. iTubeGo YouTube Downloader is a multi-purpose video downloader that supports downloading videos from almost any website that has videos including Facebook. It makes downloading videos easy, is easy to use, gives a wide range of output options, and downloads videos at 10x speed. It is available on PC, Mac, and Android devices.
(Click to rate this post)
Generally rated 4.5 (215 participated)