Some various tools and programs are available in the market to download and convert videos from Facebook, which has millions of active users. Videos are published or shared regularly by users. Facebook directly does not offer an option to save the videos to your device. By using a video downloader and converter, we can easily convert and download Facebook videos to the desired location in your mobile phones and tablets. Here is a list of top 10 best Facebook converter tools used to download videos from Facebook.
iTubeGo YouTube Downloader
iTubeGo YouTube Downloader is a video downloader which is available for free. In brief, this allows you to download MP3 and MP4 in different qualities, including HD and 4K.
Pros:
Support 10000+ websites for downloading, such as Facebook, Spotify, Reddit, Twitter, etc
10x faster download speed and no quality loss
Download and convert all files to different formats including MP4, MOV, AVI, MP3, etc
Download your entire playlist with just one click
Supports 720p, 1080p, 1440p, 2160p, and 4K video qualities
Download all the videos in private/public mode
Cons:
The only disadvantage of iTubeGo is that it needs to be installed on your device. If you have a Mac or Windows, you have to get the official version from the site and installed.
Download Facebook Videos with iTubeGo
Step 1 Get Start with iTubeGo by downloading and Installing
Step 2 Copy the video URL from Facebook
If you want to download a Facebook video using iTubeGo, then firstly, you need to copy the particular video's URL. Log in to the Facebook account using your credentials. Then right-click on the video, select the copy video URL option from the context menu. At last, it will be copied to your clipboard.
Step 3 Set configurations
Open the installed iTubeGo YouTube Downloader, and go to "settings". In the window, navigate to Download tab and set the quality settings as required. You can set Download type, i.e. Video or Audio, quality and the subtitle language. After selecting the settings, click the Apply button.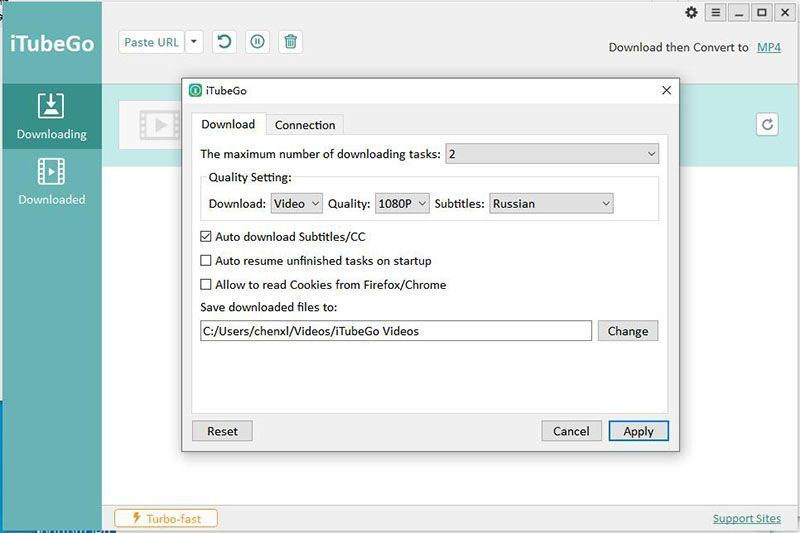 Step 4 Start Download
After settings the configurations, click "Paste URL" button at the top left corner. Then it will automatically detect the previously copied Facebook URL and downloading will start automatically after analyzing the pasted URL.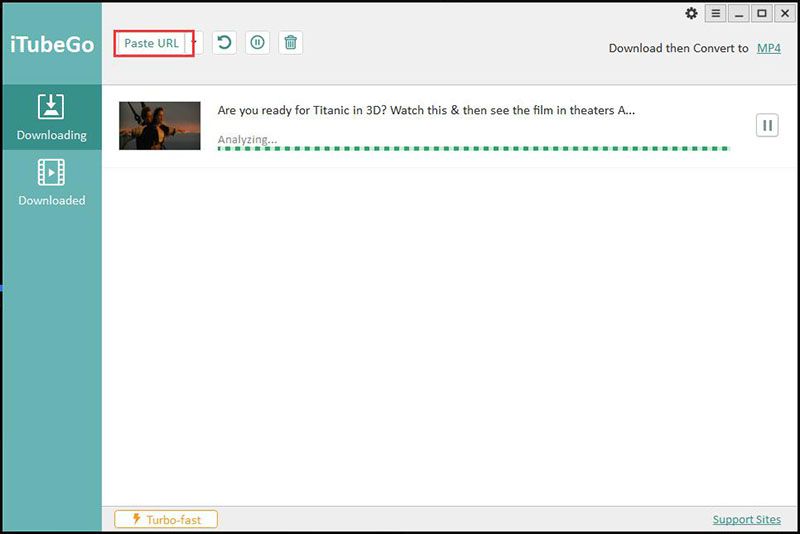 Step 5 Find the downloaded files
Go to the Download tab of the iTubeGo software, and you can find all your downloaded files. The downloading won't take much time, and it will depend on your network bandwidth.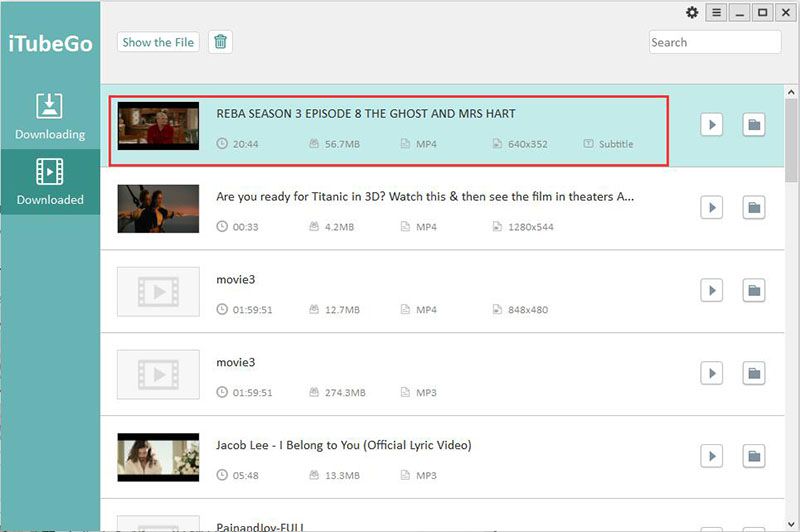 Best 5 Facebook Video Converters Software/APP
1. Vidmate
Vidmate is an application to download facebook video on Android in high definition. It is capable of downloading multimedia content from the main social networks and video streaming platforms on the Internet. This tool allows you to select the quality with which you want to download the content, as well as the location on disk of our terminal. In this way, the user can have control over the size of the file that is downloaded. Vidmate can save audio tracks from the video directly. It is compatible with most of the current audio and video formats (MP3, MPG, 3GP, AVI, MP4, MKV, FLV and WMV). It allows to mark videos as favourites and supports a maximum of 100 parallel downloads with an optimized selection algorithm. When starting the application, some recommended videos are shown, taking into account the user's download history.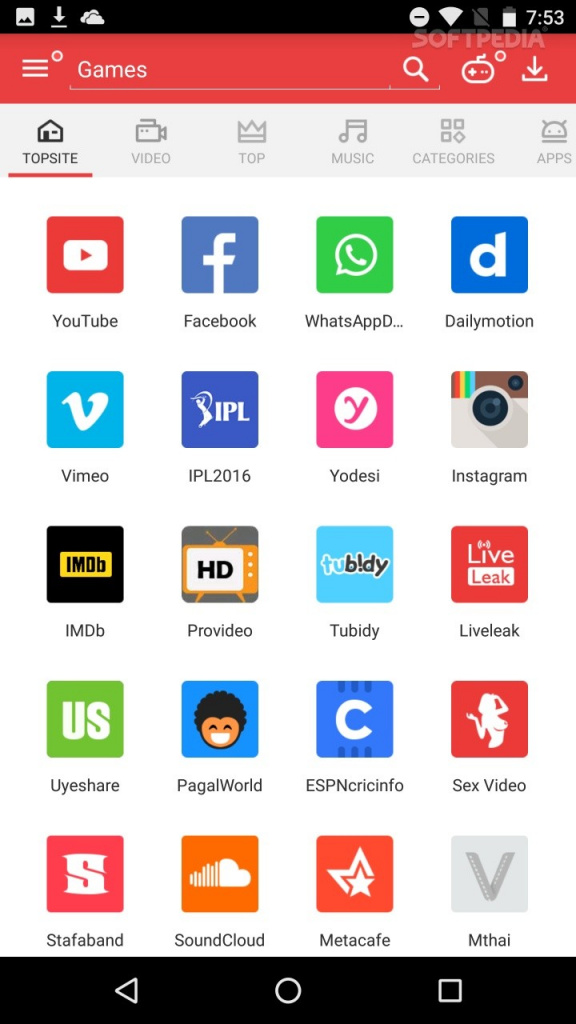 Pros:
Vidmate provides excellent download speed despite your bandwidth
Support for multiple languages including English, Spanish, French and Italian
There is no limit to download videos, and it is capable of downloading videos of up to 30 GB
Cons:
It does not allow updating the applications you have downloaded
It consumes many resources of the device and device may get slowed down
2. YTD Downloader
YTD Downloader is software that offers the possibility of downloading videos from numerous platforms on the Internet. It differs from the vast majority of other download tools because it also offers video conversion and an integrated playback module. YTD Downloader also stands out with its video conversion module which will allow you to play videos on iPhone, iPad, PSP, smartphones and WMV, AVI or MP3 audio formats. Among the options, it is possible to set the quality, the file size or the start and end of the video.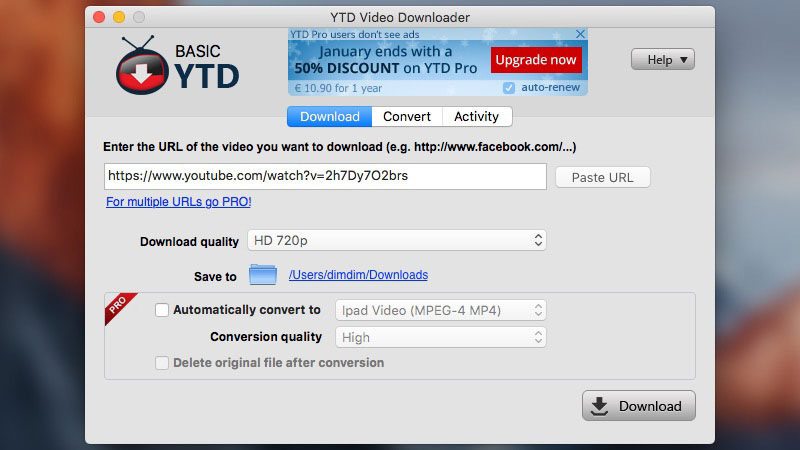 Pros:
Support for almost any formats including MP3, MP4, WAV, MOV etc.
Can use to edit ID3 tags in Mp3
Due to the proxies, the downloading speed is comparatively higher than other tools
Cons:
To download and convert at the same time you need the Pro version
To convert several files at once, you also need the Pro version
3. Tubidy APP
It is wholly designed so that users can download all kinds of videos and audios on their mobile devices. Tubidy App users are pleased with this application, as they can get endless audio files, videos and favourite songs with just a click. Besides, the content they download is of excellent quality.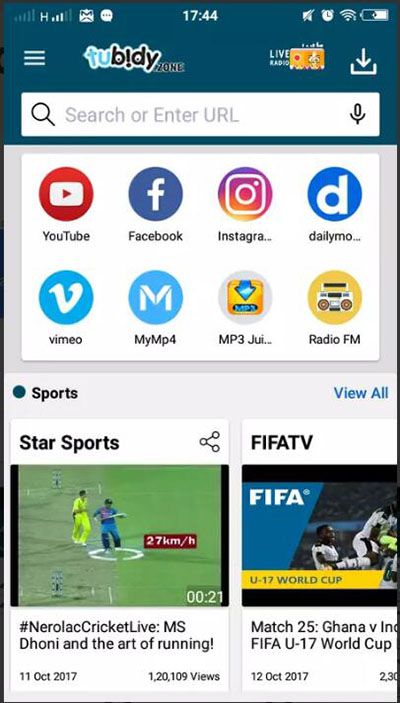 Pros:
Tubidy is free, and all the features are available to all the users
It can be used to extract the audio from any video
It has the option to save the downloaded content in the playlist of your mobile device
Several filtration options available to filter the videos
Cons:
Uses high memory space for each song you download
A considerable amount of advertisements and popups which can distract the use
4. SnapTube APP
Snaptube is a program for viewing YouTube videos. Using this program, you can download video files of different extensions, or record them in audio format. Snaptube offers the possibility to search the videos by categories, popularity and by name. The program has the tools to stop, interrupt or restart the download in progress. Snap tube also allows you to view and download content from Facebook, Instagram, Soundcloud, Vimeo and other services.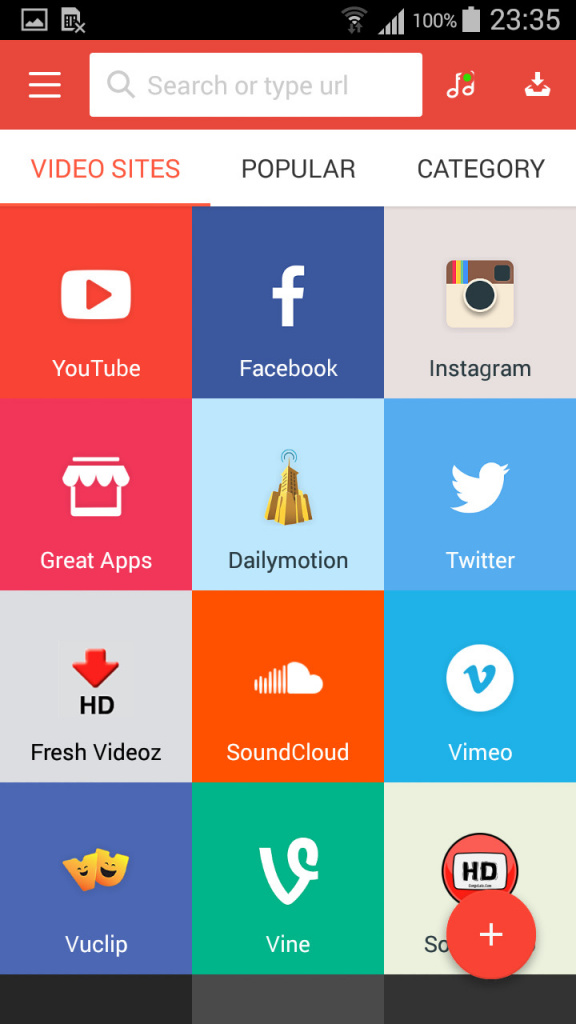 Pros:
Can directly download MP3 with a single click
Download videos with different formats including MP4
Interaction with social networks and video services to provide customer friendly interfaces
Available in different resolutions
The MP4 videos are available in resolutions of 360p or 720p HD
Cons:
A high amount of fraudulent advertising which can mislead the users
Many features are only available in the paid version and need to take a subscription to access those services
5. FvdTube APP
FvdTube YouTube downloader has a clear and straightforward framework. The impressive design of the app provides a delightful user experience. You can pause and resume an active download. Also, you can choose a specific location to download videos. You can download audio files from the video if you only want to listen to music. FVDTube YouTube downloader allows you to download videos in different formats and resolutions.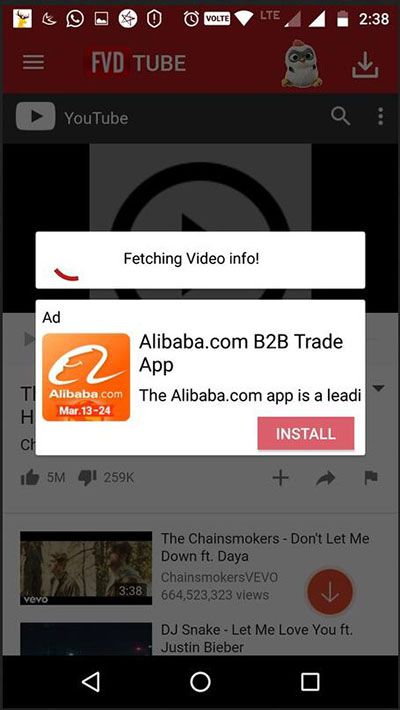 Pros:
It has a powerful link-capture system to analyze the URLs
Due to the simplicity of the interfaces, it is easy to find the videos and choose the format and quality
It allows you to convert music videos to play songs for any device
Cons:
A high number of popups and advertisements which can distract users
Top 4 Online Facebook Video Converters
1. Getfvid
Without a doubt, Getfvid is one of the best online tools to convert Facebook videos to mp4 or mp3 files and download them for free. This program works for desktops, tablets and mobile devices. It will be so easy for you to download Facebook videos that you will save the page to your Favorites.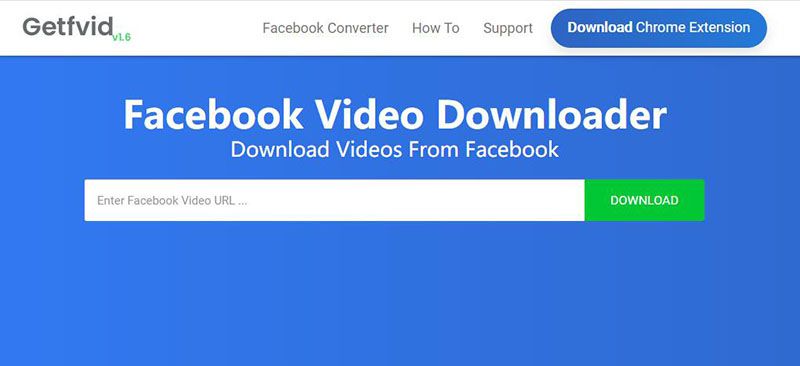 Pros:
It is straightforward to use and no installations
Can save videos as MP4 or MP3
Getfvid has its browser plugin, and it is easier to download videos through it
One of the important things is that it allows downloading private Facebook videos
You can use this to save live Facebook videos
It has the option to preview video content before downloading it
Cons:
Has so many ads, and sometimes it is difficult to use the website
2. Fbdown
Fbdown or Facebook Video Downloader, as it is also known, is a tool for downloading videos from Facebook. With this feature, you can save videos from the popular social network to watch offline on your PC or mobile phone. Also, there is an extension for Google Chrome that allows you to perform this function without having to visit the site.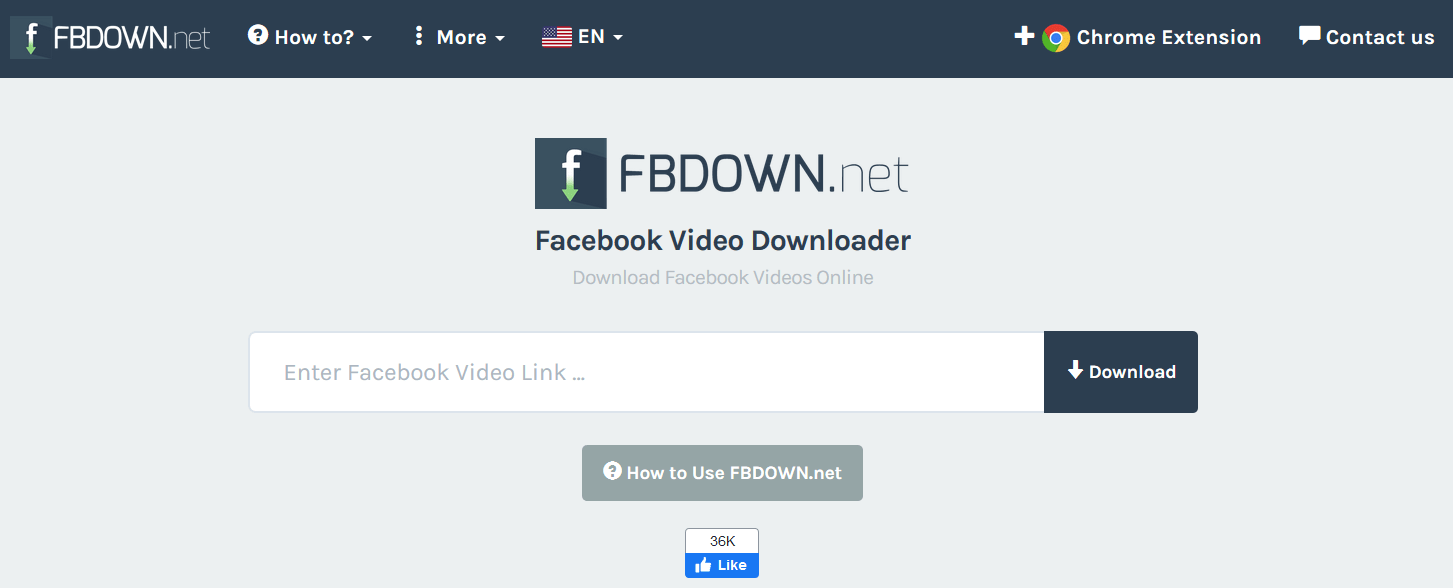 Pros:
Fbdown is comparatively faster than other online downloading tools.
Any video can be downloaded with few clicks, and there are no initial registrations
Cons:
So far, this only works in the Chrome browser, and there is no extension for other web browsers
Contains ads throughout the site
3. Fbdownloader
Downloading the entire albums from Facebook can be a little difficult and time-consuming. FbDownloader is an online application that allows you to easily download Facebook photos of your albums, tagged images and albums of your friends. You can search for albums from your profile or a friend's profile and download it with a single click. Just log in to your Facebook account and select the images/albums to download.

Pros:
It is available for free, and all the features are accessible to any users
Fast image archiving due to its algorithms
Cons:
Same as most of the free online tools, it contains ads which may interrupt the user experience
4. YMP4
Ymp4 is the best way to convert and download videos from YouTube. This is entirely free, and you can download and convert videos to any format.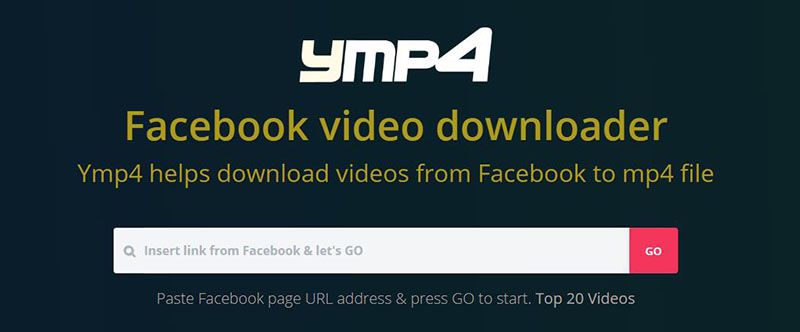 Pros:
No registration required
Quick downloads with shortcuts and YouTube searches
Can download online videos for offline viewing
Can use to download YouTube playlist at once
Conclusion
In summary, you can find the top 10 best Facebook converters in 2021 from the list given above. Some are free, and others are paid. Among the best Facebook converter, we recommend using the iTubeGo, which provides unlimited features for free.
(Click to rate this post)
Generally rated 4.5 (215 participated)