TubeMate MP3 Converter is a great app that can be used to convert online videos especially from YouTube to MP3 format and use them as music files across a range of different devices. Let's discover the shortcomings of the TubeMate MP3 video converter and explore other TubeMate to MP3 Converter alternative.
TubeMate MP3 Converter Introduction
YouTube videos differ from those stored on your device because YouTube uses the DASH format for high-definition videos. To extract audio from this format we need to convert it. TubeMate comes in handy for executing this task. You can use it to download and save music from videos to MP3 format.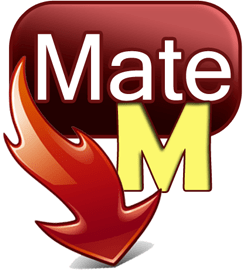 TubeMate claims to be the best YouTube to MP3 downloader for android. It supports MP4, 3GP, and other video formats as well as all the major audio formats including MP3, WAV, and M4A. It is free to use and claims to be easy to use as well. All you need to do to download a video to MP3 using this app is to copy the video's URL and paste it in TubeMate. It will prompt you to select the preferred output format and resolution and the video will be downloaded in your desired format and saved to your phone.
In order to use TubeMate on your Android device, you'll need to download the apk and install it from there as it is not allowed on the Play Store. You can get the apk file from here: http://tubematemp3.net/en/android-apk.html. After you have downloaded the apk, run it, and give it storage and other access permission and you can start using the free app right away. However, look for ads because free apps tend to show a lot of them.
The Shortcomings of TubeMate MP3 Video Converter
TubeMate is a very cool app to download videos to MP3 but it comes with its limitations. These include:
TubeMate Android app is prone to frequent crashing when it is detecting the video from the link you have entered in it. This makes it pretty annoying and very inefficient to use.
TubeMate doesn't allow you to download the audio in higher 320kbps resolutions. It downloads audio files in 128 or 256 kbps and that bitrate doesn't provide good quality of sound. This makes most of the downloaded songs and other audio practically useless.
In order to download videos to MP3, TubeMate needs to install Google Play services plugins that make your Android device slow and heavy.
Doesn't support all websites
With TubeMate, you can only download videos from a very limited number of mainstream audio/video sites and does not support all the websites which makes it useless in a number of scenarios.
Best TubeMate MP3 Converter Alternative
iTubeGo for Android is a multi-platform audio/video downloading solution that can be used to download videos or extract and download audio from them on android devices. Using this app you can download videos from any website on the internet.
You can download this APK from the below link:
Key Features
How to Download Youtube to Mp3 on Android
The following are the simple and convenient steps to download Youtube to mp3 using iTubeGo for Android.
Step 1 Look for the Required Video
iTubeGo for Android comes with a built-in browser, so you don't have to leave the App and use any external browser. All the mainstream websites are preloaded on the main interface of the App. For instance, if you want to download any video from YouTube as mp3, proceed to YouTube and search the particular video that you want to download. If you already copied the video link directly from the website, it will be automatically recognized and processed, when you open the App.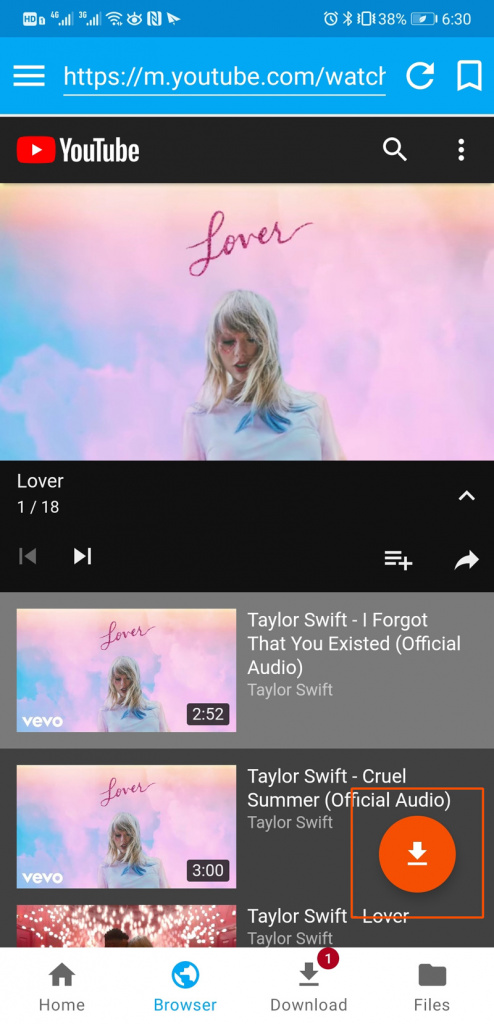 Step 2 Set the Required Output Format
Once you've opened the particular video, next you've to set the output format in which you want to download the video. For this, press the Red-Colored Download button, which is located at the right bottom side of the screen. It'll pop-up a new set of options, in which you have to select the required output format and quality. Set the Type as "Audio", and select the Quality in between the different available options i.e. 128kb/s, 320kb/s, etc.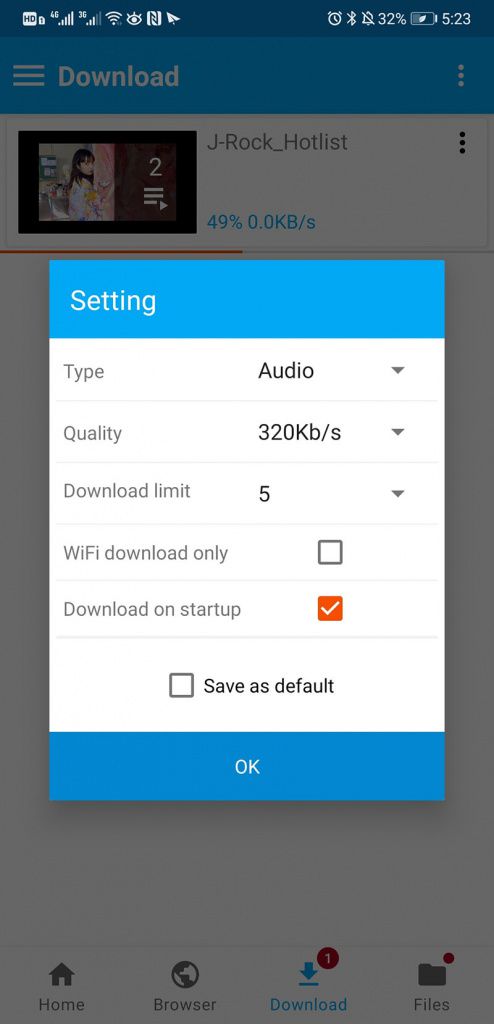 Step 4 Download MP3 Music
Finally, press the OK button and it will start converting the video into the required format, after which, it will automatically be saved to your Android device. The App also provides you the ease to access all the downloaded media in the Files section.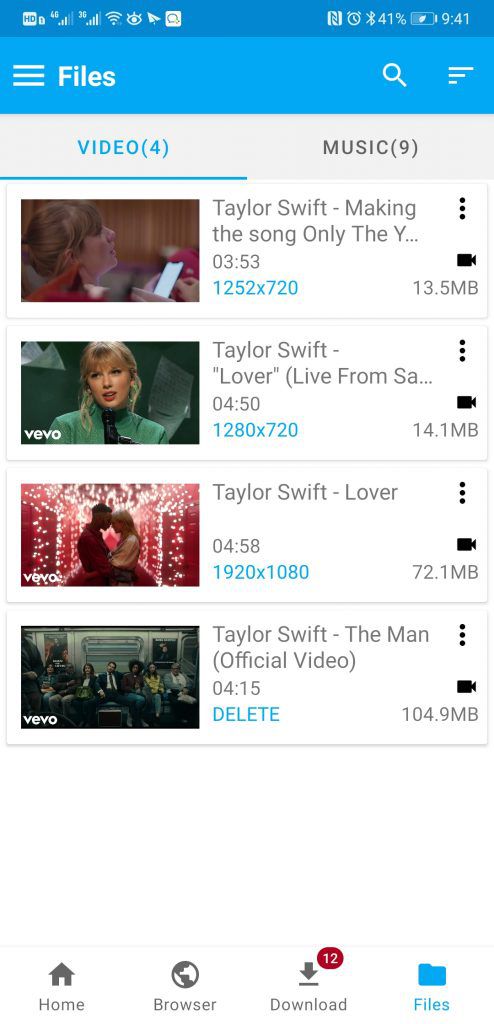 Conclusion
TubeMate is a good solution for downloading audio files from online videos but it comes with a number of limitations including frequent crashes and the inability to download audio files in high bitrate. It also doesn't support many websites. iTubeGo is an alternative to TubeMate that supports all websites and can download audio in any resolution that you want. It is easy to install and use.
(Click to rate this post)
Generally rated 4.5 (215 participated)