Have you ever been in a situation where you listen to a song on YouTube that you like so much that you want to add it to your music collection but you have no way to save it as a music file? YouTube does not allow apps to download content from its website and the apps that try to do so are banned from the Play Store. But that does not mean there's no way on the earth to save music from YouTube in MP3 format on your android device. There is a simple way of saving YouTube to MP3 android. We'll give you an overview of the method.
Free YouTube to Mp3 Downloader for Android
The official way endorsed by YouTube to save music to a device for offline playback is by using the YouTube Music app and a premium YouTube account. Here are some reasons why this is not an efficient way to download music on android from YouTube
YouTube Music saves files in an internal folder and they cannot be accessed from outside or shared to other devices
The premium service of YouTube needs you to pay a monthly fee of $11.99
You can not use the music files in any way other than playing them on the YouTube Music app
The answer to all the shortcomings of YouTube Music and premium YouTube subscription is using an app that enables you to download YouTube to mp3 android. The best app in this category is iTubeGo for Android and you can get it here.
Why choose iTubeGo for Android:
You might be thinking if YouTube is offering a service to download MP3 songs and play them at any time of your liking why do you need a third-party app like iTubeGo to do the job. Well, there are a number of reasons to that.
Key Features:
Some of the main reasons for choosing iTubeGo over YouTube Music are these
iTubeGo allows you to download music in high-quality mp3 files with 320 kbps sonic resolution.
You can save music ID3 tags for the files you download.
iTubeGo can help you download content from more than 1000 sites that have audio or video content.
iTubeGo is supported by all android devices including Samsung, HTC, Huawei, Google, LG, Moto, Xiaomi, OnePlus and basically any device running on android.
iTubeGo is free and has no annoying ads on it.
The files are stored in your local storage and you can use them in any way or transfer them to another device.
How to Download YouTube videos to mp3 on Android?
Once you have downloaded and installed iTubeGo for Android, the process of downloading MP3 files from YouTube or any other website is extremely easy.
Steps to Download:
Here are the steps for downloading a video in MP3 using iTubeGo
1 Open iTubeGo:
Go to iTubeGo and open it to start downloading the music you love.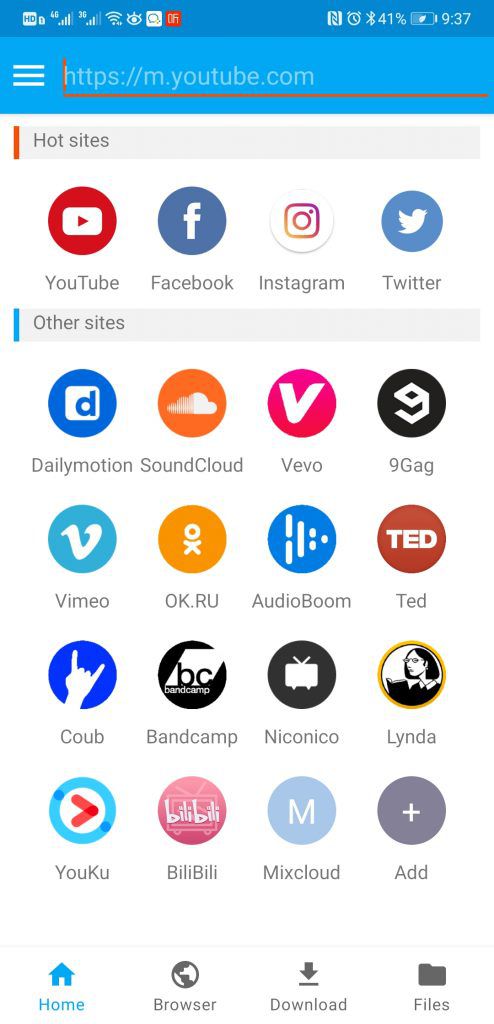 2 Go to the Particular Video:
There are a number of ways you can use to access a video from iTubeGo. You can share it from an app like YouTube or Facebook using the "Download with iTubeGo" option present in your sharing menu or by pasting the link in iTubeGo's built-in browser or by searching for it using the integrated search option that uses Google search.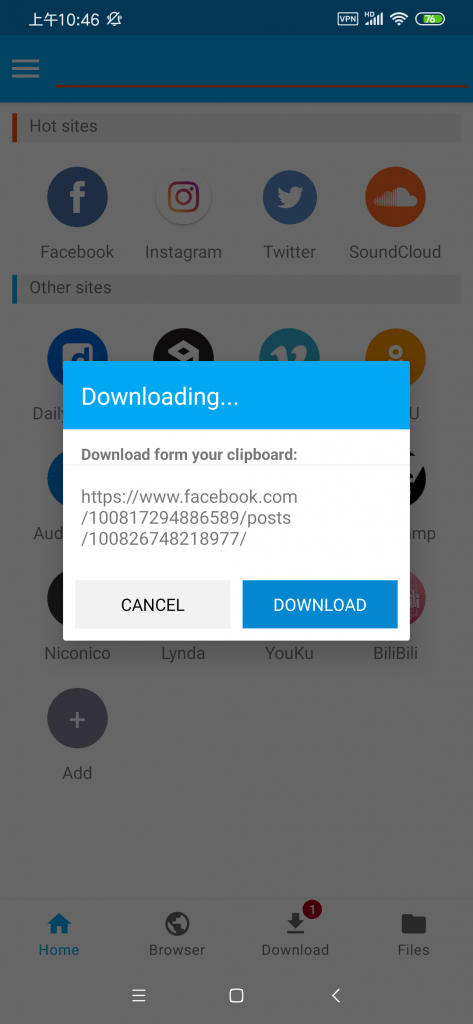 3 Press Download Button:
Open the video in iTubeGo using any of the options stated above and click on the download option that appears below the video towards the right.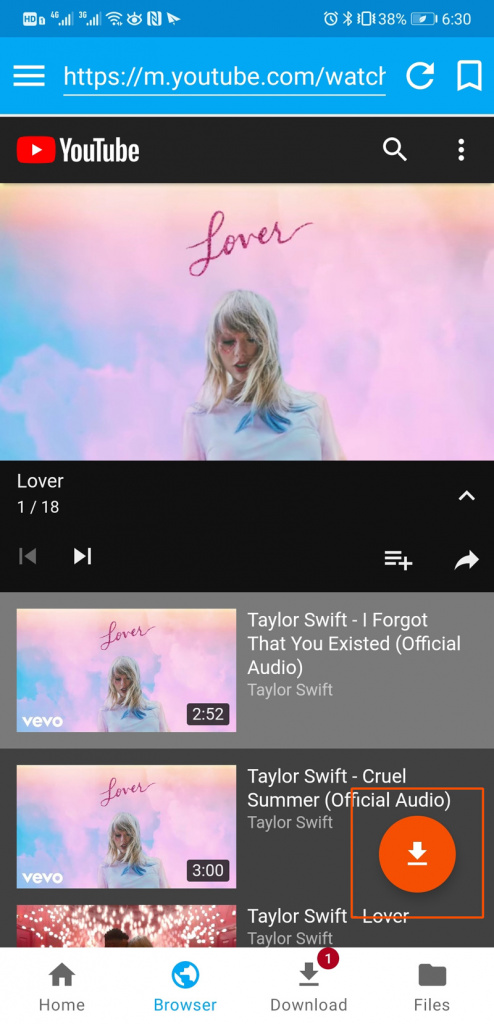 4 Select Required Format and Resolution:
Select MP3 from the list of options for output format and select the bitrate you want. iTubeGo supports up to the high quality 320 kbps bitrate.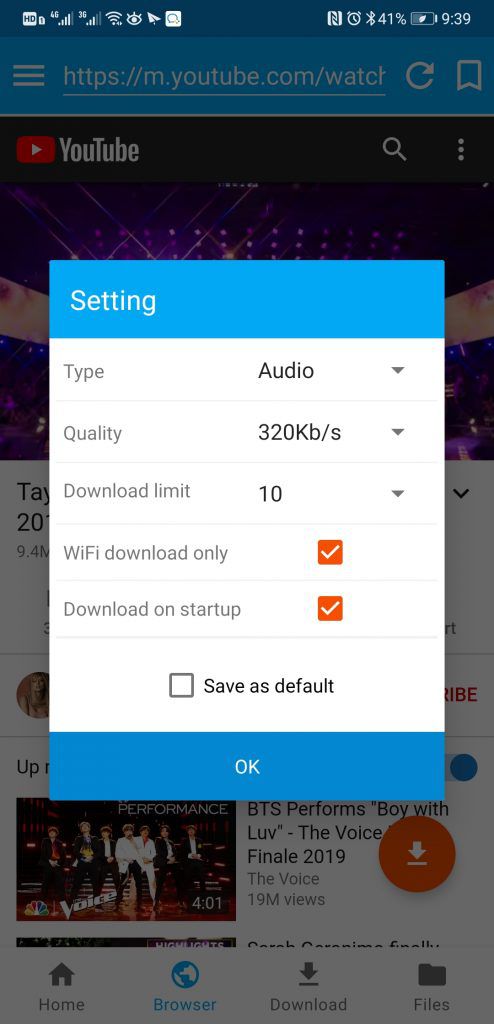 5 Download and Save the File:
Once you've selected the resolution and file type click on download and the file will be saved on your device and you can use it any way you want.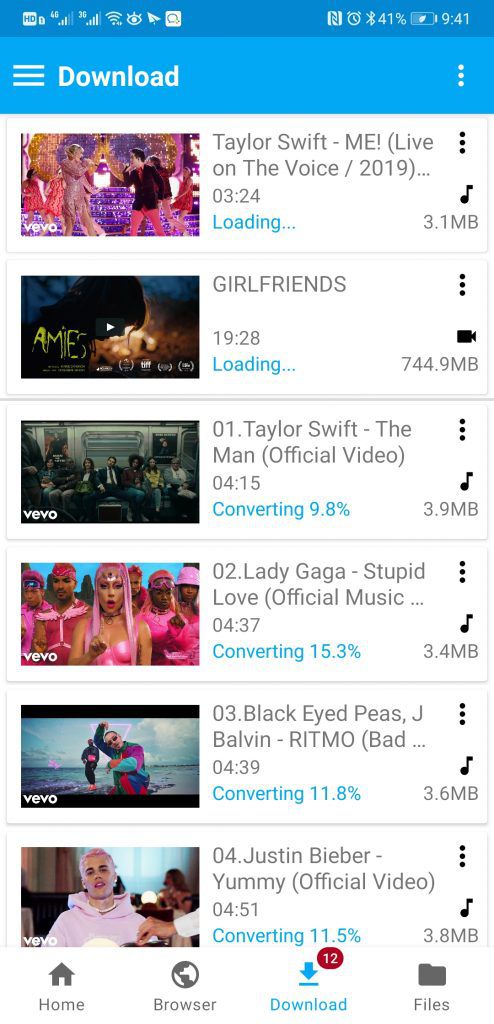 Final Thought:
We have tried to give you a comparison of using YouTube music with a Premium YouTube subscription and using iTubeGo for downloading music from Youtube. iTubeGo is not only free but also gives you more degree of freedom about using the content you have downloaded. YouTube Music is paid and you can't actually use, share or transfer the music files downloaded using it. Without any doubt, iTubeGo is the correct approach to download songs from YouTube or any other site.
(Click to rate this post)
Generally rated 4.5 (215 participated)