SnapTube is one of best YouTube Downloader android apps through which you can download videos/audios from different famous online video and music streaming websites. But sometimes, people face some difficulties to download videos from YouTube using this app. If you're one of those people, then you're probably in the right place. This article will point out the best SnapTube alternative and also discuss some ways through which you can fix this problem.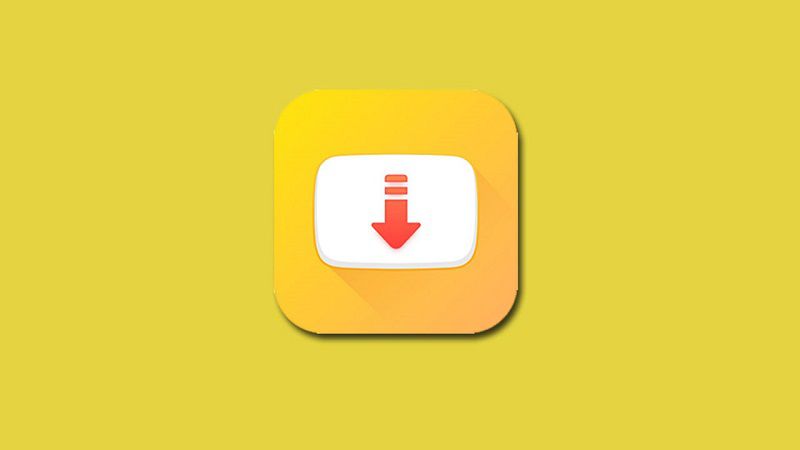 Why SnapTube Can't Download Videos?
It is implied from the name that SnapTube download YouTube videos, but in reality, there are countless cases reported that the app is not working with YouTube. The main reason is that SnapTube's YouTube download service is not available in the United States and China. For some policy reasons, SnapTube banned the United States and China. Or, if you're using an outdated and old version of the app, then this can be another reason why it is unable to download YouTube videos.
How to Fix this Issue?
Irrespective of the reason, if you can't be able to download YouTube videos using SnapTube, then coming up next are some effective ways through which you can fix this problem.
If you're unable to find the download icon getting the error message that this website isn't available in your country, then probably YouTube service may not be available in your current location. For this, you can use any effective VPN to overcome this geographical restriction. Once you have installed a VPN, you will be able to download YouTube videos.
Due to the danger of bug attacks, SnapTube developers regularly release updates like any other app. If you haven't installed the latest update and running the old version of the app, the chances are bugs might attack, which will consequently affect the smooth running of the app. If your app is disabling the download function, then this can be one of the reasons. To overcome this situation, simply update the app to the latest version.
Consider Reinstalling the App:
If you have downloaded the app from some untrusted source, then most probably, you're running an unstable and counterfeit version of the SnapTube app. This can also interrupt you from downloading YouTube videos. You can resolve this problem by uninstalling the app from the device's settings, and then reinstall the SnapTube app from their official website or some trusted source.
Best SnapTube Alternative:
If you're still facing the issues after trying the above-mentioned solutions, then coming up next is another Android app that will enable you to download any type of video/audio content from YouTube.
Unlike SnapTube, iTubeGo YouTube Downloader for Android is an amazing app through which you unlimited number of videos/audios from not only YouTube also from 1000+ other video and music sharing websites. It is a 100% free and security verified app that easily downloads videos and music directly from the internet to your android devices. It also comes with a built-in browser that will enable you to directly access the websites from the App. In this way, you don't have to go through the hectic and time-consuming process of copying and pasting the video links.
With the iTubeGo app, you can download HD and even 4K videos easily without any problem. It allows you to choose from different resolutions such as 360p, 720p, 1080p, 1440p, and 2160p. This is not only a video downloader but also allows you to download high-quality mp3 music from YouTube and other music sharing websites. Whether you're downloading mp4 or mp3 files, it always ensures the original video and audio quality.
Steps to Download:
If you want to download YouTube videos using iTubeGo for Android app, then you need to follow these simple steps.
Step 1 Install iTubeGo App:
First of all, you need to download and install the iTubeGo for android app onto your device. You can simply download here:
Step 2 Begin the App on Your Device:
Once the installation gets complete, begin the app from your android device.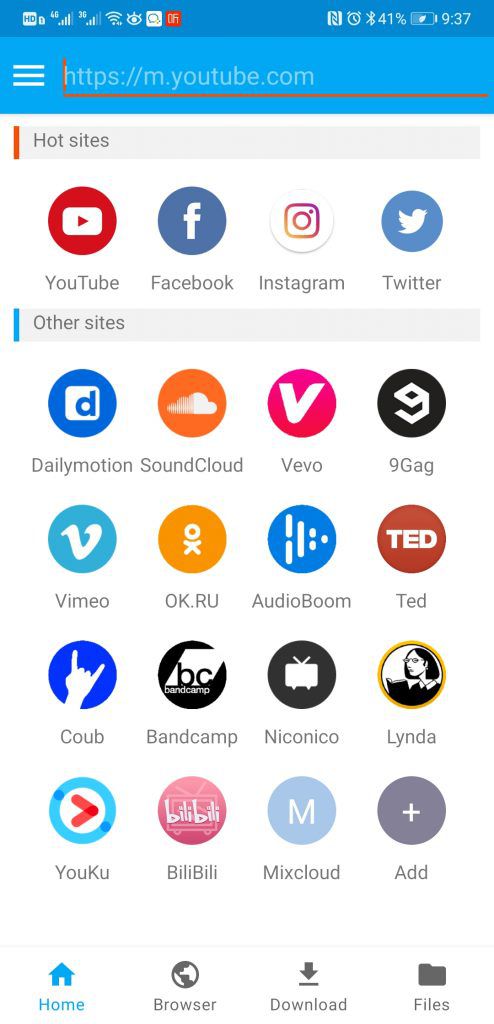 Step 3 Look for the Particular Video:
As we have already mentioned, the iTubeGo app comes with an in-built web browser. So, when you open the app, you'll see the icons of the most favorite websites on the main screen. Press the YouTube icon if you want to download the video from YouTube. Then, look for the particular video that you want to download via iTubeGo for the Android app.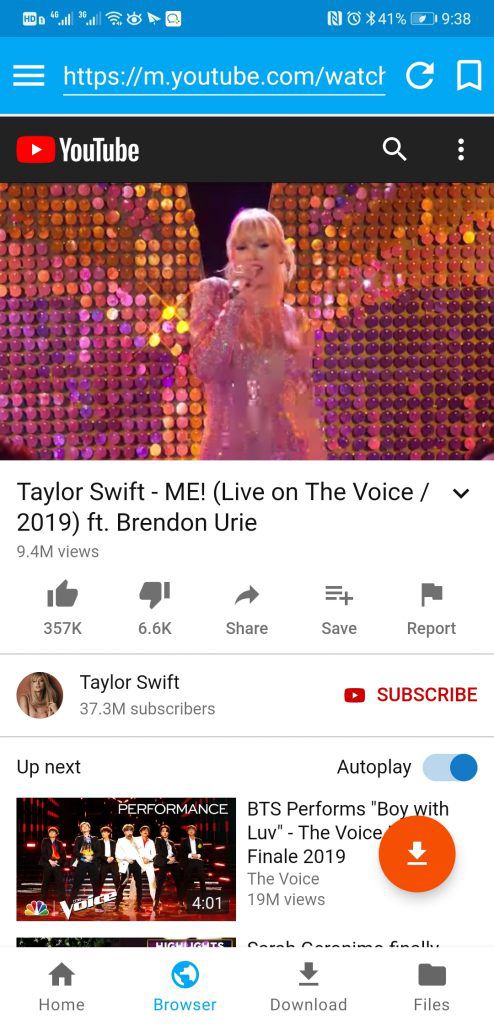 Step 4 Set the Required Video Format:
After opening the video, press the Download button and then set the required format and video quality. In the type option, select video if you want to download the mp4 file. And in the quality section, choose from the different given video resolutions.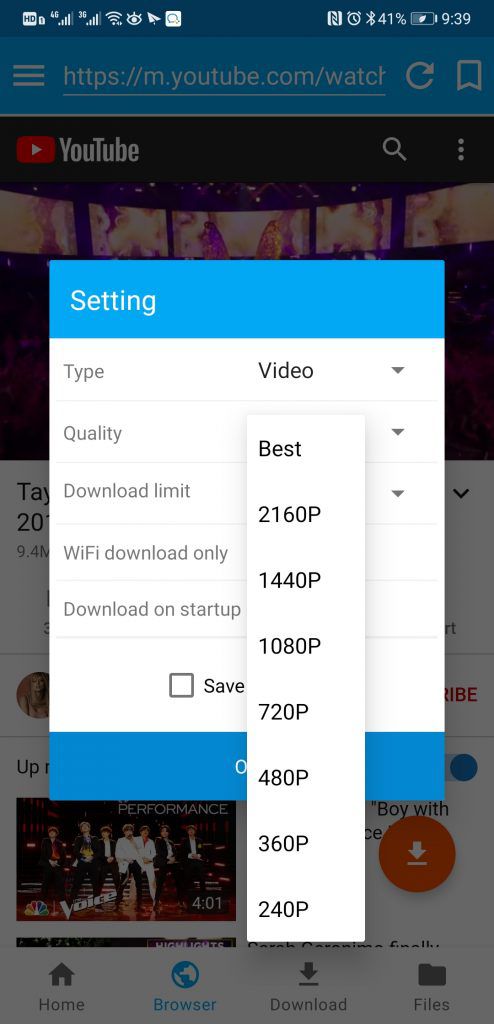 Step 5 Download MP4 Video:
In the final step, press the OK button and the video will start converting into the required format and quality. Then, it will be automatically saved to your android device.
Conclusion:
Use iTubeGo for Android to download your favorite videos from YouTube in multiple formats. It is the best SnapTube alternative that has more features and actually works better than any other app. To learn more YouTube Downloader Android Apps, Here is a top list for you.