YTD Downloader has been the top choice for users to download videos from the internet, but a lot of people have been facing the problem of YTD downloader not working lately and there are not many solutions online. Rest assured; we will be introducing some of the best solutions in case your YTD downloader doesn't work. Having the ability to download videos from the internet is a luxury all of us like to have but not all get it. There are a number of different solutions available for this problem and we will tell you about all of them. Stick around and you will know how to download any video from the internet.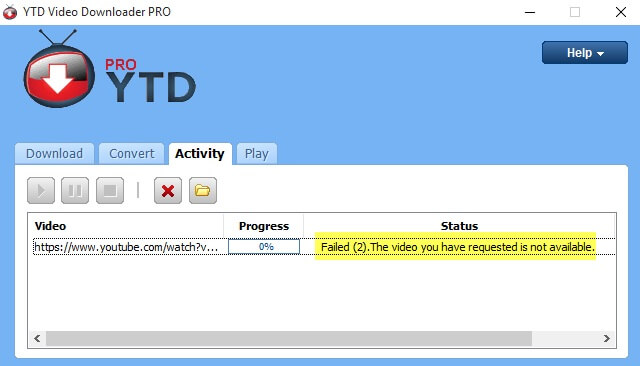 How to Fix YTD Downloader Not Working?
If you are facing errors regarding the download of videos from the internet via YTD Downloader, there can be a few different reasons for that. According to the official help page of the tool, here's what you need to do in order to make YTD work:
Make sure that you have the latest update of YTD installed on your computer. You can check this by going to Help and then Check for Updates. If an update is available, install it, restart the software and try again.
YTD needs to access the cookies to download certain content and it reads the cookies from Windows Internet Explorer (Or Edge for newer versions of Windows). Play the content in IE and login to your account then try to download the video
If you get an error message about the internet connection while you have a working internet connection available on your device, you need to reset your Internet Explorer settings. To do this, open "Tools" by pressing Alt + X keyboard shortcut, then proceed to "Internet Options" and "Advanced" tab respectively. Finally, select "Reset" and make sure to choose the "Delete personal setting" check box.
Sometimes your anti-virus or firewall might prevent YTD from connecting to the internet. Make sure you have allowed YTD to use the internet in your antivirus settings. To make this sure try turning off your antivirus and then use YTD.
If nothing of this works, try uninstalling YTD, run a registry cleaning program, and then install YTD.
Best Solution When YTD Downloader Not Working
In case no solution from YTD works for you and you are absolutely unable to download your desired video using YTD, we have the perfect solution for you. You need to switch your downloader and the best YTD alternative you can have is iTubeGo YouTube Downloader. This tool surpasses YTD in functionality and features, and you can use it to download videos from any website on the entire internet at speeds YTD or any other downloader cannot. iTubeGo is the best option for you if you are looking for a video downloader because:
Has the most simplistic yet powerful UI.
Supports more than 10,000 videos hosting websites.
Download in any format of your choice.
Support download 8K videos with sound.
Build-in browser and YouTube cutter.
Steps to Use iTubeGo to Download Videos
iTubeGo YouTube Downloader is one of the very few software solutions for downloading stuff from the internet that is very easy to use. You need to execute the following steps in order to download any video from the internet.
Step 1

Download and Install iTubeGo Desktop Software

No matter if you are a Windows user or a Mac user, iTubeGo is available for everyone, it transcends operating systems. Just download iTubeGo run it to install the software.
Step 2

Locate the Particular Video You Want to Download

Now you need to open the video you want to download. Open any web browser and go to the video. Once you have located the video, just right-click on it to copy the URL or copy it from the address bar.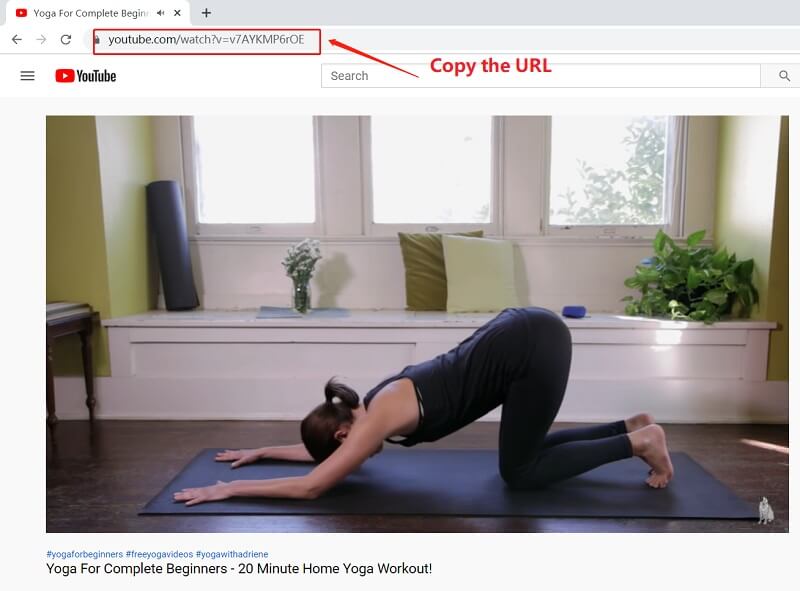 Step 3

Select the Preferences

Now, open the Preferences tab of the iTubeGo YouTube downloader and select the format and resolution you want to download the video in.
Step 4

Paste the Copied URL

After configuring all the options, just click on the Paste URL button and the URL will be added to the software and the download will start.
Step 5

Download the Video on PC

After the video has been downloaded, you can access it through the Downloads tab of the tool.
Alternative Method: In case you don't want to copy the URL or that is a task too daunting for you, you can download any video using the built-in browser of iTubeGo. All you need to do is to open iTubeGo Online section. Now, navigate the video you want to download and just click on the "Download" button located just below the particular video and the video will be start downloading.
Other Solutions to Fix YTD Downloader Not Working
Solution 1: iTubeGo Extension
Another convenient and hassle-free way for downloading video on a computer is by using the iTubeGo browser extension. It enables you to download videos in full-HD or even 4K resolution and can download MP4 and MP3 files from any video hosting site. Here's how you can do that.
Install Tampermonkey Extension
In order for the iTubeGo YouTube Downloader extension to work, you need to install the Tampermonkey extension from chrome or Firefox Webstore. You can click on the following links to install the extension.

Install iTubeGo Extension
After you have installed Tampermonkey, you need to install the iTubeGo YouTube Downloader extension. You can install that by referring to this link.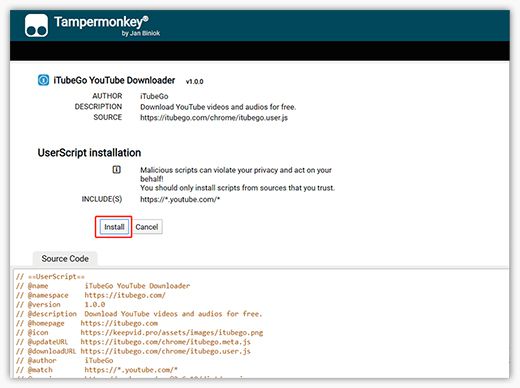 Download any Video
After the extension has been added to your browser, you will see different formats and resolution options below YouTube video playing on Chrome or Firefox. Right-click on the button and select "Save Link As" and then you can save the video to your device in MP4 or MP3 format.
Solution 2: Explore More YTD Downloader Alternatives
In case you are not satisfied with the solutions we provided or just want to explore more options, you can read this article to learn about more YTD Downloader Alternatives.
In Conclusion:
YTD Downloader has been a great video downloader, but it has recently been running into a lot of errors and tends to die on you every now and then. There are some ways prescribed by the official website of YTD to resolve the issues, but you do need to switch your downloader. YTD is dated and way behind the time. The best alternative for this is iTubeGo YouTube Downloader. It has enhanced features, better functionality, and is reliable. If you want to use it, you can go for the iTubeGo extension that makes life a little bit easier by simplifying the way we download videos.
(Click to rate this post)
Generally rated 4.5 (215 participated)