What's better than being able to download videos from YouTube and other online websites directly to your smartphones? In this way, you can enjoy your favorite videos without the interruption of ads anytime and anywhere. For this purpose, there are countless applications available, but not every App is safe to use. In this article, we'll discuss different Apps and compare that in VidMate vs. Tubemate vs. Snaptube, which is better!
To compare VidMate, Snaptube, Tubemate, let's start by discussing these Apps one by one.
VidMate
VidMate is an android app that you can use to download videos for mobile phones and other android devices. With this app, you can download unlimited HD videos and high-quality mp3 music so that it will be convenient for you to access your favorite content without the need for network connection.
It also allows you to choose from multiple video resolutions, which makes it easier for you to adjust the video quality depending upon the storage capacity of the phone. Another impressive feature of this app is that it will enable you to access live television shows from more than 200 channels.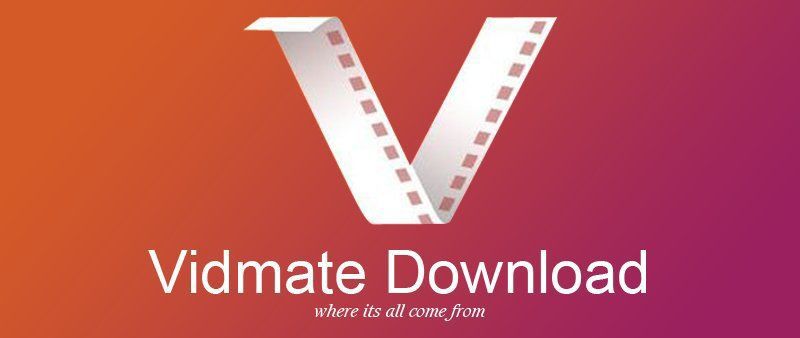 Pros:
You can access all types of your favorite content i.e. videos, music, etc.
With over 200 live TV channel streaming, you can watch multimedia content from a variety of genres.
It's fast downloading process allows you to download files instantly.
Cons:
The file size of this app is big.
It requires a stable internet connection for the proper operation.
See Also:
VidMate Can't Download? Best Alternative App to VidMate for Android
TubeMate
TubeMate is another multimedia app through which download videos from different online websites. As its name implies, it was primarily developed for downloading videos from YouTube, but it also allows you to download video from various websites like Facebook, Instagram, Twitter, etc.
It also comes with a media player through which you can view downloaded videos. However, the built-in media player isn't very impressive but it can be used to play your files.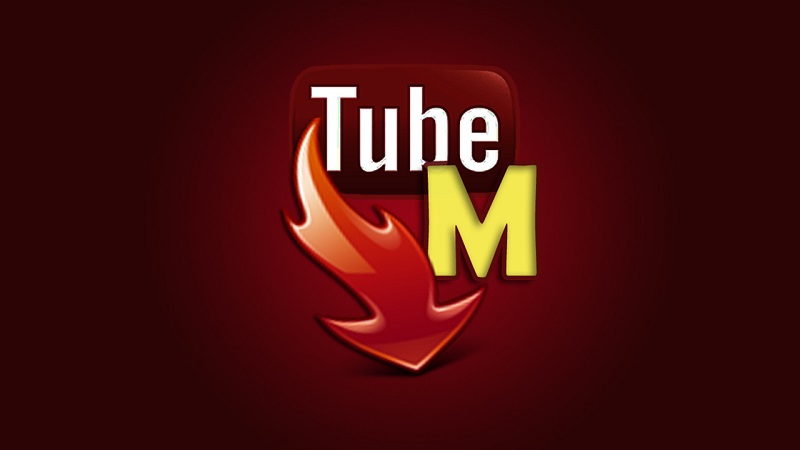 Pros:
It has a very easy downloading process.
It comes with a built-in media player.
It has a browser-like interface.
It supports multiple resolutions and file formats.
Cons:
It requires a separate app for certain videos.
Sometimes, it doesn't detect media correctly.
It cannot convert media files.
Downloads can be slow at times.
See Also:
The Best Alternative to TubeMate MP3 Converter
Snaptube
Snaptube is a simple downloading app that allows you to download video and audio files from various popular online video and music sharing websites. It is currently available only for android devices and can be easily installed in a few steps. In addition to video downloading, it enables its users to download just the audio instead of the whole video with the direct mp3 download feature.
Previously, it was mainly used for downloading YouTube videos, but now, you can also download videos from other streaming websites such as Vimeo, Dailymotion, Facebook, and many more.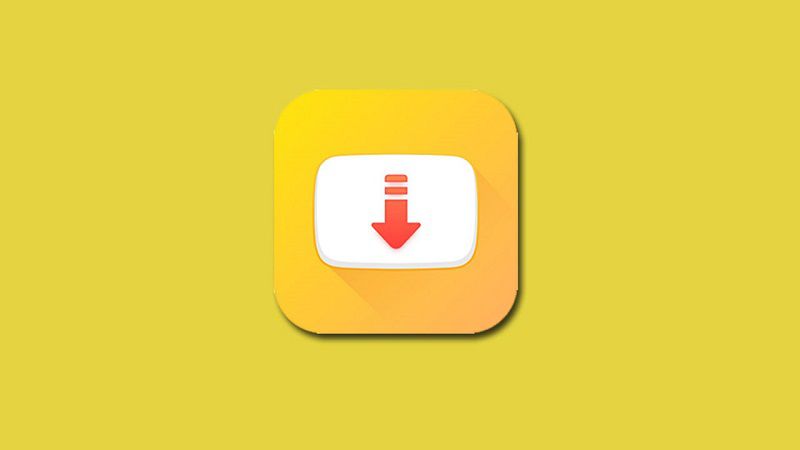 Pros:
It has a wide range of supported apps.
It supports multi-format downloading.
You can download an unlimited number of media files.
It is completely free.
Cons:
This app can eat up a lot of storage space for your devices.
Currently, it is only available for android devices.
Sometimes, you may face occasional restrictions while downloading videos.
It has very few full movie resources.
See Also:
[Solved] SnapTube Can't Download YouTube, Best SnapTube Alternative
Best Alternative to These Apps
As you can see, all of the above-mentioned apps have some advantages and disadvantages. It is very hard to recommend any of these apps, and for this reason, next, we're going to discuss another android app that is superior in features and better in performance for any other app available on the internet.
iTubeGo
YouTube Downloader for Android
iTubeGo for Android is simply the second name of perfection in terms of online downloading apps. It is a 100% free video/audio downloading app that lets you download media files from more than 1000 online video streaming websites. You can download up to HD video resolution and even support 4K video downloading. iTubeGo also acts as a high-quality music downloader and enables you to download mp3 music without affecting the original audio quality.
It is completely safe to use and download files at 10 times faster speed than any other app. With its Batch Downloading feature, iTubeGo allows you to download hundreds of videos/audios in just a few minutes. It also has the ability to download complete YouTube playlists with one-click. iTubeGo for Android comes with a built-in browser through which you can directly access your favorite online websites by remaining within the app.
Steps to Download YouTube Videos Using iTubeGo App
Step 1 Launch iTubeGo for Android App
After installing the app, you have to launch the app in order to download an unlimited number of videos.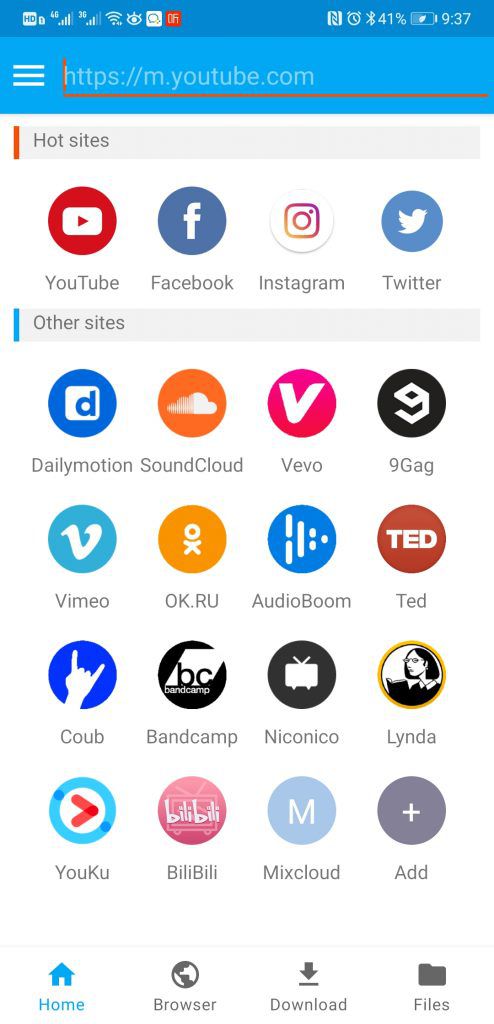 Step 2 Access the Required Video
As it comes with the built-in browser, you can directly access the YouTube by pressing the icon on the main screen of the app. Then, you have to search for the video that you want to download using iTubeGo for the android app.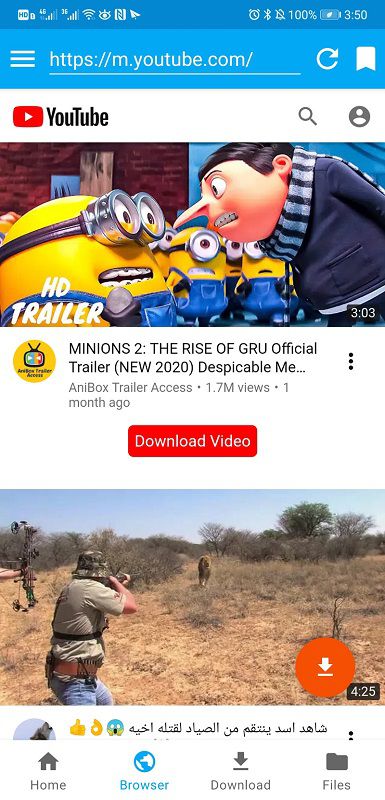 Step 3 Adjust the Output Format
Once you have managed to found the required video, open it and press the Download button. Then, you will have to set the output format for the downloading file. For instance, if you want to download 4K video, then set the type as video and quality as 2160P.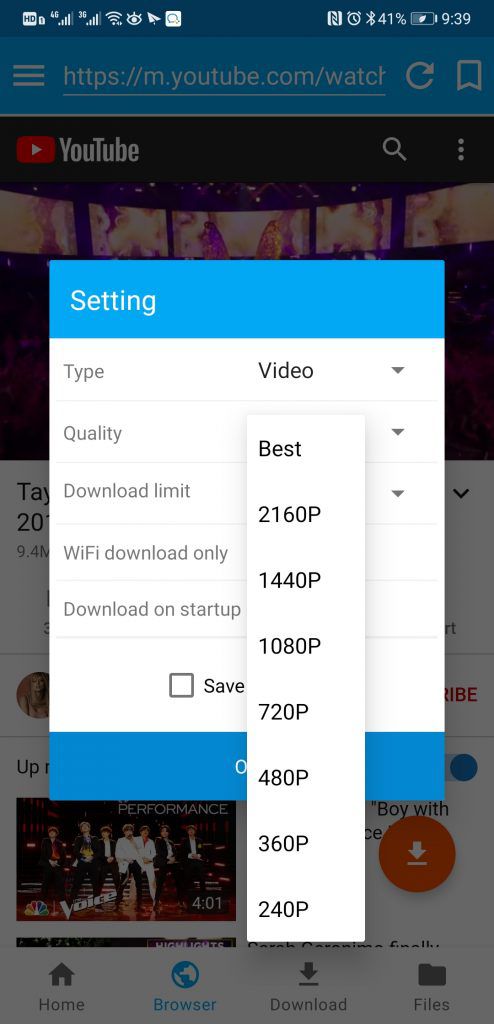 Step 4 Download MP4 Video Using iTubeGo App
Then, press the OK button and the video will start converting into the required format. After this, the mp4 file will automatically be saved to your device.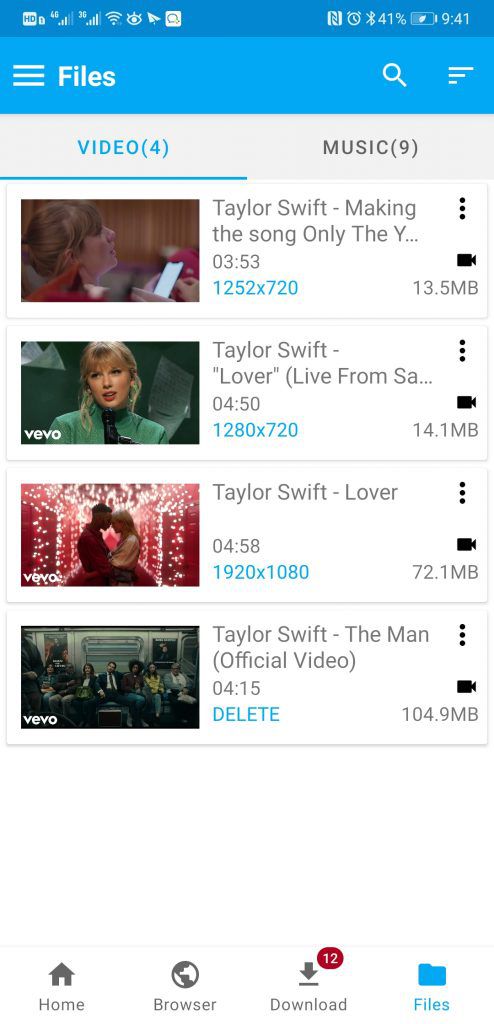 Pros:
You can download an unlimited number of media files without the interruption of ads.
You can download files at lightning speed.
It supports 1000+ online video and music sharing websites.
It allows you to download complete YouTube playlists with just a single click.
It supports high-quality mp4,mp3 downloading
Cons:
The file size is relatively big but it is justifiable due to the quality features it has.
Note: If you want to download youtube video on PC/MAC using iTubego Youtube Downloader, just click the link here.
Head-to-Head Comparison of Android Apps:
| | | | | |
| --- | --- | --- | --- | --- |
| Features | iTubeGo | VidMate | TubeMate | Snaptube |
| Batch Downloading | Yes | – | – | Yes |
| Download Speed | Ultra-Fast | Fast | Slow | Average |
| Smart Detection | Yes | – | – | – |
| File Size | 6.4MB | 14.1MB | 8.4MB | 11.5MB |
| Pricing | Free | Free | Free | Free |
| Overall Rating | 4.8 | 4 | 3.5 | 4.5 |
The Bottom Line:
It won't be hard to say that in between VidMate vs. TubeMate vs. Snaptube, iTubeGo for Android is the clear winner! Download this app now and enjoy unlimited video/audio download for your Android devices.
(Click to rate this post)
Generally rated 4.5 (215 participated)