How to download YouTube videos on an Android device? Is it possible to save YouTube videos to the SD Card? What is the best solution to do this? We often came to see many questions like these from Android users. Well, using a YouTube video downloader app can make your work much easier.
Here, we're going to present the best YouTube video downloader apps for android-powered devices, and what's more interesting is that they all are free!
List of Top 10 YouTube Downloader for Android
Best YouTube Downloader for Android
A good video downloading app is the one that comes with powerful capabilities, easy-to-use interface, fast download speed, supports various output options, and what even more important is pricing.
1. iTubeGo
iTubeGo is by far the best android app for downloading videos from YouTube and more than 1000 online websites at ultra-fast speed and high quality. You can choose the quality of the video as per your requirements in 4K, 8K resolutions.
iTubeGo for Android enables you to download high-quality 320kbps mp3 music from music sharing websites. Its powerful batch downloading feature can let you download hundreds of videos in just a few minutes.
Feature Highlights
Download YouTube video, music, playlists, channel in just 1 click.
Download the highest quality videos(240p~8K) without compromising the original video quality.
Download high-quality mp3 music files up to 320kbps bitrate.
Automatically save music ID3 tags.
Automatically detect the media file of the link and pop-up a prompt box.
It is a 100% free and security verified app.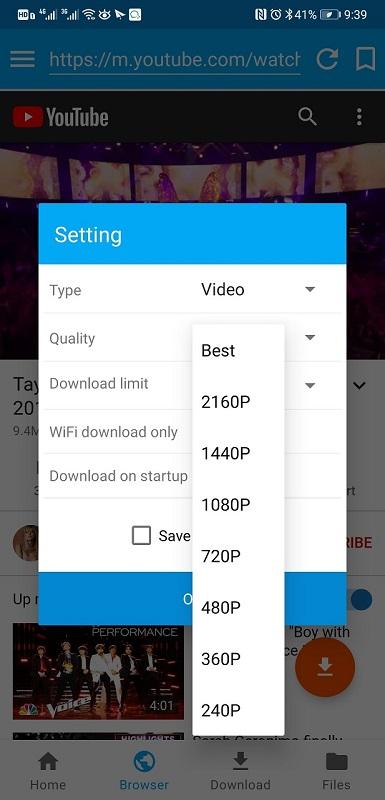 2. YouTube Go
YouTube Go is like a watered-down version of the regular YouTube. The basic difference is that it lets you download videos and watch them an offline unlimited number of times. It is designed to work with slow internet speeds and low-tech smartphones. It also lets you share videos with users close by without using any data. The app informs the user about the size of the video before downloading or sharing it, this helps the user save his data usage. Users can also watch or download new or trending videos as they will be prominently shown in the home screen. YouTube Go is meant for areas with poor connectivity and for those who have limited data at their disposal to enjoy browsing through videos. And on many levels, it's a commendable attempt by the company to expand its reach to far-flung areas.
Feature Highlights
It is an official app from YouTube.
You can discover and search for popular videos on YouTube.
Watch and download unlimited YouTube videos with this app.
Save videos to your phone memory or SD card.
It provides you the option to share downloaded videos with your friends via Bluetooth.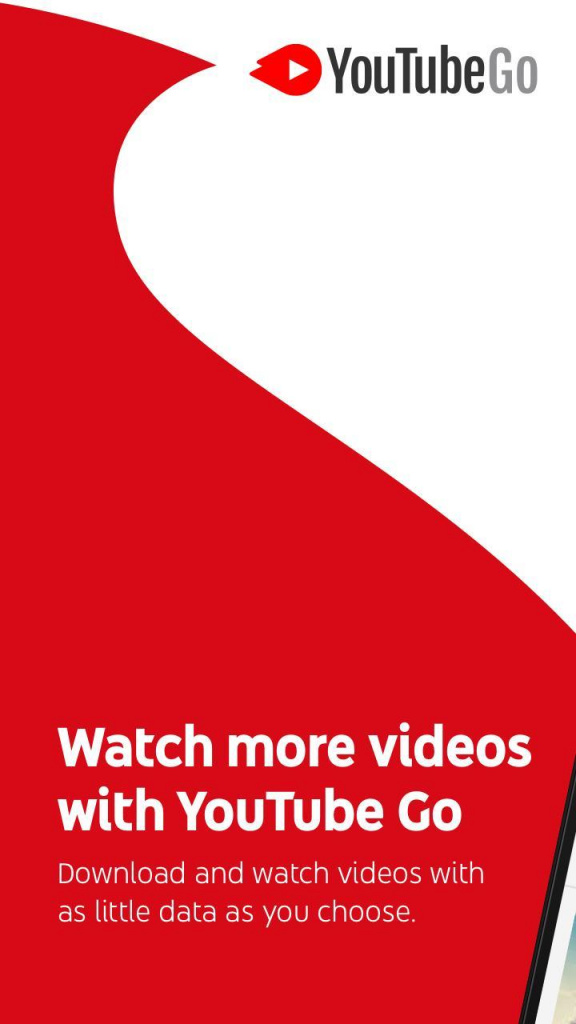 3. Videoder
Videoder is another popular app for downloading YouTube videos. What is good about it is that it also works with other video sharing platforms like Facebook etc. Videoder is not available in Play store but you can download it from its official site. It is free but contains ads. You can have an ad-free experience if you can purchase the Videoder premium plugin from Play store. Videoder is highly user-friendly and customizable. You can stream or download videos in any format or quality. You can also share videos from here. Downloading is simple, open YouTube in the app, select the video to download, choose the format and you are good to go. You can also share the desired video from YouTube to the app and download it.
Feature Highlights
With its personalized search engine, you can search for any video without any hassle.
Videoder app supports YouTube playlists downloading.
You can edit music tags and set cover art for the music files.
Customize Videoder app with unlimited themes.
Inbuilt browser with Adblocker makes it easy for you to browse web with the interruption of ads.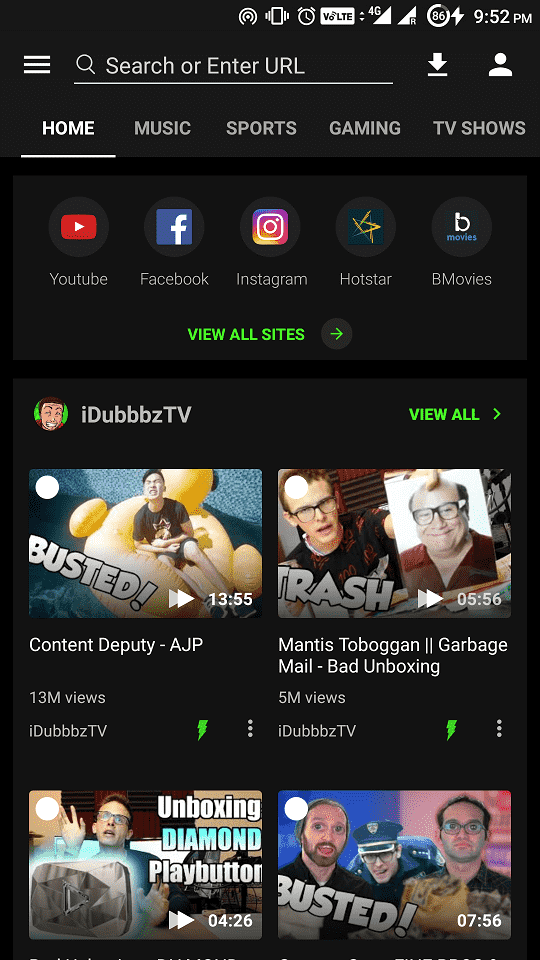 Read Also: Videoder not working? Best Alternatives for Videoder
4. TubeMate
TubeMate is another useful app to download videos. It is compatible with YouTube and a lot of other similar sites. It also gives you the freedom to choose the quality and format of the video to download. The downloaded video finds its space in your phone automatically. It comes with its browser which you can use to open the desired video sharing site. Once the site is opened, select the desired video, choose the format and quality and that's all. It gives you the option to share videos with other platforms too. You will have to put up with a lot of ads while using this app though.
Feature Highlights
TubeMate comes with a built-in browser.
You can use other programs while the downloading process remain continue in the background.
Downloaded videos can be stored on your SD card.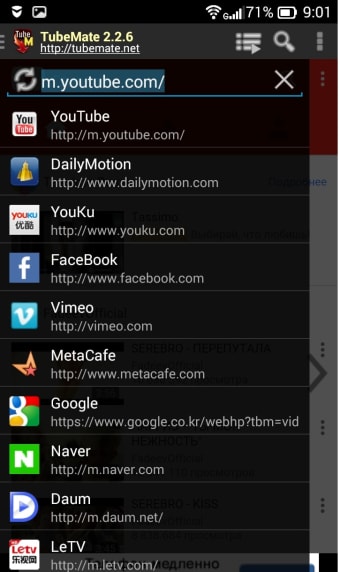 Read Also: TubeMate vs. SnapTube vs VidMate, Which is the Best?
5. KeepVid
KeepVid is a very well-known and widely used video downloading app. It works with various video sharing sites including YouTube. Its interface is very user-friendly. You can choose the quality and format of the video to download. You can even download YouTube videos in MP3 formats without any additional plugin. You can download videos of up to 4K resolution here. It has its audio and video players. The downloading process is pretty simple too. Open the site in the app, select your video, choose the quality and that's it.
Feature Highlights
Its clean interface allows the users to easily operate the functions.
KeepVid YouTube video downloader app can download videos with associated subtitles.
It has a power-saving mode to save the battery life of your android devices.
It is very much similar to SnapTube, in terms of features and operation.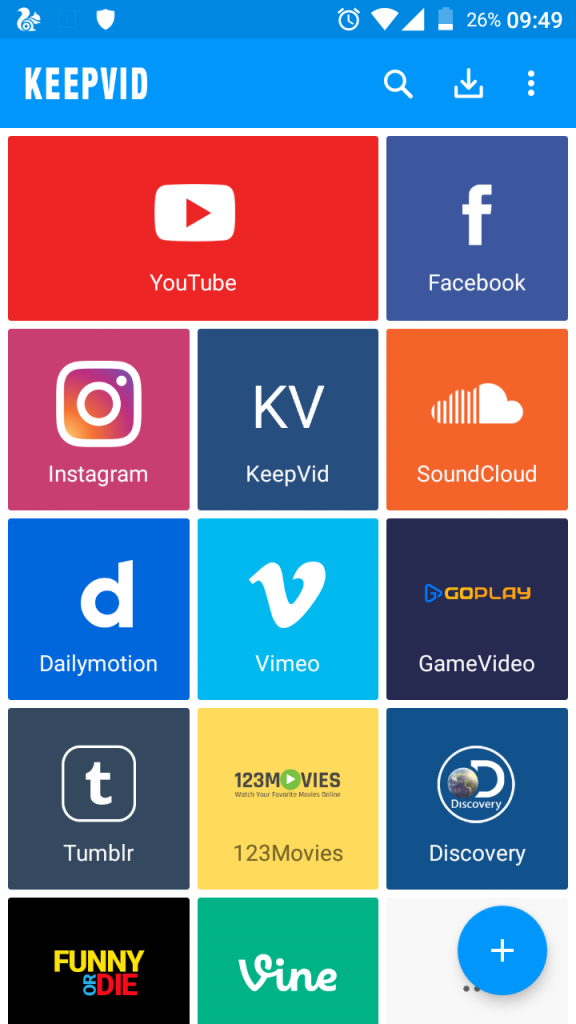 6. SnapTube
SnapTube is another app that you can use to download videos from YouTube and many other sites. It shows the popular video sharing sites, videos, and categories on its interface. You can choose the one you like and go ahead. It works similarly like the apps we have discussed above. It is user-friendly and customizable. You can choose the format of your choice as well as the quality of the video. It is free but comes with ads.
Feature Highlights
YouTube downloads service with SnapTube isn't available in the USA and China.
Including a catalog with 11 subcategories for a video search option.
It comes with a Floating Player.
Smart night mode adjusts the brightness of your phone at night or low light places.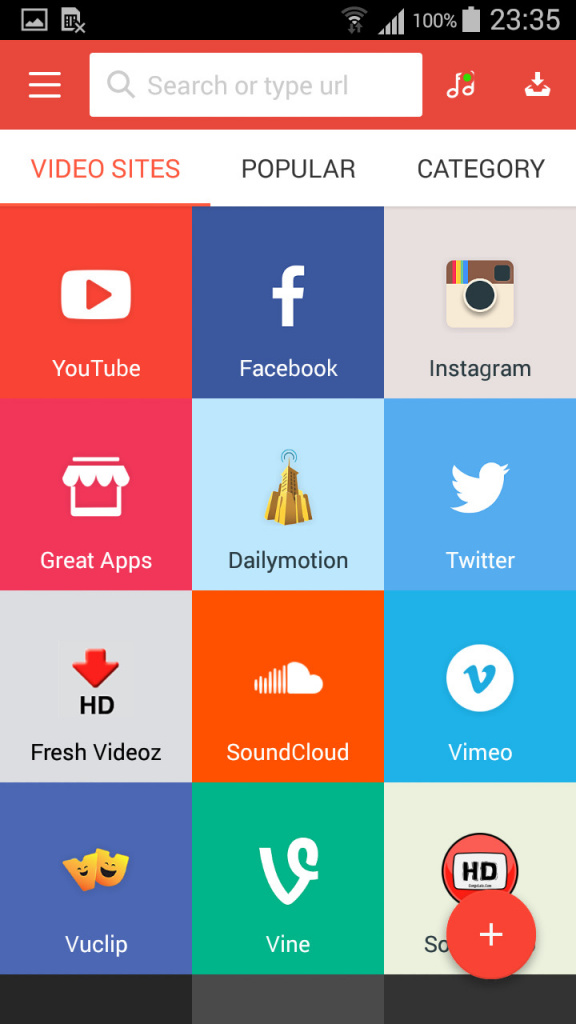 7. InsTube
Another fairly simple and effective app for downloading videos. InsTube works with multiple sites including, of course, YouTube. The app is colorful, user-friendly and customizable. The icons of popular video sharing sites are given for easy access. It also gives you the option of bookmarking your videos and also hide them from public view. You can also share videos using this app. It also lets- you choose the speed of the download besides the usual format and quality options. It is free too but it has ads and you have to deal with them.
Feature Highlights
It provides the password-protected feature to protect your privacy.
The InsTube app has a built-in video and music player.
It supports batch downloading of videos.
You can also download images in PNG or JPG format using this tool.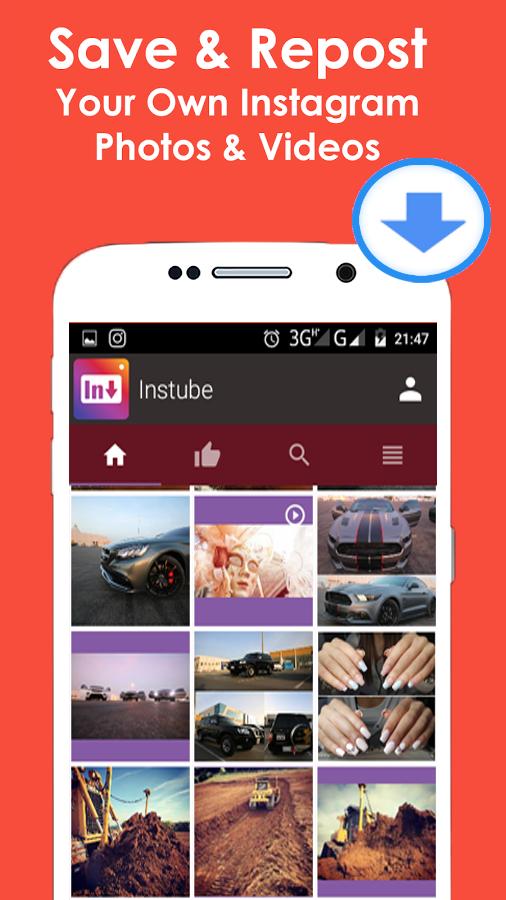 8. NewPipe
Yet another cool application to download YouTube videos. NewPipe is not available on Play store thought as it violates some of the terms of Google. It is an open-source app with no-ads and cool features. You can listen to your favorite music on YouTube in the background while the download happens. You can also download audio-only files. There's complete privacy as your history and saved videos are not shared with anyone. You also get other features like 4k support, channel subscriptions, multiple themes, etc.
Feature Highlights
It is an open-source app.
You will have the option to customize the download title of the files.
With Background Player and Popup Player of the app, you can experience media files in a more advanced manner.
You can create music playlists with this app.
It allows you to subscribe to a YouTube channel with one click.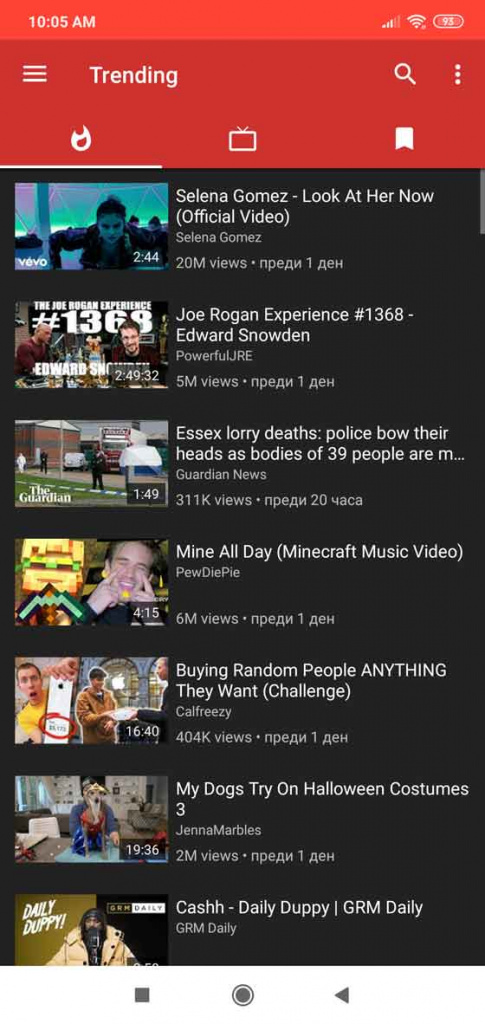 9. VidMate
VidMate is a popular app to download videos from YouTube. You can download these videos with fast customizable speed. The app has arranged videos in different categories for you to easily choose from. There are categories like trendiness and popularity for videos. Built-in audio and video players are also provided. You can also create a private space for yourself to hide videos. The procedure for download is pretty straightforward and works the same way as the rest of the apps.
Feature Highlights
Download YouTube videos, playlists with VidMate.
You can also download thousands of high-quality pictures for free.
More than 200 live TV channels are available in this app.
Using this app, you can save WhatsApp status videos and pictures.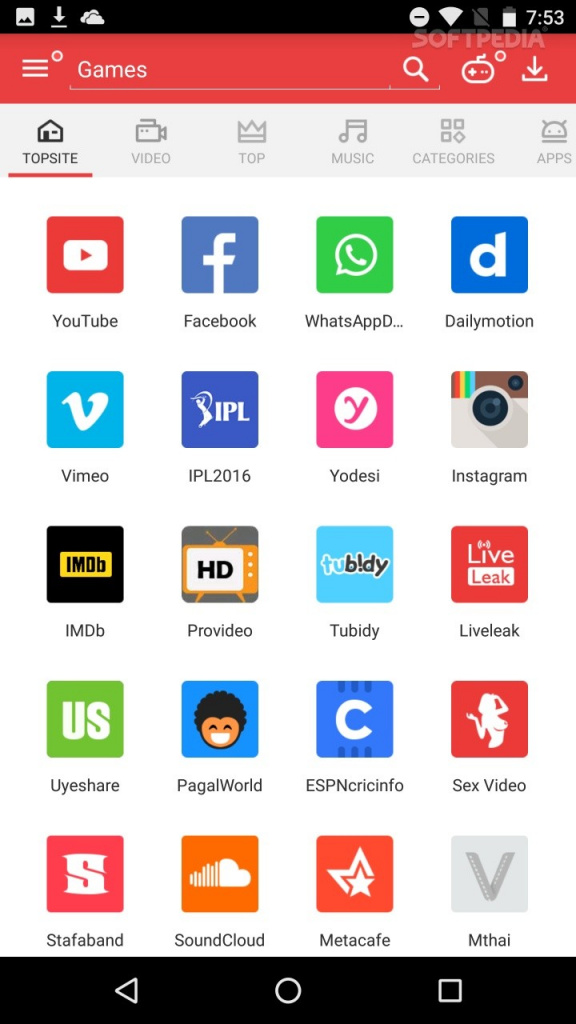 Read Also: VidMate Can't Download? Best Alternative App to VidMate
9. YMusic
YMusic is an audio streaming application and its biggest strength is that you can listen to the YouTube videos without keeping it on. You can do other stuff while listening to your YouTube music. In the app, you can see video categories in different categories. This can help you in browsing the content. You can control the speed of download as the option is provided by the app. Since it only lets you download audio track so you will have to use another app to download a video.
Feature Highlights
It works as a YouTube music player and downloader at the same time.
YMusic can detect Artist and Album name of the video by last.fm service.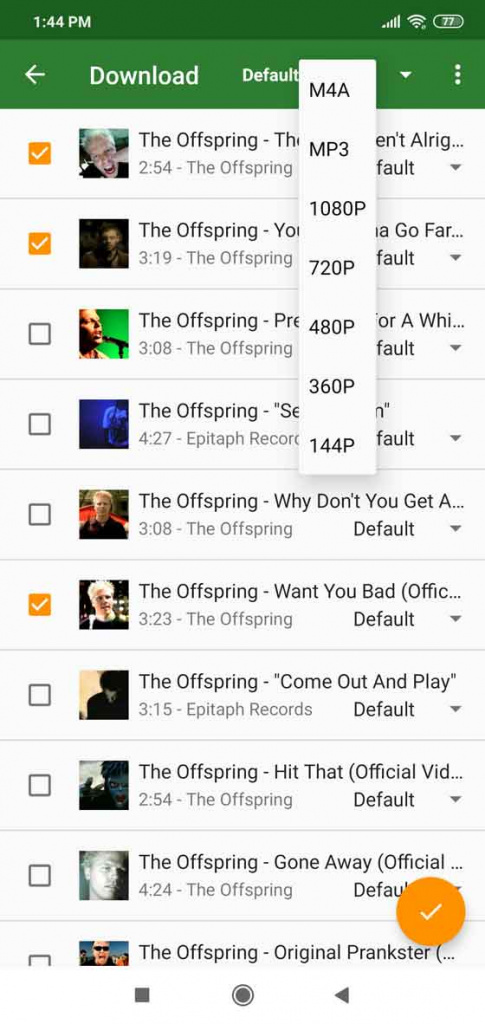 Comparison Chart of Top 10 YouTube Downloader for Android
Here, we have compared all of the above-mentioned YouTube downloaders for Android, in terms of compatibility, output formats, and other features.
App
Support Websites
Supported Formats
Supported Qualities
Ad-free
Size
Price
Suitable for
iTubeGo
1000+ Websites
MP4, MP3, M4A, AAC
Video
8K, 4K, 2K, 1080P, 720P, 480P, 360P,
240P Audio
Best, 320kbps, 256kbps, 128kbps, 64kbps
✔
6.4 MB
100% Free
iTubeGo software is best for those users who want to download HQ music, HD videos, full playlists in batches, and all this without the interruption of Ads.
YouTube Go
YouTube
–
Basic
Standard
High
(According to file usage)
✘
12.3 MB
100% Free
Users who want to watch YouTube offline and have no requirements for video format and quality.
Videoder
50+ Websites
MP4, MP3, 3GP
4k –144P
✘
10.16 MB
100% Free
Users who just want to search the video they like and download it to their phone.
TubeMate
YouTube
MP4, MP3, OGG
1080P – 144P
✘
8.4 MB
100% Free
Users who need to download YouTube videos, specifically in OGG format.
KeepVid
28+ Websites
MP4, MP3, 3GP
1080P – 144P
✘
10.6 MB
100% Free
This app is no longer maintained officially and may become unstable at times. It is recommended to use other apps as KeepVid alternative.
SnapTube
50+ Websites
MP4, MP3
Video
4k – 144P Audio
256kbps
✘
13.53 MB
100% Free
Only users outside China and the USA are recommended to use SnapTube.
InsTube
50+ Websites
MP4, 3GP, MP3, M4A,PNG, JPG
4k – 144P
✘
8.9 MB
100% Free
Downloading Instagram is very convenient with this app. It is suitable for you if you're looking to download videos and pictures.
NewPipe
YouTube
MP4, MP3
1080P – 144P
✔
7.2 MB
100% Free
It will be appropriate to consider it as an audio and video manager. The download function of this app isn't very prominent and can only download videos from YouTube.
VidMate
1000+ Websites
–
Video
Up to 4k Audio
256kbps
✘
15.9 MB
100% Free
Users who prefer to watch Live TV on mobile phones. It has 200+ live TV channels on it.
YMusic
Only YouTube
–
–
✔
12 MB
100% Free
In case you want to play and download music from YouTube, just like Spotify, then it can be suitable for your music hobby.
The Bottom Line:
With these video downloader apps, you can easily save YouTube content to your android devices for free. To conclude which one is the best YouTube downloader for android, there's no doubt iTubeGo for Android is the most lightweight app that isn't only superior in features but also powerful in performance.
(Click to rate this post)
Generally rated 4.5 (215 participated)