Spotify is, without a doubt, one of the best streaming music services and also one of the most popular. However, some still do not know the difference between Spotify Free and Premium.
Each offers different capabilities and limits, depending on the device you're using to access Spotify. Before deciding to subscribe Spotify, you may need to know what the differences are between Spotify Free and Spotify Premium, and why the Premium version is worth your money.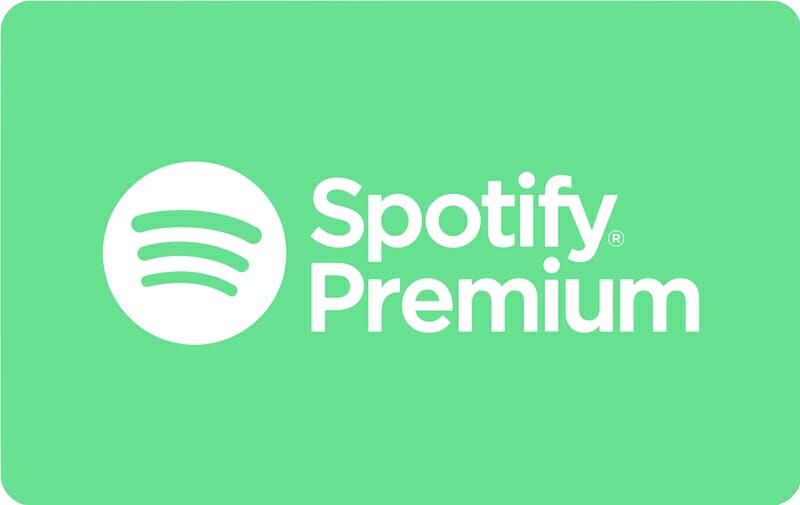 In this article, we will compare the two services taking into account their price, the benefits they include and the audio quality of the music they offer so that it help you decide which one is best for you.
Spotify Free and Premium Comparison Table
| Features | Spotify Free | Spotify Premium |
| --- | --- | --- |
| Quality of the audio | Low(96 kbps – 160 kbps ) | High(320 kbps) |
| No ad interruptions | × | √ |
| Access to 35 million music library | √ | √ |
| Play music without Internet connection | × | √ |
| On-demand mobile access | × | √ |
| Price variation | Free | $9.99 |
Spotify Free VS Premium Features
1. Audio Quality
Spotify Premium presents yet another advantage, and that is that it has better audio quality. Keep in mind that Spotify uses three different audio settings, all of them in OGG format. A standard mobile data transmission rate of 96 kbps is used, while a slightly higher speed of 160 kbps is used for the computer and web application.
If you decide to pay the monthly subscription, instead, you will obtain a data transmission speed of 320 kbps, which translates into high quality on computers and very high quality on mobile devices.
2. Ads
The reason you can listen to music for free on Spotify is that it is ad-supported. Thus, with Spotify free, you will be forced to listen to one or two announcements after listening to some songs which will also break the pleasure you get from music. But if you have purchased the premium version, you are safe from ads.
3. Music Library
Either you are a Spotify Free users or a Premium user, you have access to over 35 million music library. Thus, there is no difference between the free and premium at accessing the music files. The only difference is the premium users get the chance to listen to new album releases as soon as they are available in Spotify. For free users, it will be available within two weeks of initial release by the artists.
4. Playback
Unfortunately, Spotify free doesn't provide control to choose the tune and will be limited to shuffle play. Users have to wait until the songs are played in sequence, and no shuffling is allowed in the free version. Regions outside India only allows to skip music on shuffle play to limited numbers. But on the other hand, premium users can play whatever track they want, and they can shuffle at any time.
Therefore, if you decide to subscribe to Spotify Premium, you will enjoy your favorite music without interruptions, you can listen to everything you want and as many times as you want on any of the platforms and you can skip as many songs as you want.
5. Downloads
Spotify applies DRM to all Spotify tracks. Due to this DRM protection, no one can download music from Spotify with a free account. Once you cancel Spotify Premium, all previously downloaded songs and playlists will stop working.
Even if you are subscribing to the Premium plan, you can only download 10000 songs from Spotify on up to 5 different devices. Therefore, if you are a Spotify free users, you won't be able to use offline listening feature until you upgrade the package.
6. Cross-platform Experience
Spotify can be installed on a wide variety of devices: Windows and macOS computers, Android smartphones and tablets, iPhone and iPad, compatible cars, PlayStation, Xbox, smart TVs, some speakers, Apple Carplay, Android Auto and you can even use it online. Spotify Connect feature is only available for premium users. It allows controlling the Spotify from one device to another.
Does It Worth to Have a Spotify Premium Version?
If you are not one of those who listen to music on your mobile, you can spend perfectly without paying the service. However, if you are a person who listens to music regularly, then it will be worth buying their Premium service. If you get together with friends and family, things get even better, since for small additional amount you have their famous Family Plan, from which up to six different users can benefit.
One thing is clear, if you are going to use Spotify in the computer version it is almost always very likely that it will not be profitable. But if you are going to have it activated on your mobile and you are traveling around with the music on, I think it is the best option you can find right now.
How to Download Spotify Music Without Premium Using Musify
Musify is an all in one software package. The reason for it is that Musify is used to download Spotify videos, convert them to different output formats, and use it to download lyrics. If we need to do these processes, on another day, we have to use three software. But with the introduction of Musify, it has been eased. You can download YouTube music on Windows, macOS by using Musify.
Musify supports more than 1000 music streaming vendors, including Facebook, Instagram, SoundCloud, Spotify, etc. Due to the built-in proxies, you don't face any issues with the geographical restrictions for downloading. Another great feature that provides Musify is the ability to download the playlist at once. If you have a favorite Spotify playlist, you can easily download it using Musify.
Here you can install the software to download Spotify videos here:
Conclusion
It is clear now how much Spotify Premium costs in all its forms. So if you are thinking of taking the leap and saying goodbye to ads, you already have enough information to know how much you will have to pay each month. This will depend on your necessity and choose the best you want.
(Click to rate this post)
Generally rated 4.5 (215 participated)