As Spotify users, we understand that there are some songs which are your current favorites and you want to download them for listening in an offline mode. Spotify Premium account allows you to download any song to your device but with new releases every time we keep on adding our new favorites to our playlist. Internal Storage of your smartphones is quite limited, for that you can download Spotify songs to SD card to free up some space.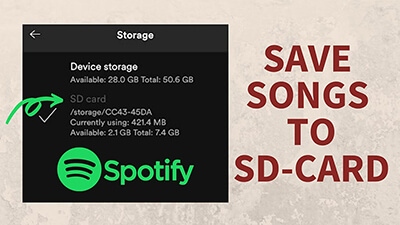 So, we came up with this article which is all about how you can move Spotify to SD card.
How to Move Spotify to SD Card on Android Devices
If you are an Android user and want to save Spotify to SD card, you must know that the option to move Spotify directly to external Storage is not available. You can even go and check in your Phone settings. Although you can move offline cached data to SD card of your Android phone to free up some storage space by following few simple steps:
Step 1 Open Spotify app on your Android phone and tap on 'settings' icon in the top right corner of the screen.
Step 2 Here you will tap on 'Storage' option stated under 'Other' category and then choose SD card to move your Spotify downloads.
Step 3 Go back to 'Other' and then, tap on 'delete cache and save data' button to delete your downloaded playlists on your phone.
Step 4 Lastly, tap on OK button and all of your offline music will be saved to your SD card.
Please note that this will require you to re-sync the offline Spotify music and playlists.
Download Spotify to SD Card without Premium
If you are not subscribed to Premium Spotify account then you won't be able to download the Spotify songs and playlists directly to SD card of your mobile. For that, you have to use an alternative. In this case, Musify is a perfect tool and an ideal Music Downloader that will help you get any Spotify music songs and albums to your SD card. It is a highly efficient music downloader, which supports various online websites and let you download your favorite music tracks straight to your PC within just few minutes. Not only it helps you download the music, but can convert video to mp3 file or other audio formats and keeps all of your files in place.
You can download this music downloader from below link:
Key Features:
Compatible with 10000+ music hosting sites including Spotify, YouTube, Facebook, etc.
Download music in original and high-quality audio
Supports multiple audio formats such as mp3, m4a or WAC, and many more
Provides 10X faster download speed
Can also download the lyrics with the music
Download an entire playlist of music or unlimited tracks from Spotify with just a single click
Keeps your music intact with original ID3 Tags
Steps to Save Spotify Music to SD Card
Carefully follow each step of the detailed guide below to know about how you can save Spotify to SD card of your mobile phone.
Step 1 Open Spotify and find the song/playlist you want to download. Copy the URL of the link from the address bar or click the three-dotted button on the song and select the Copy Link in the Share option.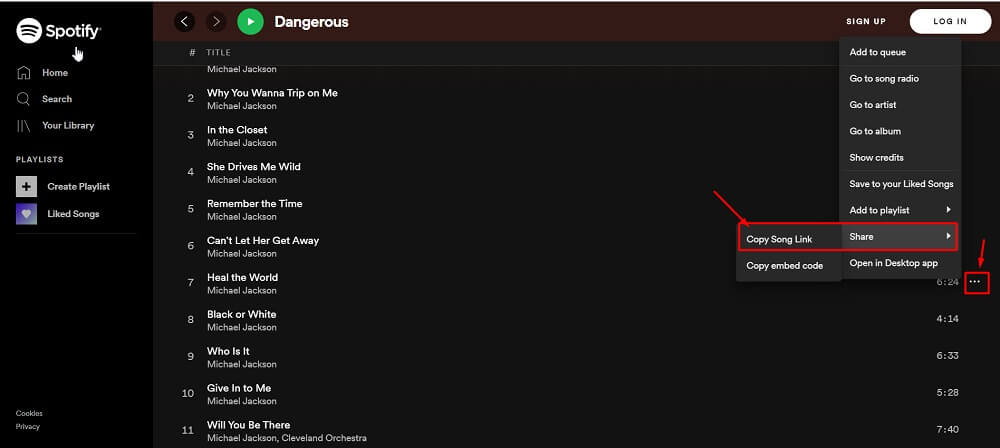 Step 2 Launch Musify and go to the Preferences section, where you'll need to proceed to the Download section in the Preferences tab. Here in the section, select output audio format to Mp3 and audio quality of 320kbps. You can also change other download setting as per your requirements here in this section.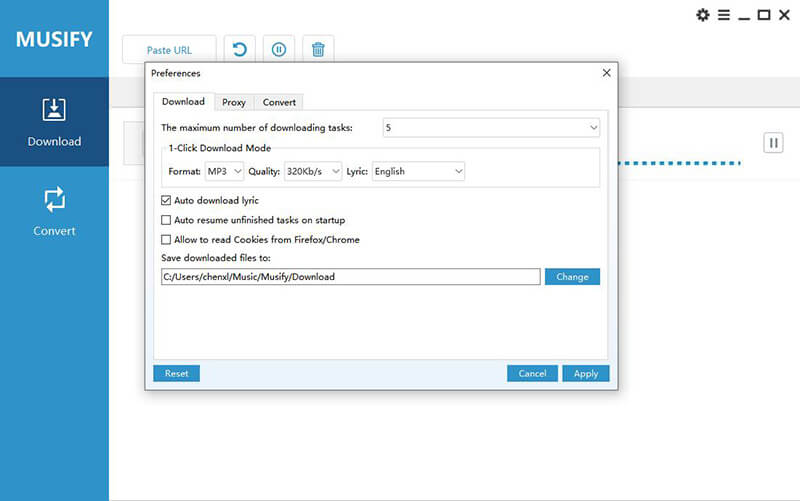 Step 3 Then, you will need to click on the Paste URL button and the download process will begin instantly.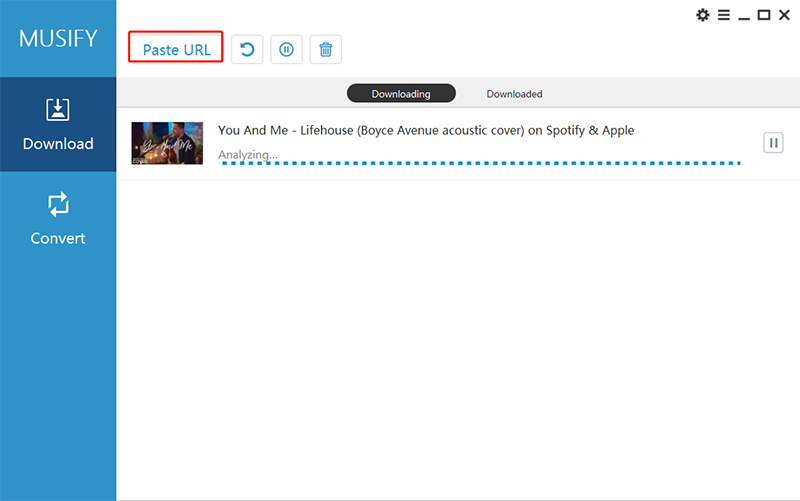 Step 4 Once the download has been completed, you will find your Spotify song/playlist in the Downloaded section of the software or at any preselected location on your PC.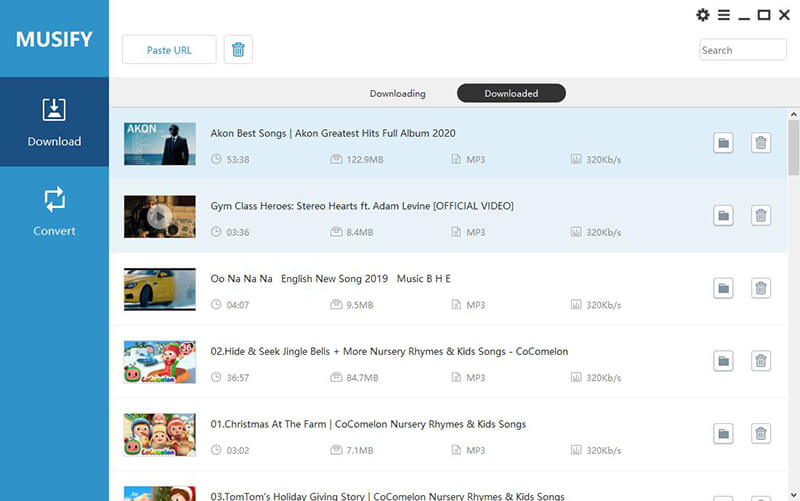 Step 5 Lastly, you will have to transfer the song/playlist you downloaded from Spotify to SD card. For that, insert the SD card in the card reader of your PC. Next click 'This PC' and then on the SD card among other drives. Find the downloaded Spotify song/playlist. Copy it and then Paste it to SD card. Now insert this SD card to your Android phone and enjoy the music.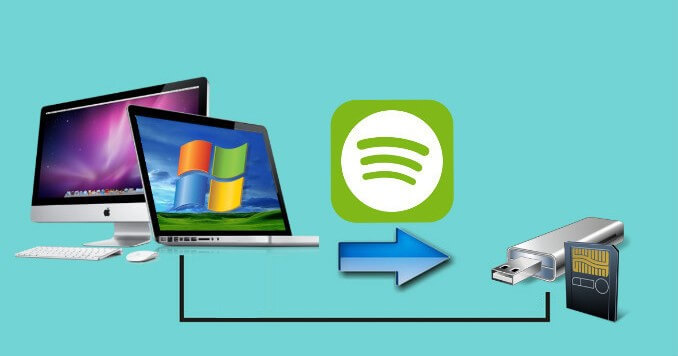 The Final Verdict
If you have subscribed to the Premium version of Spotify then, you can use the first method to move Spotify to SD card. On the other hand, you can use Musify Music Downloader to download Spotify music to SD card and enjoy it offline without the intrusive ads. In spite of being a premium user, you can still use Musify and keep the Spotify music you love in the SD card of your phone without worrying in case you have cancelled your Spotify subscription.