Spotify is a go to music streaming site for millions of people globally and has a playlist for every mood. You can find various artists and songs you love on Spotify. Sometimes you like a playlist and want to share it with your friends on social media, so you can share it to Instagram story directly from Spotify. Now the query arises how to share Spotify song on Instagram story? Well, this article is a complete guide solely to this question.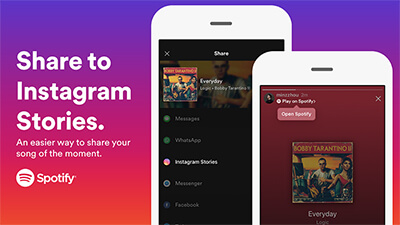 How to Share Spotify Song on Instagram Story – Official Method
Spotify has already introduced the feature officially where you can share the music you are listening to with your friends on Instagram story. Here is a guide on how to add Spotify to Instagram story in few simple steps.
Step 1 Firstly, open Spotify app on your device and find the track you want to hear and share to Instagram story.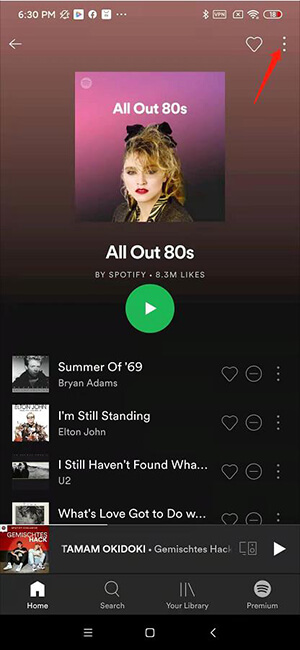 Step 2 Then, play the track and find the three dots on the top right corner of the screen. A box with options will appear, tap on Share button.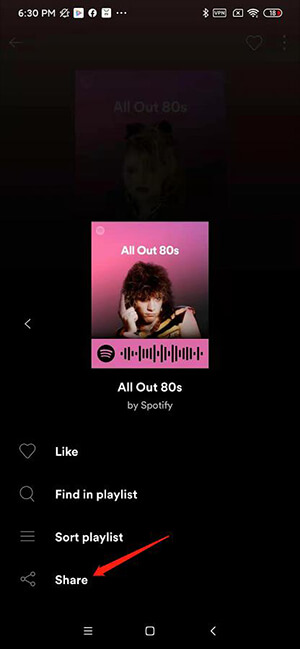 Step 3 Then, in the next set of options choose Instagram stories and then, make adjustments to the story accordingly.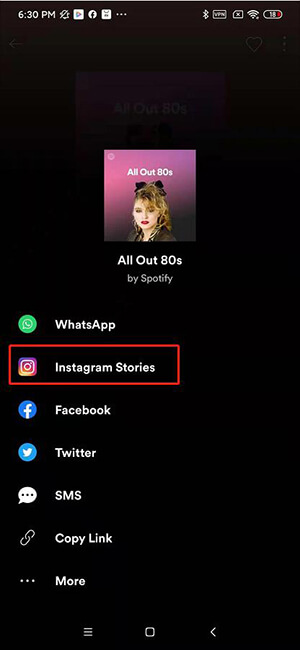 Step 4 Lastly, tap Send to and then choose share to your story and this is how you will able to add Spotify to Instagram story.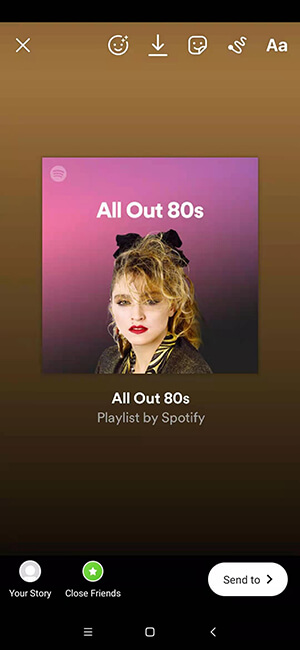 How to Add Spotify Songs to Instagram Story Using Recording
This is the easiest and a convenient way to put up a Spotify song on your Instagram story by simply recording it as Instagram allows you to record any external sound through microphone. Follow the steps to know more.
Step 1 Open Spotify and search and choose the song you want to add to your Instagram story.
Step 2 Position the time bar to part of the song you want to add to your story and pause the song.
Step 3 As a next step, open Instagram and tap on the '+' icon on your story option to open the camera for story and play the Spotify song simultaneously. Thus, your song will be recorded to your story to post.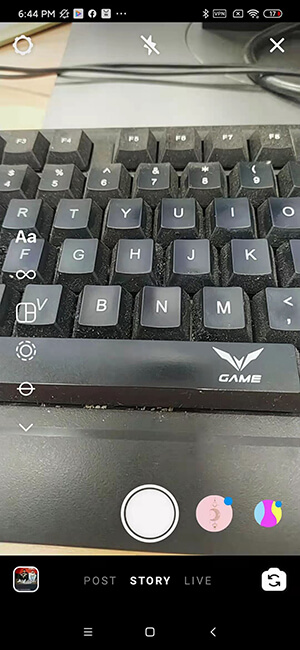 IMPORTANT NOTE: Make sure you record your story while simultaneously playing the Spotify song.
Best Method to Add Spotify to Instagram Story
The above-mentioned methods are very convenient to put up Spotify music to Instagram story to express any mood but, let us tell you the audio quality won't be as rich and mellow as the original sound. Moreover, you can only add the Spotify music in restricted formats.
For that, if you want to download and add Spotify music in various formats and qualities of your choice, then you can try a powerful tool, Musify Music Downloader. Using this program, you can get any song or playlist not only from Spotify but various other sites and that retaining the original quality. With it, you won't need any subscription to premium accounts of different apps like Spotify, and it will make you able to download any song or file in a single click. It provides unlimited conversions and you don't even have to face the inconvenience of unwanted and disturbing ads.
You can download this music downloader from below link:
Feature Highlights
Supports downloading music from over 1,000 different sites
Allows to download files in various audio output formats including Mp3 and the lossless ones
Provide highest quality audio downloads, even in 320kbps
10X faster downloads of unlimited single tracks, channels, and playlists with a single click
Helps you keep all of your files intact with original metadata information
Enables to download the background music from videos
Can be used on Windows and Mac operating computers
Here the steps you can take to share Spotify music to Instagram story:
Step 1 Go to Spotify and search for the song you want to download. Once you've managed to open the required Spotify song, copy its link that will be used to download the song using Musify.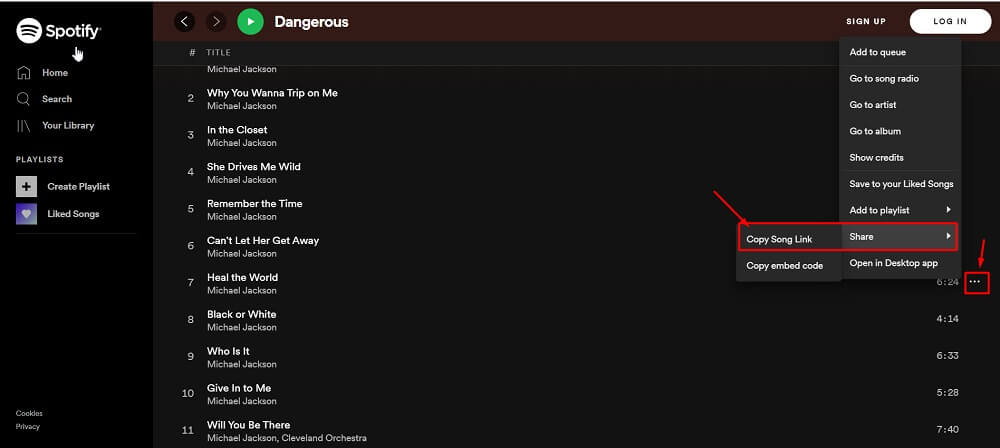 Step 2 Launch the Musify software and straightly go to the Download section in the Preferences tab. Choose the output format to Mp3 or any other format of your choice and select the highest audio quality, which is 320kbps.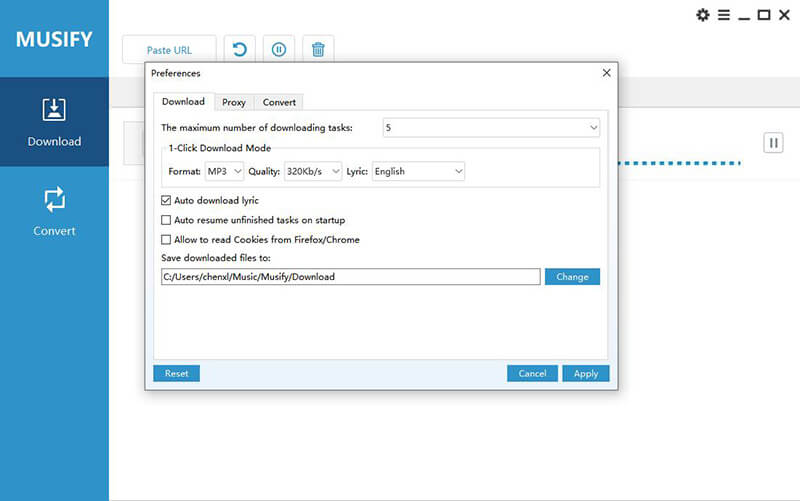 Step 3 Now, as a next step, click on the Paste URL button, and this will ensure the download process to start instantly.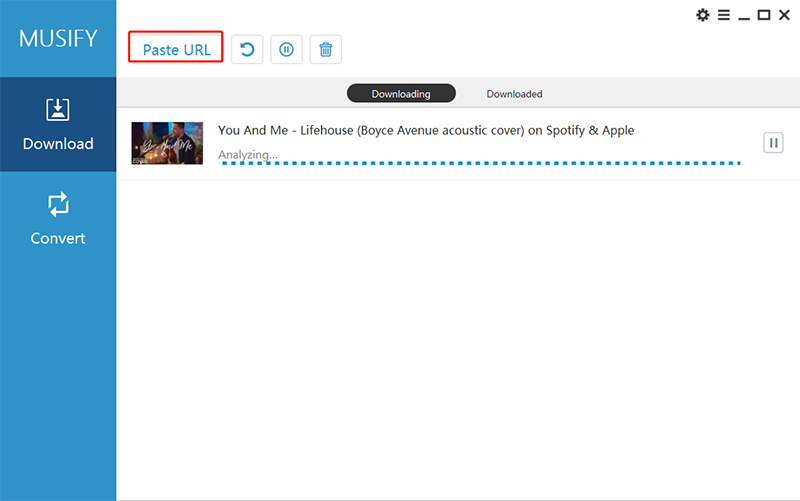 Step 4 Once the download has been completed, you will be able to find the downloaded file in the Downloaded section of the software.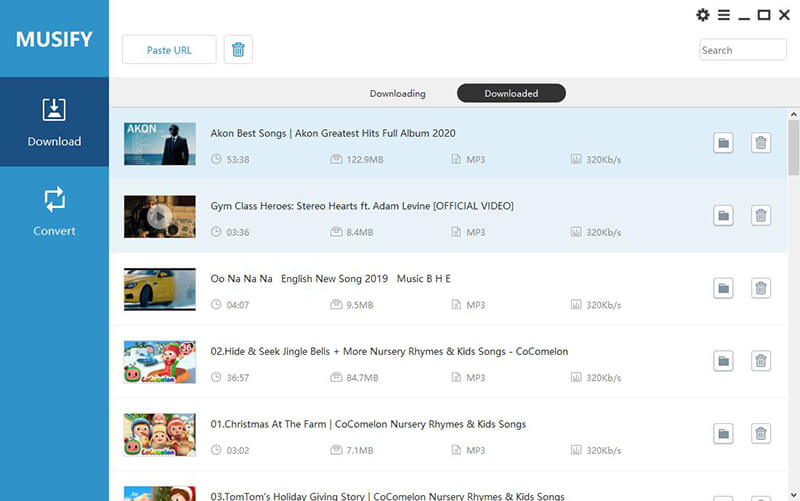 Step 5 Now you can share this downloaded Spotify song to the Instagram story through InShot Video Editor App.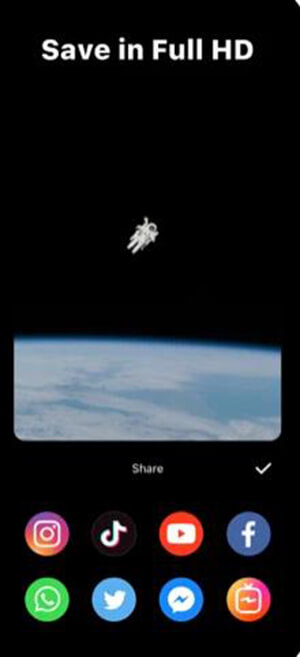 The Bottom Line
In this article, we tackled a common query people are facing that how to share Spotify song on Instagram. We have told you 3 amazing ways to put up the song on your Instagram story which resonates with your current mood. You can do it the official way or you can record it as well but, the recommended option is that you go with Musify to attain high audio quality with ease.
(Click to rate this post)
Generally rated 4.5 (215 participated)