It is not fair to pay $9.99 a month that you cannot store the Spotify songs on your device in the format of your choice. On top of all that, this option can only enable you to save the songs to your mobile device and not your computer. We have the method that you can use to convert Spotify to M4A and store it locally on any device. The Spotify to M4A converter we are about to introduce works fine on Mac, Windows, and Android and you can even download an entire Spotify playlist to M4A in one go. Let's see how that works.
How to Download Spotify to M4A on Windows/Mac
Musify Music Downloader is a tool available for both Windows and Mac computers. You can use it to download music from more than 1,000 websites, including Spotify. It has the ability to download Spoyify playlists to M4A in one go. It downloads the ID3 tags of the music and lyrics automatically.
Steps to Download Spotify to M4A using Musify
Step 1

Download and Install Musify Music Downloader on PC

The download and installation procedure typically takes just a few minutes and it pretty straight forward.
Step 2

Get URL of Spotify content to Download

Open Spotify in a web browser and go to the song or playlist you want to download. Copy the URL of the media. This will be used to download it.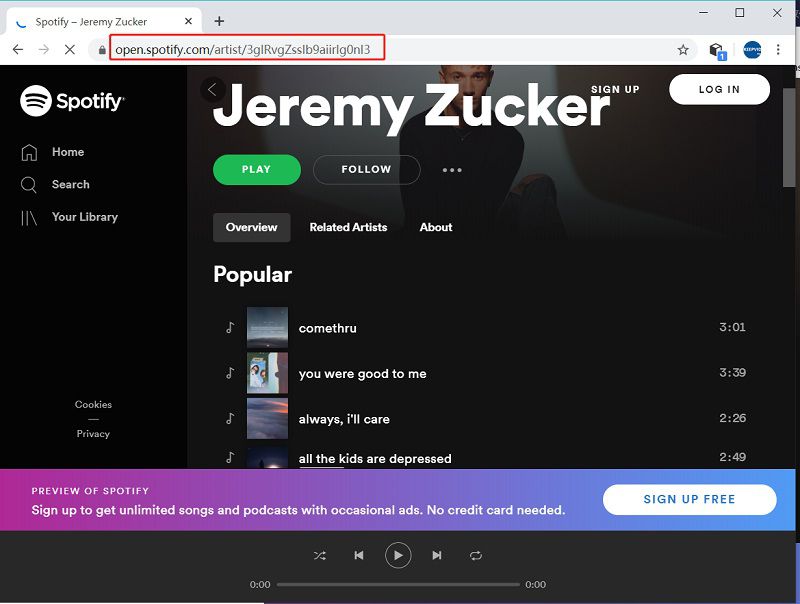 Step 3

Select the Required Download Settings

Now run the Musify and go to the Preferences tab. In the "Download" section, set the Output Format as M4A and Quality as per your choice.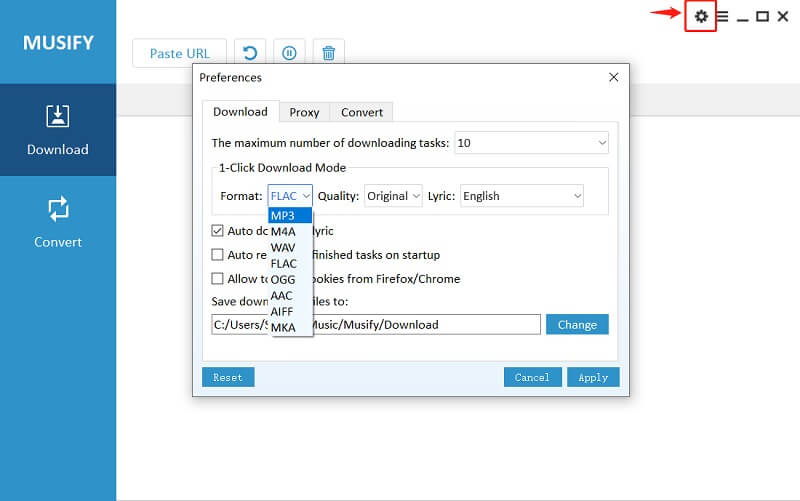 Step 4

Paste the Copied Spotify URL

Click on the Paste URL button and the software will detect the URL from your clipboard and start the downloading process.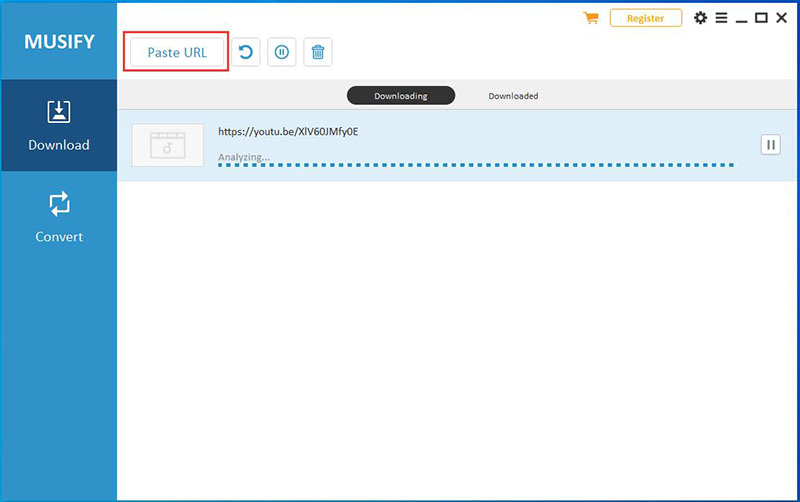 Step 5

Download Spotify M4A File

Once the song or playlist has been downloaded, you can access it through the "Downloaded" section of the software.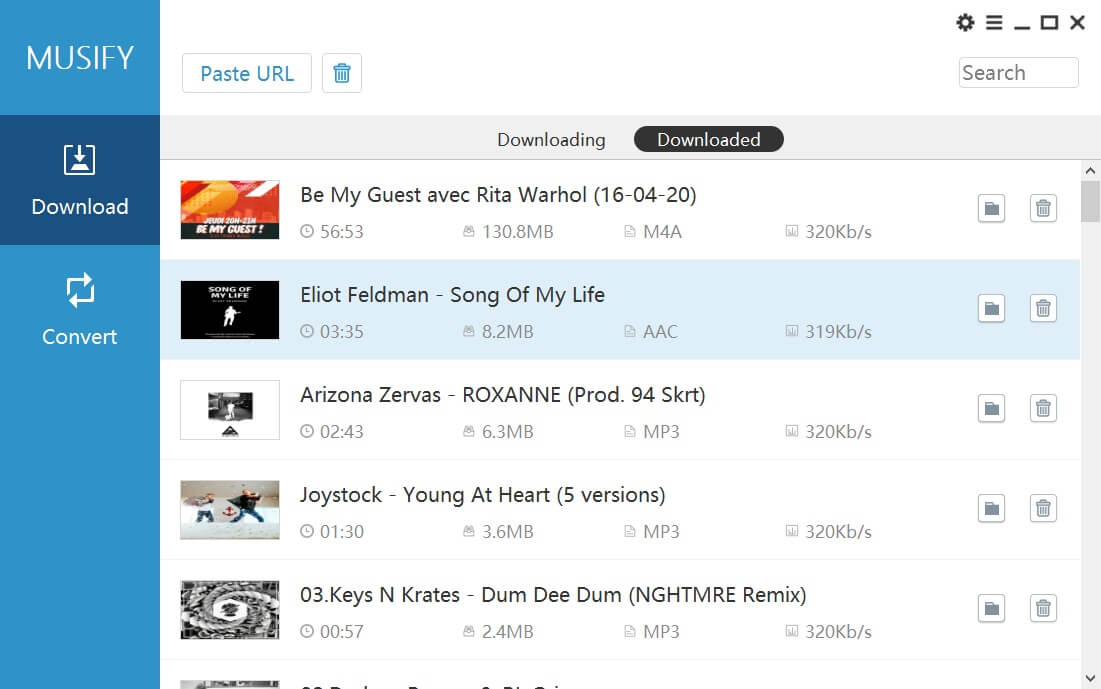 How to Download Spotify to M4A on Android
If you want to convert Spotify to M4A on Android device, iTubeGo for Android app is the tool you need. This app will not only make it possible for you to download Spotify songs to M4A but will also let you download audio and video content from 1,000 other websites. It is easy to use, simple, and totally safe for your device.
Steps to Download Spotify Music using iTubeGo For Android
Step 1

Install the App on Android Powered Device

The iTubeGo for Android app is might be available on various platforms, but we recommend you to download and install it from the iTubeGo website. Once you have downloaded the installation file or APK, you can run it to install the app. The app is totally safe and secure, and you can install it with full confidence.
Step 2

Get Spotify Song URL

Now, Start your Spotify App and go to the song or playlist you want to download. Tap the "Share" button and press "Download with iTubeGo".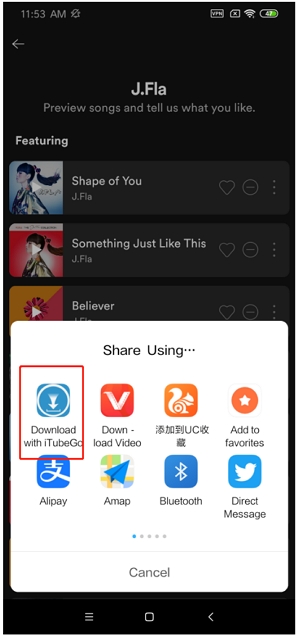 Step 3

Download Spotify to M4A on Android Device

After getting the URL of the required song or playlist, iTubeGo will automatically fetch the copied link details and open a prompt box. You'll be provided with different download settings. Select the format as M4A from the list that appears and click on the "OK" button and the song will be downloaded to your Android device.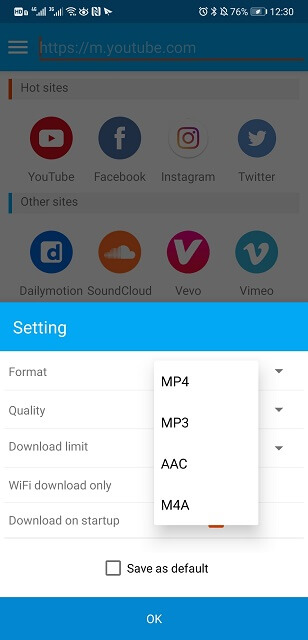 FAQ about Spotify
Can Spotify Play M4A?
The answer is no, Spotify cannot play M4A files. However, the problem is that it doesn't have the codec required to be able to play M4A files. In order to be able to play M4A files on Spotify, you'll have to install the K-lite codec pack.
In Summary:
Spotify is one of the most extensive and regularly updated music collections to ever be but you can only listen to it online. If you want to download music from Spotify on your device and be able to play it offline and share it across devices, you need a special tool to be able to do that. On a computer, both Windows and Mac, you use Musify Music Downloader to accomplish this task while on an Android device the same can be done using iTubeGo Android application.
(Click to rate this post)
Generally rated 4.5 (215 participated)