If you want to learn the way to download music from Spotify on Android-powered devices, then you have landed at the right place. We are about to discuss how to download music from Spotify to Android phone in this article. Read along to learn all the ways of doing that conveniently and reliably.
Method 1 – Get Spotify Premium
This is the only official method of playing Spotify songs offline. The subscription will cost you $9.99 a month and you'll only be able to keep the songs on your device as long as you pay for the subscription. The moment you cancel it, the saved songs are gone. You can also not share or transfer the downloaded music from Spotify app to other devices.
Steps to Download Music with Spotify Premium Option
With that said, here's how you can use this option to download Spotify music on an Android device.
1. Open Spotify and Access the Particular Spotify Song
Open the Spotify app on your android phone and navigate to the song or playlist you want to download to your android phone
2. Download Spotify Media
Now click on the "Download" button and the song or playlist will be downloaded to your device.
3. Turn On the Offline Mode
After having completed the download, just go to the settings and turn on "Offline Mode" to make sure the song is available for offline playback.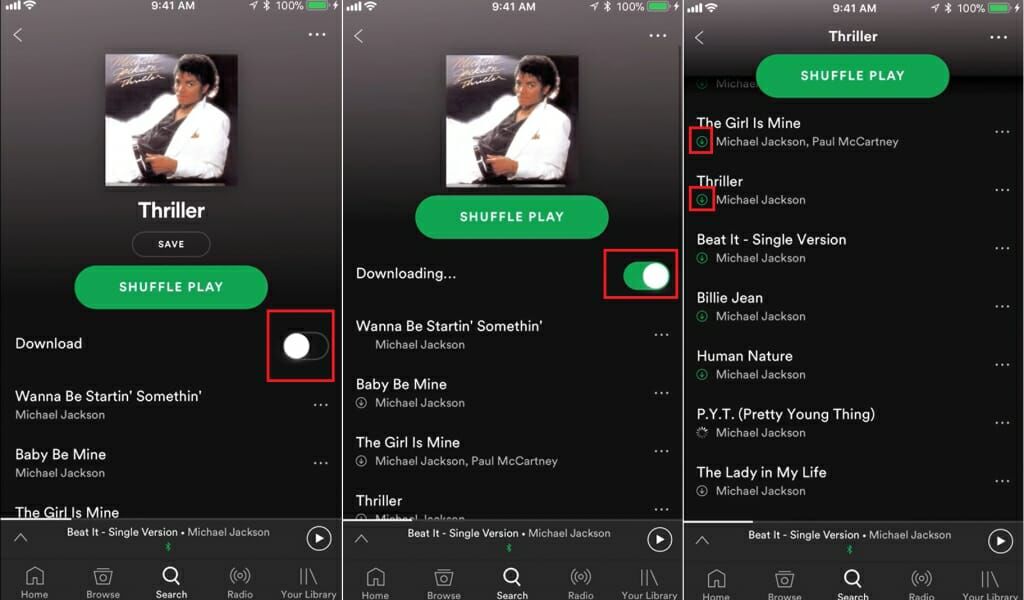 Through this method, you can download Music songs or playlists to your Android phones. However, it not only falls heavy on your pocket but also won't provide you the option to download Spotify songs in various formats. Moreover, downloaded songs with Spotify Premium remains temporarily saved on the cloud storage, and to download those songs permanently, you'll have to look for some other tools. Next, we're going to discuss 2 best such tools.
Method 2 – Use iTubeGo for Android
iTubeGo for Android is a specialized App for Android devices that enables you to download content from Spotify and more than 1,000 other websites. It is a security verified App and download files keeping your device's safety and security at first priority.
Key Features
This app is one of its kind, works as a downloader and converter at the same time and allows you to download audio content in various formats, without any loss.
It is 100% free App, but still, supports more than 1,000 online music and video sharing platforms.
Downloading Spotify songs in high-quality 320kbps MP3 format isn't a problem.
iTubeGo preserves the original metadata information and provides downloads 10x faster than any other similar App.
Steps to Download Spotify Songs using iTubeGo for Android
Here's how you can use this tool to download Spotify songs on an Android phone.
Step 1

Install iTubeGo for Android App

First, you'll need to download iTubeGo APK file from the iTubeGo website, and then, install it on your Android-powered device. If you're phone stops you from installing it, allow the feature "Install from Unknown sources" to make installing the APK file possible. You can directly download the iTubeGo App's APK from here:
Step 2

Copy the Spotify Song URL

In this step, you have to copy the URL of the Spotify song that you're looking to download. For that, open Spotify App on your mobile phone and go to the particular song or playlist and copy its URL by using Share option. Moreover, you can also download the URL by accessing that Spotify songs using Chrome or any other web browser on your Android device.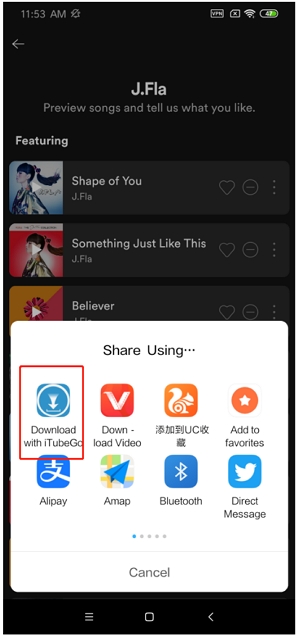 Note: iTubeGo for Android also comes with a built-in browser, but due to some copyrights policies, it won't be used to directly access the Spotify songs or website.
Step 3

Select Download Type and Quality

After you have copied the URL from Spotify website or App, open the iTubeGo for Android App and it will automatically fetch the link information and open up a prompt box, you'll get a choice of format and bitrate options. Select the format as mp3 and Quality from the provided options.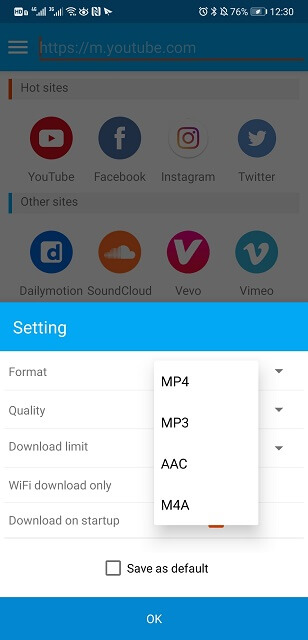 Step 4

Download Spotify Song on Android Device

Finally, press the OK button and the Spotify song will start downloading automatically. After the download process had been completed, you can easily access it from the "Files" section of the App.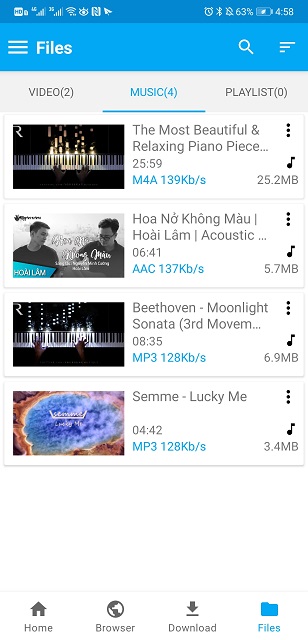 Method 3 – Use Musify Music Downloader
As we have already discussed, downloading songs with Spotify Premium won't provide the comprehensive solution. Now, we're going to unfold another efficient software that will let you download every type of Spotify content with complete options.
Musify Music Downloader, as its name implies, is a reliable downloading tool that allows you to download audio files in MP3, FLAC, OGG, and all other major formats. It provides high-speed download, keeping the original quality, without any disruptions or complications. Apart from song downloading, it also ensures to keep all the original metadata of the downloading files.
To use Musify to download music from Spotify, follow these very simple steps;
Step 1: Download the program to your computer and the follow the set-up wizard to install, register and setup the program.
Step 2: Now open Spotify and locate the song, playlist or album that you want to download. Copy the URL.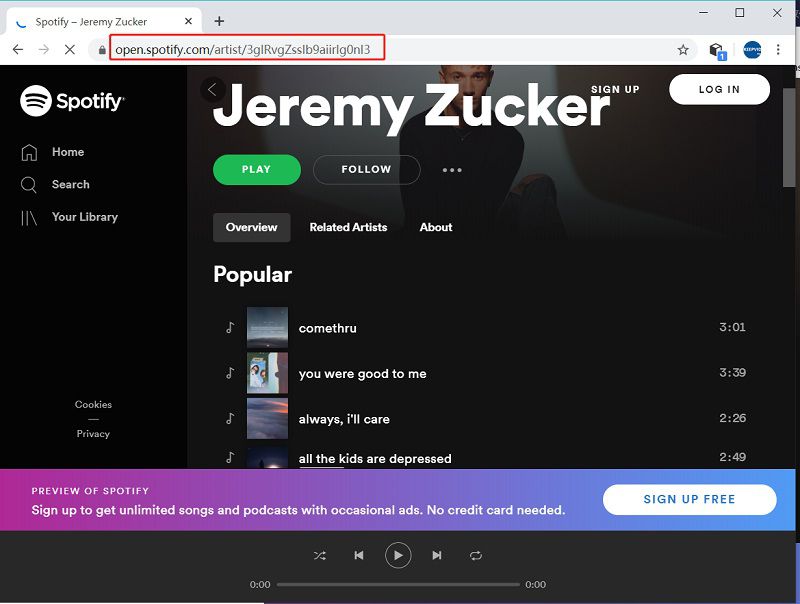 Step 3: Now in Musify, click on "Paste URL" and Musify will start to analyze the URL. It will begin downloading all the songs associated with that URL.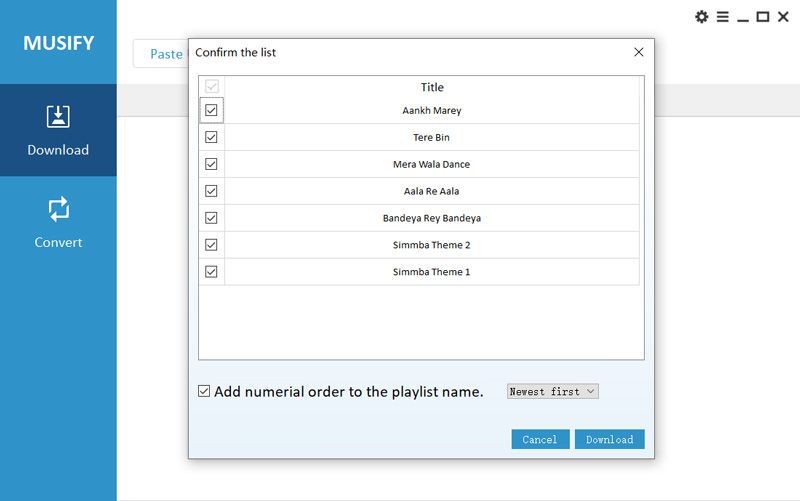 Step 4: Click on the "Downloaded" tab to find the songs when the download is complete. Then use an USB cable to transfer the downloaded music to your Android device.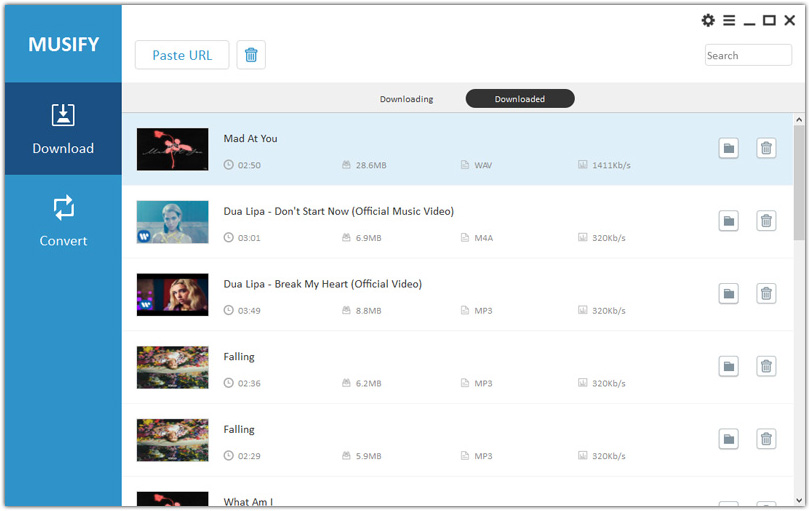 Summing-up
Spotify music can be saved to an android device for offline playback using Spotify premium that costs $9.99 a month and still doesn't allow you to share or transfer the downloaded music to other devices. To download songs directly on an Android phone you can use iTubeGo Android app or you can use Musify to download Spotify music content on your computer. And from there, you can easily transfer the high-quality downloaded music to your Android Phone using a data cable or Bluetooth.
(Click to rate this post)
Generally rated 4.5 (215 participated)