Tag Editor for Mac is the most widely used music tag editor on Apple's Macintosh computers. The purpose of a music tag editor is to add, modify, and update tags on music files. These tags include the metadata information for the music files including song title, artist details, genre, album, and others.
Even though you can manually add tags to the music files, it is a tedious task to assign all the attributes manually to a collection of thousands of songs. Tag editors automate this process and make it easier. If you are looking for a tag editor free alternative, you are in luck today as we are just about to introduce you to tag editor free Mac software that you can use to edit the tags of any music files that you might have on your Mac. Let's see the tag editor options you have for Mac computers.
Best Tag Editor for Mac
Tag Editor for Mac, as the name suggests is one of the first software solutions for editing music tags on Mac computers. This software is a paid one and offers all the functions that you need from a tag editor. It can run file name searches to find out relevant tags and assigns them to the files automatically. If you want to do that manually, there's an option for that. It can handle tag editing tasks in batches, making the process efficient and time-saving.
Key Features
It can edit more than 60 music tags including album, Artist, Artwork, Comment, Lyrics, Genre, Grouping, Key, Title, Track Number, Year, and others
It organizes the tags into Classical, Commerce, Mood, People, Podcast, and Sorting for easy management of your music library
You can choose to change file names automatically or manually
It makes the tag editing process easy by the use of keyboard shortcuts and spreadsheets
Pros
Cons

It offers a free version with limited functionality.
It updates single album cover for all the sings of one album.

The software is not free. You can only use the full functionality after buying it.
The software is only available for Mac and not windows, Linux, or Ubuntu.
The user interface is outdated and needs major revamping.
It can add only a single cover image and not multiple images like other leading tag editors.
The lifetime price of the software is a bit too steep.
The monthly subscription price is an inconvenient proposition.
The yearly price for industry-leading services like Adobe is $120 a year or $6 a month with 20 GB storage, an app that just edits tags should not cost more than half a dollar a month.
How to Use Tag Editor Free
Tag Editor Free is an ID3 tag management software that's free to use and is developed to be used on Mac computers. It can edit the tags of both music and video files. The software is available for all computers running Mac OSX versions 10.7 and above. Here's how you can use it to add or edit your music's ID3 tags.
Step 1

Run the Software on Your Mac
After you have downloaded and installed the software on your computer, click on the "+" button. Select all the files you want to edit the ID3 tags and add all of them to the software.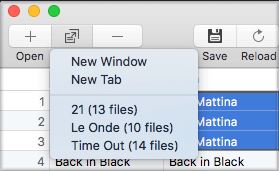 Step 2

Load the Tags
Now, navigate and click "Edit" button on the interface of the software, and then, select "Load Tags" and "Advanced" options respectively.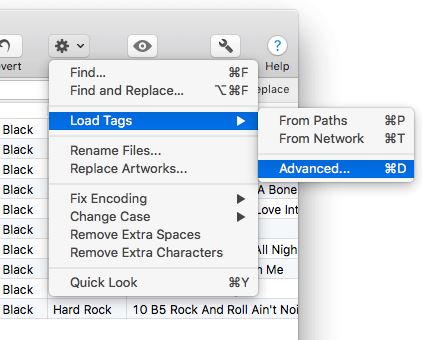 Step 3

Load Tags Advanced
On the new menu that appears, check all the tags you want to update and click on the "Continue" button.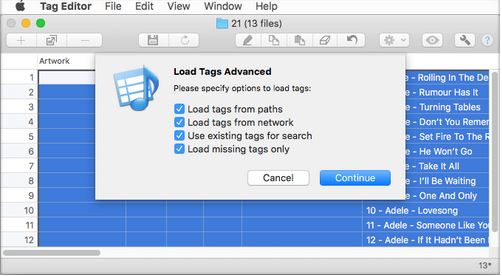 Step 4

Select the Tags
Tag Editor Free will now loads the relevant tags for all the songs you have selected. The new ID3 tag information will be shown in grey color on the list. Select the tags that you want to add to your songs and skip the ones that are irrelevant or inaccurate. This will update the tags of the music files.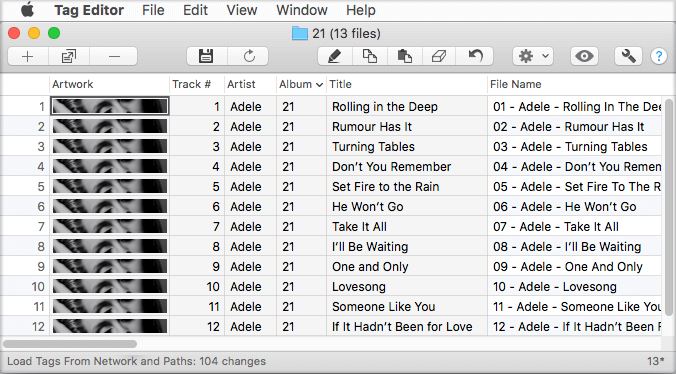 The Best Alternative to Tag Editor for Mac
TidyTag Music Tag Editor is one of the best music tag editing software developed by iTubeGo. It is available for both Mac and windows. It supports all major music file and metadata formats. You can use it to edit your music tags in an easy and hassle-free manner. Here are some things that make TidyTag the best option when it comes to editing tags on Mac.
Salient Features
It supports MP3, AIFF, AIF, M4A, M4R, FLAC, OGG, WAV, APE, ASF, and WMA audio formats.
It supports ID3V1.3, ID3V2.3, ID3V2.4, Ogg Vorbis Comment, APE, ASF, RIFF Tag metadata formats.
It automatically detects imported music and generates tags for it by running an online search.
You can change everything including song title, album, artist, release year, genre, track number, cover, lyrics, and other data for your music files in one go using TidyTag.
It supports the batch process, making it possible to process multiple files at a time.
It has Undo, Save, Apply, Clear and other such options to speed up the tag editing process.
It allows you to change the file name according to the tag information.
It makes folders for all the genres, albums, and artists or any other classification of your liking and moves the music files to their respective folders.
It can detect and delete duplicate songs stored at the same location.
It intelligently deletes the duplicates by factoring in the file size, file name, artist information, and more.
How to Edit Tags Using TidyTag
Step 1

Download and Install TidyTag
TidyTag can be downloaded from the official webpage. Download the installation file for your operating system (Windows or Mac), and install it on your computer to start editing the music tags of your library. You can also download the TidyTag Music Tag Editor from the following links:
Step 2

Add the Required Files to TidyTag Editor
After having installed the software on your computer, run it and click the "+" button to import the music files to TidyTag for tag editing.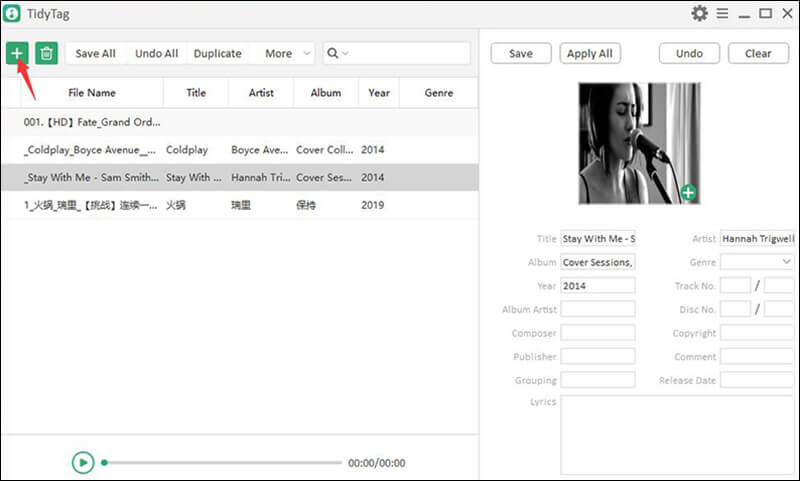 Step 3

Select the Intended Files
Use the mouse pointer to select any of the music files you just imported, and the software will display the related metadata tags.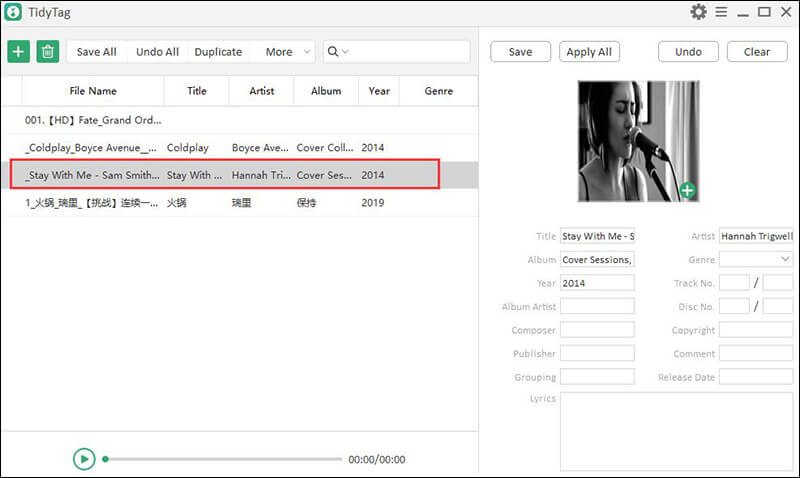 Step 4

Add or Modify the Metadata Information
After selecting the file, TidyTag will automatically provide the corresponding metadata tags for the audio file. If you feel a specific tag is not correct or has inaccurate information, you can edit the info to make it right.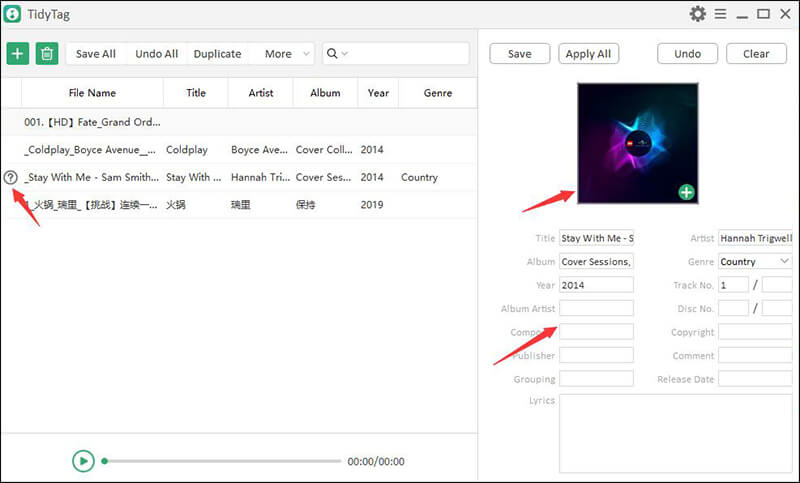 Step 5

Apply Changes and Save the File with Edited Metadata
After you have modified the tags, just click on "save changes" and the new tags will be applied to the music files.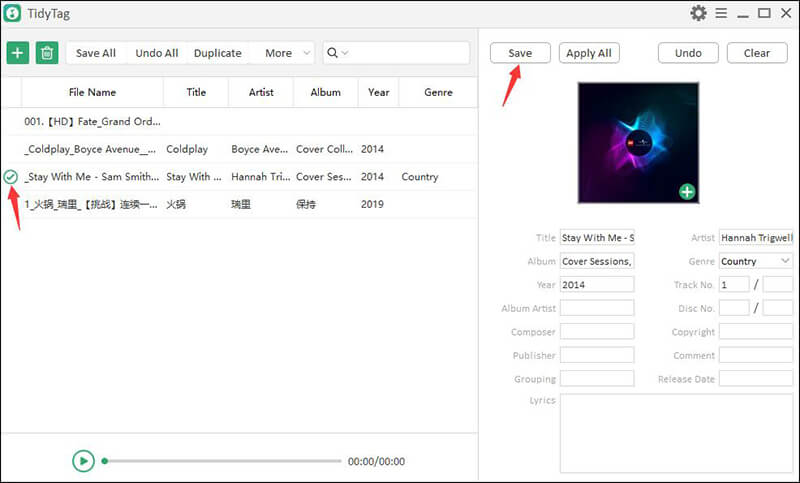 Summing-up
Tag Editor for Mac was once the best option on the market to edit metadata tags of music files on Mac. However, the software is not particularly useful now. It has an outdated and complicated user interface and has ridiculously steep pricing plans. The best alternative to Tag Editor for Mac is TidyTag as it offers a wide array of functions, is reasonably priced, and is very easy and efficient to use.
(Click to rate this post)
Generally rated 4.5 (215 participated)