Sidify is one of the top Spotify music converters in the market. It can be used to download songs, playlists, and albums from Spotify and offers a lot of flexibility in terms of output formats and quality of output media. However, like any other software, it can stop working, at times, making it virtually impossible for you to download stuff from Spotify using this tool. That's not a good place to be in, I mean, you've paid for a tool and it suddenly dies on you that must make you mad. We have the best Sidify alternative that you can use as, we have always made downloading stuff easy for you. We'll look into some of the causes that might be the cause of Sidify not working on your computer and then we'll look into how the problems can be solved and what alternatives you have for Sidify.
Sidify Not Working?
If Sidify is not working the way it should, it can cause the following problems for you:
Sometimes, it can show an error displaying "Sidify Cannot Parse Content From Spotify".
It might run into unknown errors, making it impossible for it to download Spotify Music.
Different modes like "Intelligent" or "Spotify Record" not working.
It shows "Error 1001," "Error 2002," or other error messages repeatedly.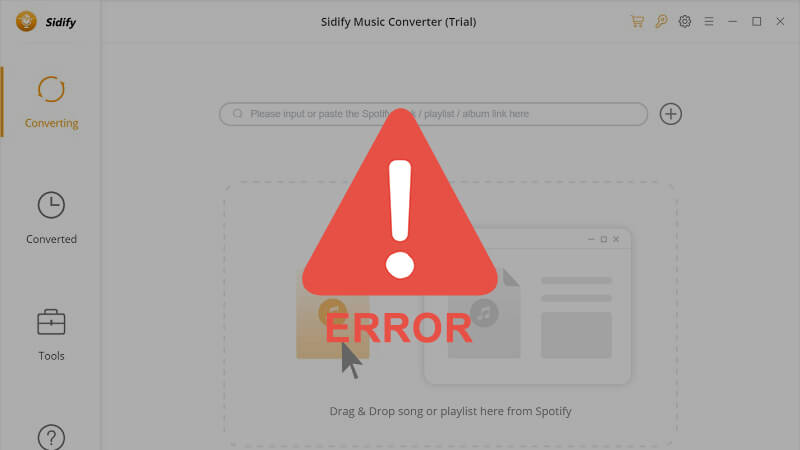 Solution for Sidify Problems
You can try the following solutions to get rid of the problems caused by Sidify tool:
1. Update the Software
Sometimes, the software being outdated might cause the problem. As Spotify keeps evolving constantly, the downloaders need to evolve with it. Try updating Sidify to the latest version to solve the problem. It works most of the time.
2. Launch Spotify
If the problem persists, open Spotify, run the song that you want to download, then close Spotify and tray downloading the song again.
3. Clear the Cache
Cache junk can often cause programs to malfunction. Go to "C:\Users\%username%\AppData\Local\Spotify\Data" and clear the cache. Then restart Sidify and try again.
4. Check Firewall
Go to your computer's Firewall settings and make sure that Spotify.exe is not being blocked by the Firewall.
5. Try Again
Sometimes it can be a momentary error on the Sidify servers. Try again after a few minutes. This might actually work.
6. Change Sidify Mode
Sometimes, the error can be removed by switching Sidify mode to "Spotify Record"
7. Get Help
If none of the above work, you can go to https://www.sidify.com/spotify-windows/faq.html#Q10 to get help from Sidify team.
Best Sidify Alternative for Music Conversion
Sidify is a great music convert, but it's nothing, if it doesn't work properly. If you are constantly encountering problems with this music converter, you can use Musify Music Converter instead. This simple and easy to use converter is designed to work on all major audio/video websites and can download music from them. It works perfectly okay with Spotify, YouTube and others. With price starting at just $19.85, it is also economical than Sidify, and basically any other Music converter currently on the market.
Feature Highlights
Download songs, playlists, and albums in one click.
Convert Spotify songs to MP3, M4A, FALC, and many other formats.
Supports more than 1,000 websites and can download media from them.
Supports Lossless conversion with zero compromise on quality.
Keeps all ID3 tags to make sorting the music easy.
Downloads lyrics for songs automatically.
How to Download Songs from Spotify with Musify Music Converter?
The following are the steps to download Spotify songs using Musify music converter.
Step 1

Download and Install the Latest Version of Musify

Musify is available for Windows as well as Mac computers. You can download the latest version of Musify from the links below. After the file has been downloaded, run it and allow any permission your computer might ask to install it.
Step 2

Get Spotify Media URL

Now, you need to get the URL of the song, playlist, album, or artist portfolio you want to download. Copy the URL by opening the required media in a web browser.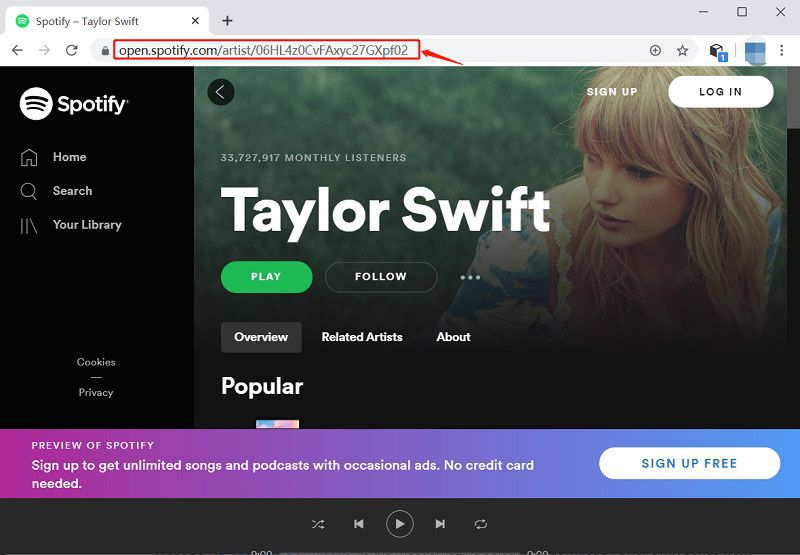 Step 3

Set Download Parameters

After copying the URL, run Musify that you just installed and go to the tab labeled "Preferences." Here you can set the Format and Quality for the output media that you want to download.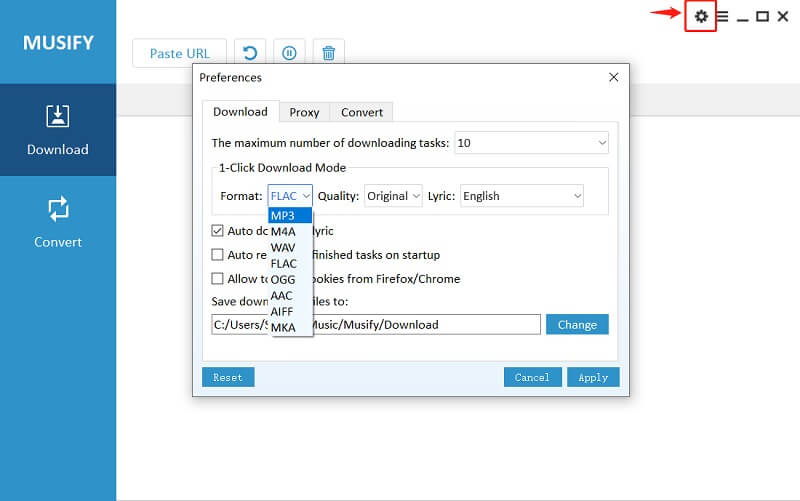 Step 4

Paste the Copied Spotify URL

After setting the output options, click the "Paste URL" button to add the URL to the software and start downloading the needed media.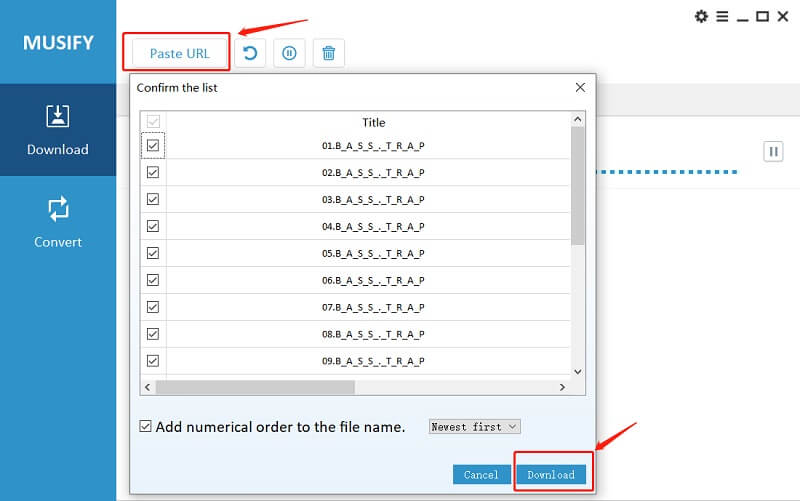 Step 5

Download and Access the Spotify Song

After the download is complete, you can find the downloaded music at the selected location on your computer or under the "Downloaded" tab in the software.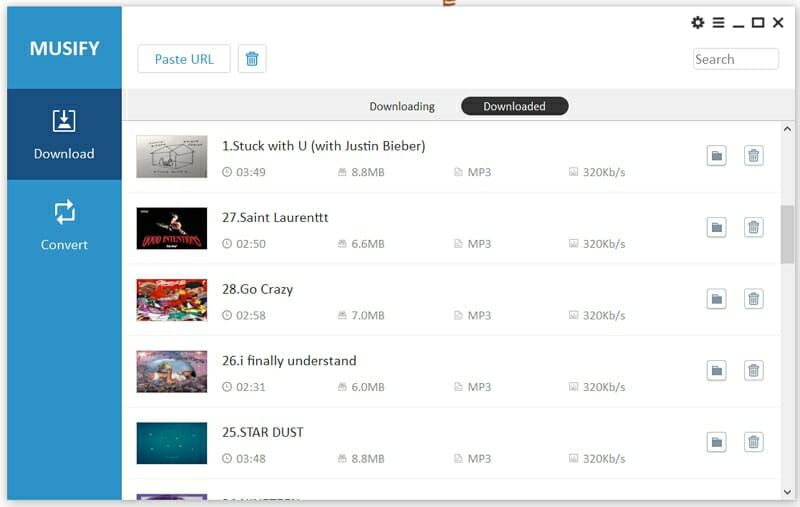 To Sum Up
Sidify is a widely used Spotify music converter, but it is outrageously expensive and highly unreliable. It has become prone to a lot of problems and errors lately. You can solve the problems using one of the solutions we provided above. If you want to use a Spotify music converter that is reliable, cheaper, and more useful, you can use Musify. It has more functions, costs less, and is highly reliable.