We'll introduce you to a Spotify to FLAC converter software that you can use to convert Spotify songs to FLAC without loss. Let's get into the topic.
Tools You Required:
Musify Music Downloader is a music downloader designed to download music from any website from the internet that has audio and video content on it and is one of the best software solutions out there to convert Spotify to FLAC. It supports Spotify and more than 1,000 other websites and offers the option to download entire playlists, albums, and all songs of a specific artist in one go.
How to Convert Spotify to FLAC
Musify is extremely easy to use for downloading songs from any source. Here's how you can do that
Step 1

Download and Install Latest Version of Musify

First, you need to install Musify on your computer. For that, you'll need to download it from the Musify website. It is available for both Windows and Mac. You can download the relevant file for your computer from one of the links given below and then you just have to run the file to install the software on your computer.
Step 2

Copy the Spotify Song URL

Now, open a web browser and go to the songs, playlist, podcast, album, or artist collection you want to download. Copy the URL of the required media for downloading it to your computer.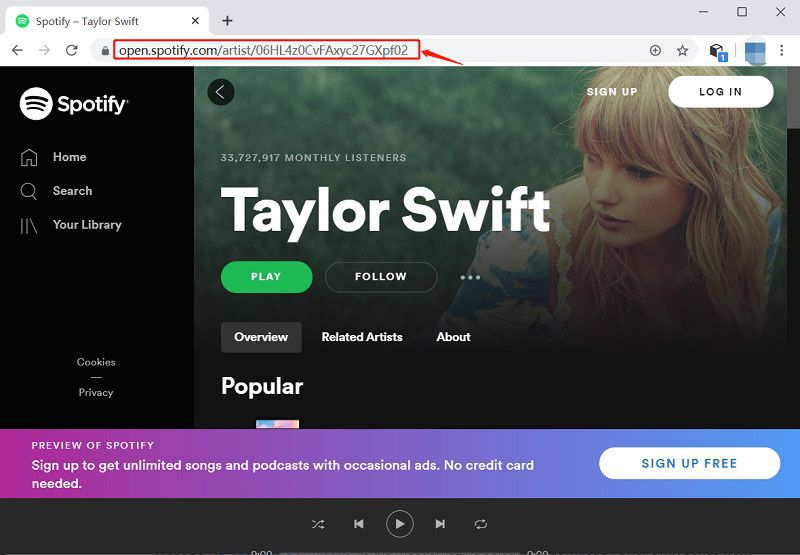 Step 3

Set the Required Output Parameters

In this step, you need to configure the format in which you want to download the song. As you're going to download particular Spotify tune in FLAC format, go to the Preferences tab and select the output format to be FLAC and select the Quality for the song to proceed.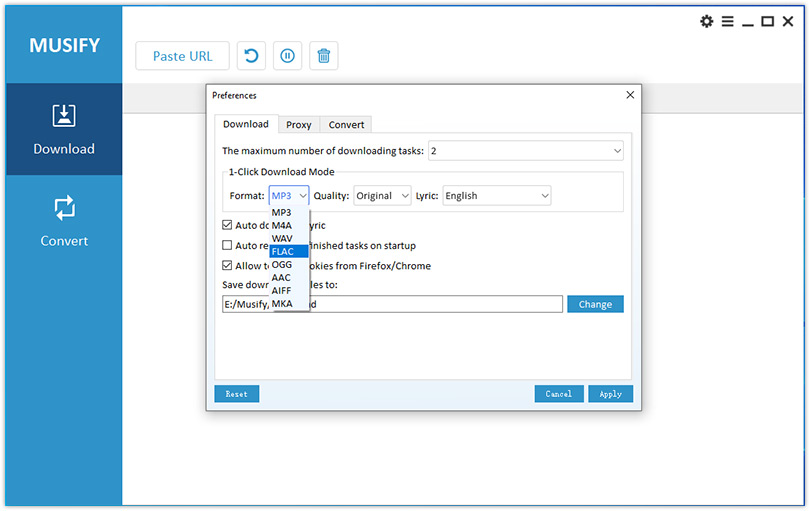 Step 4

Click the Paste URL Button

Now click the button that says, "Paste URL." This will automatically add the URL to the software and the download will start.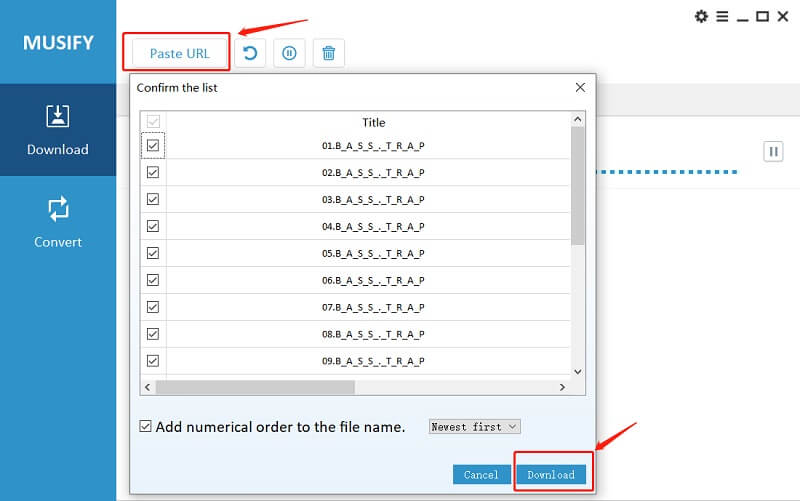 Step 5

Download FLAC File

After the content has been converted into the FLAC format, it will be saved to the preselected destination location on your computer. Moreover, you can also find it under the tab marked "Downloaded" in the Musify interface.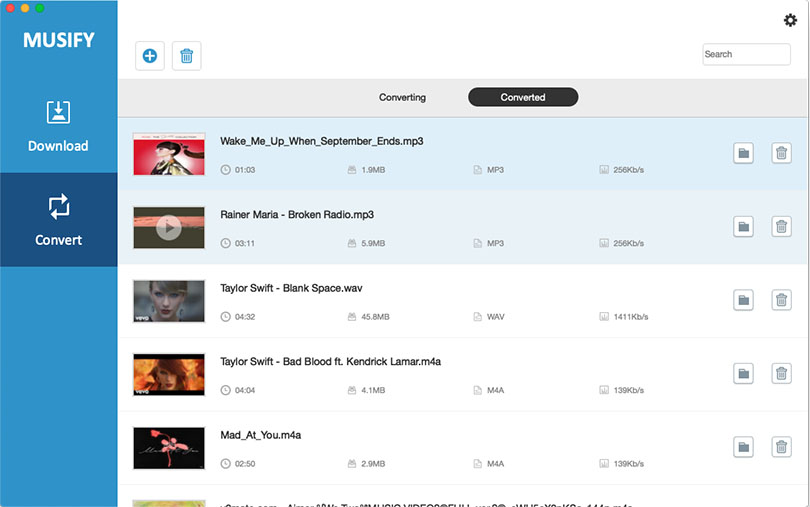 FAQs about FLAC
What's FLAC?
Ans). Free Lossless Audio Codec, aka FLAC, is a coding format for audio files use to compress digital audio for compression without any loss. It was created by Xiph.Org Foundation under the FLAC project meant for free implementation of the codec. The best part about FLAC is that this coding can compress an audio file to 50 percent of its size and when decompressed, the file retains the original quality of the audio data.
Is FLAC better than mp3?
Ans). On paper, FLAC is better than MP3. It is a lossless codec and unlike MP3 it retains original audio quality. But, the difference can only be noticed if you have a good audio output device. If you are using cheap headphones or the earphones that come with smartphones, you'll not be able to notice the difference. However, there is one advantage of using FLAC format and that is, you can save an audio file in the same quality in FLAC format using considerably less storage space than what an MP3 file with the same quality would take.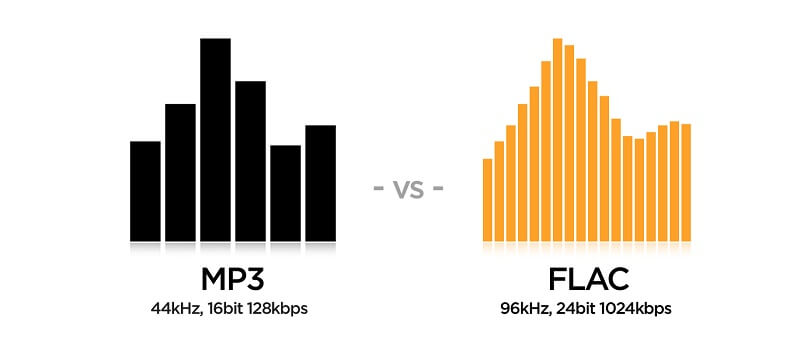 Is Spotify a FLAC?
Ans). According to Spotify's official response to user queries, asking if Spotify provides FLAC playback, Spotify doesn't provide the facility of playing songs in FLAC format currently. However, if you want to enjoy the superior quality of FLAC on Spotify songs, you can convert Spotify to FLAC using Musify Music Converter.
Can you play FLAC on Spotify?
Ans). No, Spotify doesn't offer FLAC playback and are not planning to offer it anytime soon. However, you can download and convert Spotify music to FLAC using Musify Music Converter and enjoy the benefits of FLAC on your device.
In Summary:
FLAC is a high-quality audio codec that preserves the quality of an audio file while decreasing the size to half of the original file. Spotify doesn't currently support FLAC playback and neither do they plan on doing that anytime soon. You can use Musify, a highly abled music converter, to convert Spotify to FLAC and play it on your device to enjoy the superior sound quality of FLAC. However, you can only enjoy FLAC quality if you have high-end playback equipment.
(Click to rate this post)
Generally rated 4.5 (215 participated)