As you may know that Spotify and SoundCloud are two popular sites of audio steaming that allow you to enjoy online music. Both sites are best, so it is really hard for anyone to choose between a better one. Spotify and SoundCloud are two different platforms; that's why they are also different from each other in the streaming experience of users.
However, both platforms are great, but some people want to know which one is better. So here we are going to give you a Spotify vs. SoundCloud: 2020 Most Comprehensive Comparison that will help you to choose the best one according to your needs.
How to Download Spotify Music without Premium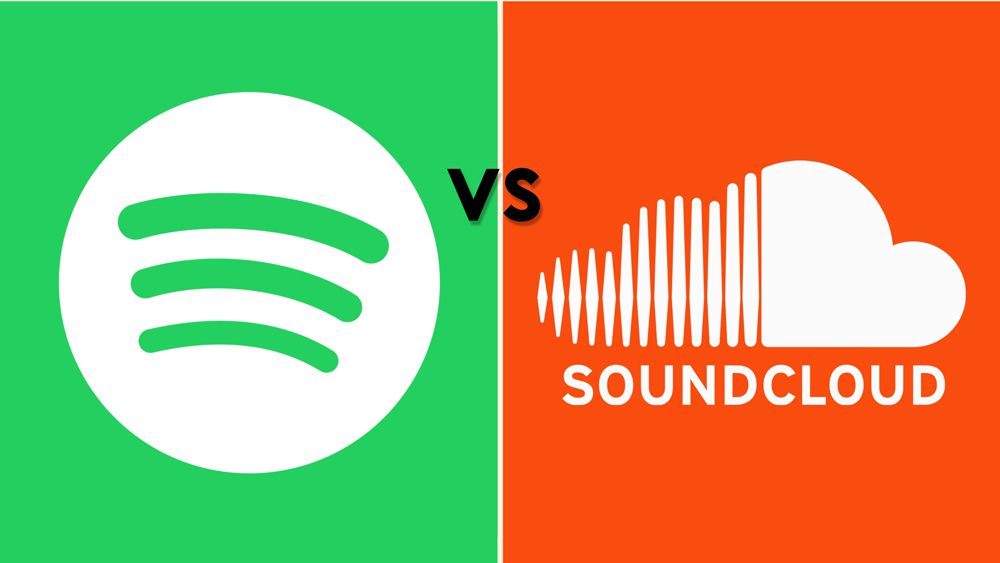 The Audio Quality and Music Libraries
Spotify
Spotify is available both in free as well as in paid version. In the free version, you have to serve banners and audio ads as you may listen at the 160Kbps. The free version will allow you to connect yourself with the others using the features of built-in social networking and handle all your files of digital audio tracks.
For the premium version, you have to pay $9.99 in a month. It will allow the user to access more than 30 millions of music libraries in one month. It also allows playing the songs on your demand, listening to songs before release and many more. The audio quality of the paid account is better as compared to the free account.
SoundCloud
The music library of SoundCloud currently has 125 million of the soundtracks which are uploaded by the several users. SoundCloud Go was designed and introduced to compete the Apple Music, Spotify and many other similar platforms. It is also available in both a free and paid version. You can purchase the Premium account only in $10 for a month. In SoundCloud, when the artists upload soundtracks, it converts them into the audio file of 128kbps, which is low as compared to Spotify.
Supported Platforms
Spotify
The Spotify can work on different platforms such as Game Console, iOS and Android tablets, smartphones, Macs, PCs and web browsers as well.
SoundCloud
The basic application of this platform is oriented towards the different features such as playlist, streaming, sharing and music discovery as well. For iOS and Android Devices, another application was released, which is known as SoundCloud Pulse. SoundCloud also provides an application for desktop users.
The Ability of Music Sharing
Spotify
This platform has a great range of playlists that are sorted by different taste and moods. Spotify offers you the six genre-specific playlists that will allow running for a long time as much as you want. You can also add or remove anything according to your demand just by telling it. You can even get the amazing lists weekly that will be according to your taste.
SoundCloud
As compared to the Spotify, Soundcloud offers content generated by the users. You can use this platform to hear the best soundtracks of an independent artist.
Sharing Music Content
Spotify
Spotify allows the user to discover their music as well as the playlist shared by the other people via several media channels
SoundCloud
It allows the artist to share their Music content with others; they can even share the repost, comments, likes and the snapshot on any platform of social media.
Well after reading Spotify and SoundCloud comparison now you will be able to choose the best one according to your needs.
(Click to rate this post)
Generally rated 4.5 (215 participated)