Making short videos with songs or different voiceovers in the background has really made its mark on the world. There is a huge number of people who started this on the world-famous application, TikTok. As its popularity grew and it started getting banned in specific countries, other applications such as Instagram reels, DubSmash etc. sprung to action immediately to claim the throne.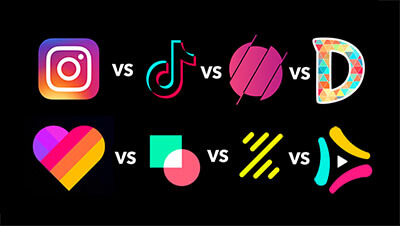 If you are one of those people who like making video recording of themselves while lip syncing to music, this article is for you! Here, we will explain to you about all the good applications in the market in this regard and their comparison.
1. TikTok
TikTok is the most used application for the purpose of short video making. It took over the world after it was released as millions and millions of people logged on to it. It was the most regularly used application for this purpose the past two years and it does not look like it can be dethroned. It may see a fall from power due to chances of it getting banned in many countries throughout the world but for now it is riding on.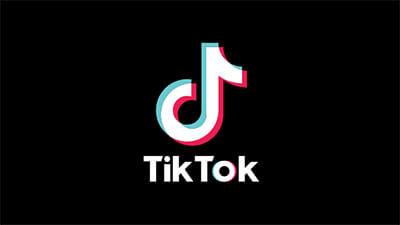 TikTok gives you a minute to record your video. You can use the music that is available in your TikTok application. It has quite a huge library but it also has the option of adding more music from your phone so you can do that too. The app itself is quite well designed as it has two feeds for you to explore, one is where you see the posts of the users that you are following, and the other is where their AI reads the pattern the type of videos you watch and shows you the videos that are "For You".
Their overall display and the text options are quite good as you can add text at specific timings of the video and with different illustrations. Top TikTok users usually monetize their accounts so advertisements are run between their videos. Recently TikTok announced a huge fund of $200 million to pay its top users so you can expect to see a change in their monetization policy soon.
Feature Highlights
Lets you upload your videos directly.
TikTok lets you make duets with other users.
It has a superior built-in video editor.
TikTok has the option to make a slideshow video.
Check more about TikTok: How to Download TikTok Video for Free.
2. Instagram Reels
Instagram reels is a new entrant into this type of application market. It is backed by Facebook owned Instagram and they have already copied another applications idea in the past by introducing the story feature of Snapchat on Instagram and they have raked in billions because of this.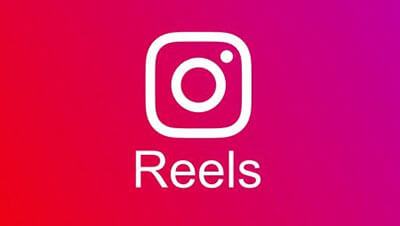 Now they have launched Instagram reels. It is present inside the Instagram application that you have already downloaded. It lets you shoot a no more than 15 second video which might be enough for most of the users. Its interface is quite good if you want a whole screen view as all the comments and likes are squeezed into the bottom of the page, so you see more of the video. Instagram was probably working on this feature a longtime as they have a huge music collection.
Their text options are not as great as TikTok because they can only add stickers and now proper text boxes at precise moments in the videos. As it is present inside the Instagram application, people can view your reels on your profile in a separate tab. There is only way to monetize the reels as of now as it is commonly done on Instagram, through promotional posts. No other feature like advertisements has been released yet.
Feature Highlights
Superior editing tools such as augmented reality effects and the ability to slow down or speed up the videos.
It can be only used on mobiles.
Instagram reels can be shared on Instagram feed and stories directly.
It has a unique audio attribution feature, which allows user to make their own customized backgrounds and then others can use it too.
Check more about Instagram Reels: 5 Incredible Methods to Download Instagram Reel Videos
3. Triller
Triller made headlines when it attracted a few top TikTok users to leave it and join Triller back in the summers. Triller is in the same categories of apps as TikTok, but it is not much of a copy of TikTok like other apps such as reels. There is no time limit to the videos that you can make on Triller. Their home screen where you watch the videos is a bit too full. You get the viewing tabs on the top of your screen and username of the video creator, comments, tags and the navigation bar all on the bottom of the screen, so the screen seems crowded.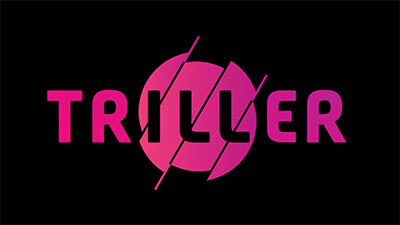 They have a huge playlist of songs, but you can also add new music from your phone. You cannot add text to your videos which is a major negative point for them. If you want to add text you would have to use third party applications and most people do not like using that. For the viewers, there are three different tabs, the following one in which you see the videos of the users that you follow, music and social. You can browse between them as you please with just a tap. Triller has its own monetization feature and its user have certainly some huge amounts of it through their posts.
Feature Highlights
You can collaborate with your friends around the world in a group video.
You can share videos to Instagram and Facebook or save them to your phone.
It has a unique auto editing algorithm.
It has 100+ filters which you can apply.
Check more about Triller: 4 Amazing Ways to Download Triller Video
4. Likee
Likee is an application that is not to be underestimated by anyone as it has around a 150 million users worldwide. It originates for china and that makes it vulnerable to the same threats of getting banned in the US as TikTok. They have already gotten banned in India due to volatile relations with china. Likee lets it users make 15 second videos, this may seem less, but this is the time limit most of the new applications are targeting.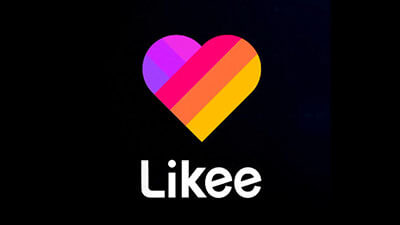 The interface of the application is quite good as it gives you a clearer view of the videos with many options popping in front of you. Their music library is not that vast, but it lets you easily add music from your mobile's music player.
The options to add text to the videos is one of the best features of Likee as it lets you add text boxes at different times in the video. Moreover, there are multiple customizations you can add to the text, so full marks to them there. It has three different tabs for the viewers, following, popular and live. People can browse amongst these three as they please. Their monetization policy is quite visible as the application accepts donations in an in-app currency during live sessions. The users can see the credits of a top content creator so that monetization is quite clear and public in Likee as users know how much the creator is making.
Feature Highlights
It has a wide range of languages installed. It has around 15 local Indian languages and many internationals one too.
It allows you to view nearby videos.
It lets you make hashtag searches.
Allows you to sign up easily using your Google or Facebook credentials.
5. Byte
Byte was released in the starting of 2020 and it is one the applications where many users have been signing up so maybe Byte can be the successor of TikTok and other Chinese applications if their future goes south. It allows you to make 15 second videos, now a common in most of the applications. Their music department really needs to work hard though as they only allow you to add music from their libraries and their libraries are not that vast and the collection is not that good. You can still add any music you want by using third party apps to add the music before you add the video to Byte, but they need to work on it a lot.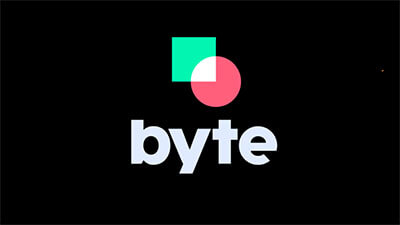 Their visual interface is good enough as it does not have a crowded look; most of the options are in form of tabs which you click to reveal them. Their text adding options are good, but they can be whole lot better, you can add text boxes but you cannot reposition them with time. For the viewing users, you have two different tabs to watch the videos, following and your mix. Their monetization is the thing through which they are hoping they can attract uses. Byte gives 100% of the ad-revenue generated to the users which is quite a tasty option.
Feature Highlights
It has an app launcher inside the app that opens different applications for the purpose of adding images, text, news or quotes.
Has innovative effects that can be added to your videos.
It has a great way of monetization where users get 100% of the profits.
Videos can be shared to Instagram directly or downloaded to your mobile.
Check more about Byte: 3 Helpful Methods to Download Byte Video
6. Clash
Clash is one of the newbies in the market and they are trying to attract users though righting's the monetization wrongs of TikTok. This is a huge task, and it is left to see how good they can do it as they have got only 200k downloads until now. Their home screen is basically a full copy of TikTok with all the options arranged in the same exact manner as TikTok. They provide you the maximum limit of 21 seconds for your video which is a limit set between all other apps.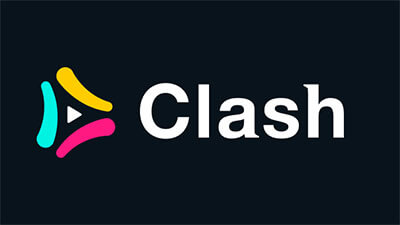 One really alarming feature is that they do not let you add music to your videos at all in the app. You can do it beforehand using third party applications. They also do not let you add text to the videos whatsoever; you only get the option of attaching a couple of hashtags in the description. Their social feeds include a typical following feed and a "now serving" feed. Their monetization is the same as TikTok for now as they allow users to purchase in app currency and then tip top users as they want.
They are also giving the option to the top 200 users to have equity in the company; this may be good for the top 200 but 200 users will not change anything for the application.
Feature Highlights
A user-friendly application that has the same interface as TikTok but is not banned in the US or India.
Is giving great monetization to the top 200 users if you can get there.
It AutoSaves your videos which is a feature missing in top applications.
Gives you a slightly longer video filming period than most applications.
7. DubSmash
DubSmash is known as the original TikTok, it came out before all these other copycat applications and it has seen its days of success to the point where Facebook is thinking of buying this application. Its visual interface is nearly the same as TikTok or you can say that TikTok is the copier here; the only difference is the black bar at the bottom of the page. They allow you to record 10 second music video, you can directly upload a video as long as you want, and you get a minute for recorded videos.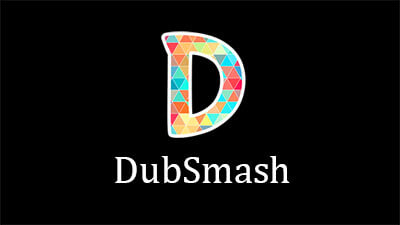 To add the music, you can see their library which has got a lot of music or you can add it to your videos beforehand using other applications. They allow you to add text to their videos and you can edit the text and add backgrounds, but the timing feature is missing in there. You get two tabs to view the videos which are following and for you. There is no monetization policy on DubSmash despite repeated assurances from the creators that they will add one from the past half-decade now.
Feature Highlights
An option to directly upload a video.
No time limit on uploaded videos.
One of the trend setters in the lip-syncing videos applications.
Has a minimum age limit for users, and only the ones above 14 can use it.
Check more about DubSmash: 3 Free Ways to Download DubSmash Videos
8. Zynn
Zynn is an application that has been downloaded over 5 million times on IOS and it even stole the number one spot in the US. Zynn is an application which gives a different interface as compared to the other applications in this category. It allowed its user to add texts and music to their videos and it was made by the company which is a rival of TikTok parent company. It allows it users to make 15 seconds videos, but it supports only one language.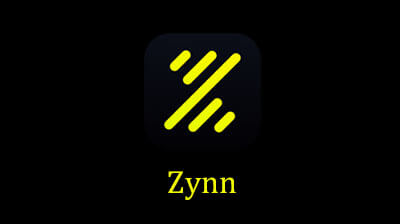 Their monetization policy is the same as most of the applications as users buy an in-app currency using money and then tip their favorite users who can in turn get these tips cashed using PayPal. It was doing well until allegations were made against it for stealing the user's content without permission and even their money.
These allegations were found to be concrete so it was removed from the App store and Google play as a result, you can still download it as a third-party application, but no one can claim responsibility of it now as a safe application and there are plenty of other options that you can explore in the market.
Feature Highlights
Has a massive music library.
Provides many different stickers and text editing options.
Allows you to share your videos directly to Instagram, Facebook and other social media applications.
Gives top-users fair monetization for their work.
Side-by-Side Comparison Between These APPs
| | | | | | | | |
| --- | --- | --- | --- | --- | --- | --- | --- |
| App Name | OS | Max Video Length | Release Date | No. of Users | Rating | Developer | Language |
| TikTok | Android, iOS | 60 Sec | Sep 2016 | 800M | 4.5 | Chinese | 40 |
| Instagram Reels | Android, iOS | 15 Sec | Aug 2020 | 100M | 4.4 | American | 25 |
| Triller | Android, iOS | 16 Sec | July 2015 | 250M | 3.5 | American | 25 |
| Likee | Android, iOS | 15 Sec | July 2017 | 150M (Monthly) | 4.3 | Singaporean | 40 |
| Byte | Android, iOS | 15 Sec | Jan 2020 | 200M | 3.4 | American | 41 |
| Clash | Android, iOS | 21 Sec | Aug 2012 | 100M | 4.2 | Helsinki | 40 |
| DubSmash | Android, iOS | 60 | Nov 2014 | 350M | 4.2 | German | 20 |
| Zynn | Android, iOS | 15 | May 2020 | 2M (Monthly) | 4 | Chinese | 1 |
In Summary
Making lip syncing and music videos is the new trend among the general public and there are many companies who have cashed in on this opportunity to make empires for themselves. We have given you a review of all the good applications, ranging from TikTok to Zynn. It is up to you, which application is the best one for you according to your requirements such as time length of the videos, adding text to the videos, and the type of music that you want to add. So, happy video making people!
(Click to rate this post)
Generally rated 4.5 (215 participated)