If you are using Facebook a lot, you may have encountered this situation many times. Some video clips, including music videos, movies, and videos made by your friends, relations, etc. that you love very much, but you can't play them in your computer due to the video format. In this case, if you thought there is no way to forward, you are wrong.
There are ways to download and convert Facebook videos on your computer. Nevertheless, we are going to introduce five of the best converter Facebook videos to video to easily download Facebook videos on your Windows and Mac OS.
These converters can convert your Facebook videos to different formats, including MP4, MOV, AVI, MKV, FLV, 3GP, etc. Sometimes it is difficult to find the videos with the correct format that matches your OS. Hence, from these converter Facebook videos to videos, you can easily convert to your required format.
1. iTubeGo YouTube Downloader
iTubeGo Youtube Downloader is an all-in-one video downloader and converter. You can instantly download videos and music files from Facebook to your Windows/Mac and watch them without an internet connection. It also supports downloading videos from other sites, including Hulu, YouTube, Vimeo, and more. It has a built-in player that allows you to play and watch videos in the program player directly instead of the browser. iTubeGo Youtube Downloader is not only an HD video downloader but also an excellent video converter that allows you to convert downloaded videos to MP4, MOV, WMV, AVI, FLV, MKV, HEVC MP4 and so on.
How to Convert Facebook Video to Video
Step 1 Download and Install the iTubeGo
If you haven't download the iTubeGo previously, download and install the latest version from here.
Step 2 Find and Copy the Video URL
The next thing is to find the video that you want to convert. For that head to your Facebook account and go to the place where you found the video. To copy the video URL, right-click on the video, and select Show video URL from the popup menu. Once you select it, you'll get the option to select the Copy address link. Click on it, and the video URL will be copied.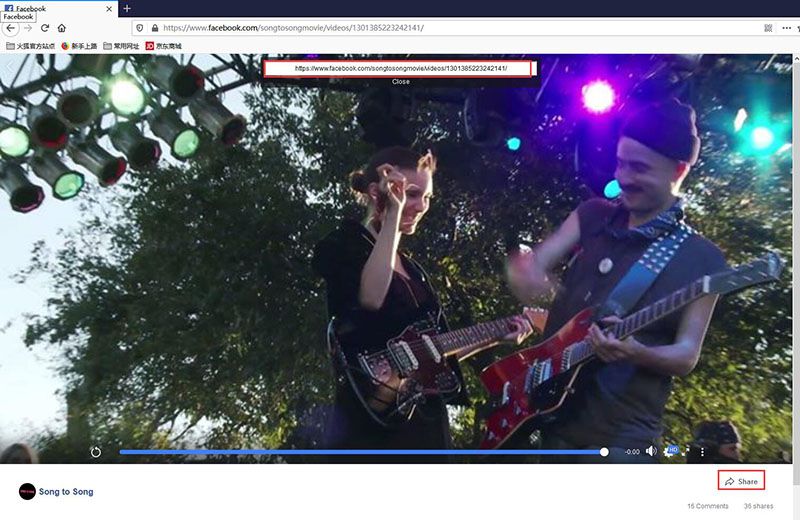 Step 3 Set the Output Format
After copying the URL, open the installed iTubeGo software and select the link at the top right corner Download then convert it to. Then it will show you a list of output formats available at that moment. You can select any format as required. Once it is set, the video will be downloaded in that format.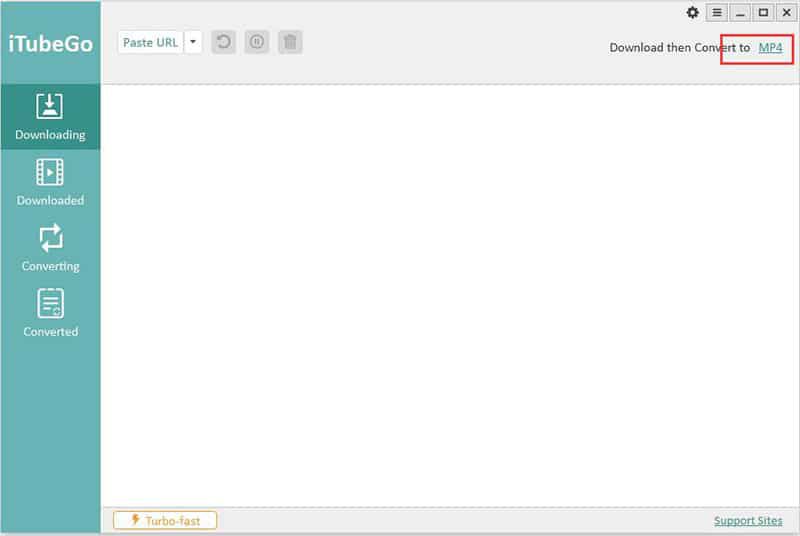 Step 4 Paste the Copied URL
Once it is selected, click on the Paste URL button in the home window. When you click it, iTubeGo smartly identifies the copied URL in your clipboard and start to download it. As a user, you don't have to do anything else to download it. The whole process is handled by iTubeGo automatically.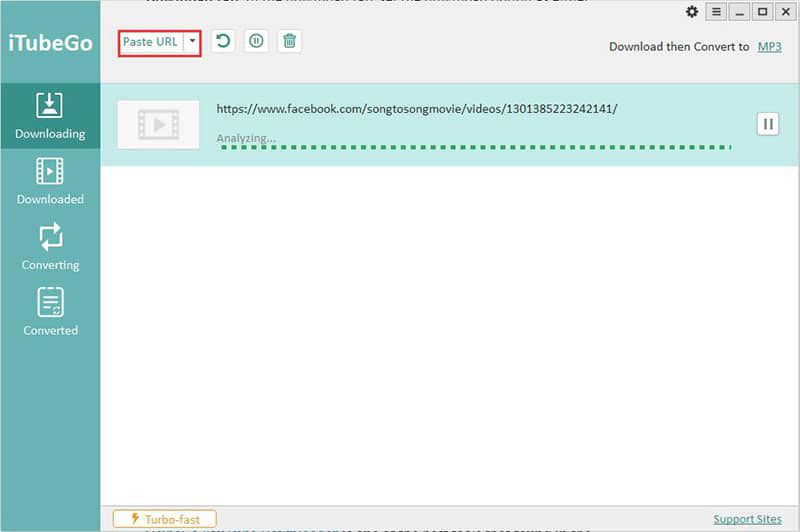 Step 5 Find the Converted Files
Finally, when the download ends, you can find the converted files in your output folder. Open it with your video players and enjoy the videos.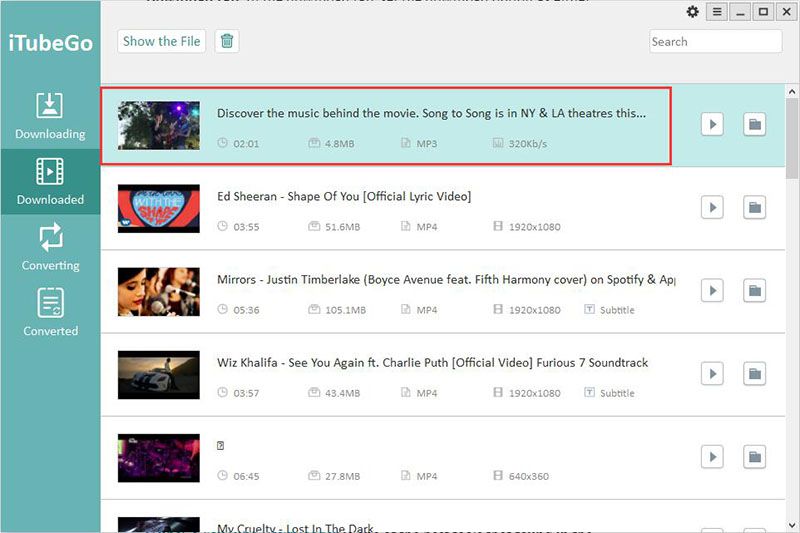 2. Wondershare UniConverter
Wondershare UniConverter is a video and file converter. Still, it is not only that, but it also offers us a great number of opportunities when it comes to transforming the files that we have converted, such as being able to cut them or even reduce their size, so that takes up less space. We receive a fairly clean start menu once we download Uniconverter and run it for the first time. No popups or notifications. The Convert option is directly activated, and it even tells us how to start.
The main benefits of WonderShare UniConverter
Conversions to diverse formats
WonderShare supports both iOS and Android
You can import videos to your video editing applications such as Adobe Premiere Pro, Final Cut Pro, and Windows Movie Maker
Convert videos from your camera, phone, laptop, or YouTube videos in 1080p resolution
Lifetime updates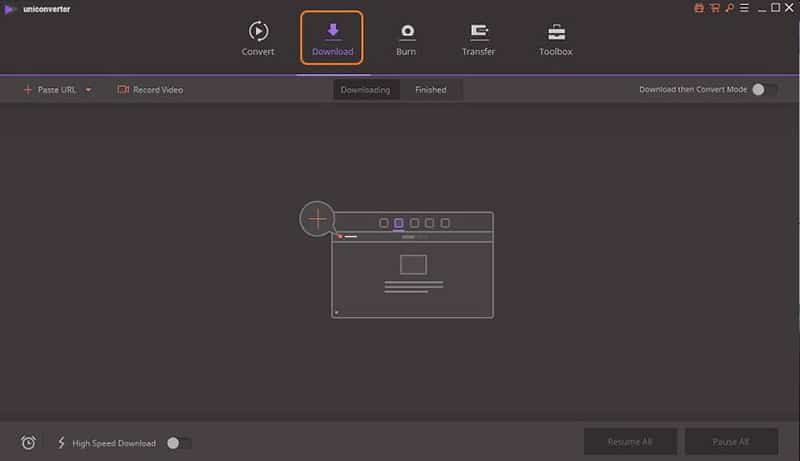 3. KeepVid
Keepvid is entirely free and compatible with many online video services such as YouTube, MegaVideo, Flickr, Dailymotion, Facebook, Google Video, Vimeo, Metacafe, and Photobucket, etc. Through this video downloader app, you can enjoy your favorite movies, music videos, and channels with the official YouTube app. This app also has a built-in browser that can help you log in to Facebook or any kind of video hosting website and download the content you want and convert them to the required format.
The main benefits of KeepVid
Download unlimited videos from over 1000 sites
Easy and faster video downloader and converter
Easy to convert YouTube to MP3
Unlimited video and music downloader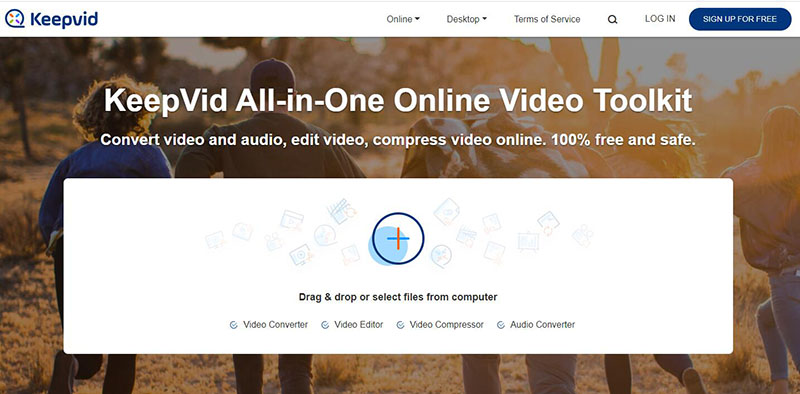 4. FBDOWN.net
FbDown.net or Facebook Video Downloader, as known, is a tool for downloading and converting videos from Facebook. With this feature, you can save videos from the popular social network to watch offline on your PC or mobile phone. Fbdown.net can download only public Facebook videos or those you have access to. The process of downloading the video is straightforward. Hence, you just need to copy the video URL and paste it in the search bar of the FbDown.net. Once it is done, click on the download button to download the video in the desired format.
The main benefits of FbDown.net
Specialized in downloading videos from Facebook
Available for free of charge
Supports multiple output formats for the conversion
Fewer ads compared with the other free converters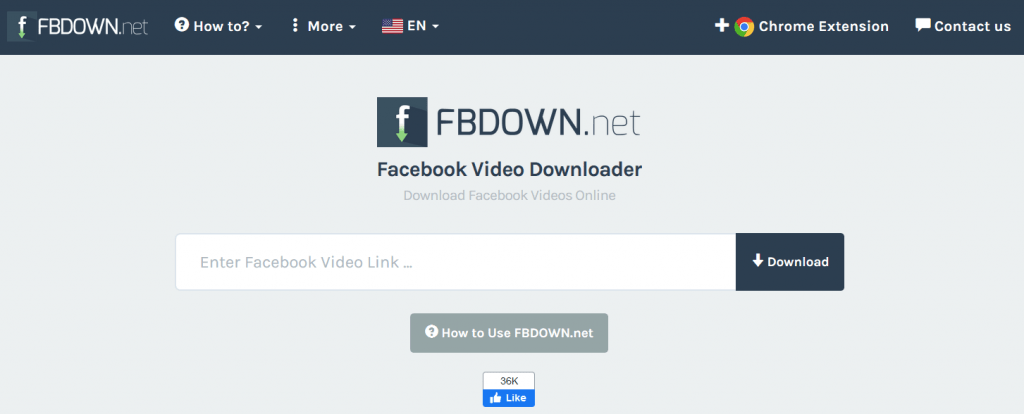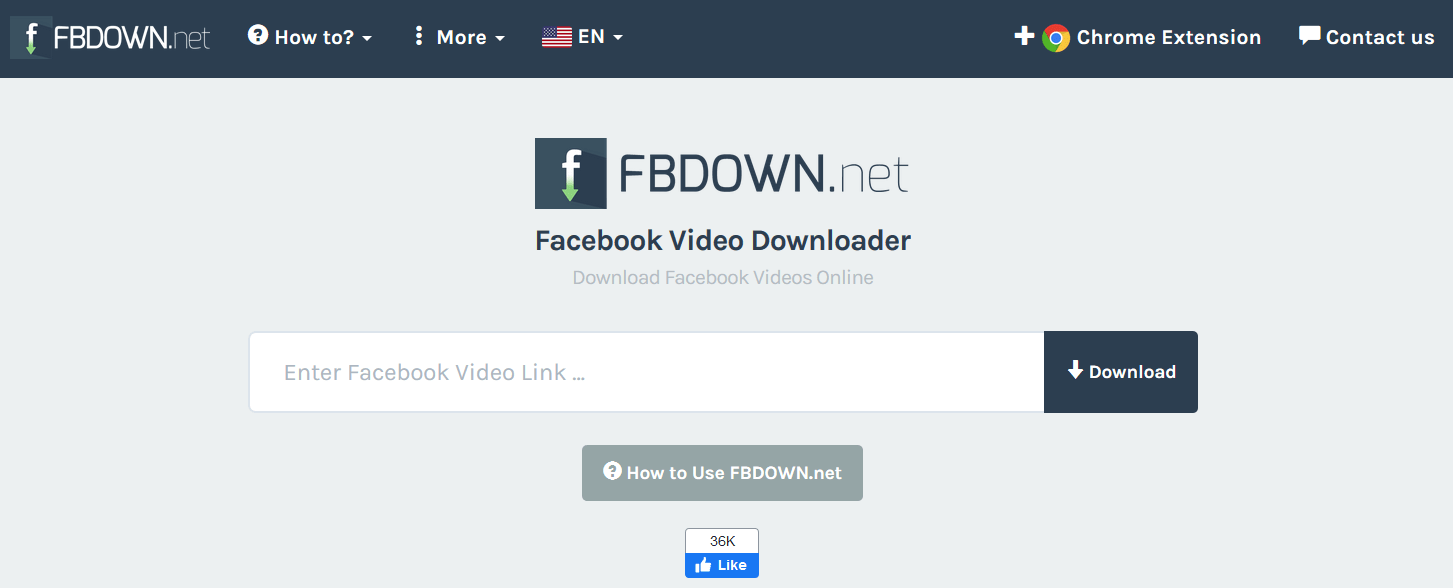 5. SaveAs.CO
SaveAs.CO is an ease-of-use online tool available for Facebook video downloading. This tool can save Facebook videos as MP4 on your devices, such as computers, tablets, and mobile devices (Android Devices, iPhone, iPad, and iPod). With it, you can download Facebook videos online as much as you can. SaveAs is free and has no limit to download and convert videos. Using this tool, you can download the live-streamed videos after the streaming. But from this, it is not possible to download during the streaming.
The main benefits of SaveAs.CO
Has no limit to download Facebook videos
Download Live Facebook videos
Support multiple platforms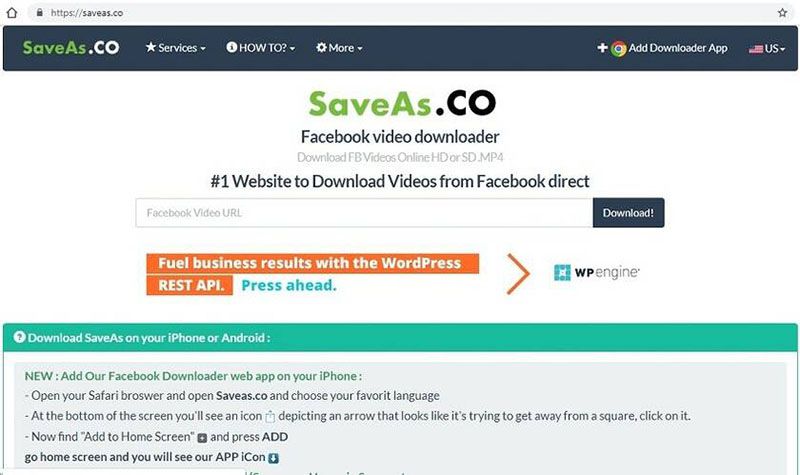 Final Words
Out of all the mentioned converters, iTubeGo YouTube Downloader is the recommended tool for both downloading and conversions. Since this, Facebook video to video converter is trusted by millions of users; you don't need to hesitate to use this for your purposes.
(Click to rate this post)
Generally rated 4.5 (215 participated)