How to Download YouTube Videos to MP3
We all love downloading our favorite songs so we can play and listen to them endlessly to our heart's desire. In this article, you will learn iTubeGo, your partner in YouTube to MP3 downloader. With a few clicks here and there, your favorite videos will be converted in a few seconds and your favorite videos will be saved in your computer.
How to Download YouTube Videos to MP3 File
iTubeGo is your perfect YouTube Video downloader. Not only is it convenient, but it is also fast, reliable, and user-friendly. Here are the key features of iTubeGo:
Supports 1000+ sites. It supports as many as 1000+ websites such as YouTube, Twitter, Instagram, Vimeo, and the list continues! If you have your favorite website where you listen to your favorite music, audiobooks, or even a simple sound effect, iTubeGo is your solution!
Convert video to audio format. If you have your favorite videos that you wish to convert into audio, iTubeGo offers you the best and high quality converted MP3 output. iTubeGo also has the capacity of preserving the original quality of the video converted.
YouTube Playlist. iTubeGo allows you to download an entire YouTube playlist in one click. Not only that, but you can also convert these downloaded playlists into a set of MP3 files!
Steps in converting and downloading videos to MP3:
Step 1: Download and install the iTubeGo. It is very easy to download and install iTubeGo video converter on your computer. After that open this converter software and next.
Step 2: Choose your video that you would want to download and convert to MP3. This is very easy since there are tons of videos available on more than 1000+ websites. If you are fond of tuning in to your favorite songs in SoundCloud or Youtube, you can download and convert them to MP3 formats for free!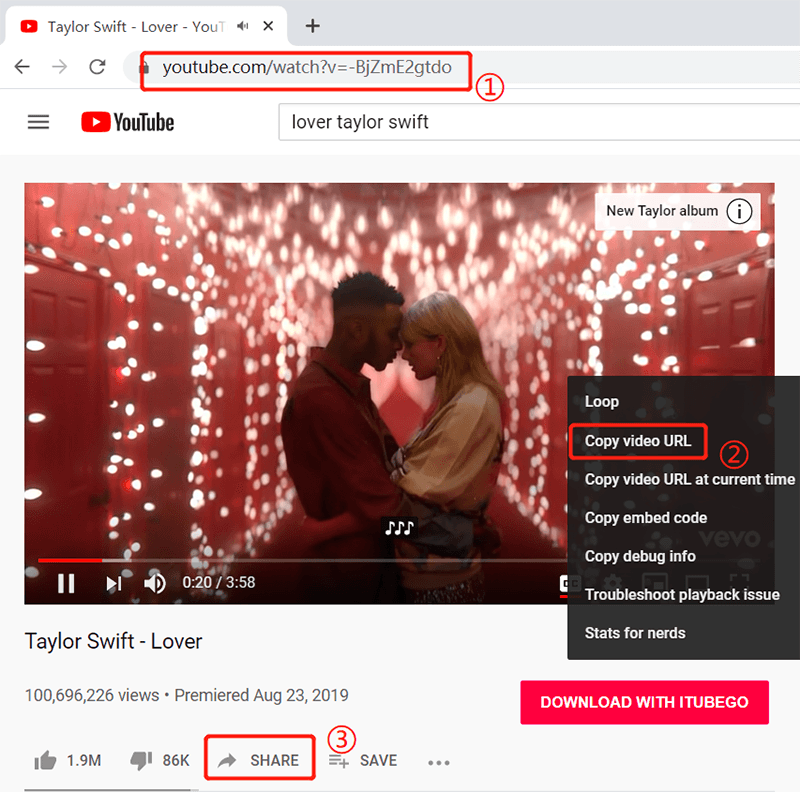 Step 3: Copy and paste the link of your favorite video or audio file to the iTubeGo link bar. Remember to keep these links as they are your key to downloading and converting your desired video and audio files. Once you have the link, just paste it on "paste URL" command as seen in the picture below: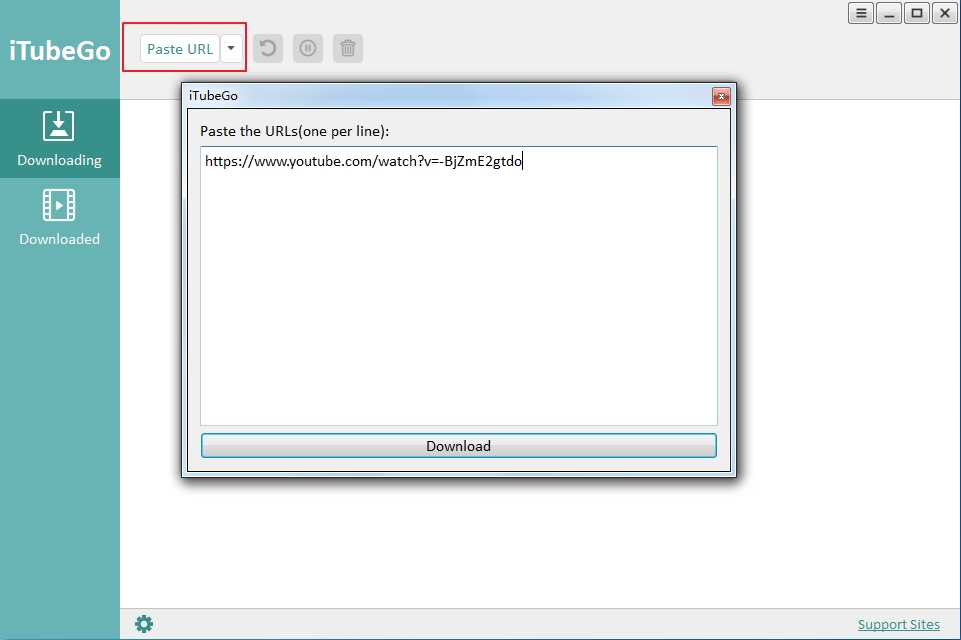 Step 4: Wait for a few seconds as your video is being downloaded and converted into an MP3 format. This only takes a few seconds, depending on the sped of your internet.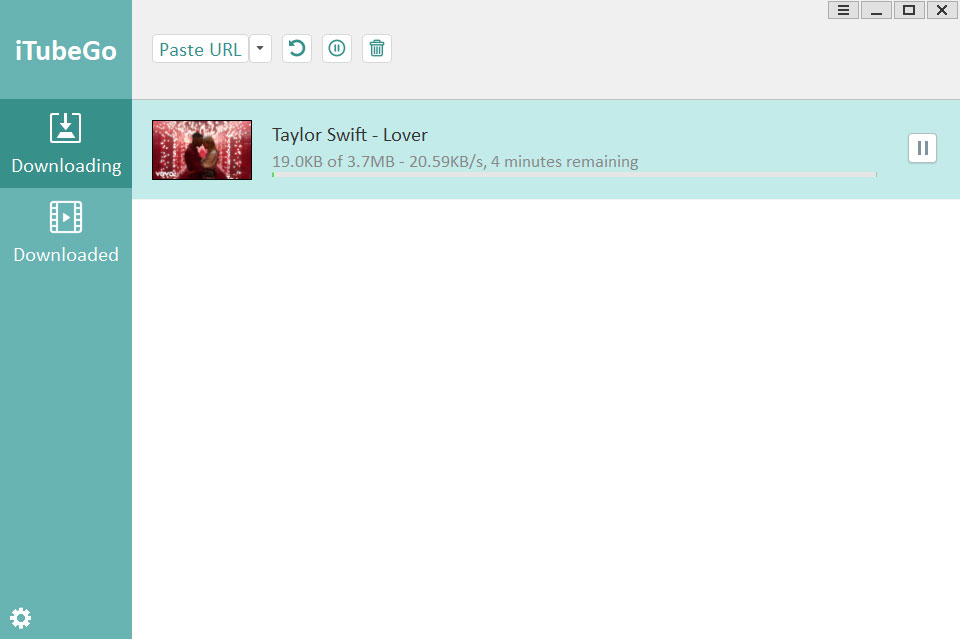 Step 5: Enjoy your audios! From the file manager, you may now enjoy listening to your favorite songs. You have the freedom to arrange them according to how you like it. Enjoy listening to your MP3 files!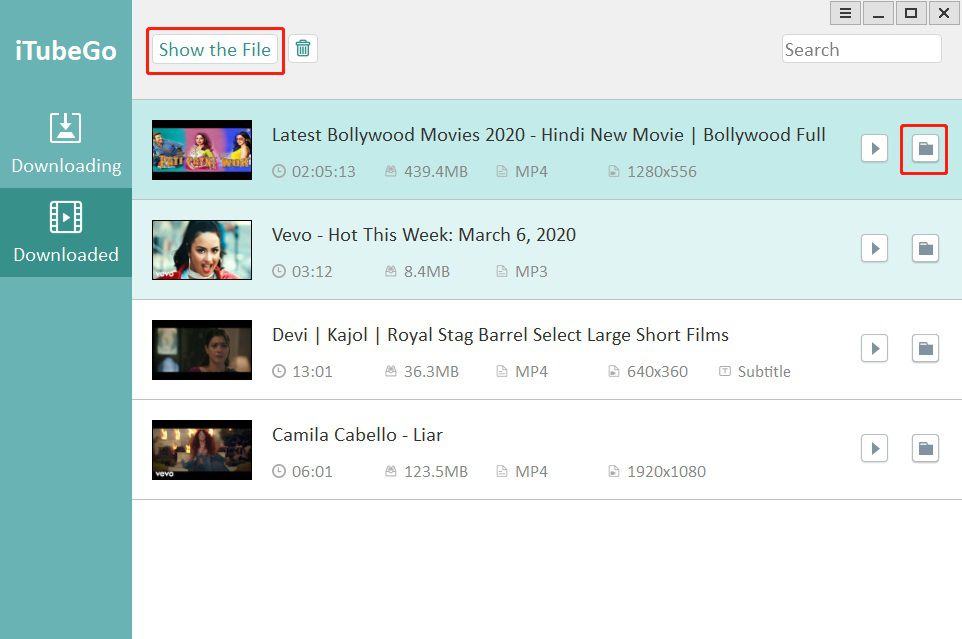 Streaming to your favorite songs and videos online is a hassle. We cannot be online all the time and it's a waste of internet connection and data if we keep listening to your favorite audios via the internet.
iTubeGo is your solution to all those problems! You can download, convert, and listen to your favorite songs, sound effects, musical backgrounds, and others all the time! Not only is it free, but it also offers you great convenience, comfort, and user-friendly navigation. With iTubeGo video downloader, your audio files are just in a few clicks of your computers!