When you have a YouTube video that you want to download to MP3, you will do what most people do; try to find an online tool that you can use to convert the video to your preferred format. We can guarantee that not only will you find a lot of tools to choose from for this purpose, some will even be useful.
But to save you a lot of time spent trying and discarding the many that may not be very useful, we've taken the time to test some of the tools you are likely to come across.
Top List of YouTube tO MP3 Downloaders
Software
Online Service
Online Service VS Software
Software
Online Service
Pros:
1. Some tools support to download single video, channels, playlists from YouTube to MP3.
2. Faster speed to download media files.
3. More choice of output format and quality.
4. Some tools like iTubeGo allow to download batch videos.
5. Securer than online service.
6. Provide useful additional features, including subtitles, lyrics and music tags download.
7. Lifelong update and technical support
1. Totally free.
2. No need to install any software onto your computer.
Cons:
1. Need to install software onto your computer.
2. It's not free.
1. Only allow you to download a single video at a time.
2. Some sites limit the number of downloads.
3. Slower in the download process, especially for long videos.
4. A stable internet connection is required, otherwise you will need to start over the the download if it breaks up.
5. Less choice of output format and quality of the media files.
6. inappropriate ads sometimes.
1. iTubeGo YouTube Downloader
iTubeGo is your perfect YouTube Video downloader. Not only is it convenient, but it is also fast, reliable, and user-friendly. Here are the key features of iTubeGo:
Pros
You can convert links of YouTube videos, playlist, channels, user page into MP 3 easily.
Even though it offers more features that are steadier and richer than most other tools, it also offers the cheapest price of any of its competitors.
The download speeds are the fastest of any tool we've tested and the downloaded video retains its quality.
Installation is very fast and very easy.
You can download videos to MP3 from a number of video sharing sites including YouTube, Spotify, Facebook, Instagram, Vimeo, DailyMotion and so many more.
It is constantly updated to ensure it works as it should. All changes made are in response to user feedback
Cons
How-to Steps
Step 1 Download and install the iTubeGo. Choose your video that you would want to download and convert to MP3 and copy its link.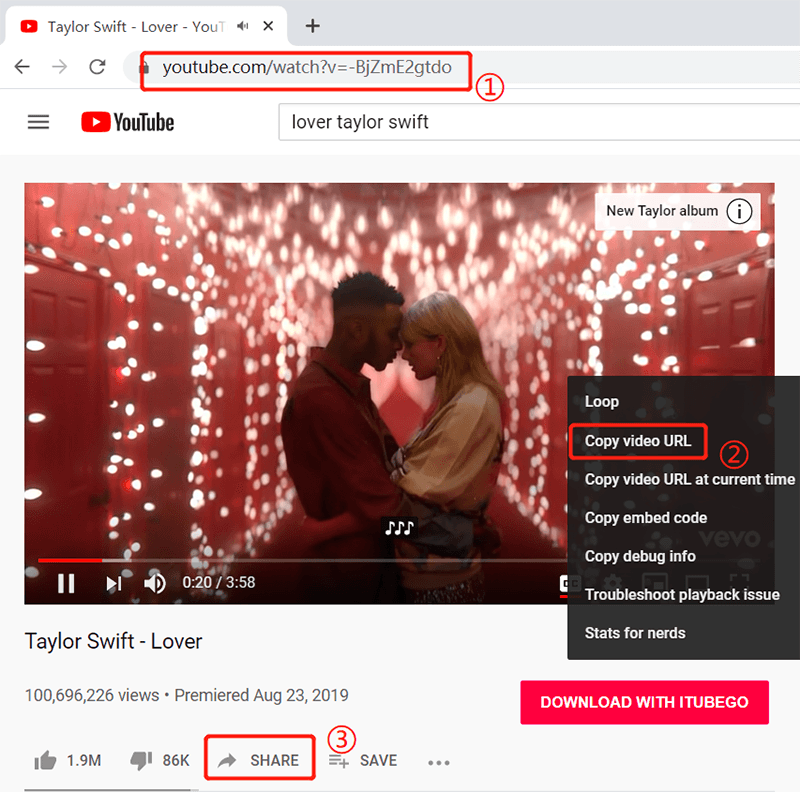 Step 2 Paste the link of the video or audio file by clicking the "paste URL" button as seen in the picture below: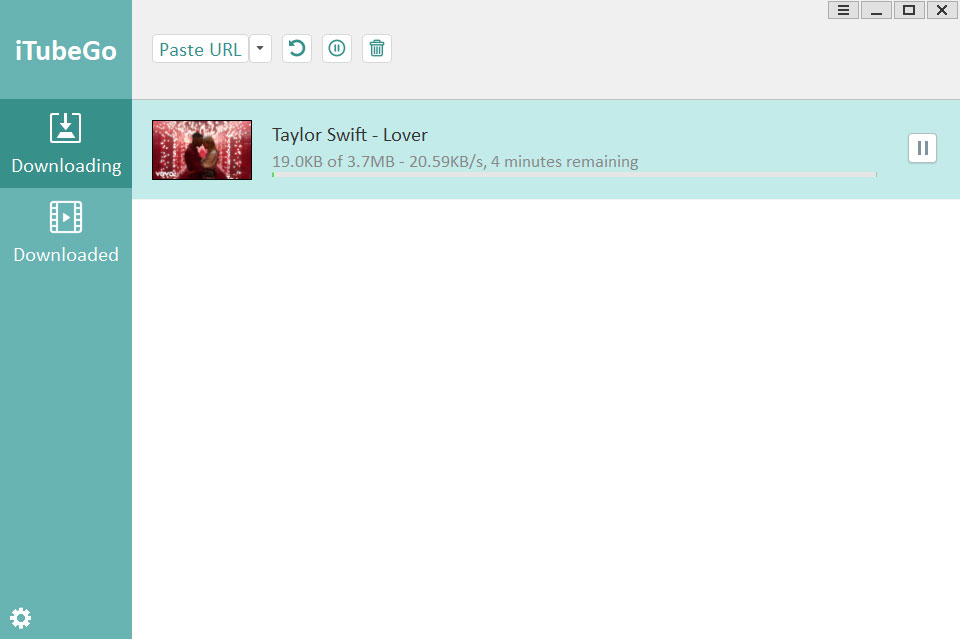 Step 3 Wait for a few seconds as your video is being downloaded and converted into an MP3 format. This only takes a few seconds, depending on the speed of your internet.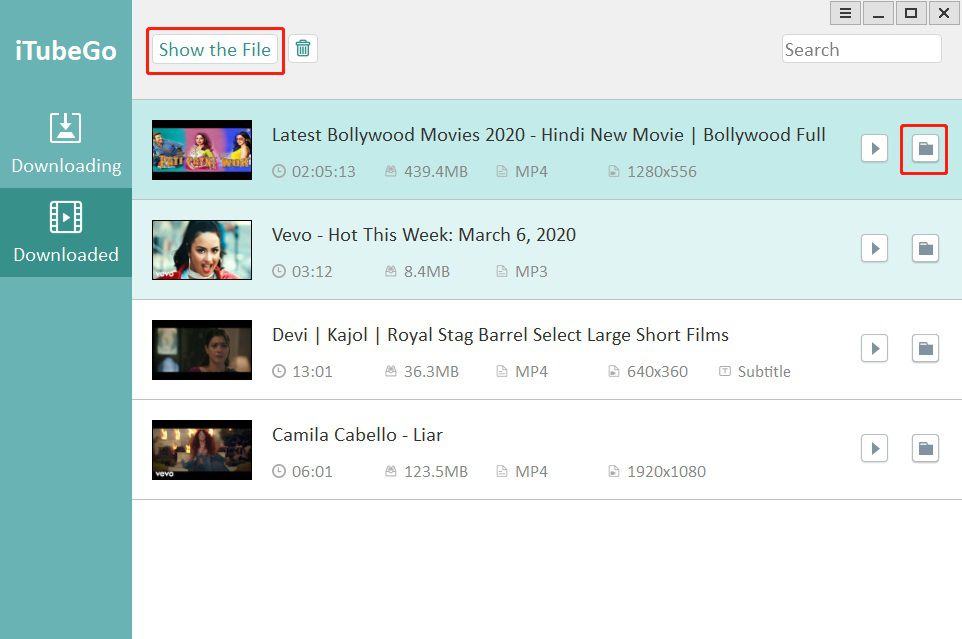 2. 4K Video Downloader
4K Video Downloader is a great tool to download videos from YouTube and converts them to MP3. This tool allows users to easily download individual videos, a whole channel, entire playlists and subtitles from YouTube. It also supports the download of videos from other video sharing sites including TikTok, Facebook, Vimeo and other video sites. The downloaded videos are also in very quality.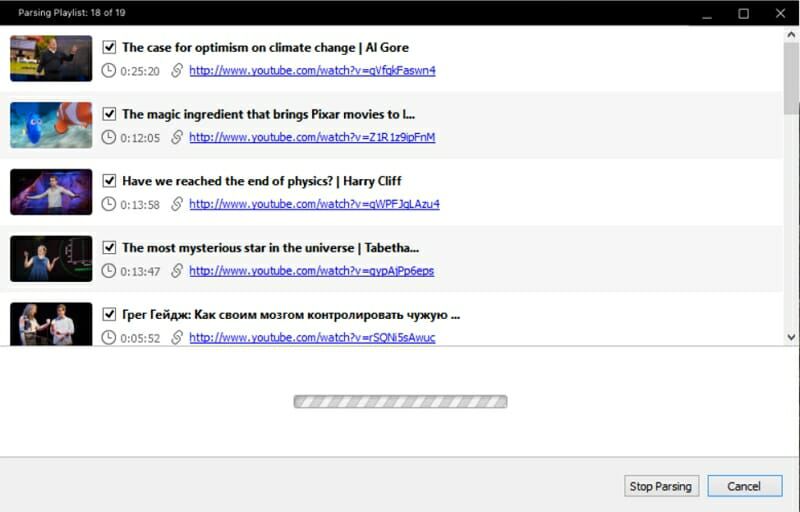 Pros
It can be used to download YouTube videos, playlists, channels and even YouTube videos that have been marked private.
The program is very easy to install and fast
You can download videos from a wide range of other video sharing sites including Vimeo, DailyMotion, Facebook, TikTok and more.
It is capable of downloading 4K and 360 degree videos
It supports Windows, Mac and Linux operating systems
Cons
The updated version can be very expensive
It has limits on the download of playlists
There are times when it failed to analyze the URL we provide even after trying several times
3. ClipGrab
ClipGrab is a great, completely free program that you can also use to convert YouTube videos to MP3. Aside from downloading videos from YouTube, you can also use it to download videos from a variety of other video sharing sites including Vimeo, Facebook and more. It will also very easily convert the downloaded video to MPEG4, MP3 and a variety of other formats in a few simple steps.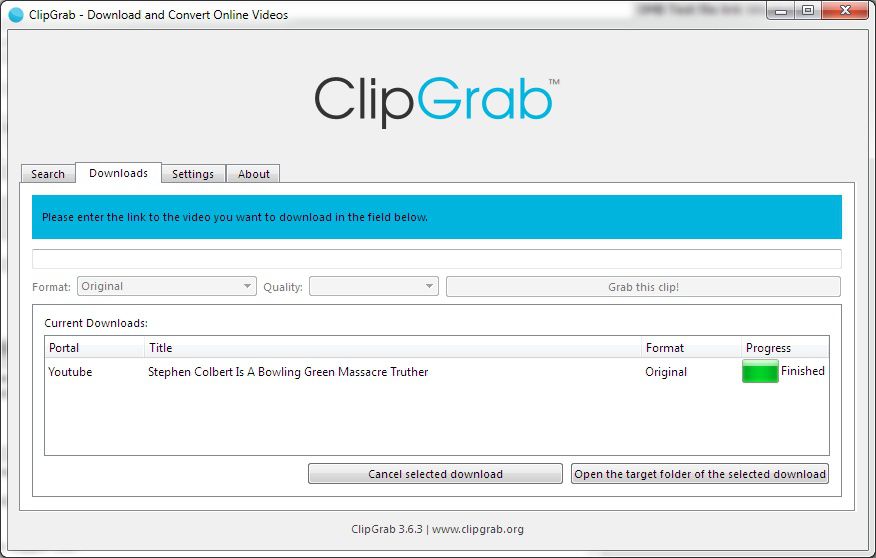 Pros
The program is very easy to install and the installation process is very fast
It is completely free to use
It comes with a built-in search tool to help you find the videos you want to download easily
It supports plenty of video sharing sites
It offers clipboard monitoring
You can use it to search for videos on YouTube
The interface is clear and very easy to use
Cons
It has a limited number of output formats
It only supports the download of videos. You may not be able to use it to download entire playlists.
The quality of the downloaded video is sub-par
The searches we conducted using the built-in search function only yielded 12 results.
4. DVDVideosoft
DVDVideosoft is another great tool to download YouTube videos to your computer in a variety of formats. It fully supports the download of a single video, a whole playlist or even an entire playlists and channels. The downloaded videos can also be converted to a variety of formats including AVI, MP3, and WMV.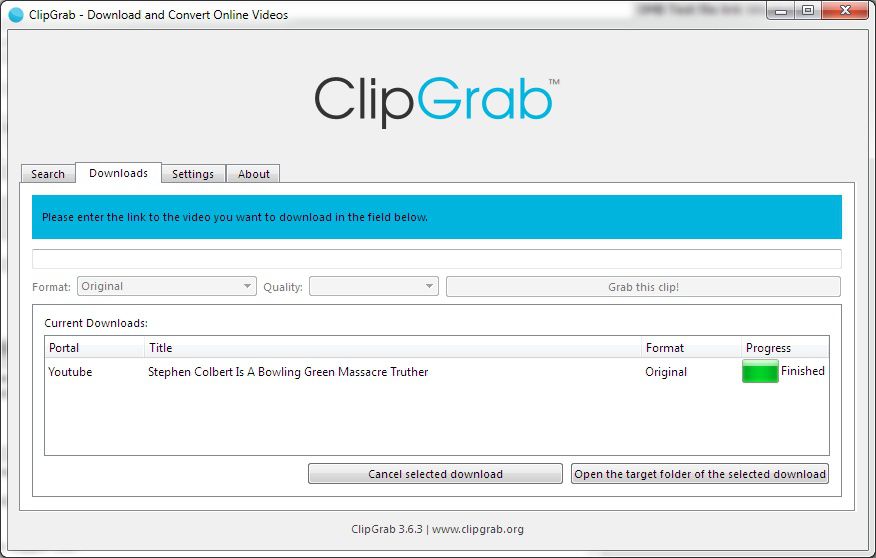 Pros
The installation process for this program is very fast and easy
It supports the download of audio and video as well as complete playlists, channels, show lists and charts from YouTube
There is a wide range of output formats to choose from
It has a simple and very easy to navigate interface
It support batch downloads
Cons
You have to purchase the premium version to get more output formats
It only works with YouTube
Sometimes it may fail to detect the video when you paste in the URL associated with it
The free version limits video downloads to 3 minutes or less
5. Aimersoft iTube HD Video Downloader
This is a HD downloader that you can use to download videos from a variety of video sharing websites including YouTube, Vimeo, Facebook and many others. One of the things we love about this tool is its ability to download videos very fast and in very high quality. You can also download multiple videos at once to both Mac and Windows computers. It also offers Private Mode to protect the downloaded video into a password protected folder.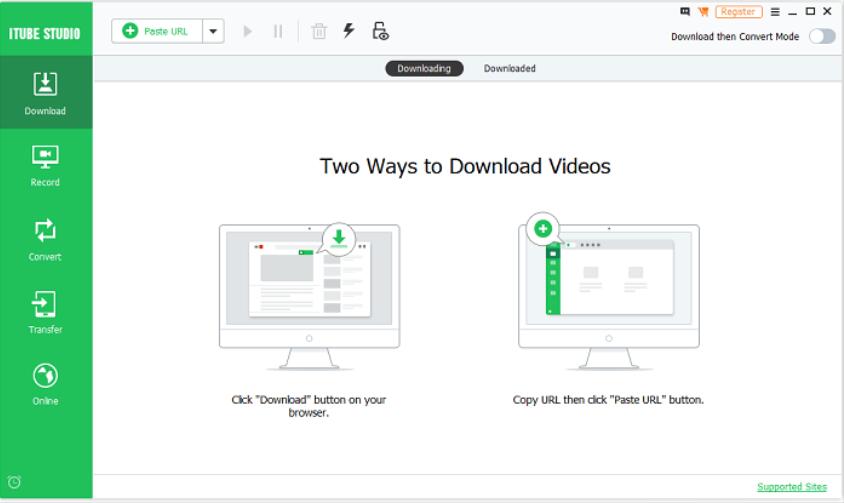 Pros
It offers a wide range of functions including download, record, convert, transfer and a built-in web browser to help you find the videos you want to download
Installation of this program is quick and easy
It supports the download of videos and audio from more than 10,000 video and audio sharing sites
It supports 4k & Full HD Video download
Cons
If it fails to analyze the URL in the first try, it will not resume the download
It failed to analyze some of the URLs we presented it with during our tests
The interface can be a bit difficult to use
This is one of the most effective tools for converting YouTube videos to MP3 online. To begin with, it is so easy to use, it is basically self-explanatory. There are no hoops to jump through; all you have to do is paste the URL of the video you want to convert and select "MP3" as the output format before clicking "Convert". It is worth pointing out that this tool can be used to convert the video to MP4 format as well.
What we found when we tested it using numerous videos is consistency in terms of speed. The download speeds were fast, even for very large videos. The fact that there are no annoying popup ads is a plus for this online YouTube to MP3 converter.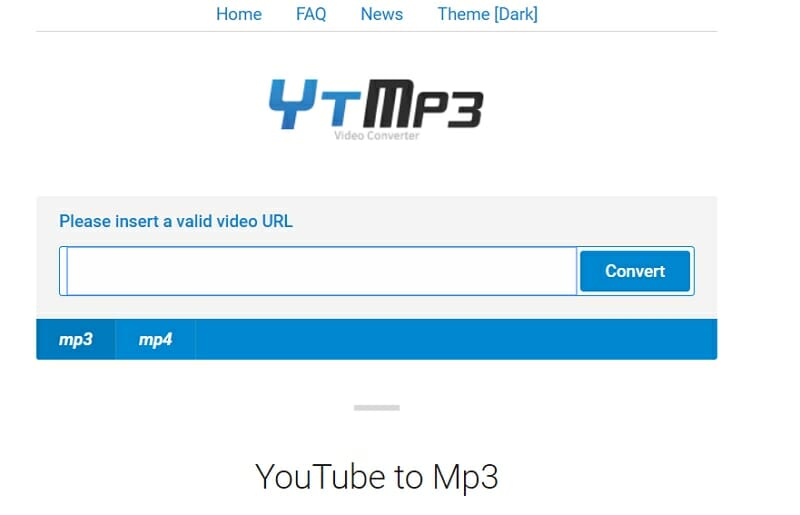 YouTubetoMP3 Converter is another great online tool that you can use to convert any YouTube video to MP3 format. All you have to do is paste the URL of the video in the space provided, before choosing MP3 as the output format for the downloaded video.
One of the most unique features we found useful about this tool is the fact that you and find the YouTube video you want to download using search keywords.
The download speeds on this tool were also above average. And the fact that it allows you to convert the video to numerous other formats other than MP3 is a plus. You will also not have to deal with popup ads as you use this tool.

With this tool, you can very easily enter the URL of the video you want to convert to MP3 and then choose the output format in the dropdown menu to MP3.
But this site failed out tests. To begin with, we were unable to download the video even after changing the video URL numerous times. It took a few tries to finally download the video and all the while, we had to contend with numerous popup ads that appeared as we tried to use the tool.

This online solution will also allow you to very easily paste in the URL of the YouTube video you want to download and then choose MP3 as the output format.
But that is where its advantages end. To begin with, there are very many popup ads that will appear as you try to use the site, consequently slowing down the website and making the process lengthier than it has to be. But perhaps the greatest problem we found with this site is the fact that you will not have many options when it comes to the output quality of the video.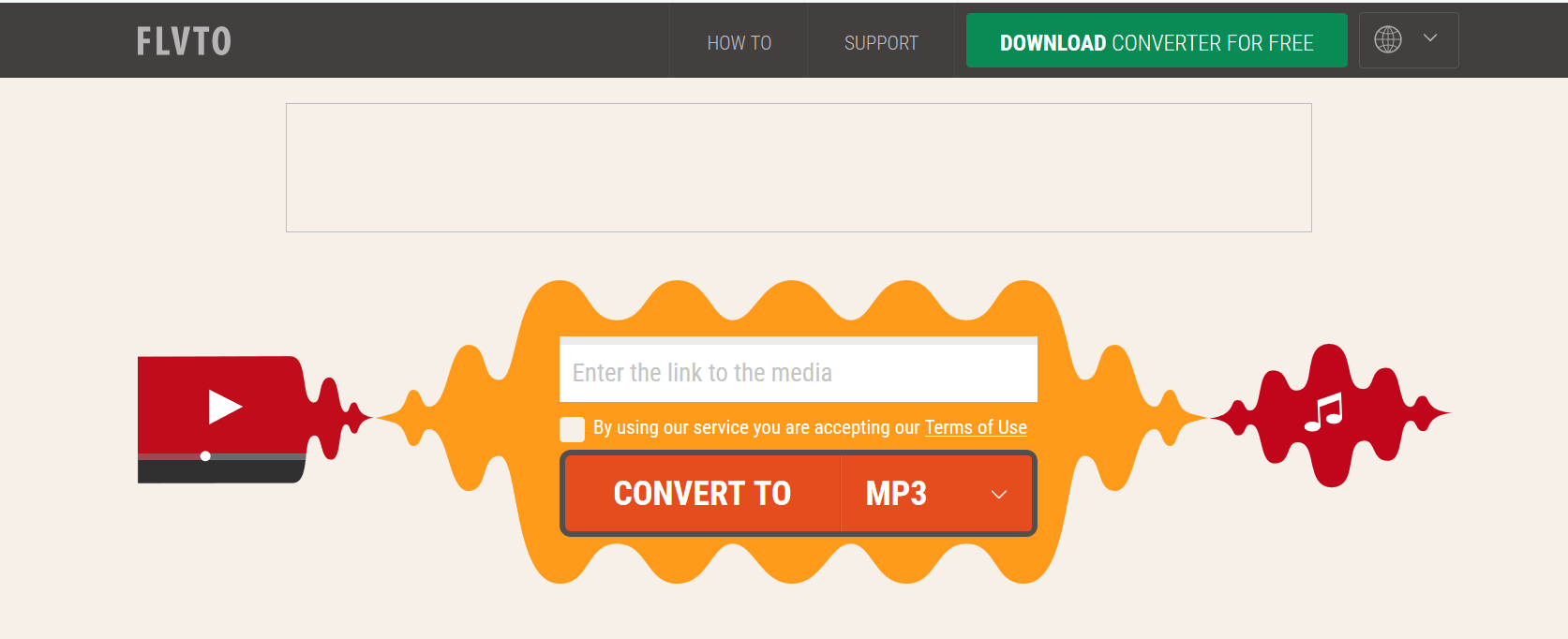 Like all of the tools we've seen above, this one also works much the same way. All you have to do is paste in the URL of the video you want to download and select the output format. The download should begin immediately.
We also subjected this one to vigorous tests, trying to download a variety of different videos to MP3. And while we can't complain about the few, tolerable ads on the site, the resultant audio file was renamed with "y2mate" in the name, a factor that can make it difficult to locate the audio file after download.

(Click to rate this post)
Generally rated 4.5 (215 participated)