You can use online downloaders to download YouTube videos, but when it comes to videos above 2 hours in length, these options are not viable. They download at painfully slow speeds and if you encounter a problem with your internet connectivity during the download, you have to start all over again which is, outright, frustrating. If you want to convert YouTube to MP4 longer than 2 hours videos, we have the best solution for you. It can convert YouTube to MP4 long videos with ease and efficiency.
Best YouTube to mp4 Converter without A 2-hour Length Limit
iTubeGo YouTube Downloader is an amazing piece of software designed to download videos from any website. It supports almost all video hosting sites and offers a lot of cool features which makes downloading videos easy.
Feature Highlights
It allows you to convert YouTube videos to MP4, MP3, MOV, AVI, and various other formats without any restriction or limit.
It has the ability to download videos of any length from more than 10,000 online streaming websites.
It offers all video resolutions, ranging from 240P up to the best video resolution 8K.
It comes with Turbo-fast mode that downloads a 2 hours HD video only few minutes.
It can download multiple videos simultaneously and with a just a single click.
How to Convert YouTube to MP4 Long Videos?
Using iTubeGo YouTube Downloader to save long YouTube videos in MP4 format is very easy and fast. Here's how you can do that
Step 1

Get the Newest Version of iTubeGo Program

iTubeGo is available for Mac and Windows computers and new improvements are made to the software with every passing day. Download the latest version of iTubeGo from the link below and install it on your computer to start downloading videos from YouTube, or any other website.
Step 2

Get the URL of the long YouTube video

Now, open a web browser and navigate to the target video. Copy the URL of the video from the address bar to proceed.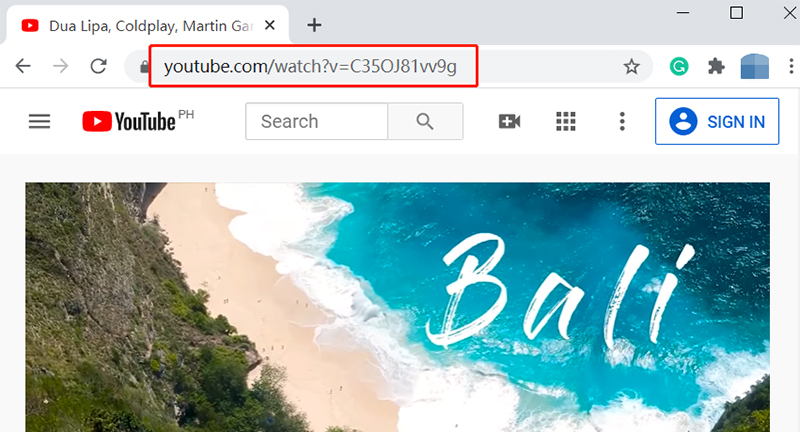 Step 3

Adjust Download Settings

Now, open iTubeGo and Click the "Download then convert to" button in the upper right corner and select the output format as mp4.
Here we recommend that you enable Turbo-fast mode, because it can make downloading long videos more stable and faster. Click the "lightning" button at the lower left corner of the interface, and then select "Turbo-fast".
Step 4

Paste URL of the YouTube Video

Now, click on the "Paste URL" button to enter the copied URL. If you want to download more than one video, then click on the little arrow on the right side of the button and select multiple URLs. After that, the download will start automatically.
Step 5

Locate your Downloaded Files

After the downloading process gets completed, the downloaded files can be found in the "Downloads" section of the software or at the pre-selected destination location on your computer.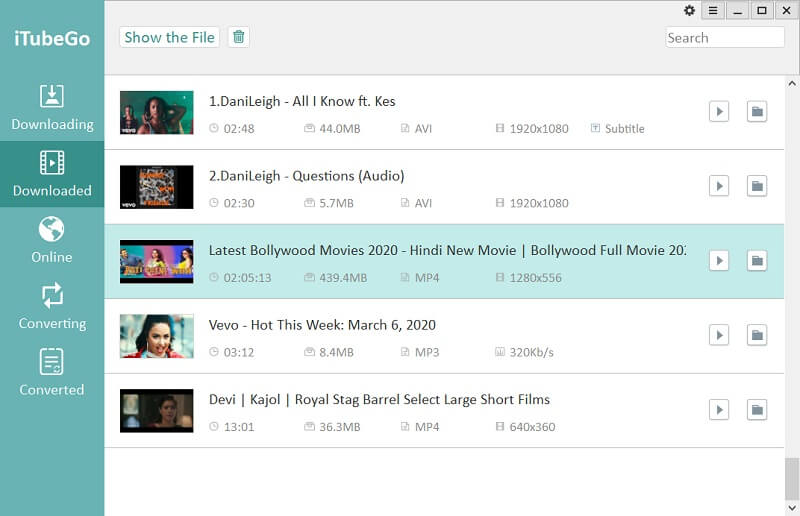 The Bottom Line
Most of the YouTube download solutions are too unstable or too slow to convert long videos. iTubeGo YouTube downloader makes doing this possible by virtue of its fast downloading speed and the turbo-fast function. You can convert videos of any length to mp4, mov, avi or other formats from not only YouTube but also any other website that hosts videos.
Check this link if you want to Download YouTube to MP3 Longer than 2 Hours.
(Click to rate this post)
Generally rated 4.5 (215 participated)