YouTube is a site which is full of videos on anything that you can possibly imagine. Quite often a person comes across a video which he/she wants to store in their phone by converting it into iTunes. For this purpose, you would need a specialized YouTube to iTunes converter. In this article, we will help you come across the best converter from YouTube to iTunes and how you can download and use it with ease.
Best YouTube to ITunes Converter: iTubeGo
iTubeGo YouTube Downloader is currently the best YouTube downloading software. It has many compelling features, which is essential for those who often have to download videos from YouTube. It enables you to download audio, video, playlists and channels all at once. With its powerful converter function, you can convert YouTube videos into more than 20 video and audio output formats. Another major advantage is that downloading high-quality videos will not take you a lot of time, iTubeGo is 10 times faster than other software.
How to Convert YouTube to iTunes on Mac/Windows
After downloading and installing iTubeGo YouTube downloader, we will quickly run you through how you can use this software to convert YouTube to iTunes.
Step 1 Go to YouTube and when you have the video that you want to download opened on your browser, copy its URL from the browser address bar.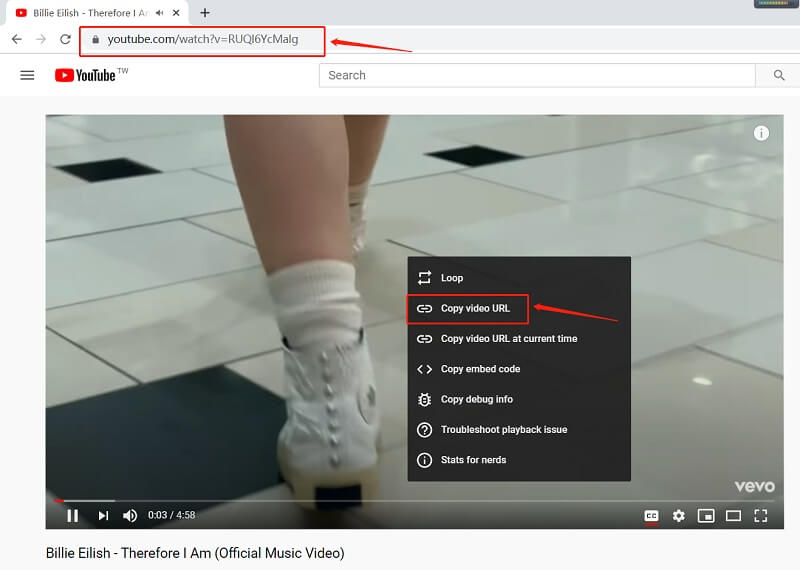 Step 2 Open the Preferences section of iTubeGo YouTube Downloader and set the Download format as Audio and your desired bitrate in the Quality option. As you're intended to convert YouTube to iTunes, you can adjust the required output format in the "Download then Convert to" tab of the program. For faster downloading, you can also activate turbo fast download so you can get your downloaded files in a lesser amount of time.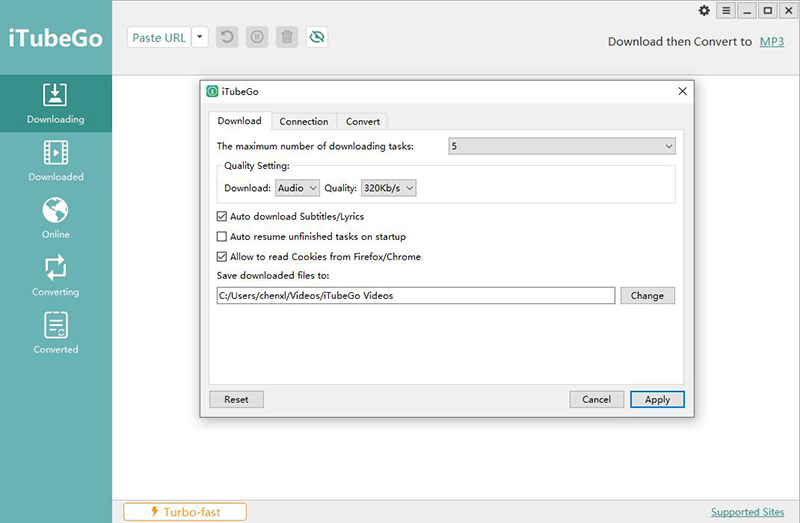 Step 3 Once you have gone over all the options, paste the URL of the video by clicking the "Paste URL" button, and then, it will be downloaded for you. To access the saved file, go to the Downloaded section of the application and you will find your file there.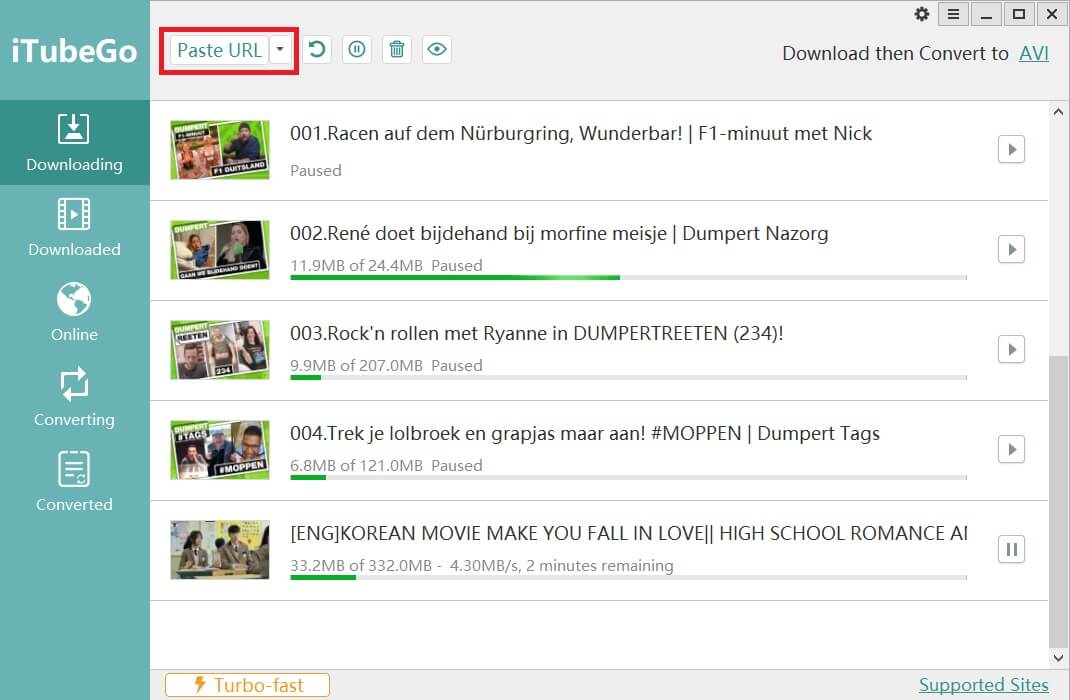 Now that you have downloaded the music file using the iTubeGo converter, it is the time to transfer the downloaded music to iTunes library.
Step 1 Open your iTunes application and click on the file tab and then select add to library option.
Step 2 Then, a window appears on the screen that shows you the data saved in your device. Choose the files which you want shifted to your iTunes library and then tap open.
Step 3 All the files you selected would automatically be added to your iTunes library and you can check it at your ease.
1 Min Video Tutorial
How to Convert YouTube to iTunes Online
If you prefer convert YouTube without any programs, you can do the same thing online. You may not get all the added features that come with iTubeGo but your task will still get done nevertheless.
You can find many such downloading websites on the internet where all you have to do is paste the videos URL and it will download the file for you, you can refer to free online YouTube to MP3 converters here.
Wrapping it up
To give a final overview, we would say that in today's world where people love to listen to music so much on YouTube, where even complete lectures of different subjects can be found on YouTube, downloading and converting YouTube to iTunes files is a repetitive task and iTubeGo is a premium software that can help you a lot in this particular task. So go ahead and download it, It will certainly make your life a little bit easier as it is the best YouTube to iTunes converter available right now.