Top 13 YouTube to Mp3 Converter Review (2020)
YouTube is one of the best online streaming platforms available. You can find a large number of songs in it. In fact, almost all the songs that you love are available on YouTube. However, you would not want to get connected to the internet and enjoy those songs. Instead, you will come across the need to download them as MP3 files and store in your mobile or even play in your vehicle's entertainment system.
YouTube doesn't provide you with the ability to download the streaming files as mp3 files directly into the device. Instead, you will come across the need to use a third-party YouTube to Mp3 converter. Here is a list of 10 such useful and effective YouTube to Mp3 converters that you can find out there.
#Part 1 YouTube to Mp3 Converter Software for PC/Mac
#Part 2 Free YouTube to MP3 Android App
#Part 3 Free Online YouTube to Mp3 Converter

Part 1 – YouTube to MP3 Converter for Windows/Mac
iTubeGo YouTube Downloader is a free trial audio and video download software. Supports various online streaming websites similar to YouTube, such as Dailymotion, Facebook, Instagram, Soundcloud, Bilibili, Niconico, etc. iTubeGo can save web videos or music in Mp4, mp3 format in original quality. iTubeGo's batch download and playlist download feature allows you to download multiple MP3 files with one click, which is the greatest convenience.
Musify is a professional tool for downloading YouTube music in mp3, m4a, wav. Many music albums on YouTube are playlists, and Musify can help you download complete YouTube playlists in one click. Musify can be said to be one of the fastest downloaders in the music downloader. The supported music and video sites are also very comprehensive. Spotify and SoundCloud are the first choices for many music lovers. Musify allows you to have a lot of online music resources.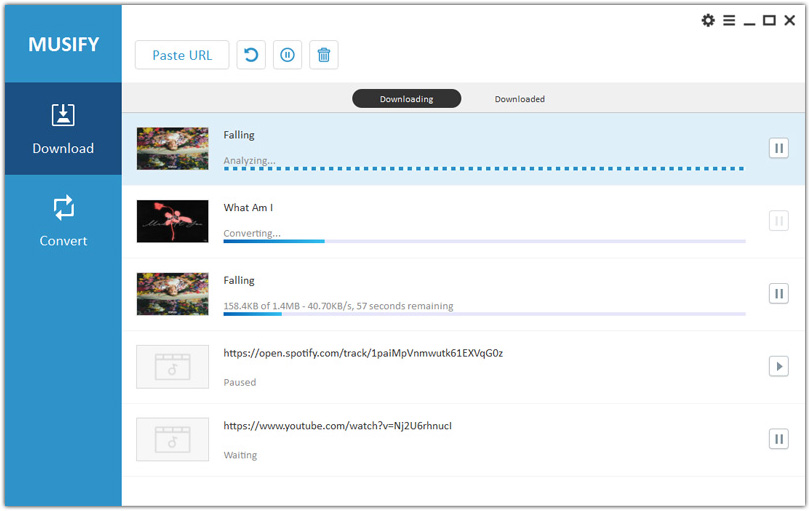 3. TunesKit Audio Capture
TunesKit Audio Capture is not a web-based tool. It is a desktop software, which would capture YouTube tracks that are being played. In fact, TunesKit Audio Capture is more of an audio recording tool. People who are looking for a YouTube to Mp3 converter can take a look at TunesKit Audio Capture as well. It can help you to save the YouTube media content in a variety of audio file formats such as MP3 and WAV.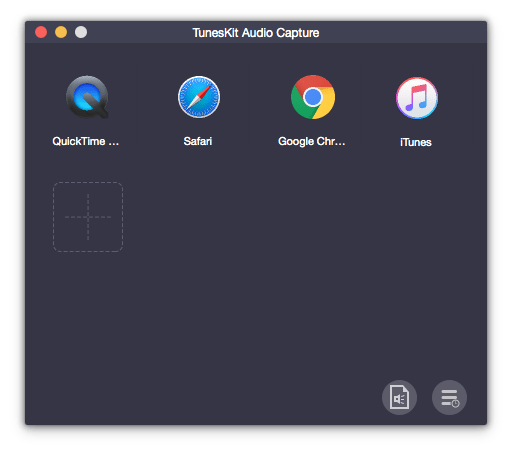 4. Aimersoft iMusic
Aimersoft iMusic is a comprehensive YouTube music downloader and a manager. You will be able to download the tracks and manage them efficiently with the support and assistance that you gain out of Aimersoft iMusic. You will even be able to add the downloaded MP3 files into your iTunes Library with the help of Aimersoft iMusic. Apart from downloading, Aimersoft iMusic can help you to record the YouTube media tracks as well. However, this tool is not available for free.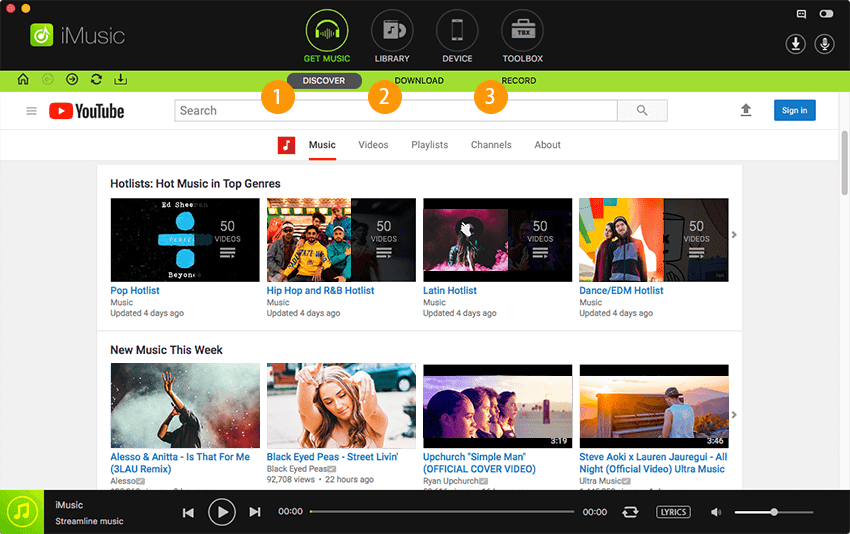 5. Any Video Converter Free
Any Video Converter Free is a free YouTube to MP3 converter, which is available for both Windows as well as Mac users. It comes along with an in-built Mp3 downloader. However, functionality offered by Any Video Converter Free is not just limited to YouTube and you will be able to use this tool and download media content from many other similar media streaming websites found on the internet.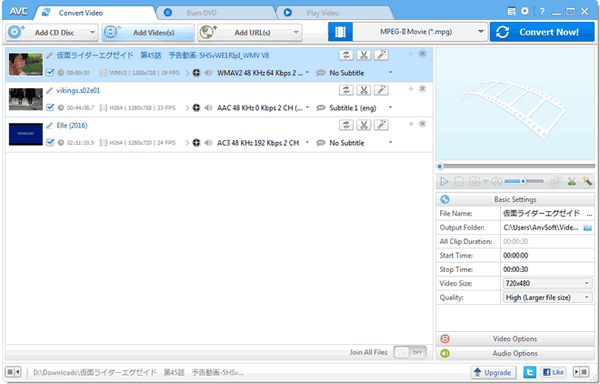 6. Freemake YouTube Downloader
Freemake YouTube Downloader is a dedicated desktop application, which you can use to download music from YouTube. You can download media content without compromising the quality with the help of this tool. In addition to YouTube, Freemake YouTube Downloader can also provide you with the chance to download media content from more than 10,000 other websites for free. After you download music files from Freemake YouTube Downloader, you can directly sync them with Google Drive and Dropbox.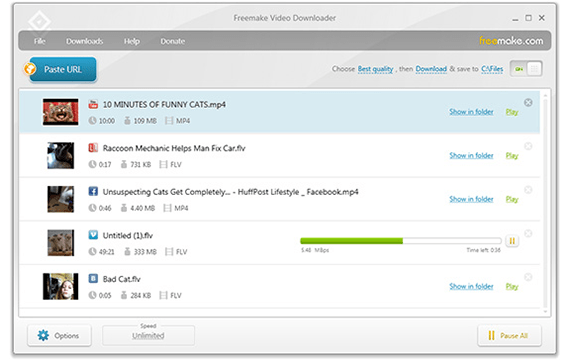 7. ClipGrab
When you take a look at the best YouTube to MP3 converter, you need to consider going for ClipGrab as well. In fact, it is a free tool available for the Mac users to consider. Apart from YouTube, ClipGrab supports other major media streaming platforms such as Daily Motion, and Vimeo as well. It is worthy to get your hands on ClipGrab because it will not cost you anything. In addition to Mp3 file format, ClipGrab will help you to download the files in many other file formats as well.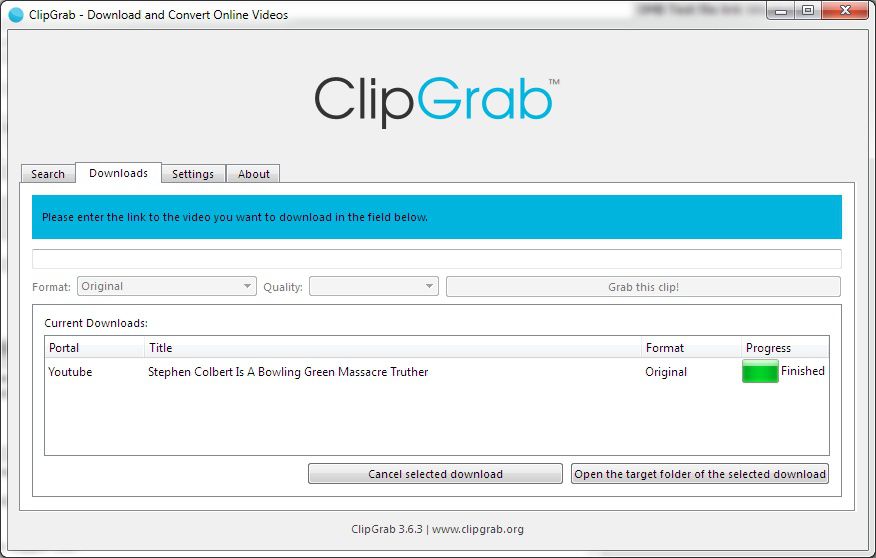 8. MediaHuman YouTube to MP3 Converter
MediaHuman YouTube to MP3 Converter is a dedicated YouTube to Mp3 converter, which is available on Mac. Once you download the MP3 files, you will be able to copy them and play on any device as well. One of the most impressive features about MediaHuman YouTube to MP3 Converter is that it can help you to retain the original sound quality. In addition to that, MediaHuman YouTube to MP3 Converter can also help you to try simultaneous downloads, which can help you save a lot of time.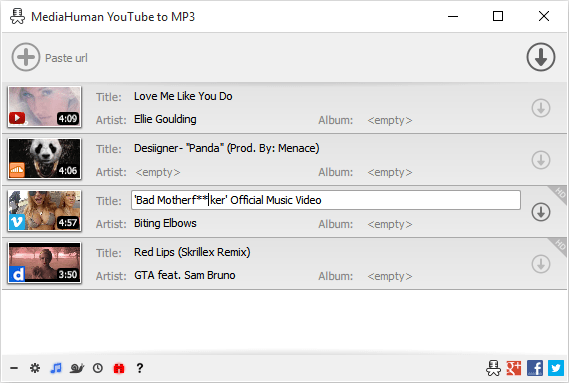 Part 2 – Free YouTube to MP3 Android App:
Downloading mp3 files using an online converter can create some trouble and may affect the overall downloading experience. Instead, there is another way through which you can convert and download mp3 music on your android devices. Yes, we're going to discuss an Android app that will make this possible for you!
iTubeGo for Android:
iTubeGo YouTube Downloader for Android is a unique and powerful app that will not only enable you to convert YouTube videos to mp3 format but also allows you to download YouTube videos in HD, 4k mp4 format. When it comes to mp3 downloading, it let you convert videos up to a bit rate of 320kbps. With its built-in browser, now you don't have to switch the apps in between the downloading process. You can access the websites through the built-in browser of the app and download files directly from it.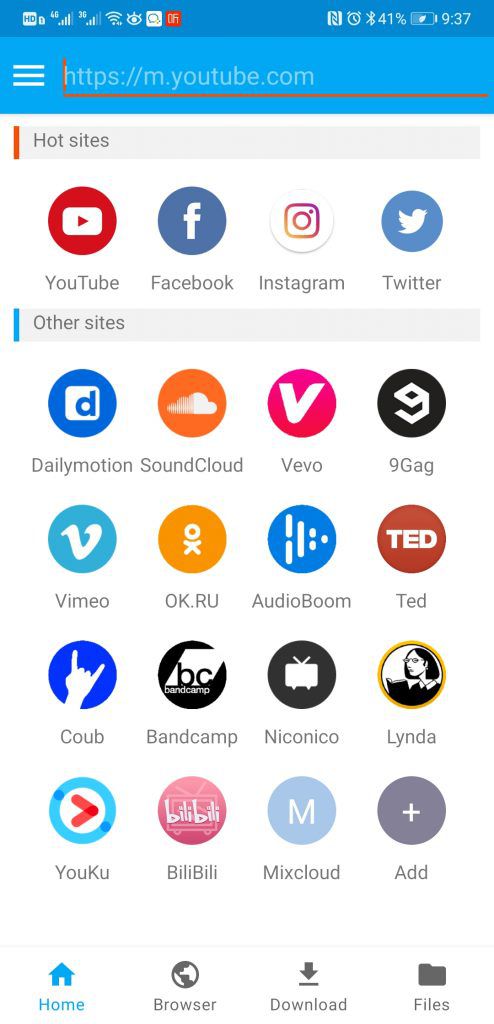 It doesn't affect the original audio quality and allows you to download an unlimited number of mp3 music without any restrictions or limitations. It is a versatile tool through which you can download from more than 1000 online video and music sharing websites like YouTube, Facebook, Twitter, SoundCloud, MixCloud, Vimeo, and all the big names. The best thing about this app is its simple and easy-to-use interface through which you can download files in the required formats effortlessly. What you have to do is to access the website through its built-in browser and directly download the mp3 music after setting the required format and quality.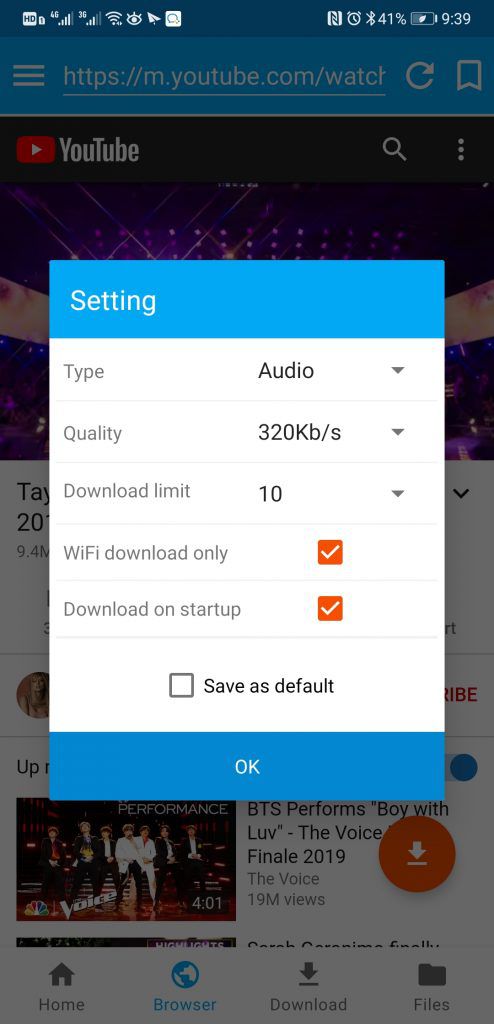 Part 3 – Free Online YouTube to Mp3 Converter:
Ytmp3.co.com is one of the easiest methods available out there for you to download mp3 files of YouTube tracks. It comes with a simple and a user-friendly interface. All you have to do is to copy the URL of the YouTube media file and paste in YTMP3. Then you can hit on download now button. It will immediately start the download and you will be able to save the file to your device. Using YTMP3 is simple as that and any person can go ahead with it.

This is a YouTube converter that can convert YouTube videos to high quality MP3, MP4 format. This is the easiest YouTube conversion tool I have ever seen without any complicated operations. It's completely free and without any ads.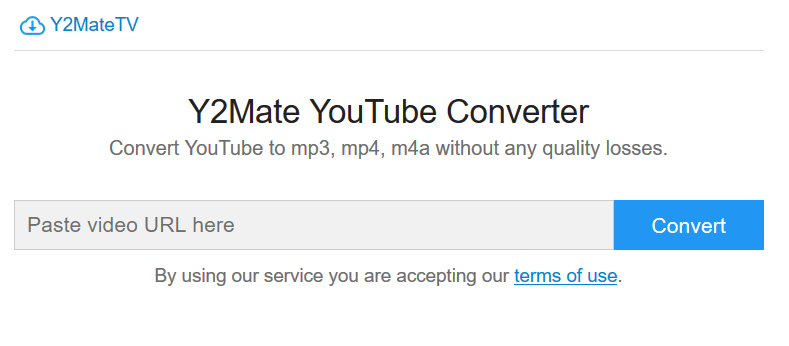 3. FLVTO
FLVTO is a comprehensive YouTube downloader. If you are in the hunt for the best YouTube to MP3 converter, you can take a look at it. It can provide you with the opportunity to download YouTube files as MP3 files for free, without spending any money out of your pocket. On the other hand, it can also deliver a quick and a hassle-free experience to you. Regardless of the device that you use, you can download the MP3 files and move to the next step.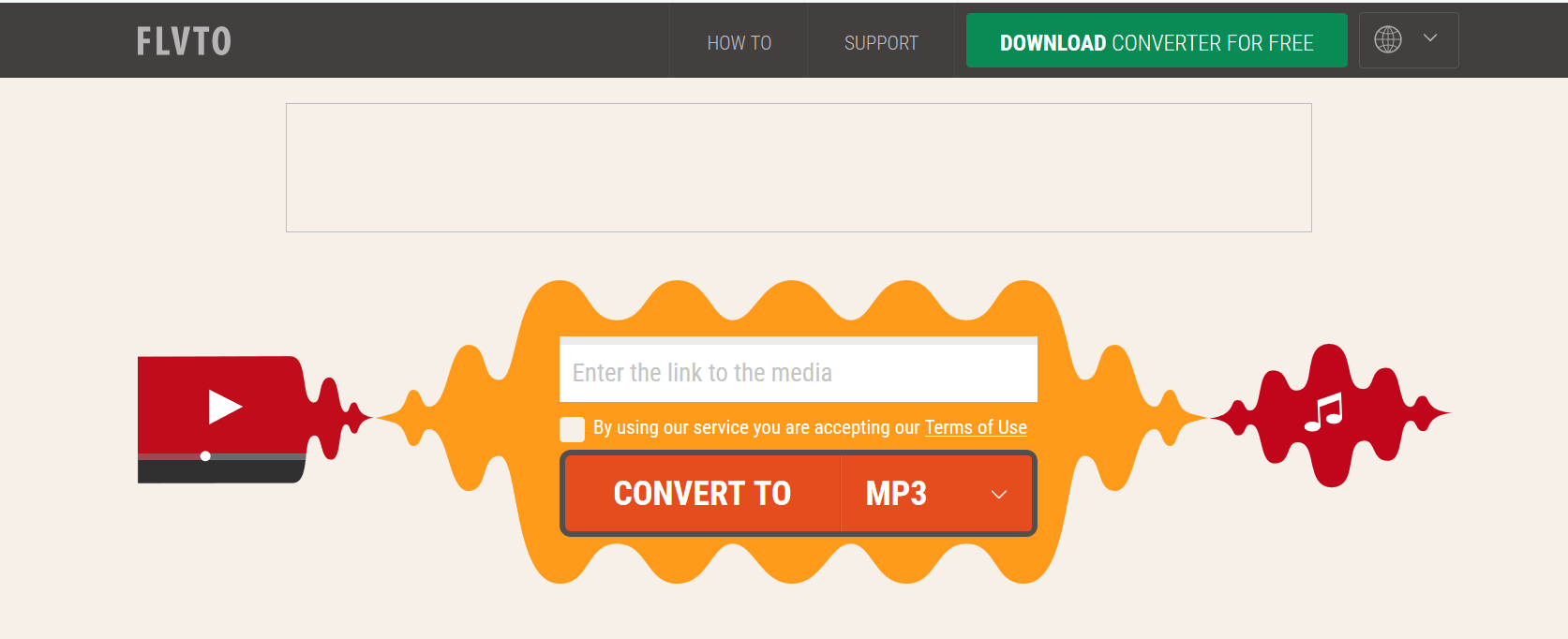 4. YtMp3.cc
YTMP3 is another effective MP3 converter that you can consider. This is a device independent converter as well. In other words, you are provided with the chance to use YTMP3 regardless of the specific device that you use. However, it is important to keep in mind that YTMP3 is only in a position to help you with converting videos that have a duration of up to maximum two hours. If you are looking forward to convert a lengthier video, you need to look for an alternative.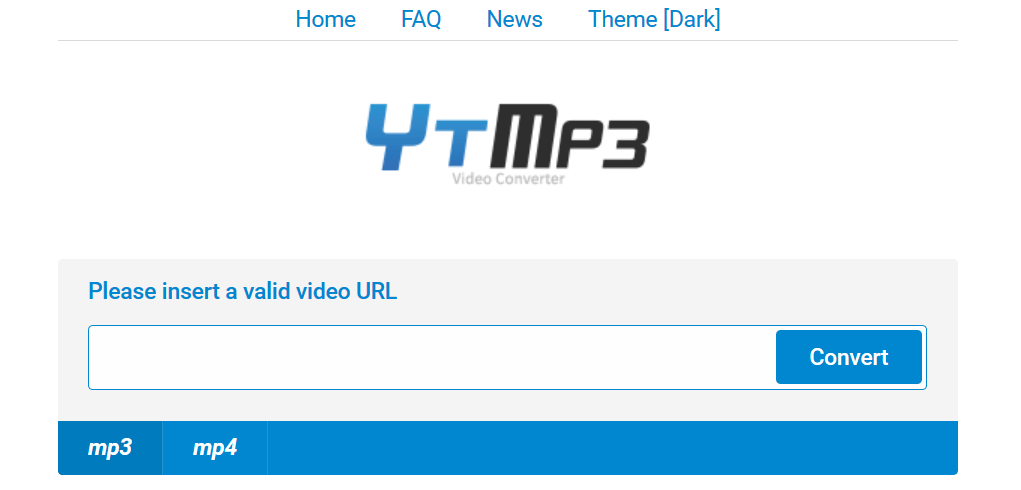 5. Y2Mate
When you go through a YouTube to MP3 converter review, which shares the best products, you will come across Y2Mate as well. It can provide you with the chance to download videos from YouTube to your device faster than ever. In case if you are looking for an efficient tool, which can make the life easy for you, Y2Mate is a great option available out there to consider.

Go ahead and pick the best tool out of these and proceed.