YouTube Live is a tool that allows you to carry out live events and transmit them in real-time to the subscribers of a particular channel of that social network. Same as doing live streaming, you might find an engaging live stream that you want to download and keep for your future reference. But by default, YouTube doesn't allow to download videos from the platform. Today we will show you easy and straightforward ways to download YouTube live stream.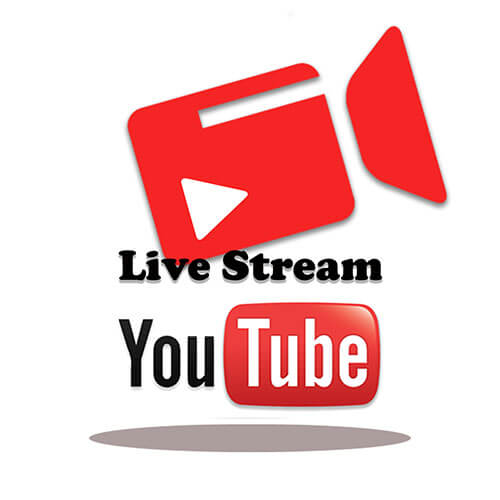 How to Download YouTube Live Stream Using Chrome Add-ons
1. Stream Video Downloader
Stream Video Downloader is a classic of extensions to download videos. Integrated into the upper right corner of Chrome, it allows us to download in different sizes or quality, depending on each page. When the extension detects one or more videos on the page we visit, we will see an indicator with the number of videos detected. Similarly, it indicates the video's resolution and format to choose the most appropriate option in case there is more than one available.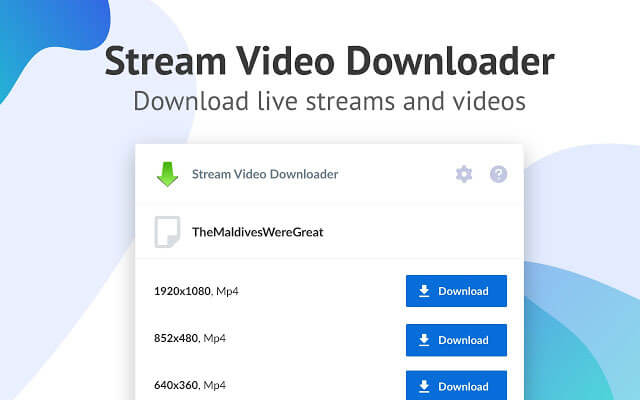 How to Download Live Stream
Downloading steps are straightforward. First, you need to install the browser add-on from the Chrome store.
Once you download and install it, a small icon appears near your browser search bar.
Once you navigate to a live stream or any website with live streams, the add-on will automatically detect it and show the list of videos available for download with the quality.
After that, you can click on the blue color Download button to download your live stream.
Problems: Cannot support youtube website.
2. Stream Recorder – Download HLS as MP4
Stream Recorder is one of the simplest and most comfortable ways that we can download live videos. While it is playing, it will be automatically added to the download queue, and one by one, all the videos that we are watching and that we want to download will be downloaded. If the video is in MP4 format, you can download the live stream using the default screen recording functionality. Typically after download, video data is converted to MP4.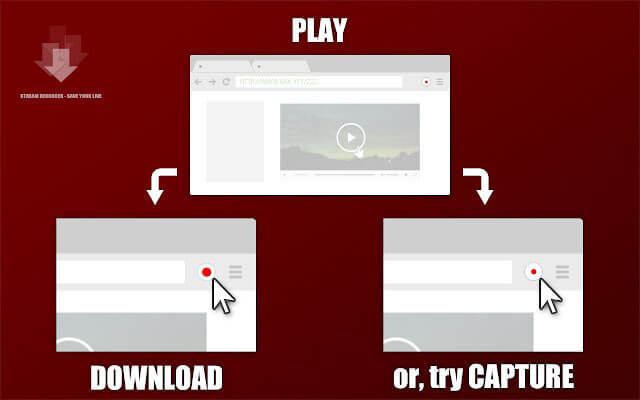 How to Download Live Stream
First, go to Chrome Webstore and download the chrome extension. After installing the chrome extension, you can visit a website that has live streams.
Then you can select and play the live stream until the extension identifies the video.
If the live stream is in MP4 format, you can either download it or record it using the default capture functionality.
Problems: It cannot record entire video in one time in one video.
Best YouTube Stream Downloader – iTubeGo
iTubeGo Youtube Downloader is a popular YouTube stream downloader among all the users who often download videos from YouTube. We can browse the iTubeGo platform itself, so there is no problem finding the video you want to download again and pasting the URL. You can convert video and audio without losing quality. By successfully supporting more than 40 kinds of format options including MP3, MP4 etc., your video will surely be of excellent quality too. On the other hand, iTubeGo is fast and with zero restrictions.
You can download this Youtube Stream Downloader from below link:
Key Features:
Supports more than 10000 streaming sites, including Facebook, YouTube, and Instagram, etc.
Can use to download the entire playlist at once with a single click
Download videos and convert them to any format
10x faster than other YouTube video downloaders
Download subtitles as SRT file in any language
How to Download Past YouTube Live Video
Step 1

Copy the Playlist URL
Now you need to have a stream link to download through the iTubeGo. For that, go to YouTube.com and search for your live video. Once you find it, copy its video URL. To copy the stream URL, you can right-click on the video and select the Copy link address. Then it will be copied to your clipboard.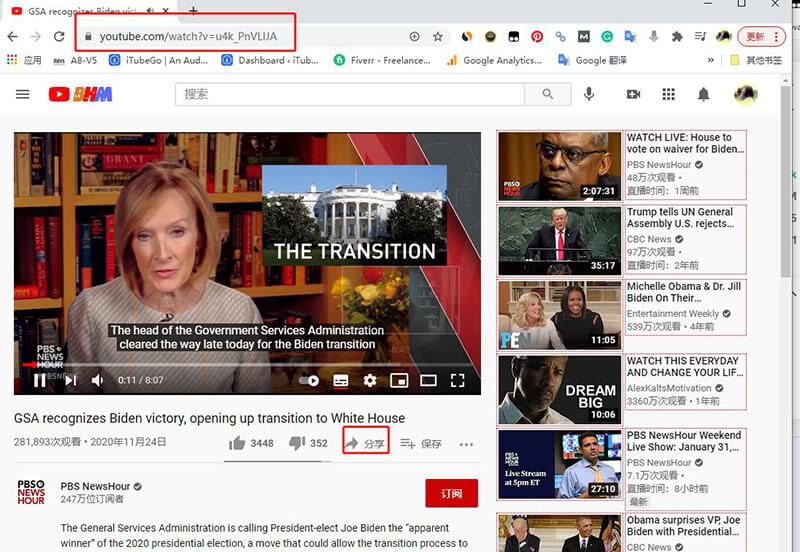 Step 2

Set the Required Format
Next, open the iTubeGo software and click on the setting icon in the home window's top right corner. In the popup window, you need to set the video format and quality. In this case, set the format as MP4 or any as required. If you want to download subtitles and, you can enable it and put the language as needed. After that, click on the Apply button to apply the changes.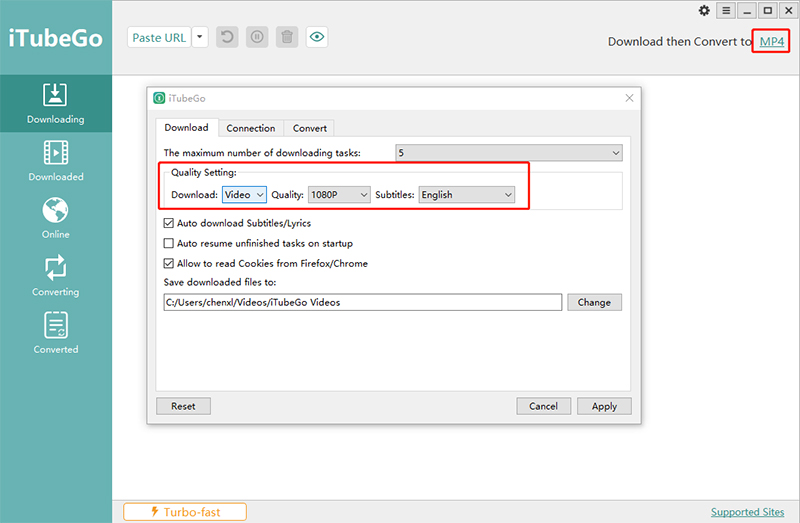 Step 3

Paste the URL
Once the settings are applied, click on the Paste URL button in the home window to download the video. iTubeGo will analyze the live video URL and start to download all the videos in MP4 format.
Step 4

Find the Downloaded Files
After the downloading process completes, you can find all your MP4 videos in the download folder. You can download any number of videos at once without restriction.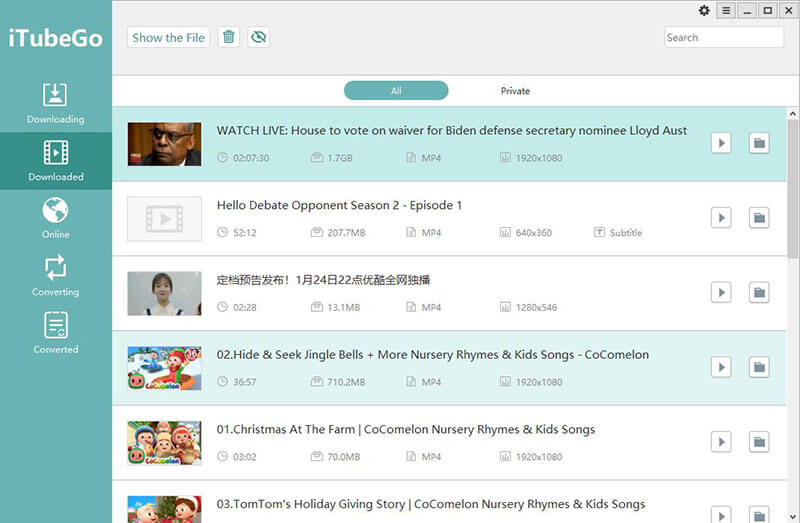 How to Download Past YouTube Live Stream Online
There are many online YouTube live stream downloaders in the market. Out of them, we have a great list of downloaders, which you should check. You don't need any software installation, just your browser and internet connection will help you to download.
Comparison of Desktop and Online Livestream Video Downloaders
| | | |
| --- | --- | --- |
| | Online Version | Desktop Version |
| Quality of downloaded Video/Audio files | | 100% original quality |
| More choice of output format and quality | Only MP3/MP4 | √ |
| Support 4K & 8K | | √ |
| Download batch videos without limitation of numbers | | √ |
| Lifetime update, technical support | | √ |
| Support to resume download process when broken | | √ |
| Annoying Ads | √ | |
| Install the software | | √ |
| Unreliable and unstable, sometimes fails to download | √ | |
Conclusion:
Now downloading YouTube live stream videos is not difficult anymore. You have both the online and desktop downloaders in your hand. As you can see, desktop downloaders like iTubeGo YouTube downloaders bring more benefits than online downloaders. If you are a person who concerns a lot about privacy and performance, iTubeGo is your only solution.
(Click to rate this post)
Generally rated 4.5 (215 participated)