Amazon Music is one of the best and well-known online stores which you can use for purchasing high-quality digital music stuff. This platform makes you offer millions of songs that are derived from thousands of expert-programmed playlists as well as stations. Through Amazon Music, you can listen to all your favorite songs at any time and any location without any disturbance. You can use it on different devices such as a desktop or your mobile phones or even on your tablets.
If you are fond of listening to songs through the Amazon account, then you might be looking for a premium music recorder to download your favorite tracks at the fastest speed. Here we are sharing a complete list of top 5 amazing and best Amazon music downloaders with their pros and cons:
1. Audacity
Audacity is a free digital audio editor. It is popular software used as a recording application for downloading or recording your favorite playlist songs. You can use this downloader for your Windows, OS, macOS or different others Unix operating systems.
Its first version of 0.8 was released in the year 2000. It's open-source software because it features the source code that can be used by anyone. It lets you record the audio life. You can also record the computer playback on any Windows Vista. You can even choose this download Amazon music platform if you want to convert the tapes or the records into any digital recordings or any CD.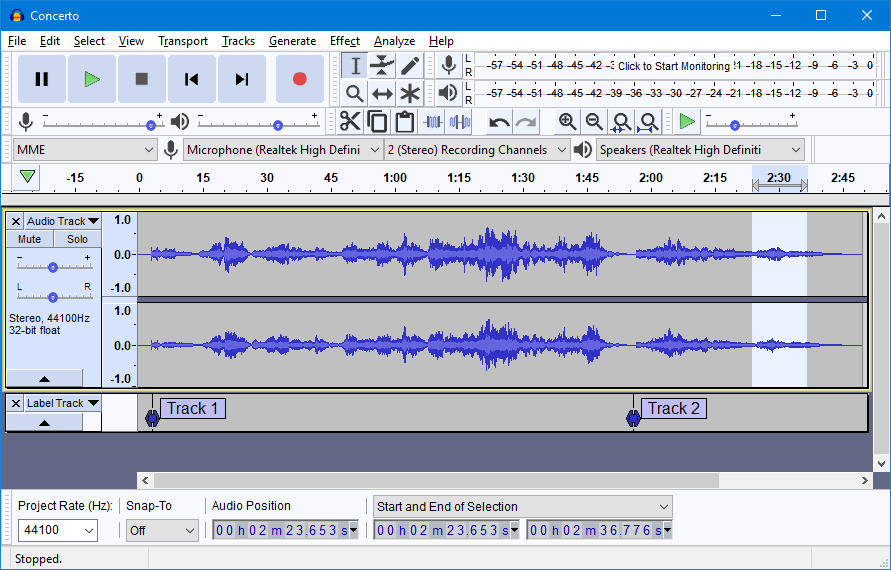 Pros
It lets you record as well as edits the audio free of cost.
It has the multi-tracking recording feature in it.
It has some fantastic effects in it.
It offers plugins to make your audio setting even much more advanced.
It is free.
Cons
You have to download some extra programs if you want to perform some additional editing tools or some output formatting.
2. Apowersoft Streaming Audio Recorder
Apowersoft is another best and leading recommended and Best Amazon Music Downloader. This downloader lets you record the audios on the platforms of Mac or Windows.
It is easy to perform. You will be able to record your favorite song in high quality. You can record the sound from different audio inputs such as a microphone or system sound. It is compatible to work with all devices and music players. It is free to use. If you want to use it smoothly as the first time users, then you need to install the launcher first. Follow the steps mentioned below:
Start with the option "Start Recording", and then you have to choose the option of the audio source.
Now you have control the entire recording of the audio by clicking on the option "Start" and then "Pause" and then choose "Stop" buttons.
To position the recorded files in some output directory, you have to choose "Show in Folder" option.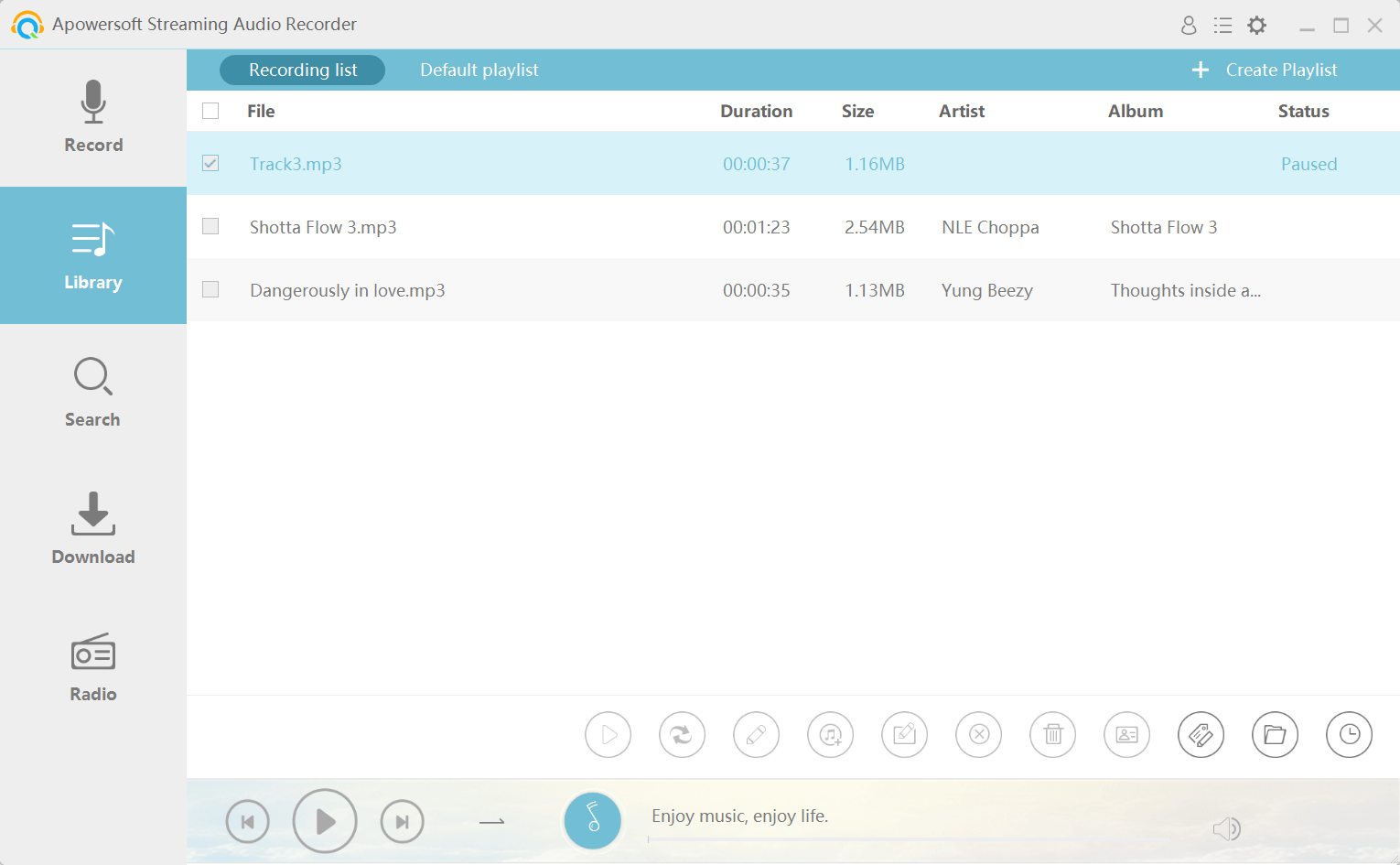 Pros
It amazingly supports the recording and music audio streaming on all devices and platforms.
It allows you to capture the sound straight from the audio chats.
Cons
It can record the audio at the range of 128 kbps.
Output quality of the audio is not so best.
It is a little bit expensive to purchase. It's per year price is $39.95.
3. Wondershare Streaming Audio Recorder
This Wondershare Streaming Audio Recorder will allow you to carry out the streaming and audio downloading from different online platforms for further listening. In this way, you will be able to have your favorite playlist downloaded in quick time.
You can start the recording by just clicking on the "record" option. As you are done with it, the program will automatically start the recording in only one second. It works smoothly and has some fantastic features for the users.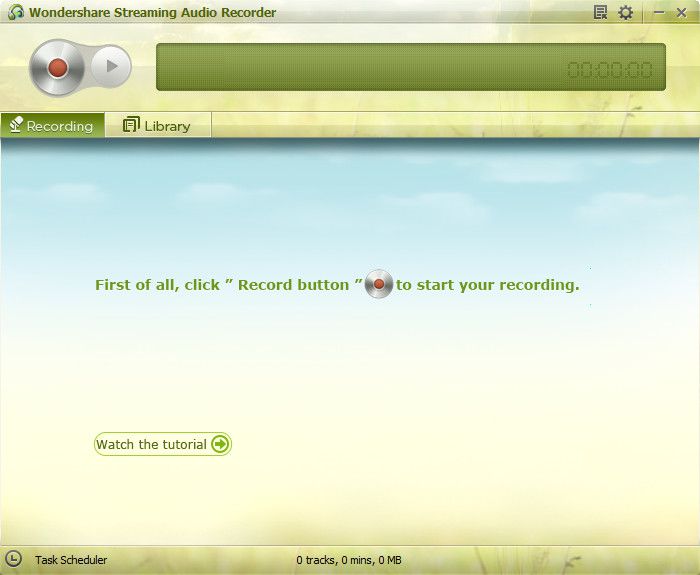 Pros
It has some fantastic ID3 tags such as song name, album name or the artists.
You can create your song list and make it as your ringtone.
Cons
It has some limited access over the output formats.
It might not work with all music devices.
It is a paid software, the lifetime personal license is $19.
4. AudFree Audio Capture
On the next, we have AudFree Audio Capture downloader! This is an incredible and unstoppable audio recorder and downloader that let you record any music or even in-game sound at excellent quality. It is capable enough in recording any sounds or edits it from any source.
You can use it for different platforms such as apple music, VLC, media players, Spotify, and so on. It has some essential functions when it comes to audio editing. It also lets you define the output formats in different variations such as MP3, AAC, or FLAC. You can cut the audio, split it, or even add your favorite music in your video. It brings high-quality music recording and downloading without any buffering in the middle of the downloading.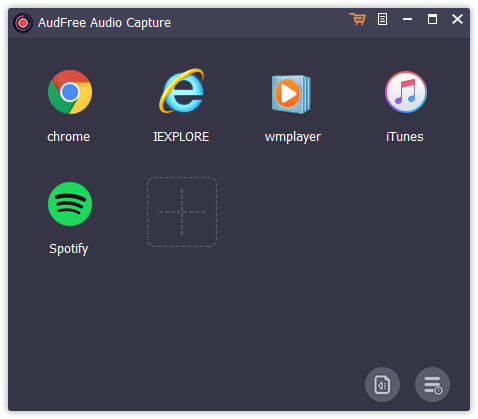 Pros
You can do songs recording from different sources of music streaming.
You can manage the record by editing it with the song name, artist name or album name.
Cons
Sometimes, the recording window disappears without informing you.
It is a paid software, the lifetime personal license is $29.95.
5. TunePat Amazon Music Converter
Last but not the last we have TunePat Amazon Music downloader! This is a professional music downloader and Amazon recorder for the music lovers. It allows you to do unlimited song recording and downloading from your Amazon account platform. It is also compatible to work with the platform of Amazon Prime Music. It can also convert the songs of Amazon in the formats of MP3/AAC/WAV/FLAC by giving high-quality music output.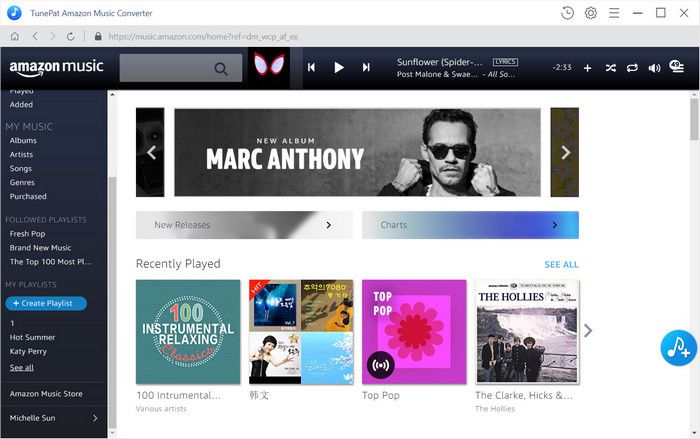 Pros
It can work with both Amazon Music Unlimited as well as Amazon Prime.
It has fastest conversion speed with 100% high-quality sound output.
You don't need to install Amazon music client or any other drivers.
You can select music from different languages.
Cons
If you want the application to run fast, you need a high and latest Google Chrome version.
It is a little bit expensive to purchase. It's per year price is $39.95.
Final Verdict
So if you want to convert Amazon music in high quality sound recording and audio downloading, then choose any one of these remarkable Amazon music downloaders right now! Which one is your favorite out of all 5? For Spotify Music, you can learn about free online Spotify to Mp3 Downloaders here.