Having a MixCloud allows you to enjoy music in numerous ways. Other than the usual songs and playlist, this unique streaming service also allows account holders to enjoy DJ mixes. But to get all these options, you still need to be connected to the internet.
The good news is, like most other streaming services, you can very easily download the songs, playlists and even DJ mixes to your computer or device for offline listening. In this article, we are going to look at some of the best MixCloud Downloaders.
Let's dive right in!
Desktop Solution- Musify
One of the best tools to download music from MixCloud is the desktop tool Musify. Its greatest advantage is other than the fact that it is very easy to use, it that it can be used to download a single song just as easily as it can download an entire playlist.
Follow these simple steps to use it:
Step 1 Download and install the free trial version of Musify on to your computer.
Step 2 Go to MixCloud and locate the song, playlist or DJ mix that you want to download. Copy the URL of the song, playlist or DJ mix.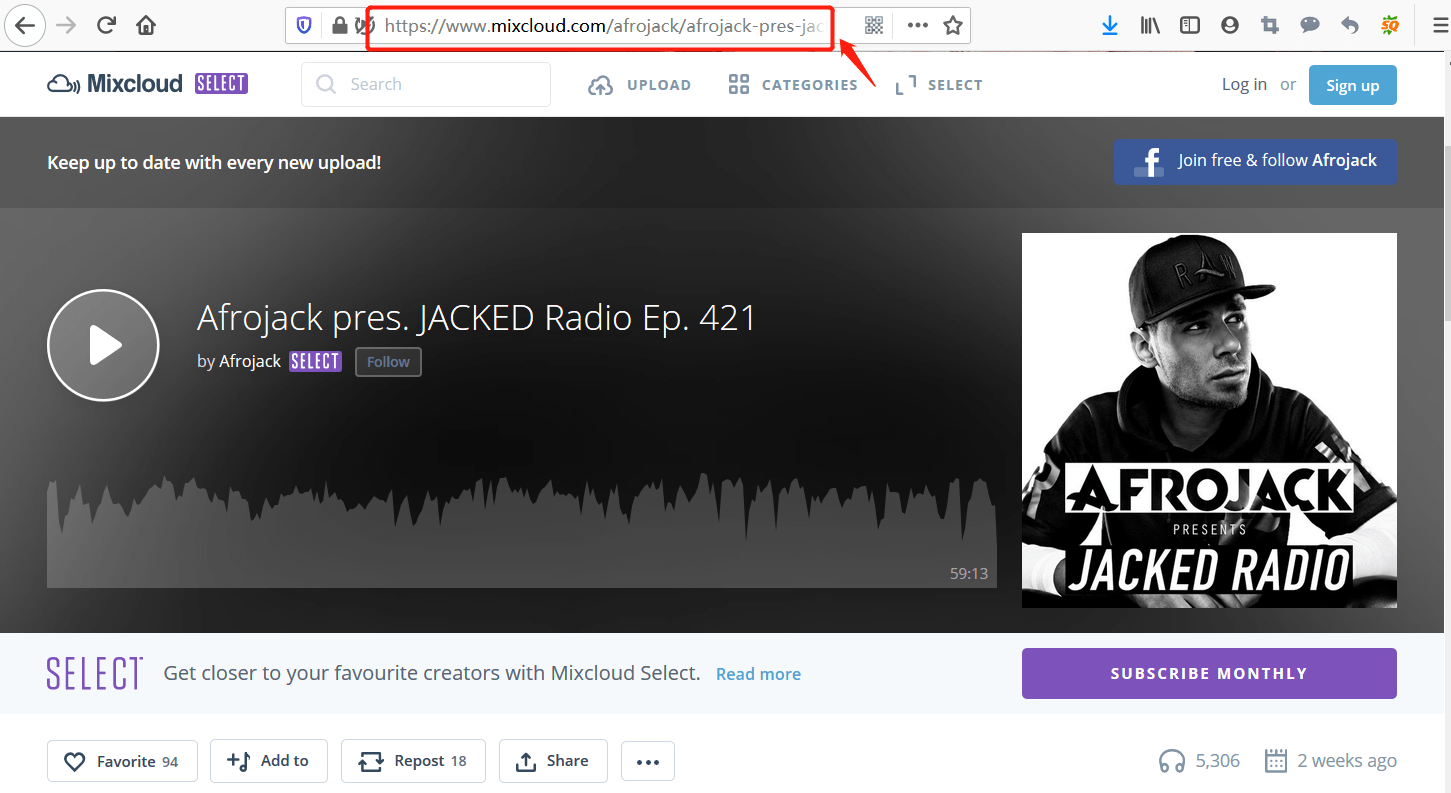 Step 3 Now open Musify and click on "Paste URL" to enter the URL we copied in step 2 above. Allow the program a few seconds to analyze the URL and download the song or songs automatically. The downloaded music can be found in your designated downloads folder. You can click on "Downloaded tab" to access it.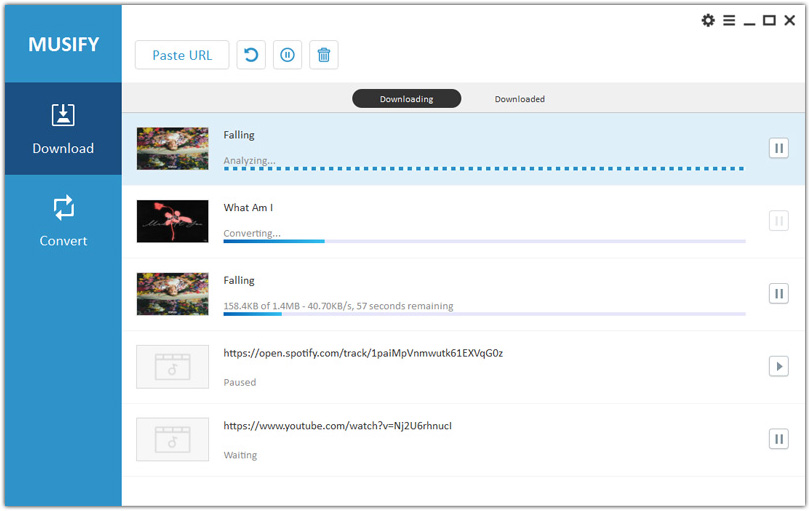 Pros
It is quite affordable if you consider its richer and steadier features as compared to other tools.
It is very easy to install and use.
It has one of the fastest download speeds of any similar tool in the market.
You can use it to download music from more than 1000 different music and video streaming sites.
Cons
You need to install it onto your computer to use it.
It is a paid program.
Online Tool: MixCloud-Download.com
You can also use the online tool MixCloud –Downloader to easily download music from MixCloud. This online tool is easily accessible online and has a relatively fast download speed. It is also very easy to use. Use the following simple steps to use this online tool to download MixCloud music to your computer.
Step 1 Open MixCloud on your browser and locate the song that you would like to download and copy its URL.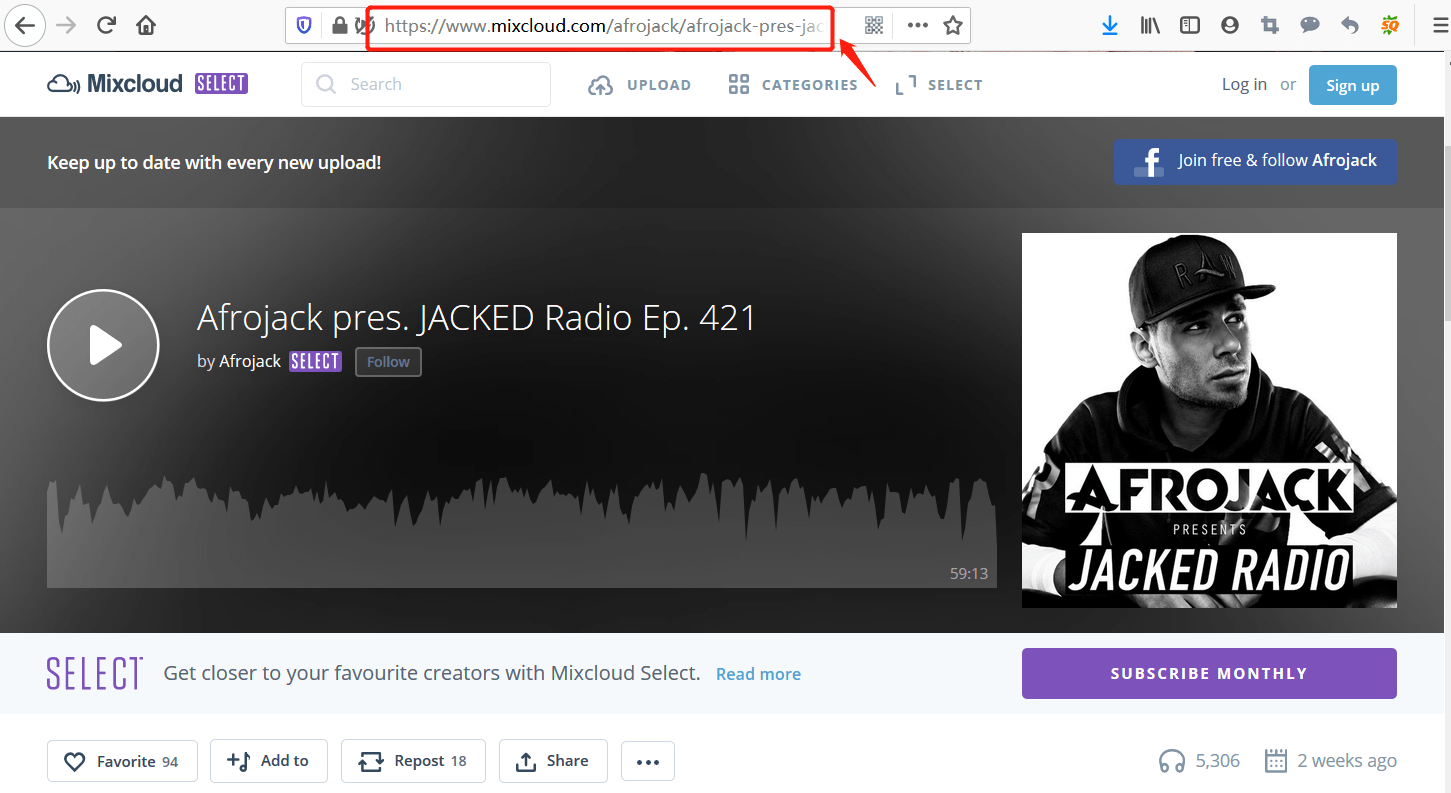 Step 2 Go to MixCloud-Downloader.com and enter the URL into the space provided. Click "Download from MixCloud" and the online tool will begin downloading the song immediately.

Pros
It is free to use
You don't have to install any program or service to use it
It is very easy to use
Cons
The download speed leaves a lot to be desired.
You can't download a playlist.
A stable internet connection is required to download the music.
They offer fewer choices in terms of output format and output quality.
Android App: iTubeGo for Android
When you want to save the songs from MixCloud in MP3 format on your Android device, we recommend using iTubeGo for Android. This app is completely free and once installed on your device, allow you to very easily download music and videos from media sites like MixCloud.
Follow these simple steps to use it to download songs from MixCloud to your Android device.
Step 1 To begin, install iTubeGo for Android on to your device. You can go to https://download.itubego.com/itubego.apk to find the APK file for the app. Make sure you grant the app all the necessary permissions to ensure it works properly.
Step 2 Now go to MixCloud and open the song you would like to download. Tap on the "Share" button and then choose "Download with iTubeGo". You can also copy the URL of the song or playlist and paste it into the app.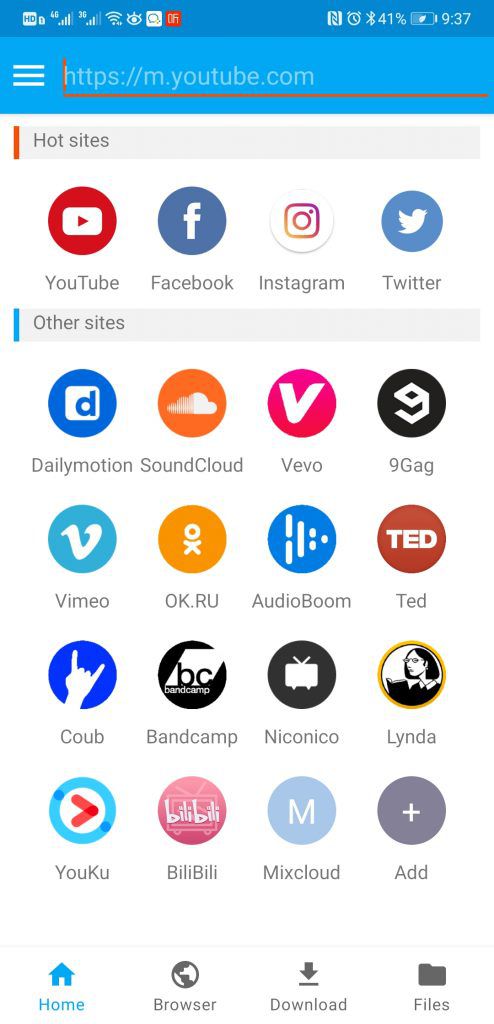 Step 3 The download will begin immediately and the song or playlist will be saved to the device as soon as the download is complete.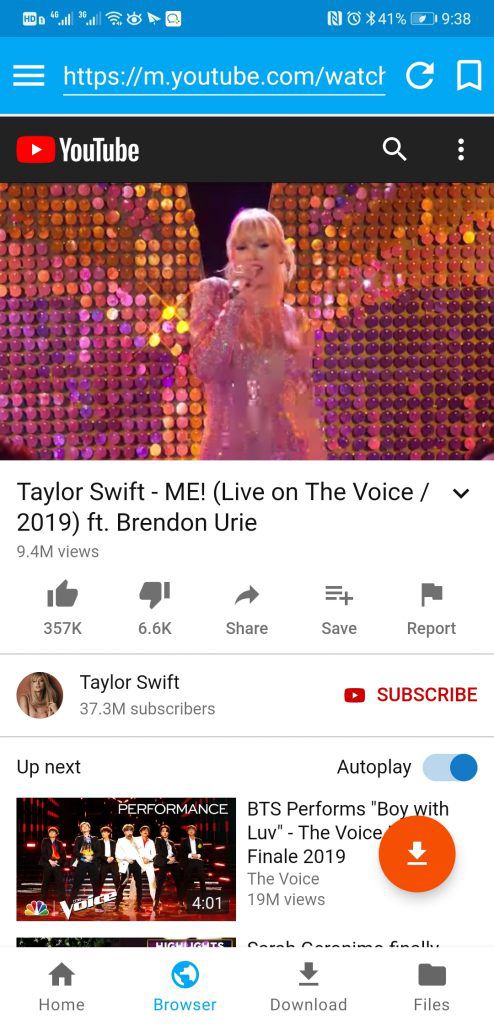 Pros
It is completely free to use.
The download process is very fast and easy.
All songs downloaded using this app retain their original quality.
You can choose to save the downloaded songs to the device's SD card to save space on the internal storage.
It supports the download of videos and music from more than 1000 music and video streaming sites.
It supports various output formats
Cons
It is not available on the Google Play Store.
Why Choose Each of the Tools Above
If you still don't know which of the three tools above you should choose, here again is a breakdown of the strength each tool brings to the table.
Why Choose Musify?
Musify may be a paid program, but its features offer an unmatched value for money. They are designed to make the most of your music downloading process without complicating the process at all.
Why use music-downloader.com?
You might think that it is just like any other MixCloud downloader out there. But this online tool has advantages that other online tools simply don't have. The one we like most is its incredible download speeds that are faster than any other online tool.
Why choose iTubeGo for Android?
Other than the fact that iTubeGo for Android allows you to download music from MixCloud and 1000 other sites directly on tom your device, it is also free and packed with features other similar apps simply don't have.
(Click to rate this post)
Generally rated 4.5 (215 participated)