You can stream your favorite radio shows, music, playlists or podcasts on Mixcloud online but what if you want to download the shows or music you love and Mixcloud downloader is not working for you? Well, you are not out of options. In this article we will provide you a solution and will tell you about the Mixcloud downloader alternative which is convenient and user friendly and most efficient in downloading mixes from Mixcloud than all the other Mixcloud downloaders available on the internet.
Mixcloud Downloader Not Working?
Mixcloud Downloader allows you to download all your favorite mp3 beats and music from the Mixcloud at a faster than most of the other downloader managers available to use on the internet. But sometimes due to various reasons your Mixcloud Downloader is not working and you still want to download all of your stuff well, there are various other download managers available in the market, which claims to work same as Mixcloud Downloader, but most of them disappoints the users. They are not competent or capable enough and are not efficient in downloading your favorite playlist of music or a podcast you really enjoy.
Here we are at your service, going to provide you the best Mixcloud downloader alternative which is capable and convenient for a user to get hands on their favorite Mixcloud content.
The Best Mixcloud Downloader Alternative – Musify
Musify Music Downloader is our showstopper for the download managers available in the market. It is all-in-one music downloader and the best one available to download any kind of music from the various platforms, including Mixcloud. It is the best Mixcloud Downloader alternative, which actually works better than not only Mixcloud downloader but any other similar tool available in the market.
You can download Musify from below link:
Key Features:
Supports 10000+ websites, including Mixcloud, SoundCloud, Bandcamp, YouTube, and more.
Provides 10X faster speed and download audio without any loss in the audio quality.
Convert videos from YouTube and other video sharing platforms into high-quality audio files.
Keeps all your music data in one place with ID3 tags information
Works well with both Windows and MacOS.
How to Download Mixes from MixCloud Using Musify
Step 1 Open Mixcloud and search for your desired music. Then click the share button and copy the URL.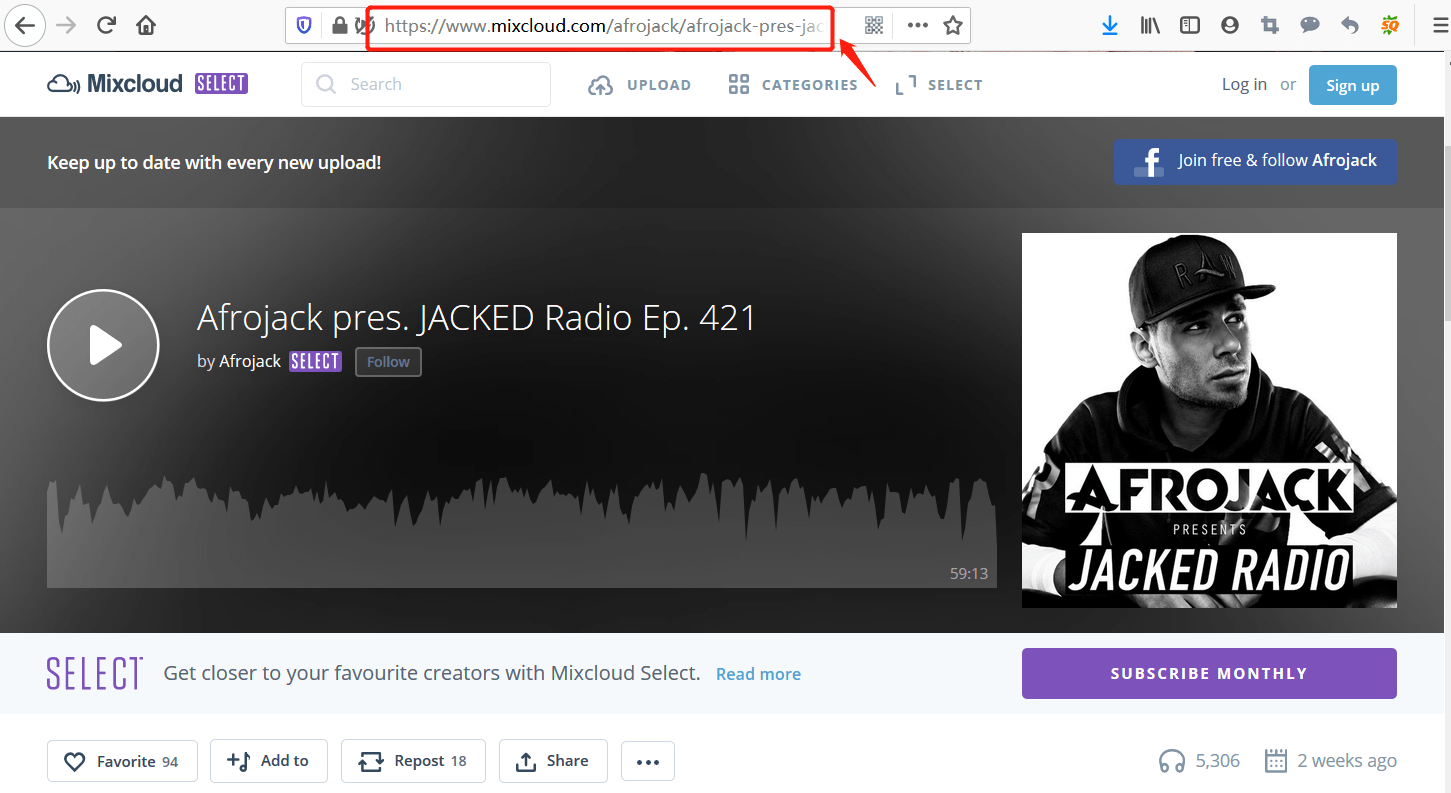 Step 2 Go to Musify and open the Preferences section. In the download tab of the Preferences section, select the output format to mp3 and other download settings, like quality option and lyrics, before downloading the desired music from Mixcloud.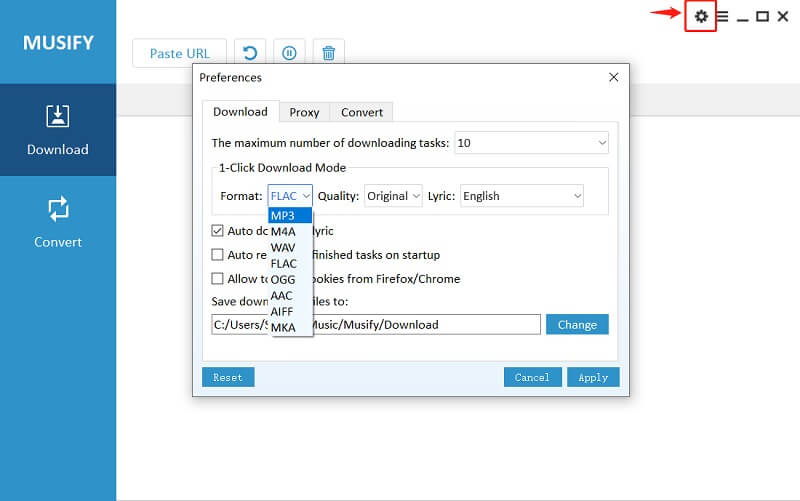 Step 3 After getting done with the download settings, paste the copied Mixcloud link by clicking the "Paste URL" button in Musify Music Downloader. Upon which, your content will start downloading automatically.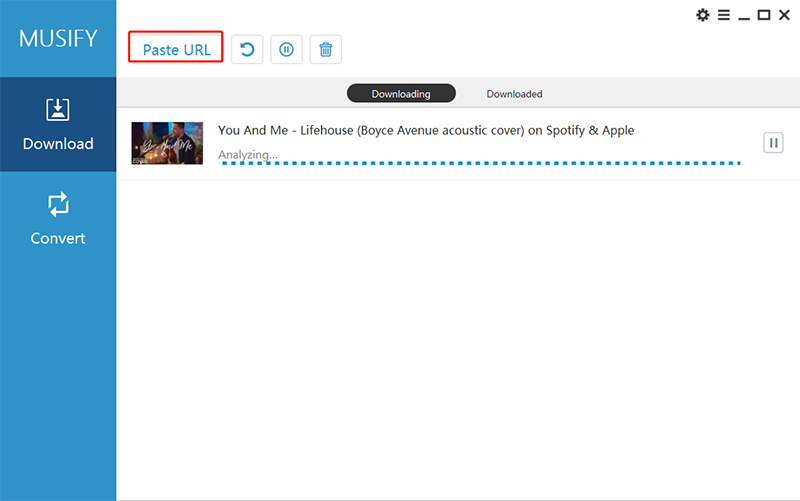 Step 4 Once the download has been completed, you can find the downloaded music file in "Downloaded" section of the software.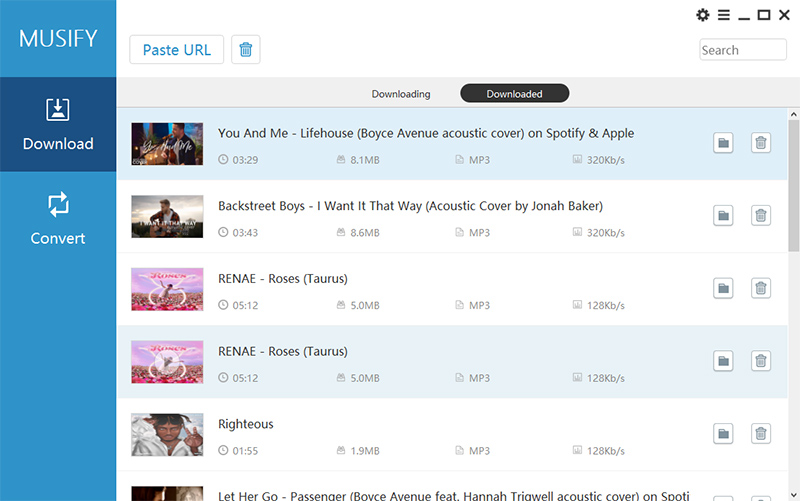 To Conclude
If you want to download music from Mixcloud, and your Mixcloud Downloader not working. You have gone through the other Downloader managers on internet and if that didn't help you either. We have the best Mixcloud Downloader alternative for your convenience. All you have to do is downloading Musify to your PC and follow the above mentioned steps in the article and you are good to go!
(Click to rate this post)
Generally rated 4.5 (215 participated)