What is Mixcloud
Mixcloud is a free online service where you can share music from other users called DJs. The Mixcloud page has been in the music market for many years, and it was founded in 2008. Due to its age, it recommends as a very secure platform, and best of all, you don't need to spend a single dollar for most of its functions. One of the advantages most appreciated by users is that the page is entirely free. Mixcloud monetization is based solely on selling the tracks that are uploaded. Thanks to those mentioned above, it is allowed to have an unlimited account without paying for a premium account.
What if the users want to download their favorite song from the Mixcloud? To your disappointment, there is no easy way to download Mixcloud music.
But don't worry now.
We have brought you with a new free app: iTubeGo YouTube Downloader for Android to download Mixcloud mp3 on Android with only one click. After that, feel free to transfer to any portable device and do anything with song files like creating ringtones, editing info, and more. Sounds great, doesn't it?
Key features of iTubeGo for Android
This app is not only for Mixcloud. You can use iTubeGo Downloader to download music from 10000+ websites, including YouTube, Facebook, Instagram, and Dailymotion.
Most of the existing apps don't allow to download everything on the Mixcloud. But by using iTubeGo, you can download any Mixcloud mp3 onto your Android.
There are no popups or ads that irritate you. From the built-in browser, you are just one click away from downloading Mixcloud music onto your Android.
iTubeGo for Android is a very secure app and ten times faster than regular downloading apps. You can download not only mp3 but also other audio and video formats with just one click.
Hence, you can save music ID3 tags, bookmark your favorite music and video links and even customize settings only for WIFI downloads.
Another feature that makes the iTubeGo the best among the other apps is the ability to download any playlist in full HD or 4K quality. No any other app can provide such service.
Download Mixcloud mp3 with iTubeGo for Android
There is no hectic process to download iTubeGo for Android. You can get the official app from here.
You can install iTubeGo YouTube Downloader in any Android device. Once you have installed it successfully, you are good to go. Open the app on your Android device. In the home page, you can see many websites that can be used to get the music downloaded.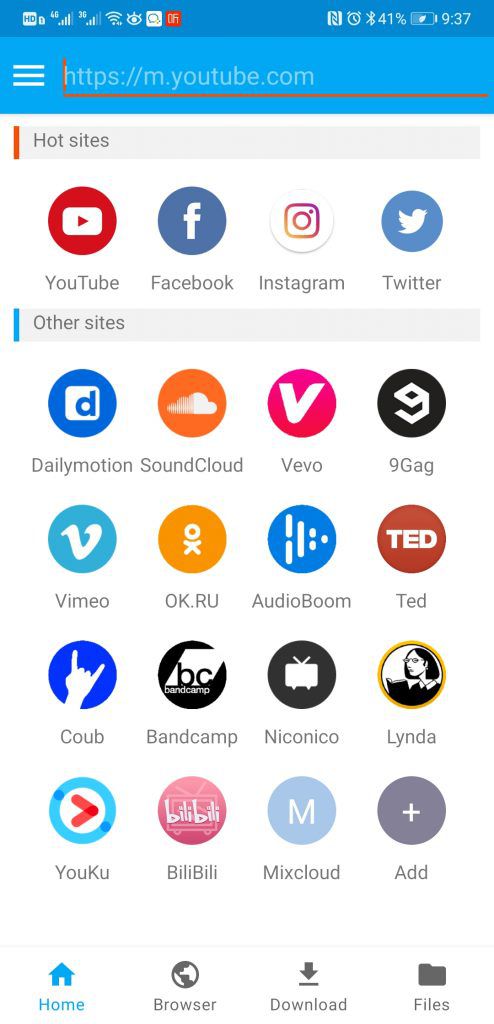 In the "other site" section, you can find the Mixcloud icon. Click on it and Mixcloud will open in the built-in browser. Then search for your relevant music file in the Mixcloud. Once you find the file to download, you can see a red color download button at the bottom of the video. Just click on it and set your output formats. It is recommended to download in 320kbps for quality results. All you need is to wait for a few seconds or minutes depending on your file size.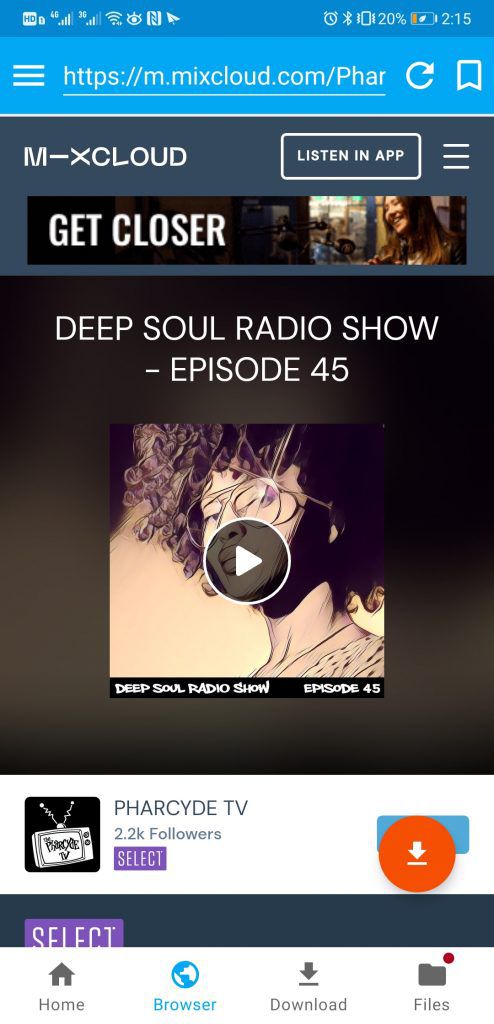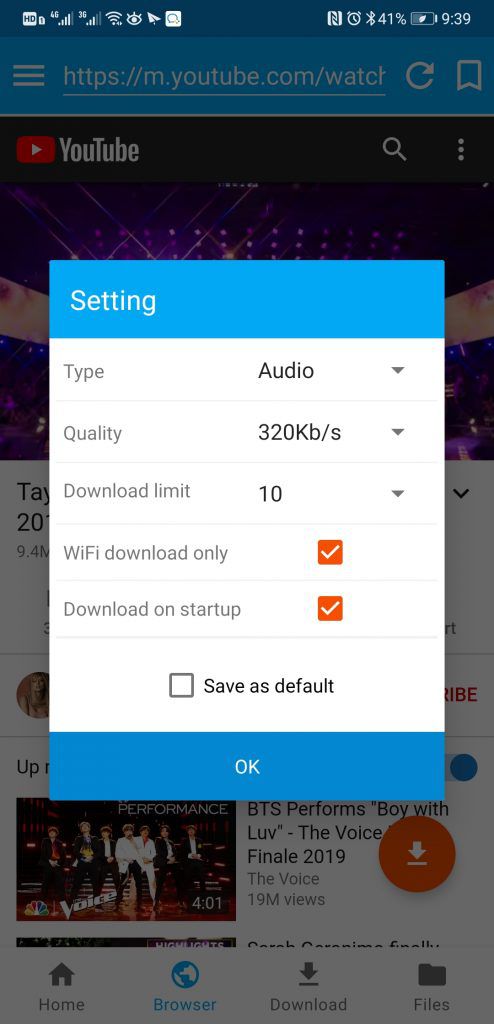 As mentioned before, there is no better app to download Mixcloud music on Android than iTubeGo. At last, Try our app today and feel the difference.
(Click to rate this post)
Generally rated 4.5 (215 participated)