Star Music Tag Editor is one of the most decorated Android music tag editing software tools. It has a number of useful features that make tagging songs easy and quick, but it is, by no means, a perfect tool. You can get the star music tag editor apk or install it to your device from the Play Store. Because of this tool getting old and having a user interface that's obsolete in today's game.
People are looking for star music tag editor alternative options. That's the purpose of this post. We'll introduce you to the best alternatives that you can use to tag your music files in an easy and efficient way.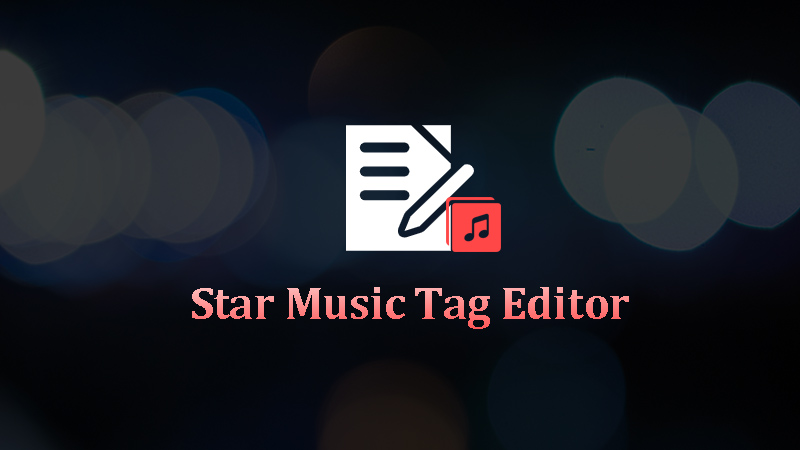 What is Star Music Tag Editor
Star Music Tag Editor makes editing audio file tags very easy. The software automatically detects all the songs in your device once it is installed and displays them according to albums and folders. The process of adding tags to songs using this app is an easy one; we'll get to that later. It has a powerful search option that needs you to just write a couple of keywords and it will come up with tags, lyrics, album art, or any other data required to organize your music library.
Salient Features
Automatically scans the entire collection of audio files on your device.
Auto search art covers upon uploading the files.
You can also search and add lyrics with this software.
How to Use Star Music Tag Editor
Step 1

Install the App

First of all, open the Play Store on your device and search for "Star Music Tag Editor". Install the app on your device to start editing music tags.
Step 2

Open Your Library

Once the app has been installed, open it and you can open your library in it according to folders, songs, artists, or albums.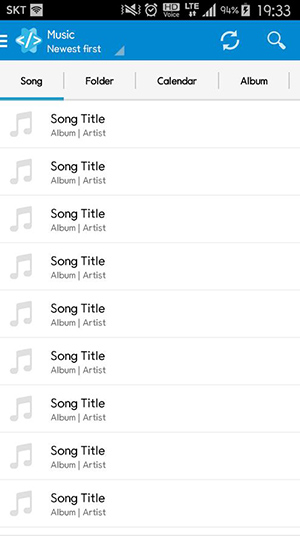 Step 3

Select the Song

Navigate your library and go to the songs you need to add metadata tags to. Select it and the software will come up with tags from the internet.
Step 4

Edit Music Tags

You can edit or modify the tags as you wish.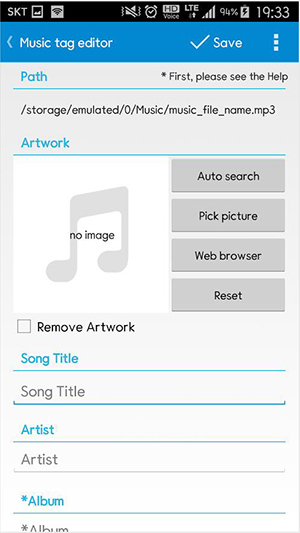 Step 5

Customize Album Art

The album art is also all yours to change. Select the image you want or the one the app has suggested and continue.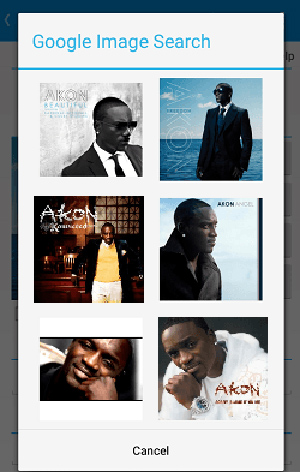 Best Alternatives to Star Music Tag Editor – Automatic Tag Editor
Automatic Tag Editor claims to be an automatic tag editor and a powerful tool that has all the functionality you can need in a tool for this job. It supports a wide range of audio formats and can find the right tags for your music in a matter of minutes requiring minimum effort from the user.
The app is being used by 2 million people all over the globe and people use it to search for more than 1.5 million tags every day. It searches a number of databases and cross-references the tags so that you get the accurate tags for all your files in the least possible time.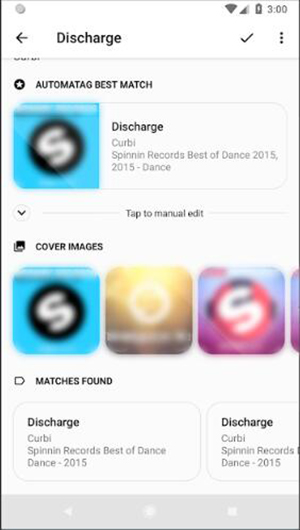 Pros:
This tool supports a wide range of audio output formats.
It can make it possible to edit the files stored on your SD card.
You can use AutomaTag for free.
Cons:
It contains a lot of annoying ads.
The album cover sometimes fails to display.
The app promises "batch file ability" but that's just a scam.
The automatic tag generation option is not very powerful and cannot generate all tags for a song or tags for all songs.
More Tools to Edit Music Tags
If you want to explore more Tag Editing software tools available for Android, we have this article detailing six of the best Automatic Tag Editor for Android Alternatives. You can simply read this comprehensive article here.
Summing-up
Modifying music tags was once reserved for computers but the same can now be done on Android devices. Star Music Tag Editor is one such tool. It is easy to use but has limited functionality and can only handle one song at a time. You can use Automatic Tag Editor to speed up the process. It can organize your music library in a matter of minutes.
The best way, however, is to do this on a PC or Mac using the TidyTag music tags editor. It will make the job a whole lot easier and will make it possible for you to add everything from lyrics to the release date of the song to its tags. It works with all audio file formats and for all types of tags and tag formats.
(Click to rate this post)
Generally rated 4.5 (215 participated)