The official Facebook doesn't allow you to download and save a video to your iPhone and there's no app on the Apple App Store that can do that for you. We have devised a method to save Facebook Video to Phone that you can use to save a Facebook video to iPhone.
This Save FB video mobile acts for all iPhones and is pretty easy and straight forward. You'll need to have a Facebook video downloader on your computer and iTunes software to download and transfer videos from Facebook to your iPhone or any other device that runs on iOS. This method works equally well for Windows as well as Mac OSX.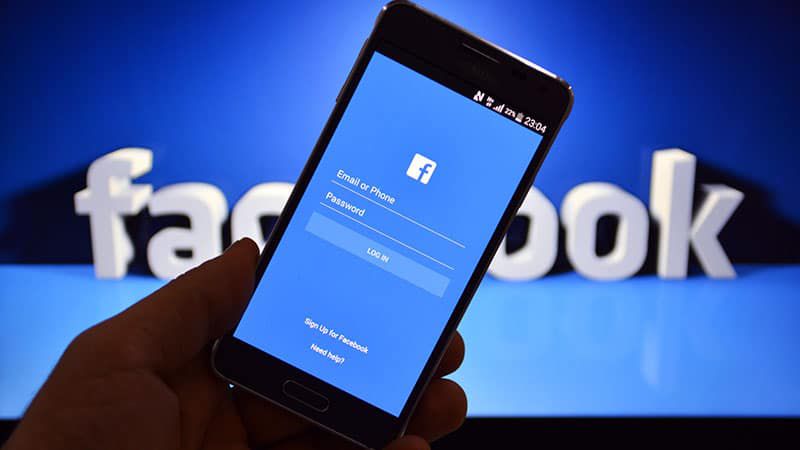 Download Facebook Videos with iTubeGo
There are a number of tools available online that can be used to download videos from Facebook and save them to your computer. The downloader we recommend is iTubeGo YouTube Downloader. It is the best option available right now because it has the following unique features.
Key Features
With iTubeGo YouTube Downloader, you can download videos way faster than any other video download tool. Using multiple connection approach, it can download videos from any source at speeds at least 10 times faster than other downloaders.
iTubeGo uses an in-app proxy setup to make sure that your identity is never revealed, and the host website cannot track your location.
With iTubeGo you can download videos in any format of your linking. This video downloader supports MP4, MPEG FLV, and all other video formats.
If you want to download just the audio from a video you can do that using iTubeGo. It can extract and save the audio to your device as an MP3 or any other format file that you want.
iTubeGo works with more than 10,000 websites meaning that you can use it to grab media from virtually any website on the entire internet.
Playlist Download Options
With the help of this unique downloader, you can download entire playlists in one single command. This highly reduces the amount of time and effort needed to download every video on the playlist separately.
iTubeGo can handle multiple video downloads simultaneously so you don't have to wait for a Download to end before you can start another.
High-Resolution Downloads
iTubeGo YouTube Downloader is one of the very few video downloaders that support 4K resolution. You can use it to download youtube videos in 4K and full HD resolutions or any other that you prefer.
Steps to Download Facebook Videos with iTubeGo
Step 1 Download and Install iTubeGo
The first thing you need to do is to have iTubeGo installed on your computer in order to download videos from Facebook before you can transfer them to an iPhone. To do this, you need to go to this link and download the iTubeGo installation file. After the file is downloaded, run it and follow the instructions to install the software on your device. It will only take a couple of minutes. If you already have an iTubeGo account, log in or if you don't have register for one and you are good to go.
Step 2 Get the Video Link
In order to tell iTubeGo which video you need to download, you need to have the unique address of the video which is generally called the URL. Open the video in Facebook on your web browser and right-click on the video. A menu will appear. Select the "Copy Video URL" option and the URL will be copied to your clipboard.
Step 3 Configure Output
After opening iTubeGo, go to the preferences tab to select the output format of the video. iPhones generally use MP4 video format so select MP4 and set the resolution in which you want to download the video. iTubeGo can download in 4K resolution but most iPhones only support 2K video resolution so going above that would just be overkill.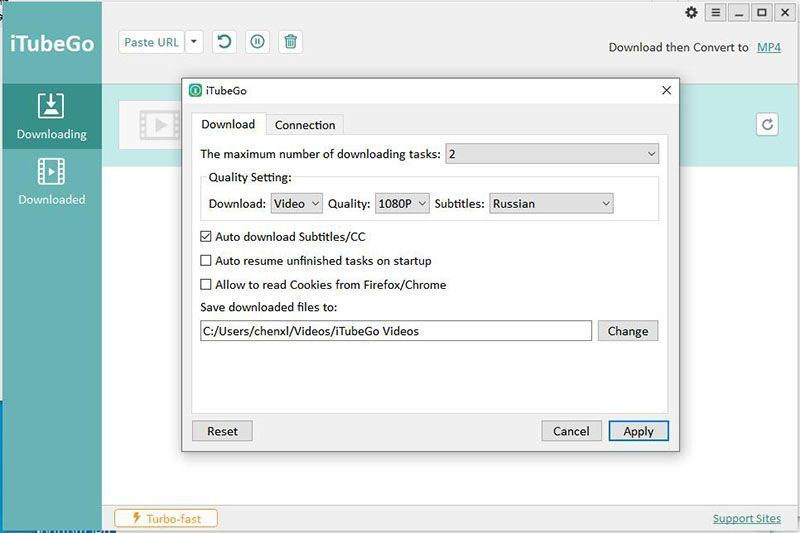 Step 4 Paste URL
After you have set your preferences for the download, click on the "Enter URL" button on the iTubeGo interface to enter the URL into the software to download the required video from Facebook.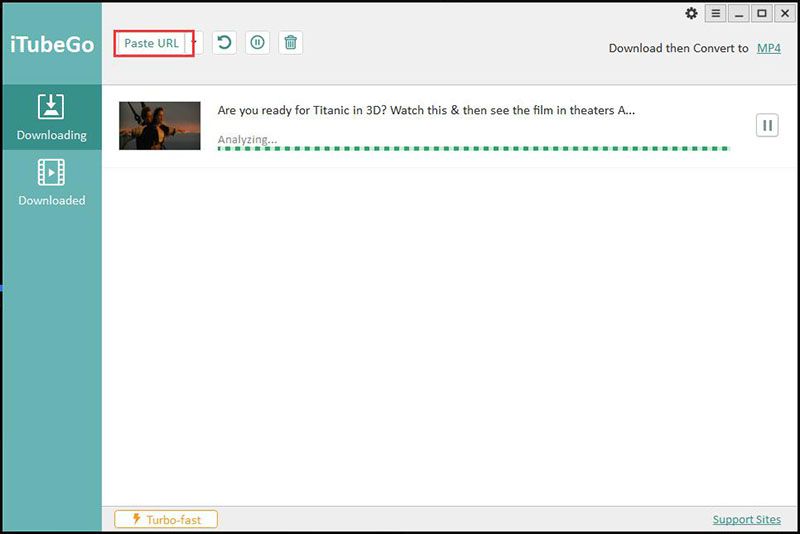 Step 5 Download
After you add the URL, the download will be automatically started, and the video will be saved to the Downloads folder on your PC. If you can't find the video, click on the folder icon on the iTubeGo YouTube Downloader main interface, in order to locate the downloaded files.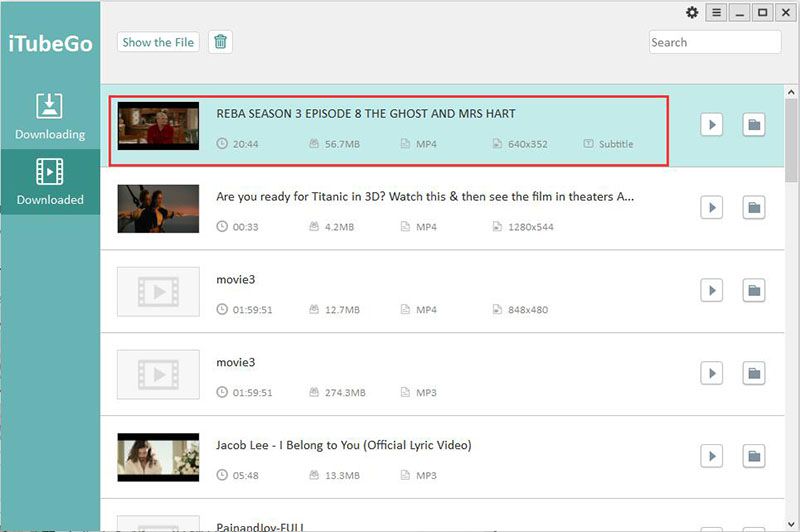 Transfer the Saved Video to iPhone
The following are the easy steps through which you can transfer saved videos from computer to your iPhone.
Step 1 Connect iPhone to PC
Once you have downloaded the video you want to save to your iPhone on a PC, connect your iPhone with your computer. This can be done by connecting your iPhone over a wired connection with a USB or by connecting it wirelessly using Wi-Fi sync option. Either of the methods will work fine.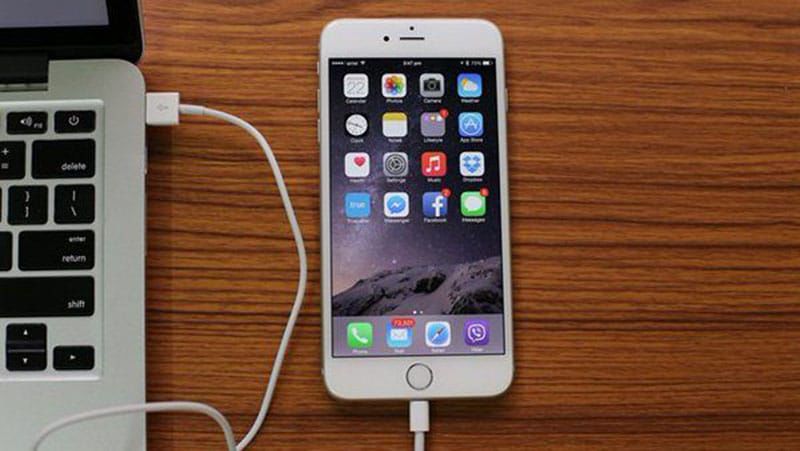 Step 2 Open iTunes
Once your iPhone is connected to your PC, run the iTunes software on your computer to initiate the video transfer process. In iTunes click on the phone icon on the top left corner of the interface and go to the media sharing option.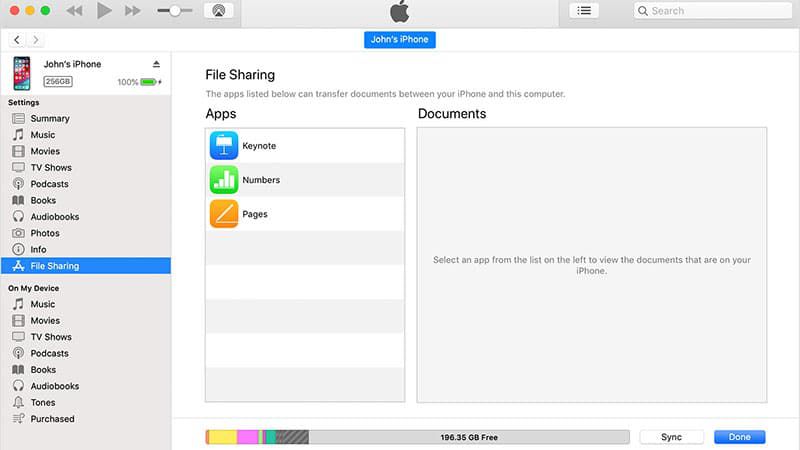 Step 3 Transfer the File
Choose the video you want to transfer to your iPhone and click on the Transfer button to transfer the video to iPhone.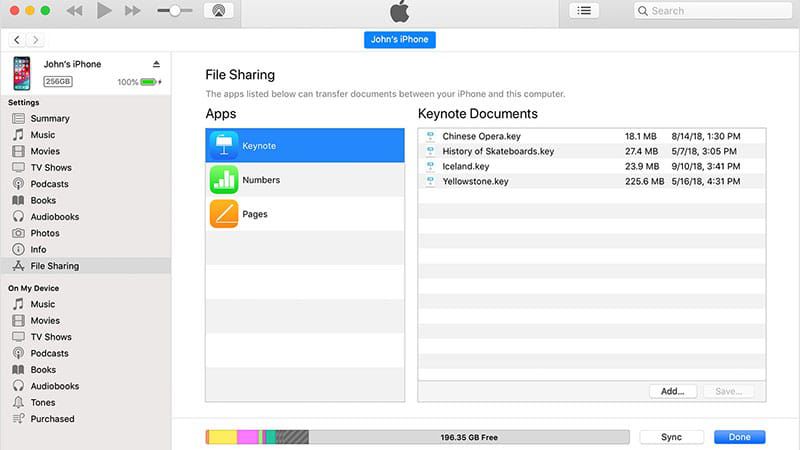 Summing-Up
It is not possible to download videos from Facebook to an iPhone. Neither Apple nor Facebook allows you to do that. However, we've made a path around all those obstacles to make it possible for anyone to download and save Facebook videos to an iPhone. This is done in two steps. First, you have to download the video to a computer and then the video is transferred to the iPhone using iTunes. To download the videos to your computer you need a Facebook Video Downloader and that is done by iTubeGo multipurpose video downloader that downloads and saves the videos in iPhone format and then you can transfer them to your iPhone.