With the start of the New Year did you also think to hit the gym? What else is better to go with the playlist of the songs that can make your workout even more fun and energetic? We all know working out can be difficult but with the playlist of the energetic and electric songs playing on your headphones can help with that. In this article, we will guide you how you can get workout songs download on your device.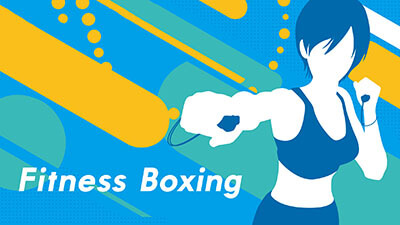 Download Gym Workout All Songs in 1-Click
We will surely not waste your time and will directly introduce you to the best downloader available on the internet: Musify Music downloader. It is a powerful tool and will grab any song you wish to from online streaming platforms. Not only you can download multiple songs, but also a batch of songs in a single click.
You cand download this music downloader from below link:
Key Features:
It is a powerful tool with a clean user interface.
Download music with more than a thousand streaming platforms.
Efficient and has more downloading speed than the usual downloaders.
Help you download an entire playlist effortlessly.
You can download high-quality music in various platforms including MP3, MP4 and many more.
It can help you extract the background music.
You can get it for both Windows and Mac OS.
Steps to Get Free Workout Songs Download Mp3
Step 1 After you have installed Musify Music Downloader to your PC. You will search for the playlist of the workout songs you wish to download from Spotify and you will copy the link of the playlist.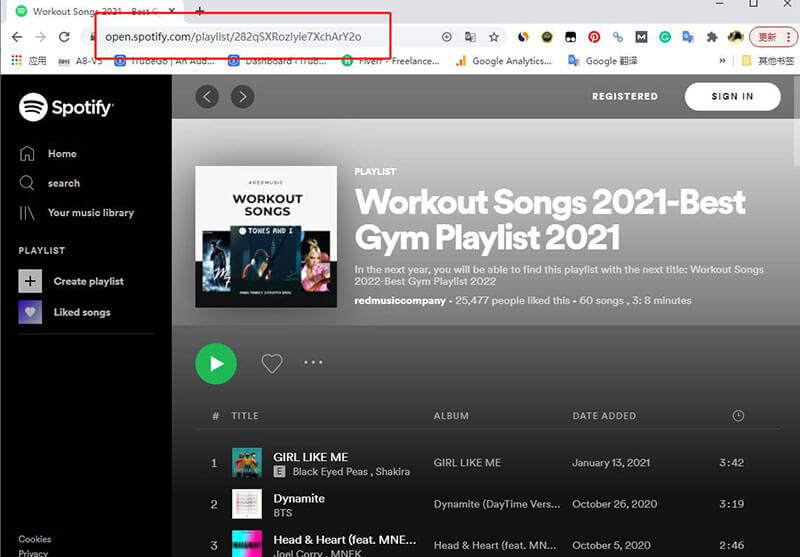 Step 2 Launch the Musify Music Downloader and in the preferences section, click on the download tab, and then, select the output format to mp3 and audio quality to 320kbps. You can also select any other options here as per your requirements.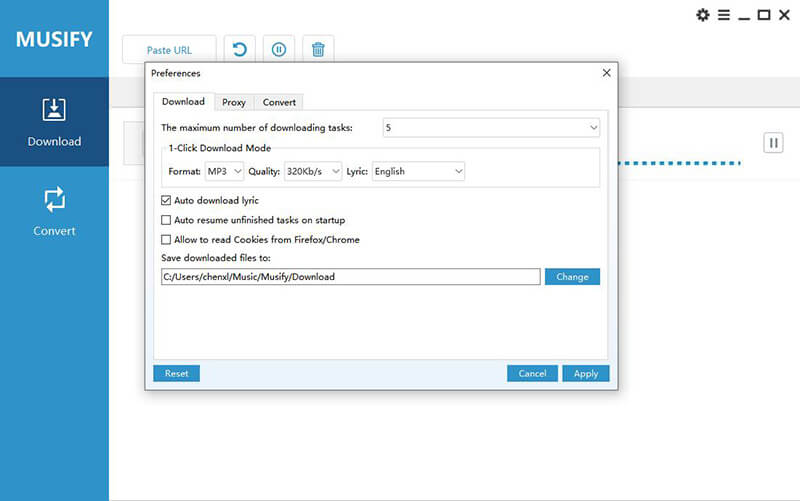 Step 3 As a next step, click on the Paste URL button and you will see the entire playlist of the workout songs. You can also choose the songs you want to download from the playlist.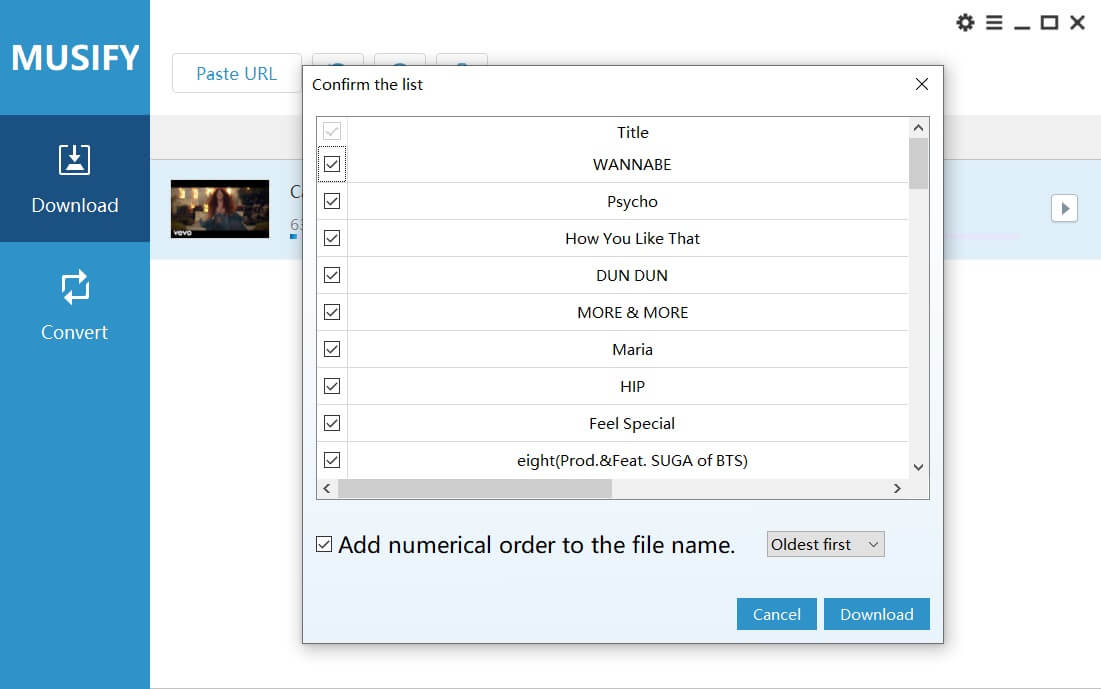 Step 4 Then lastly, click Download button and your workout playlist will start downloading automatically. Once the download has been completed, you can find the playlist in the downloaded section of the software.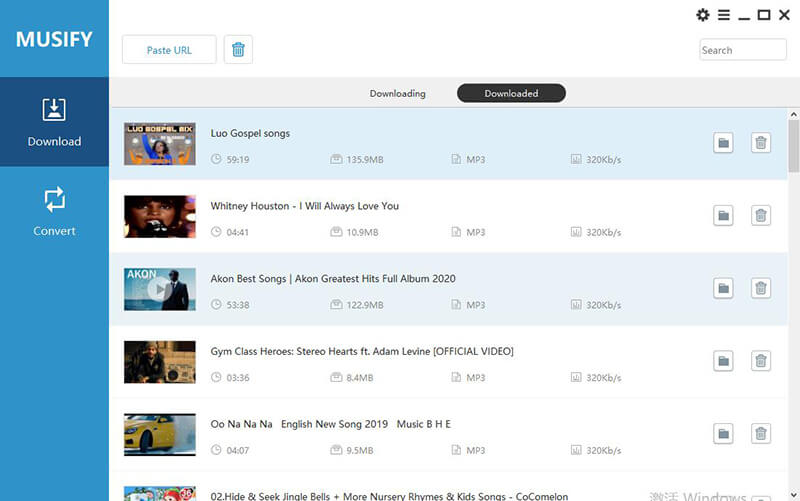 Top 20 Workout Songs on YouTube 2021
Here is a list of some cool and amazing songs you can get for workout motivation music mp3 free download on YouTube in 2021.
GIRL LIKE ME
Views: 238M
Release Date: DEC 4,2020
CLICK HERE
DYNAMITE
Views: 831M
Release Date: AUGUST 21,2020
CLICK HERE
HEAD & HEART
Views: 143M
Release Date: JULY 10, 2020
CLICK HERE
VIDA LOCA
Views: 93M
Release Date: AUGUST 21,2020
CLICK HERE
ROSES
Views: 137M
Release Date: MARCH 6,2020
CLICK HERE
TICK TOCK
Views: 58M
Release Date: AUGUST 21,2020
CLICK HERE
HEAD SHOULDERS KNEES & TOES
Views: 43M
Release Date: MAY 8, 2020
CLICK HERE
LET'S LOVE
Views: 19M
Release Date: OCT 1, 2020
CLICK HERE
BARCELONA
Views: 5.5M
Release Date: OCT 22,2020
CLICK HERE
HOT STUFF
Views: 15M
Release Date: SEP 18,2020
CLICK HERE
STUPID LOVE
Views: 132M
Release Date: FEB 28,2020
CLICK HERE
X
Views: 31M
Release Date: MAY 19,2020
CLICK HERE
MAGIC
Views: 7.6M
Release Date: SEP 24,2020
CLICK HERE
TOGETHER
Views: 24M
Release Date: MAY 20, 2020
CLICK HERE
CAMARERO
Views: 34M
Release Date: JUNE 17, 2019
CLICK HERE
BLACK AND WHITE
Views: 7.9M
Release Date: APRIL 21,2020
CLICK HERE
BE OKAY
Views: 7.9M
Release Date: JUNE 22,2020
CLICK HERE
FREEDOM
Views: 8.6M
Release Date: APRIL 17,2020
CLICK HERE
MAMACITA
Views: 247M
Release Date: APRIL 10,2020
CLICK HERE
SUDAMERICANA
Views: 63M
Release Date: JUNE 8, 2018
CLICK HERE
The Final Verdict:
If you would want to enjoy your workouts more, then you should try working out with some of the best songs we have listed above. You can get and download all these and your own favorite songs to workout with the help of none other than the star of the show Musify Music Downloader. We assure you it is the best downloader and you won't be disappointed.
(Click to rate this post)
Generally rated 4.5 (215 participated)