If you are true music lover and are always in search for the original music, then you might have come across Bandcamp, which allows you stream original music uploaded by the artists themselves. Now, if you are in quest to know how to download Bandcamp songs on your device, specifically iPhone, then let us inform you that you're at the right place. In this article, we will tell you all the ways through which you can download Bandcamp songs on iPhone.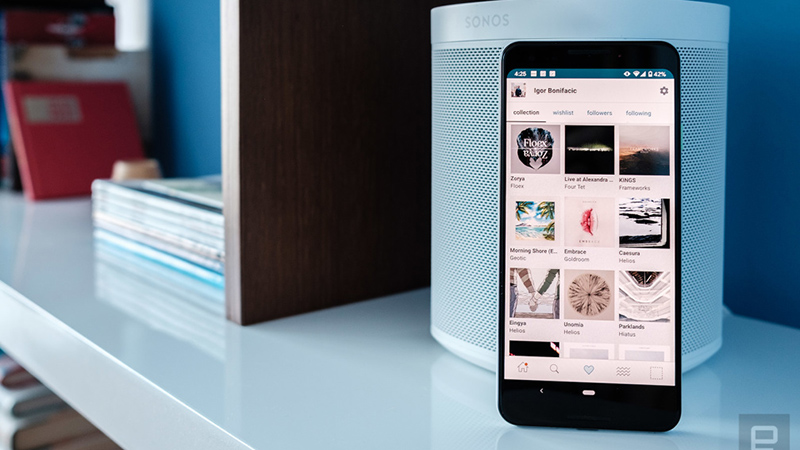 How to Download Bandcamp Songs on iPhone Using Musify
If you are looking for a way to get Bandcamp songs on iPhone, we have a perfect solution for you and that is none other than Musify Music Downloader. It is a perfect tool if you want to download any music file in easiest yet an effective manner. It will be your partner for every problem related to downloading your favorite music. You can download Musify by directly clicking on the buttons below:
Key Features:
All in one tool to download all of your favorite media files from 1000+ online platforms.
Convert music and playlists to different formats including MP33, FLAC, M4A, and many more.
Convert online videos to an audio file, even from YouTube and other video sharing platforms.
Provides high speed downloads without losing any audio quality.
Keeps all of your downloaded files intact with original ID3 tags.
Download the lyrics and even the background music for you.
There is a built-in proxy, helps you download the blocked music in your region.
Steps to Download Bandcamp Music to iPhone
Step 1 Open Bandcamp in your browser search for the song you want to download. Then, copy the URL of the particular Bandcamp page from the address bar.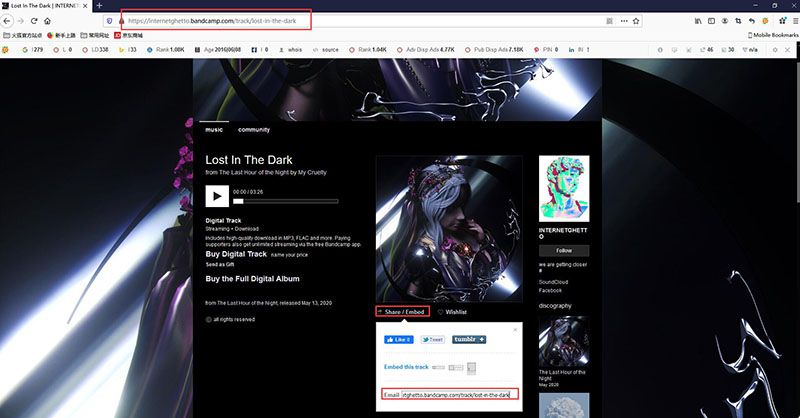 Step 2 Launch already installed Musify Music Downloader and open the Preferences section where you can select the format in which you want the track to be downloaded. Click on the Download tab and choose the format to Mp3 or any of the desired formats for that matter. Here, you can also set the quality, lyrics, and several other download settings.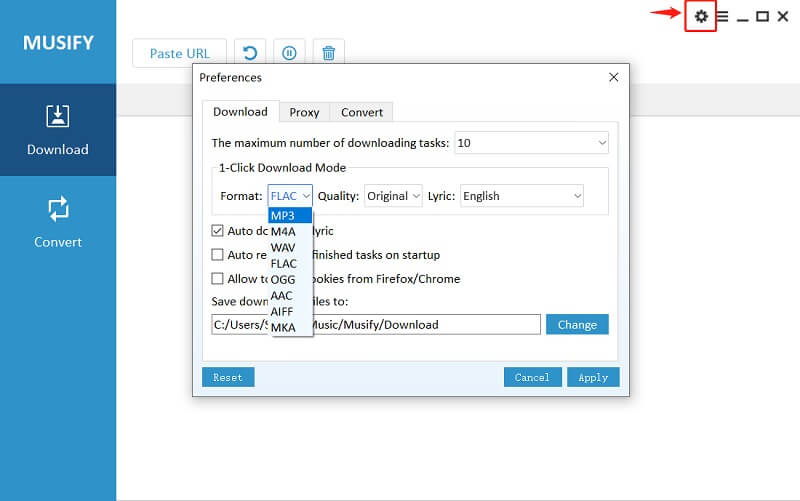 Step 3 Now, click on Paste URL which is located at the Musify's main interface and this will automatically start the downloading process.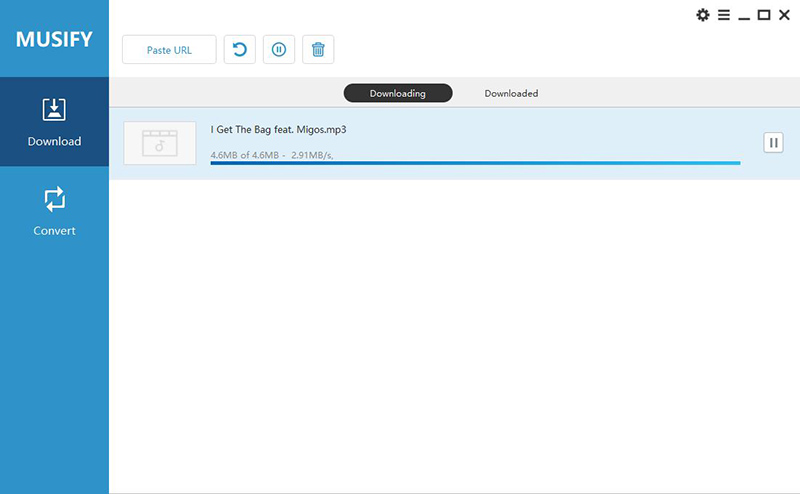 Step 4 Once the download is completed, you can find the downloaded Bandcamp music in Downloaded section of the software or at any preselected location on your computer.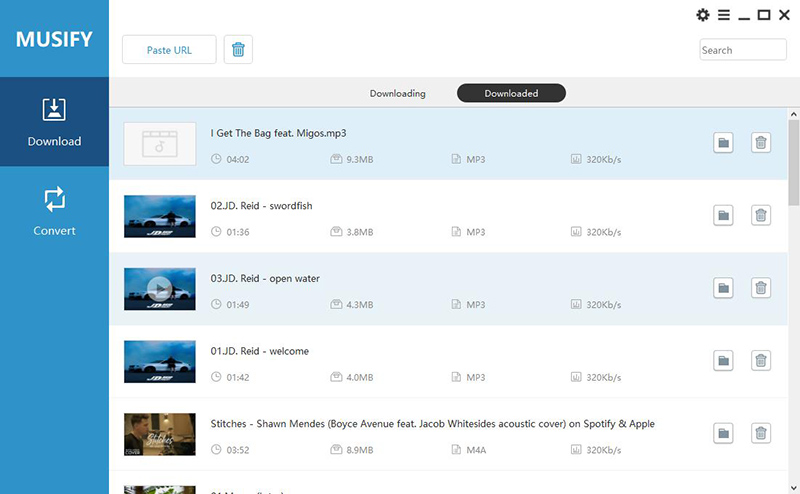 Step 5 Last but not the least; you have to transfer downloaded Bandcamp music to iPhone. For this you need to connect your iPhone to your PC. And you can connect your iPhone through USB cable wire or by using the Wi-Fi Sync function.
After that, Open the iTunes and click on the phone icon on the top of the iTunes window. Then, go to the media sharing option and select the tracks you want to transfer to your iPhone. Finally, click on "Transfer" button and this will ensure your selected files are transferred to iPhone.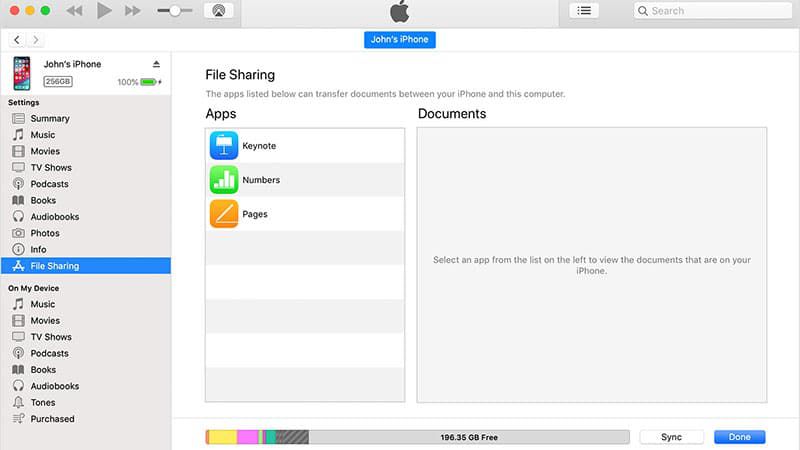 How to Download Bandcamp Music on iPhone Using Documents by Readdle
If you do not want to involve any software while you want to download Bandcamp music to iPhone we have a solution for you too. Documents by Readdle is an app which allows you to store your files and data on your iPhone/ iPad all in one place which makes it easy for you to manage your data at any time. Now, coming up next are the steps to download Bandcamp music on iPhone using Documents by Readdle App.
Step 1 As a first step, go to App Store and search for the Documents by Readdle App. When you find, click on it to install the program. In this way, Documents by Readdle will be downloaded on your iPhone.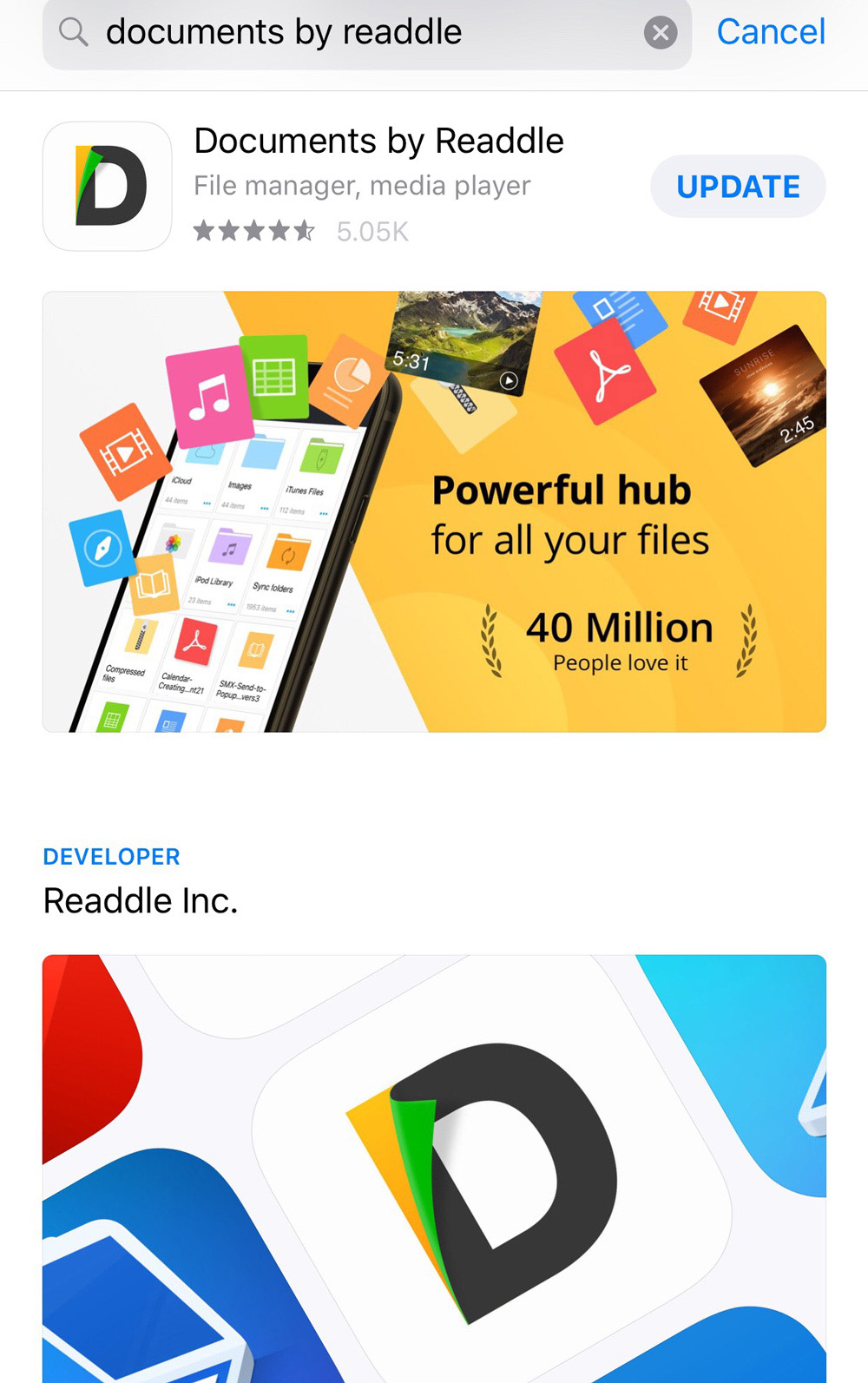 Step 2 Open the built-in browser of the App by pressing the dedicated tab located at the bottom-right side of the screen. Then, open this  online service that will enable you to download Bandcamp music on iPhone.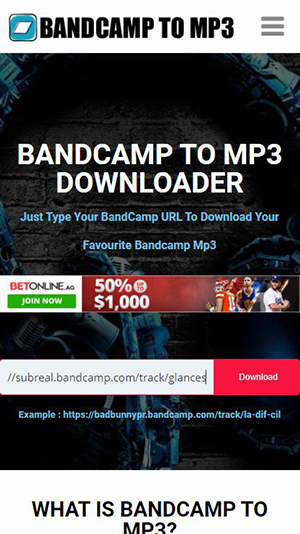 Step 3 In this step, open the default web browser of your iPhone. Navigate the Bandcamp song that you want to download and copy its URL.
Step 4 Now, head over again to Documents by Readdle App and paste the copied link here into the search box of Bandcamp to MP3 online downloader. After that, tap the download button right beside the box and this will start downloading your song. Go back to the main interface and press the Downloads tab on of the screen, here you will find the downloaded song from Bandcamp in mp3 format.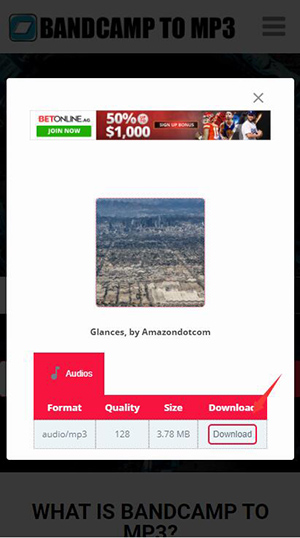 Step 5 In the last step, you'll have to transfer the downloaded music to the camera roll of your iPhone. Select the downloaded song and tap on the three-dotted button. Then, press the Move and Photos buttons respectively, now by doing this, you will be able to transfer it to your camera roll and you will be able to enjoy it offline.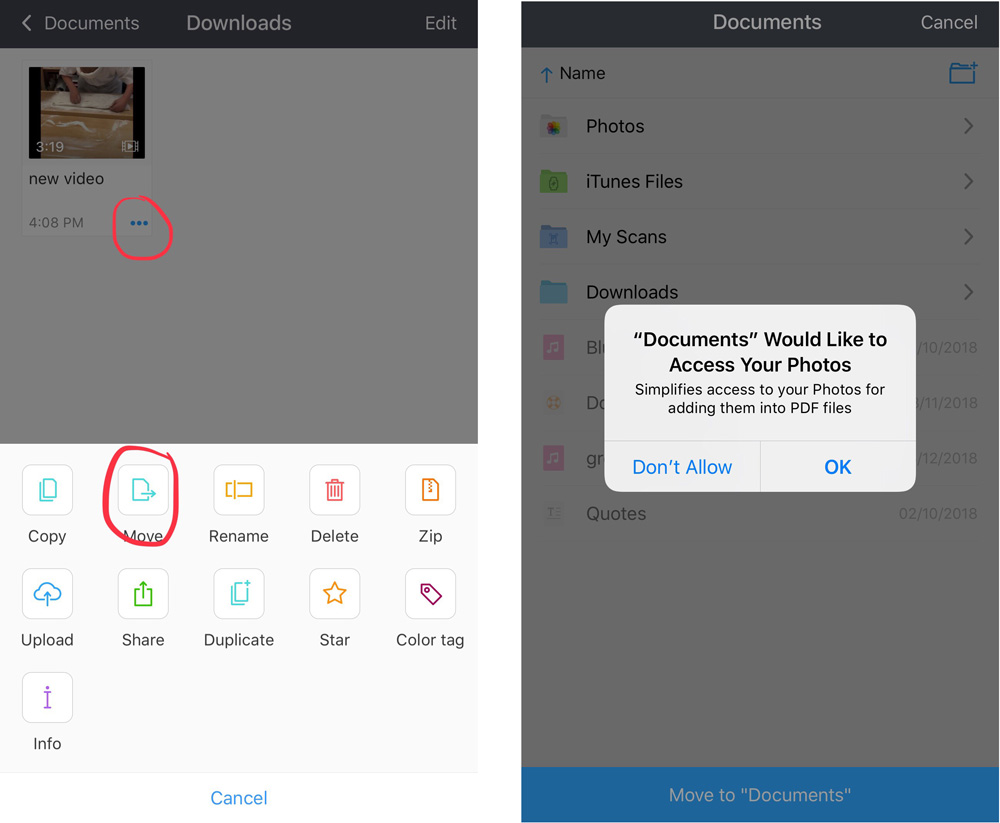 In Summary
So, at the end we hope you got the answer and solution to the queries you were looking for. In this article we discussed in detail about the methods to download Bandcamp songs on iPhone firstly by using Musify and transferring it to iPhone, and then by using Documents by Readdle app. However, it should be noted here that the level of features and ease comes with Musify isn't offered by Bandcamp to Mp3 or any other online service.
(Click to rate this post)
Generally rated 4.5 (215 participated)