Bandcamp lets you listen to their songs via their website or mobile apps, but you do not have the liberty to save the songs to your computer or mobile. If you want to have the best Bandcamp album downloader solutions that you can use to download stuff from this service, we are just going to unveil it all.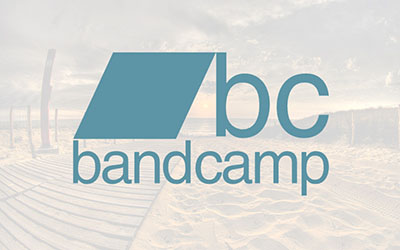 Best Bandcamp Album Downloader Software – Musify
If you want to download Bandcamp songs for free on your Windows or Mac computer, Musify Bandcamp Downloader is the best option that you can use. This is a music downloader created to grab music from every single website that has music on it. It can download lyrics of the music too and it also downloads music tags if available to make it easy for you to sort and organize your collection.
You can download this Bandcamp Album Downloader from below link:
Key Features:
Download complete albums from Bandcamp with no restriction.
Download songs from YouTube and save them as separate audio files without affecting their original sound quality.
Convert the music files to MP3, M4A, WMA or other formats to play them on any device.
Supports 320kbps MP3 downloading and other high-quality bitrates.
How to Download Album from Bandcamp
Step 1 Find the album you want to download from Bandcamp and copy its URL to start the download.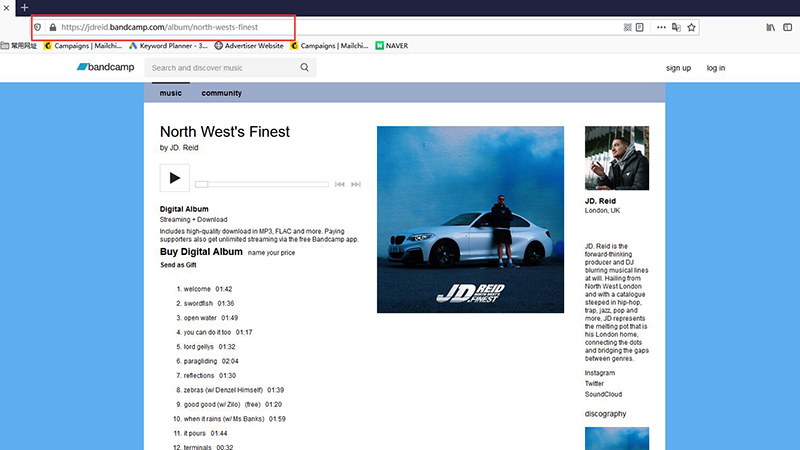 Step 2 Open Musify software and set the download settings by going to the preferences tab. In the Preferences tab, head over to Download section and select the format and quality in which you want to download the song/album in.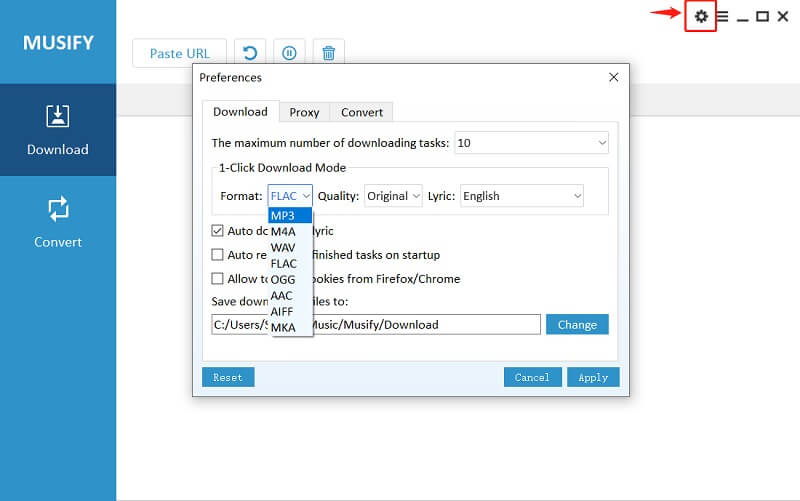 Step 3 Paste the URL into the software by clicking on the Paste URL button, then the software will start searching for the album and provide a list containing all the songs in that particular album. Choose the songs that you want to download or select all to download the entire album. Once you're done with selecting the songs, click the Download button.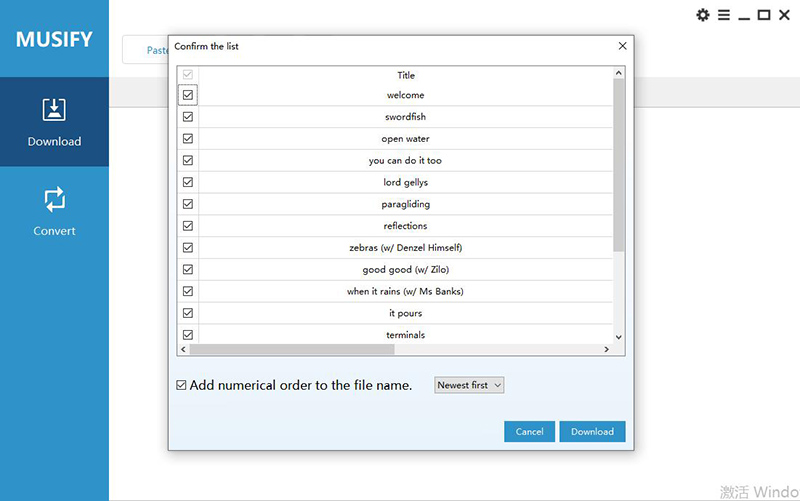 Step 4 Upon clicking the Download button, the entire album will be downloaded in the selected format and saved to your device.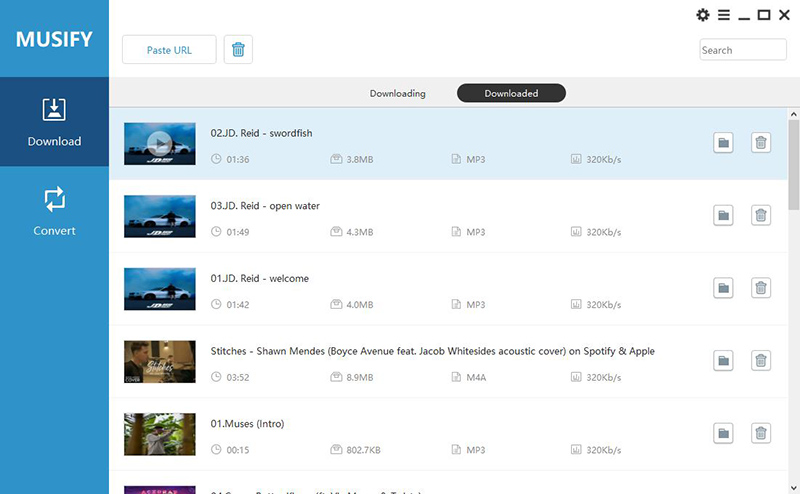 Best Bandcamp Online Downloader
Pastedownload Bandcamp online downloader is one of the very few online services that you can use for free to download music from a number of websites including Bandcamp. The website supports more than 1,000 websites and is one of the very few free tools that are capable of downloading albums and playlists from any website. The download has no limit of volume and speed and you can download as many songs as you want from this service.
Here is how you can use this website to download any album from Bandcamp.
Step 1 Go to the album you want to download and copy its URL. This URL will be used to download the album from the website.
Step 2 Open this Bandcamp online Downloader and paste the URL in the space provided at the top of the webpage.

Step 3 Click the Download button and you will get the available format and quality options for your download. Select the one that you want and it will download the songs in your desired format.

Best Bandcamp Album Downloader Chrome
A convenient way of downloading Bandcamp albums is Bandcamp MP3-128 saver. It is a browser extension available for Google Chrome web browser and offers the ability to download songs from Bandcamp in an acceptable quality. Downloading Bandcamp songs with this extension is super easy and fast but it only offers 128 kbps audio and not higher quality options.
Here's how you can use this Bandcamp album downloader chrome extension to download any album from Bandcamp.
Step 1 Go to the Chrome Webstore and add the extension to your browser.
Step 2 Play any album in Bandcamp on your browser.
Step 3 Click on the Bandcamp downloader button in the top right corner of the browser window.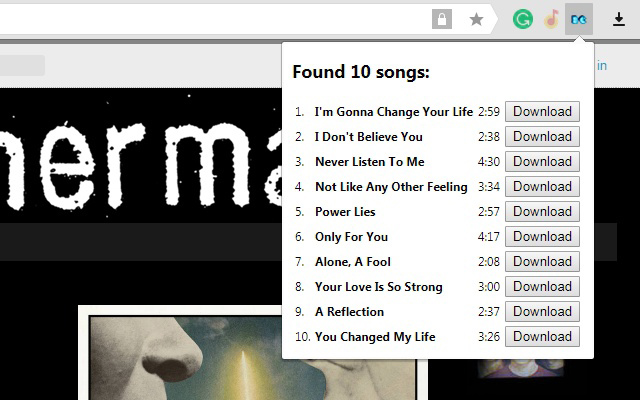 Step 4 Select the songs you want to download, and that all, they will be downloaded to your computer.
Top 20 Albums of This Year | Listen on Bandcamp
Here are the top 20 albums of this year that you can listen on Bandcamp:
In Summary
Bandcamp is an impressive music service and hosts thousands of albums that you can listen to online, you cannot download them to your device though. For that, you will need a Bandcamp album downloader. Such tools are available as stand-alone applications, online downloaders, and browser extensions. The best option, in our opinion is Musify Music Downloader that can make it possible for you to download any album from Bandcamp without any restrictions.
(Click to rate this post)
Generally rated 4.5 (215 participated)