If you are a fan of original music and respect the artists who produce such content, you very well then know about the Bandcamp. Where the artists can upload their original compositions and music on this platform, people also tend to love downloading this music in FLAC format that provides them best quality music without any loss in audio quality. If you are looking for Bandcamp FLAC downloader, then you've luckily landed on the right place.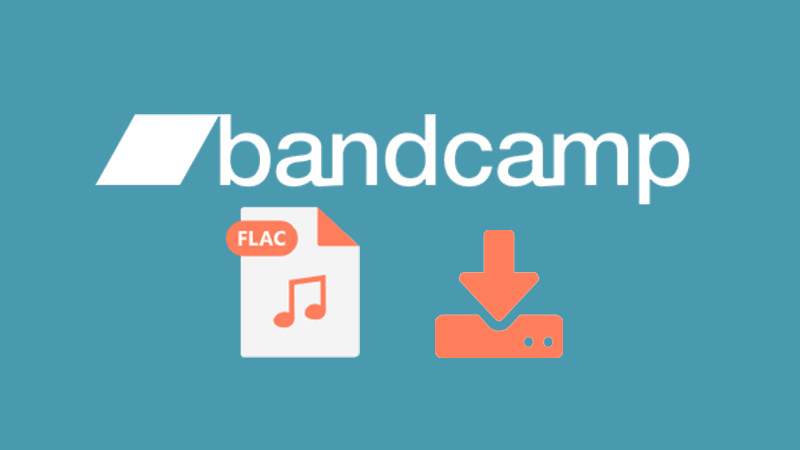 Best Bandcamp FLAC Downloader Software – Musify
If you want to download music of your favorite artist from Bandcamp to FLAC, you can do it by simply using our very own all-in-one music downloading solution: Musify Music Downloader. Musify is a software which is all you need to download any kind of music file on your devices.
You can download Musify for Windows or MacOS by directly clicking on the link below:
Key Features:
Download all type of music content from more than 1,000 websites, like Bandcamp in this case.
Download the audio files in wide range of formats, such as MP3, M4A, OGG, FLAC, and more.
Powerful converter function can convert any music file into different formats retaining high quality.
Provides 10 times faster download speed making full use of bandwidth of your PC.
Download the lyrics and keep all your music intact with the original ID3 tags.
Installed and used on both Windows and MAC operating systems.
How to Download Music from Bandcamp to FLAC Format
After having Musify installed on your computer using the given links, you can follow the steps explained below to download Bandcamp to FLAC.
Step 1 Go to Bandcamp and search for the music you want to download. Once you've managed to open the particular song page, copy the URL from the address bar.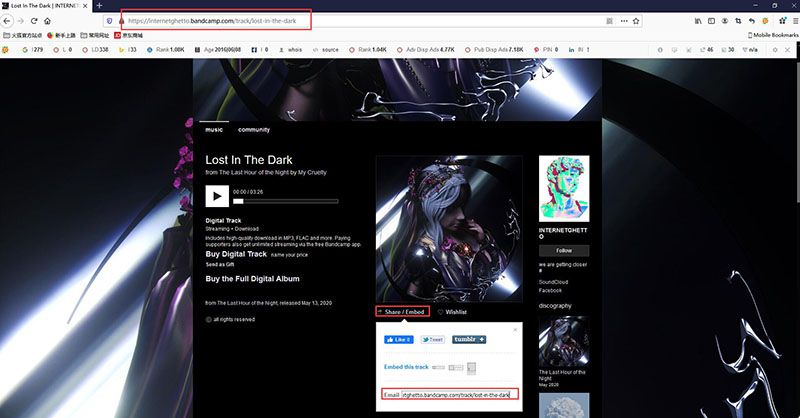 Step 2 Now, launch the already installed Musify software where you'll have to open the Preferences section. Then, go to the Download tab and select your desired output format, as in this case; FLAC. If you want, you can also change the other download settings like quality and lyrics in this section.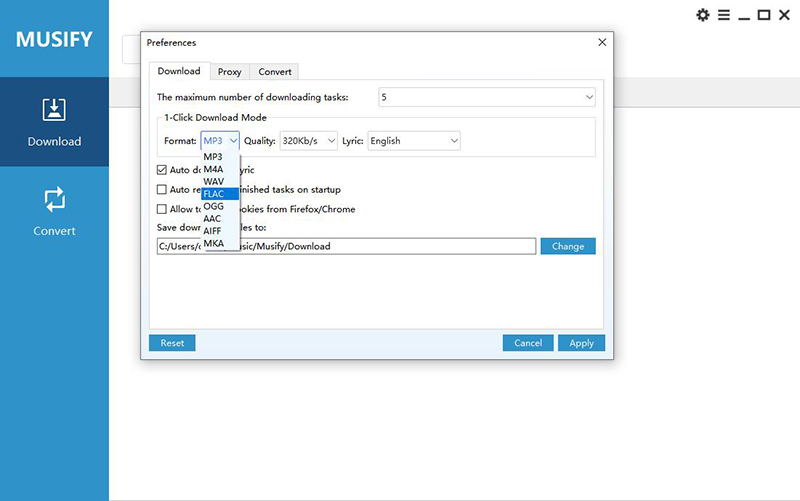 Step 3 Once you are done with choosing the desired download settings, click on Paste URL button and this will automatically start the download process.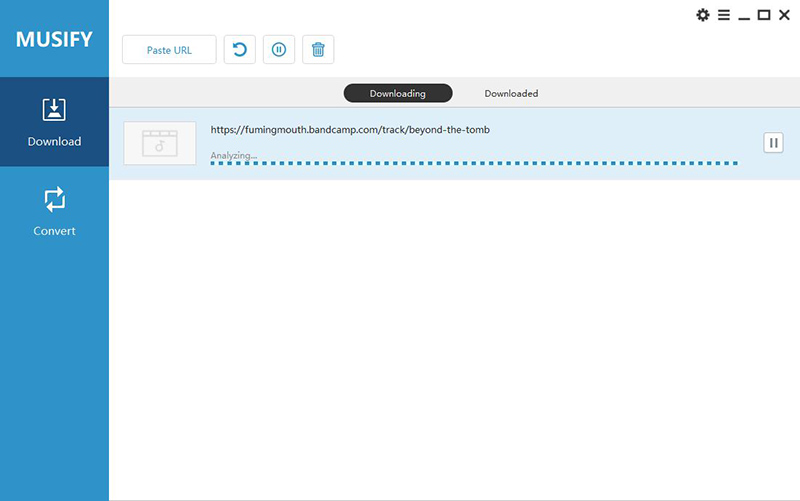 Step 4 Once the download is complete, you can find the downloaded Bandcamp FLAC file in the Downloaded section of the software or at any pre-selected download location on your computer.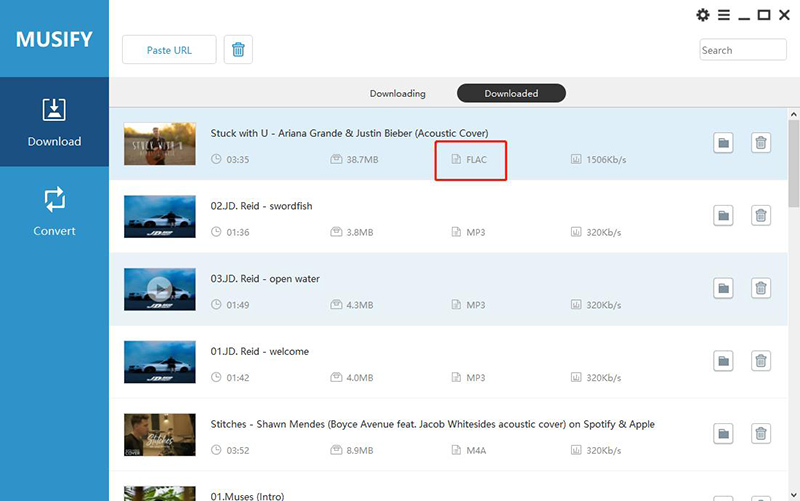 Frequently Asked Questions for Bandcamp
Now, we will address the most frequently asked questions related to downloading music from Bandcamp.
1. Which format should I choose for downloading music from Bandcamp?
The simple answer is that the format to download from Bandcamp is mp3 by default, and mostly, the users are looking for the mp3 format for downloading music files. It uses VBR encoding, which not only maintain the original music quality but also shrink the file as you desire.
2. What else formats can I choose from when downloading Bandcamp song?
Well, you can choose from different formats to download your music like FLAC, ALAC, AAC, Ogg Vorbis, WAV and AIFF. These formats are preferred by audiophiles who are very much into getting their hands on lossless audio quality.
To Conclude
In this article, we discussed the best way to convert Bandcamp to FLAC. Moving forward, we explained in detail the steps that you can follow to achieve Bandcamp to FLAC format and answered some of your frequently asked questions to clear out any ambiguity you might still had in your head. We hope this article was helpful in finding the most useful Bandcamp FLAC downloader, so you can enjoy your favorite original music without compromising in audio quality.
(Click to rate this post)
Generally rated 4.5 (215 participated)