We all have a YouTube playlist that we want to keep on our computers. However, not all video downloaders are capable of downloading playlists. In this article, we will discuss several YouTube playlist downloaders and how to download YouTube playlists. If you have playlists on YouTube that you wish to download, read on and know-how and what YouTube playlist downloader is available for you!
How to Download YouTube Playlist with Desktop Software
We've listed some of the best YouTube playlist downloader software below. You can find the best option from these downloading tools.
1. iTubeGo YouTube Downloader
iTubeGo enables you to download full YouTube playlists, channels, and all videos from user pages at one time. It allows you to download complete video and music playlists with an unlimited number of files in one click.
This software offers various output formats and video resolution, and you can even download 8k videos without any problem. With its Turbo-fast mode, it ensures to download videos at 10X faster speed than any other solution.
Steps to Download YouTube Playlists with iTubeGo
Let's see how to download YouTube playlist with iTubeGo in few simple steps.
Step 1
Get and Install iTubeGo Software
First of all, download the latest version of the software as per your operating system. You can download the software from the following links, after which, you can install it to your computer in a simple manner.
Step 2
Copy the YouTube Playlist URL
Go to YouTube and open the particular playlist that you want to download to your computer. Now, copy its URL from the browser address bar.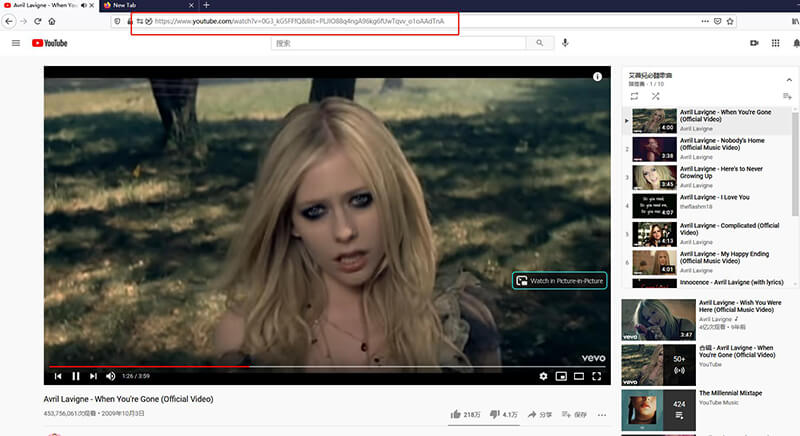 Step 3
Paste YouTube Playlist's URL
Click the Paste URL button located on the main interface. After that, the iTubeGo program automatically analyzes the playlist URL and displays all the videos of the playlist. You can add the desired numerical order to the files and skip the already downloaded videos. Finally, click the Download button.
Step 4
Download Entire YouTube Playlist on Your Computer
Once you've clicked the Download button, it will start downloading all the videos in the playlist and then save them to your computer.
2. YouTube Playlist Downloader
As its name implies, YouTube Playlist Downloader is designed to download video and music playlists from YouTube. Developed by YoutubeSoft, The download procedure of YouTube playlists with this tool is simple, and just like iTubeGo, you just need to copy and paste the URL for the YouTube playlist that you're looking to download.
This software supports mp4, 3gp video formats and downloads videos up to 1080p Full HD video quality. Overall, it is a decent option to download YouTube playlists with basic features.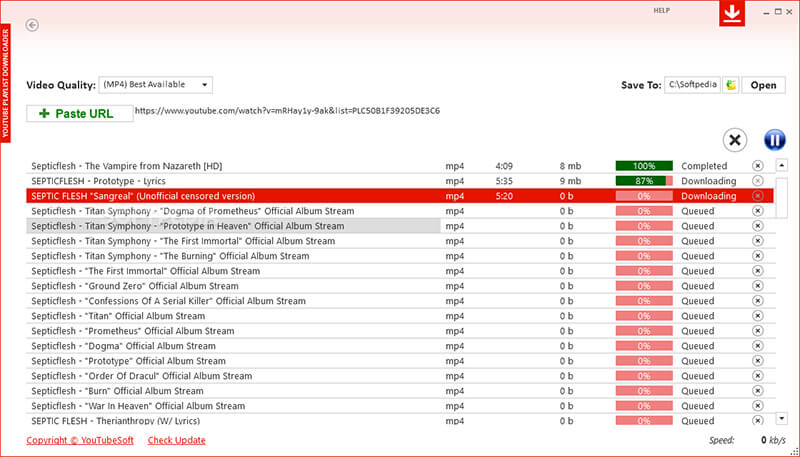 3. VLC Media Player
What if I tell you that you can use VLC Media Player to download playlists from YouTube? The process won't be as simple as downloading with specialized software, but yes it is possible. Many people already know the VLC media player as one of the best media players that you can use on Windows, Mac, and other operating systems. Here, we'll tell you how to download YouTube playlist with VLC.
Steps to Use VLC for Downloading YouTube Playlists
Step 1
Open VLC Media Player
To start downloading playlist from YouTube, open VLC media player on your computer and select network stream.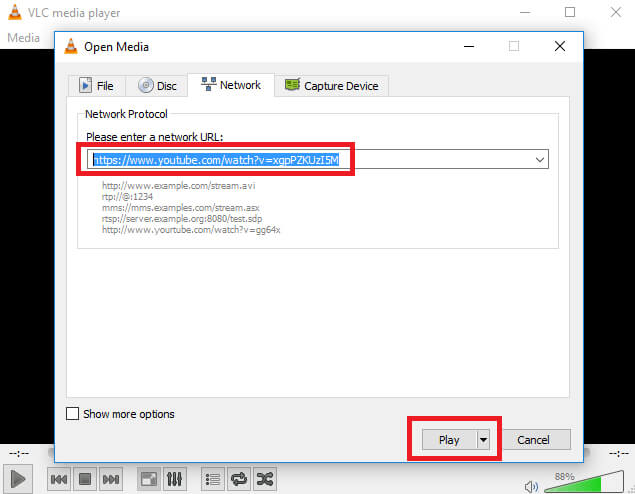 Step 2
Copy and Paste the YouTube video URL
Copy the particular video URL from YouTube and paste it into the network stream of the VLC media player. Then, click the Play button.
Step 3
Select Tools and Codex Options
After clicking the Play button, the video will begin. Then, go to the Tools option and select Codex. Again copy the link from the Location box.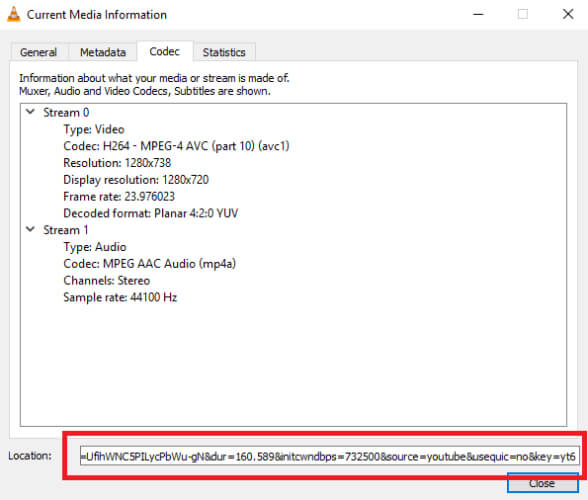 Step 4
Paste the Copied Location Data in Browser
In this step, paste the copied Location data in the browser tab and click the Enter button. The video will start playing in your browser.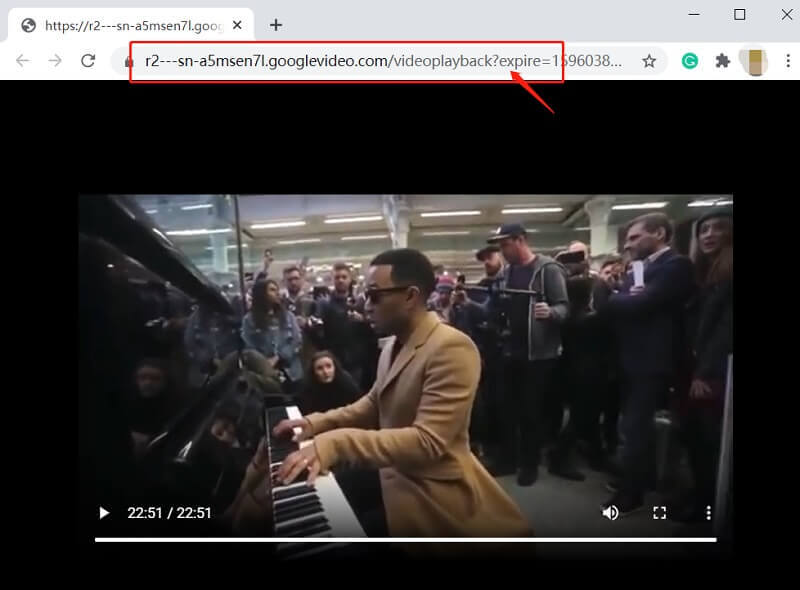 Step 5
Save Video to Your Computer
Now, right click anywhere on the video and select Save As option. In this way, you can use the VLC media player will download every video in the playlist one by one, and save them to the destination location of your computer.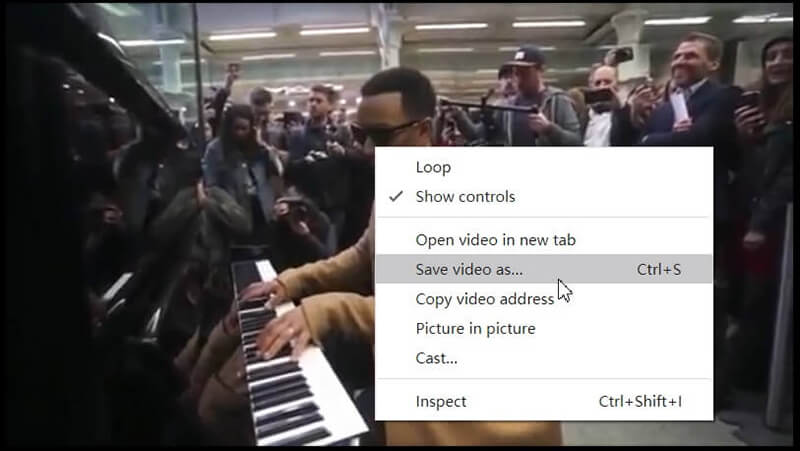 4. TubeGet
Gihosoft TubeGet is another playlist downloading tool. It supports 6 meida formats and high qualities. However, the free version can only download up to 5 videos at a time.
The software has a free, but for unlimited YouTube playlist downloading, you have to upgrade to the pro version. Other features that you get in pro version include unlimited HD video downloading, one-click download mode, download YouTube subtitle, etc. To download YouTube playlist, copy the playlist's URL and click the +Paste button located at the top-left corner of the interface. Then, you'll have to choose the download format and some other settings, after that the downloading process will be started.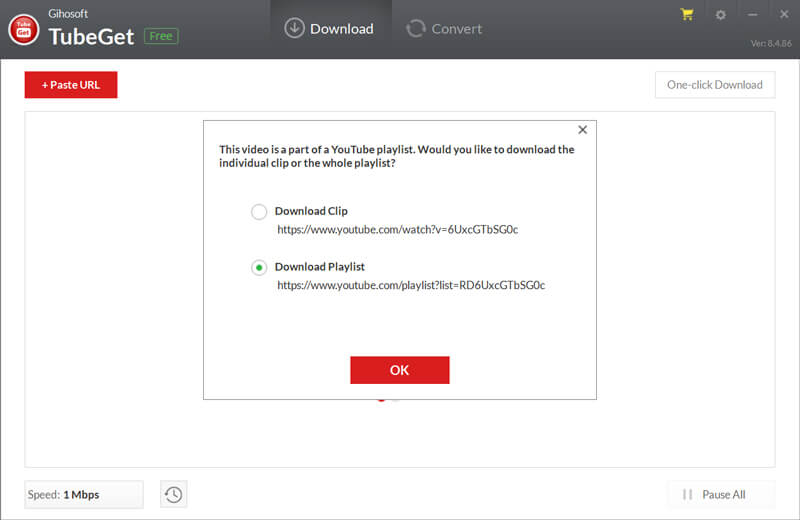 5. YouTube By Click
The next YouTube playlist downloader in our list is YouTube By Click. Apart YouTube, it allows you to download videos from 40+ websites including Dailymotion, Vimeo, Facebook, etc. It comes with a very unique feature called autodetect, which works in a way that if this software is running in the background and you copy the playlist URL from YouTube, it automatically detects URL and offer to start downloading.
It comes with a very simple and basic interface with 4 options on the top side, which includes the option to choose destination folder for downloads, separate buttons for choosing format and quality, and a Paste URL button. This software also comes with free and premium versions that are different in features and pricing.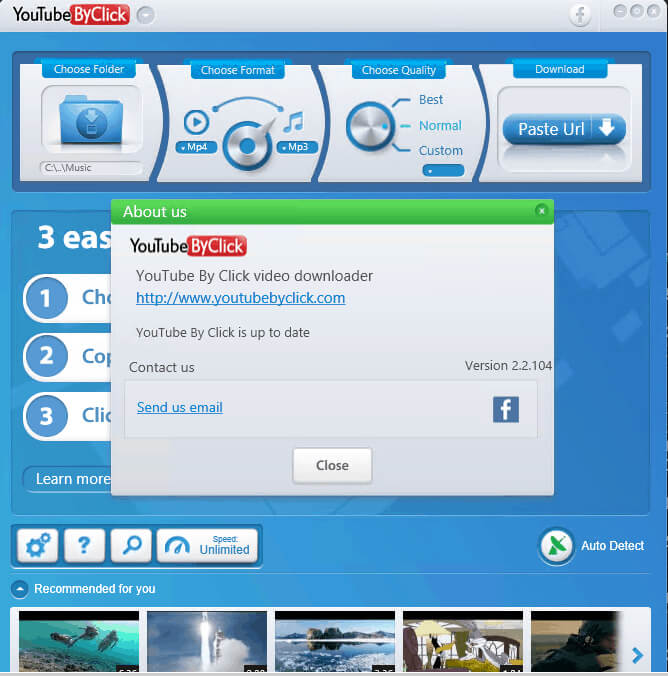 Which YouTube Playlist Downloader Software is the Best?
After discussing 5 best YouTube Playlist Downloader desktop softwares, we can say that iTubeGo YouTube Downloader comes at the top of the list due to quality of downloaded files, ease of use, and unique features. To provide a more in-depth overview, we've compared and tested all of these tools so that you can review and choose the best one.
Software
Operating Systems
Supported Formats
Supported Video Qualities
Price
Test Result
iTubeGo YouTube Downloader
Windows, Mac
40+ Formats
Video: MP4, MOV, AVI, WMV, MKV, FLV, HEVC MP4, HEVC MKV
Audio: MP3, M4A, MKA, WAV, AAC, FLAC, AIFF, OGG
240P – 8K
$29.95

With Turbo-Fast Mode, downloading is super-fast, and there is no limit to the number of videos in the playlist.
Already downloaded videos in the playlist can be skipped with the "Skip Downloaded" function.
Add a serial number to the playlist filename.
The files are saved in separate folders by the playlist for easy management.

YouTube Playlist Downloader
Only Windows
MP4, 3GP, MP3(You will need to install another software)
Up to 1080P
Free

Video analysis is very slow and failed to download. (We tried many times, but the program didn't respond in downloading YouTube playlist)

VLC Media Player
Windows, Mac, Linux
MP4
720P
Free

The download procedure is a bit complicated and cannot download all the videos in a playlist at one time. You will have to download videos one by one.

TubeGet
Windows, Mac
MP4, AVI, MOV, MKV, M4A
240P – 8K
$29.95

Although the officials claim that the free version has no restrictions to download playlists, but in our test, it was impossible to download playlists with the free version.
Instead of saving separate subtitle files, it can merge subtitles and video files.
Video analysis speed is just fine, download speed is relatively fast.

YouTube By Click
Only Windows
MP4, MP3
240P – 8K
$19.99

When you copy the playlist link to the clipboard, you don't need to paste and the program will automatically pop-up the download prompt.
It isn't ad-free software.
How to Download Playlist with Youtube-dl
Youtube-dl is a package introduced for users who are familiar with CLI commands. This package is specially designed to download any YouTube video or a playlist. If you're not familiar with commands, this option is not for you. Using this method, you can download and save videos into your local machine using the Homebrew package.
How-to Steps
Step 1: First, your machine needs to have Homebrew installed as a prerequisite. If not, please go ahead and install it.
Step 2: Open your command line/Computer terminal.
Step 3: In the terminal, type brew install youtube-dl. This command is used to install the youtube-dl into your machine. If there is any new update for Homebrew, before installing youtube-dl, it will get updated.

Step 4: The whole process will take around 2 minutes, and once it is completed, type youtube-dl (video URL) and press enter. Remember to replace the video URL with the actual video/playlist URL.

How to Download YouTube Playlist with IDM
Internet Download Manager is probably one of the most used download managers in the world. IDM allows you to divide each download into several different threads, thus speeding it up to five times. It also allows batch downloads and automatic update of download jobs to pause the download and even turn off the computer so that when you turn it on again, you can resume the download at the same point where you left off. IDM is not a free program. However, the developer lets you try it for free for the first 30 days. After this trial period, you will have to decide whether to buy a user license or you will have to uninstall it from your computer.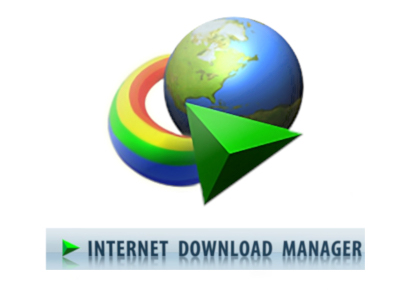 Morever, you can easily download YouTube videos with IDM by following our guide.
How to Download YouTube Playlist to Android
If you're using an Android mobile phone and want to download YouTube playlist directly on your Android device, then coming up next is an app that also works as a YouTube playlist Android downloader and allows you to download playlists without any restrictions.
Best YouTube Playlist Downloader App – iTubeGO
iTubeGo for Android is a 100% free video/audio downloading app that can even download whole YouTube playlist in just one click. With the help of its smart detection tool, you just need to copy the URL from the website, open the iTubeGo app and it will automatically detect the link information and prompt the download window. The downloaded files of the iTubeGo android app will save in separate playlists folders, and the playlists can easily be managed with the built-in file manager of the app.
Unlike most of the apps, it is 100% security verified and downloads media files without compromising on your data security. Moreover, iTubeGo for Android provides you the option to store files on the SD card without taking up your phone memory.
You can download the app from the link given below or download it from the App market here.
How to Download YouTube Playlist on Android
Launch iTubeGo for Android app on your device and get the playlist link that you want to download. For this purpose, the iTubeGo app provides you different solutions. First, you can simply open the particular YouTube playlist from the built-in browser of your iTubeGo app and click the Download button. Otherwise, copy the playlist URL from YouTube, open iTubeGo for Android app and it will automatically recognize the files of link and pop-up a prompt box with download details. You just need to press the Download button on the prompt box.
In the next window, you have to select the Download Type and Quality from the given options. After that, you can select the videos/audio in Download List or simply press the Select All button to automatically select all files.
Tap the Start Download button and it will start downloading all the videos/audio in the playlist. Then, all files will be saved in the separate playlist folder.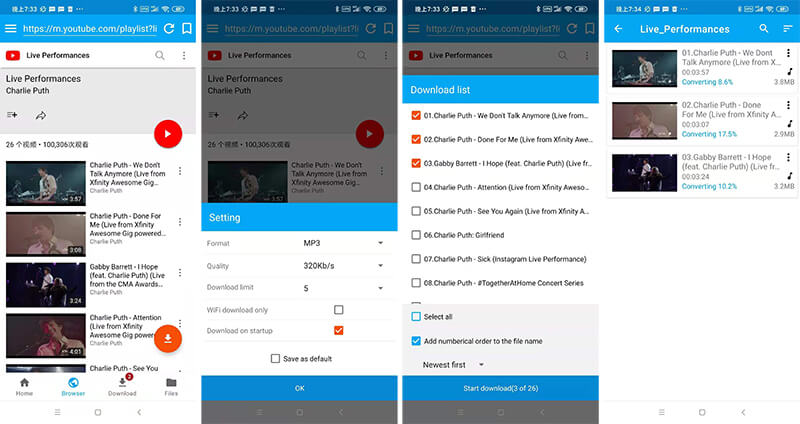 How to Download YouTube Playlist to iPhone
Option 1: Directly Download YouTube Playlist to iPhone with YouTube Premium
Open the YouTube app on your phone. If you can't find the app, search for YouTube on your home screen.
Then, search for a playlist to download. To search it, click on the search button at the top and type the keywords.
Once you obtain the relevant matches, click on the filter icon at the top to filter the playlists. From the content type list, you can select Playlist and remove all the other selected options.
Then, all the results obtained will be filtered, and select the playlist you want to download.
Tap on the download icon, select the required quality in the popup card, and then tap OK.
After few minutes, all the videos in the playlist will be downloaded into your download folder.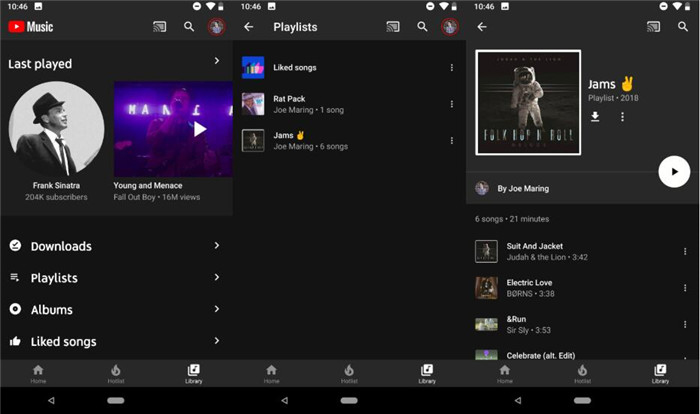 Option 2: Download YouTube Playlist to MP3 and Sync to iPhone
You can use our iTubeGo YouTube Downloader to download all the videos in the playlist at once. Once you download the videos, follow the below procedure to transfer them into your iPhone.
Step 1: Connect your iPhone with the PC and open the iTunes app. When iTunes detects your iPhone, click on Continue.

Step 2: Next, go to the Summary tab and then Options in the Settings. The Settings menu could be different for each user since it depends on your content in the library. Under the Options, tick on the option "Manually manage music and videos" and click Apply.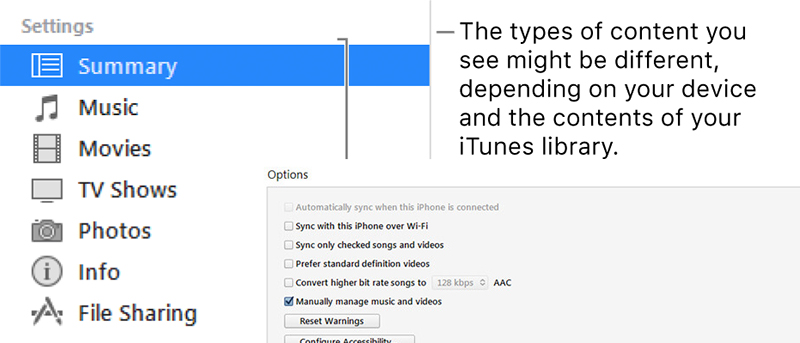 Step 3: Now click on the File option and select Add Folder to Library from the list. If you want only a single file to transfer, select Add File to Library option. This will open a new window to select the files that you want to transfer to the iPhone.
Step 4: Under the Devices section, select your iPhone and click on the Movies menu on the Settings menu. After that, select the Sync Movies checkbox and turn it on. Then you can select all the files that you want to transfer to the iPhone. Once everything is selected, click Done.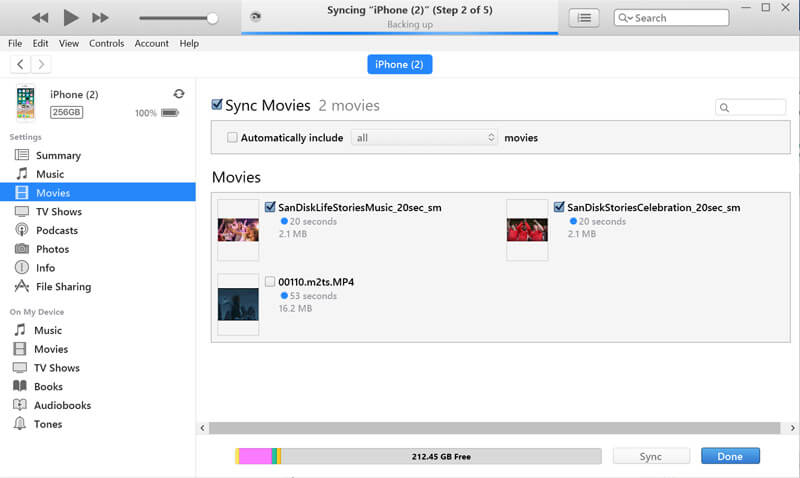 How to Download YouTube Playlist Online
If you want to download YouTube playlists without installing any third-party software or app, then online converters can be the right option for you. There are various options available for this purpose but not all the tools are reliable enough to perform the task efficiently. To explore the best online YouTube Playlist Downloaders.
To Conclude
After comparing so many YouTube Playlist downloaders, we can conclude that some of them perform better when compared to others. However, if you want an ultimate solution to download YouTube playlist, iTubeGo YouTube Downloader should be your top choice. And for all the android users, iTubeGo for Android app can perform the task in the most simplified manner.
(Click to rate this post)
Generally rated 4.5 (215 participated)