Audio books release our hands and eyes, allowing us to listen with our ears when traveling or going to work. If you want to download YouTube audiobooks for free, then we will introduce the most practical method so that you can download full audiobooks from YouTube at any time.
How to Download Audiobooks from YouTube?
Tool: iTubeGo YouTube Downloader
Applicable platform: Windows/Mac/Android
With the help of iTubeGo YouTube Downloader, you can download any audiobook from YouTube without any issue. This tool not only works great for YouTube but can also download videos and convert them to 20 audio and video formats. You can free download it from the links given below.
Now once you've installed iTubeGo YouTube Downloader to your computer or Android phone, coming up next are the steps to download free audio books to mp3.
Step 1 Go to YouTube and copy the link of the audiobook page that want to download.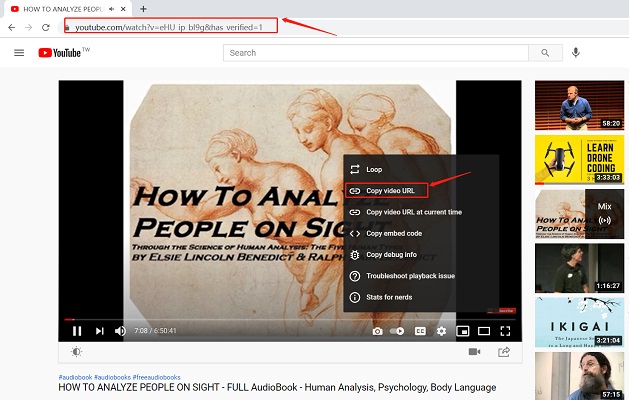 Step 2 Launch iTubeGo software and set the required download options from the Preferences section, set the output format as mp3 or other audio format.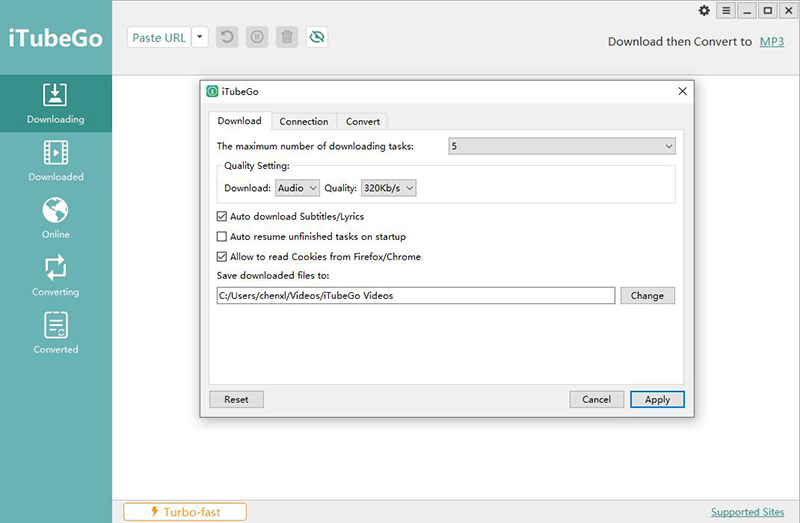 Step 3 Now, click the Paste URL button and the details of the copied link will automatically be fetched and the download process will start instantly.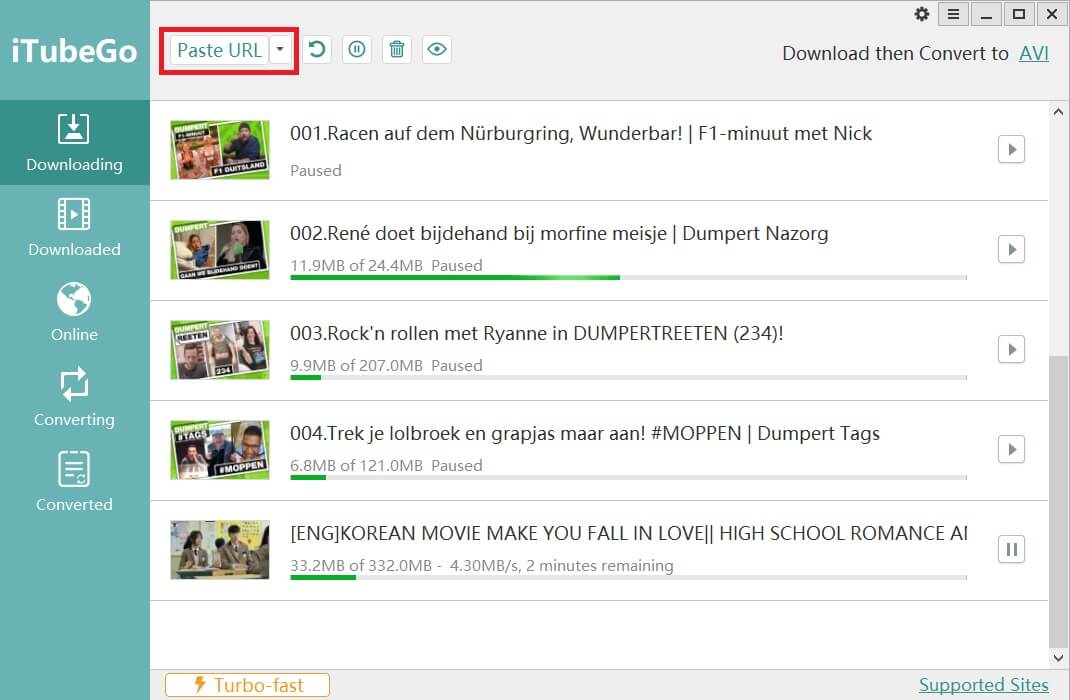 Step 4 When the download process gets completed, you can access downloaded YouTube audiobooks from the Downloaded tab of the software.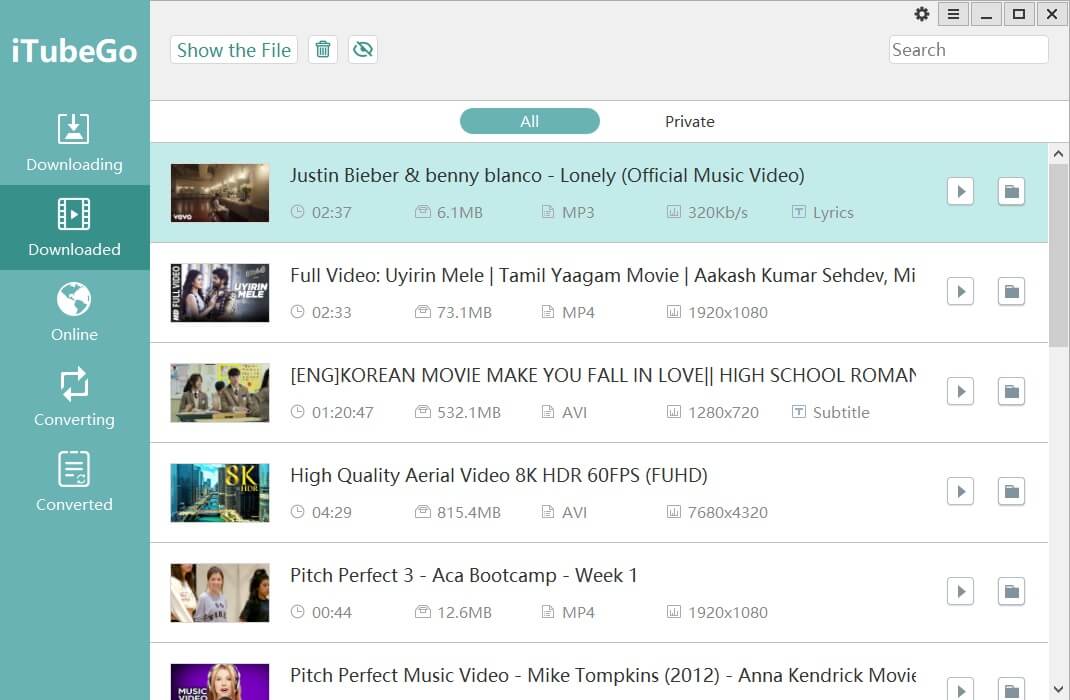 Free Full YouTube Audio Books Channel You Can't Miss
There are some YouTube channels that have an extensive library of some of the best audio books. From Sci-Fi to history and medical science to Philosophy you can find lots of audio books on these channels. These have English, Hindi, Russian, and German books in addition to many translated books in a number of languages.
1. Greatest AudioBooks

Language: English
URL: Click Here
This channel has more than 800 audio books, including author interviews, book reviews, and all book-related topics. You can listen to the full audiobook for free.

2. Intellectual Exercise

Language: English
URL: Click Here
This is an audiobook channel for Intellectual Exercise, Among its content, it offers playlists of stories and old time radio shows featuring H.P. Lovecraft, Sherlock Holmes, horror, and science fiction stories.

3. Hindi Audio Book

Language: Hindi
URL: Click Here
This is the largest Hindi audiobook channel. The content includes A-list Hindi celebrities and Professional narrates their favorite stories, full-cast performances Full Hindi audio books, and more.

4. WinterZeit Audiobooks Official

Language: German
URL: Click Here
Official audiobooks and radio dramas, published by WinterZeit Publishers and Studios, provide the highest quality audio and narration.

5. Classic Catholic Audiobooks

Language: English
URL: Click Here
The audio books on this channel are mainly classic Catholic books.

6. LibriVox Audiobooks

Language: English
URL: Click Here
LibriVox Audiobooks aims to provide all books in the public domain for free. All audio books have chapter selection in the video description for easier resume of listening.

7. Agatha Christie

Language: Russian
URL: Click Here
The audiobooks of the channel are dedicated to the themes of murder and tragic death, and leave many questions in the story, leaving room for imagination for the audience.

8. Sleep Learning

Language: English
URL: Click Here
This channel is a very interesting sleep learning channel. It provides a lot of audio books for learning English, allowing listeners to subconsciously receive new information through audio books before falling asleep.
The Final Verdict
Reading books is a good habit but it is very difficult to read books in the busy lives we have. E-books are a promising proposition but the real book reading feeling only comes from actual books. The solution for all of that are audio books. You can download audiobooks from YouTube for free using iTubeGo YouTube Downloader. This tool not only help you get YouTube audio books free download but also convert them to any format to play on your smartphone or any other device while you take a metro or drive to work.
(Click to rate this post)
Generally rated 4.5 (215 participated)