Want to know how to download music from Vimeo to MP3 format? If your answer is yes, then this article is probably all that you're looking for!
This article will discuss the Vimeo Music Downloader that allows you to download music from Vimeo. You can easily download Vimeo music by following some easy steps.
How to Download Music from Vimeo by Desktop Software
If you're looking to download music from Vimeo on computer using desktop software, then iTubeGo YouTube Downloader is the best program that allows you to download unlimited videos in a single click. It offers you to download videos in multiple SD, HD, and UHD video quality options. It also supports downloading Mp3 format audio files.
Feature Highlights
Compatible with more than 10,000 online video and music sharing platforms including YouTube, Vimeo, Instagram, Dailymotion, Facebook, and many more.
Download Vimeo videos in MP3, M4A, M4A, WAV, FLAC, and various other audio formats.
Extract audio from the Vimeo videos and save them as high-quality 320kbps MP3 files.
Multithread technology and turbo-fast mode make it possible to download files at 10X faster speed than any other solution.
Capable of downloading unlimited numbers of files without any restrictions or limitations.
How to Download Vimeo Music Using iTubeGo
Step 1

Download and Install iTubeGo
First, you have to download the updated version of the iTubeGo Downloader using its official site then;, you can download music from Vimeo. Also, you can use these links to download it.
The Software is ready to use after you install it on your PC. If you face any difficulty, seek help from the official user guide of the iTubeGo Youtube Downloader
Step 2

Find the Vimeo Song and Copy its Link
Select the music video you want to download. Now copy the URL link that is shown on the address bar.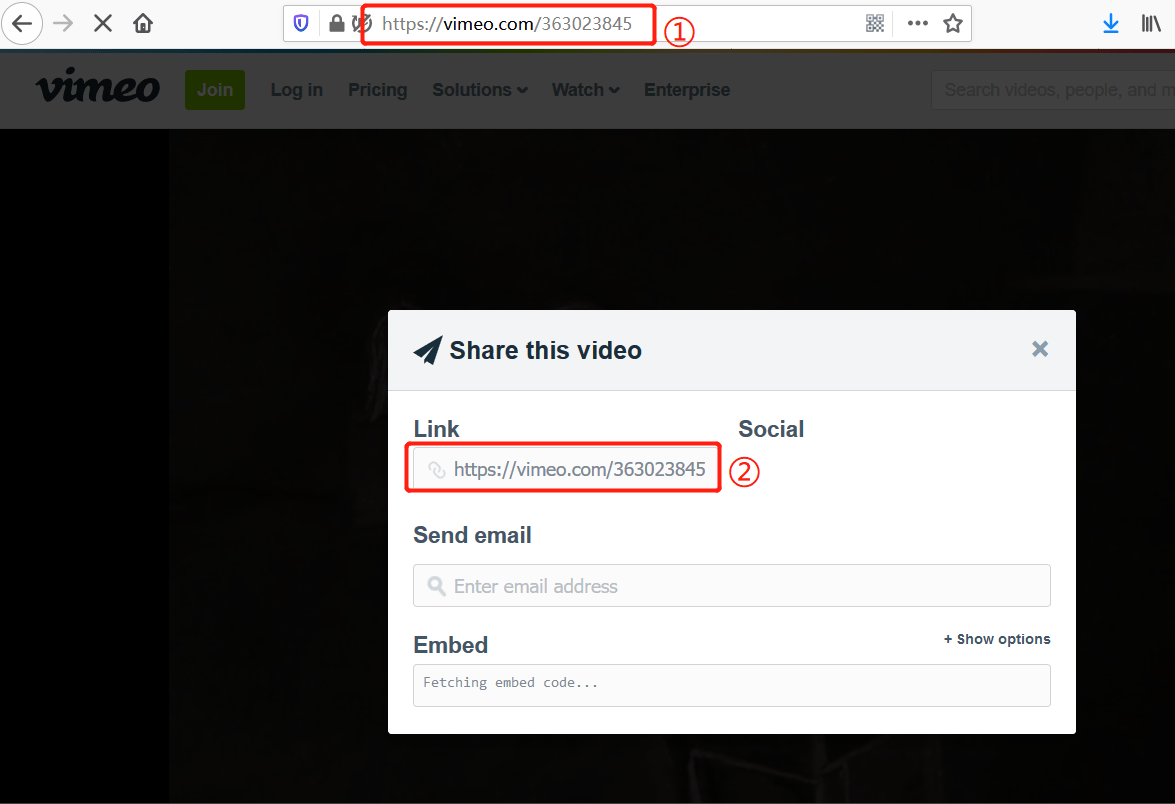 Step 3

Locate iTubeGo Software and Set Download Options
Open the iTubeGo Software and go to the Preferences menu. Now, choose Audio as your download type and required bitrate in the quality option. The default audio format of this software will be MP3 that you can change at the "Download then Convert" section. You can access this section from the top-right corner of the main interface.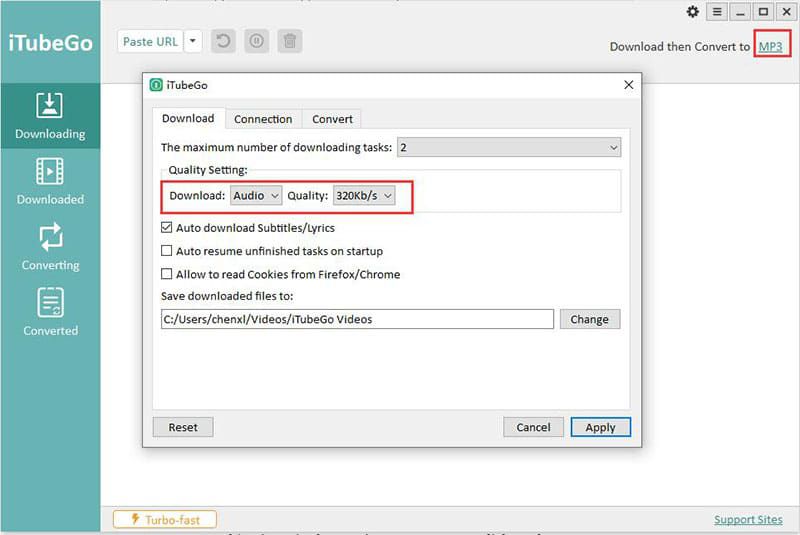 Step 4

Paste the Copied Vimeo URL
Now paste the copied URL link by pressing the "Paste URL" button, and you will see that the song is downloading automatically.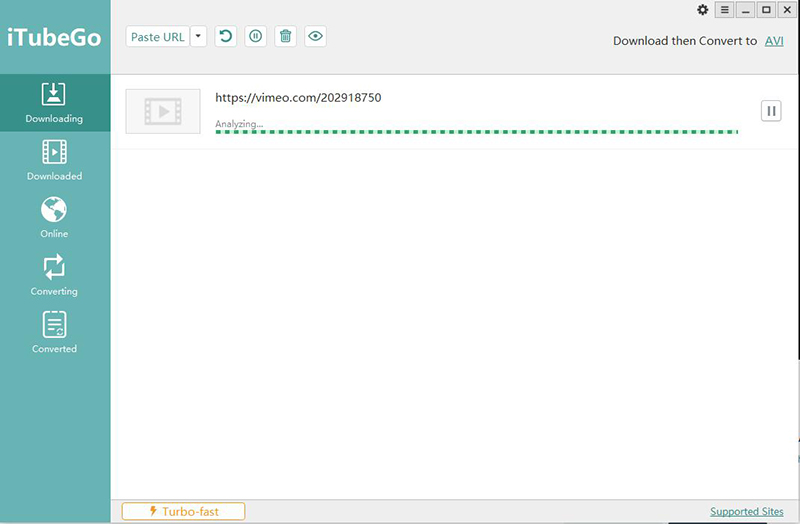 Step 5

Locate the Downloaded Vimeo Music Files
Open the Download folder of the iTubeGo Software and you will find your downloaded music files there. Listen to your favorite music, and enjoy it.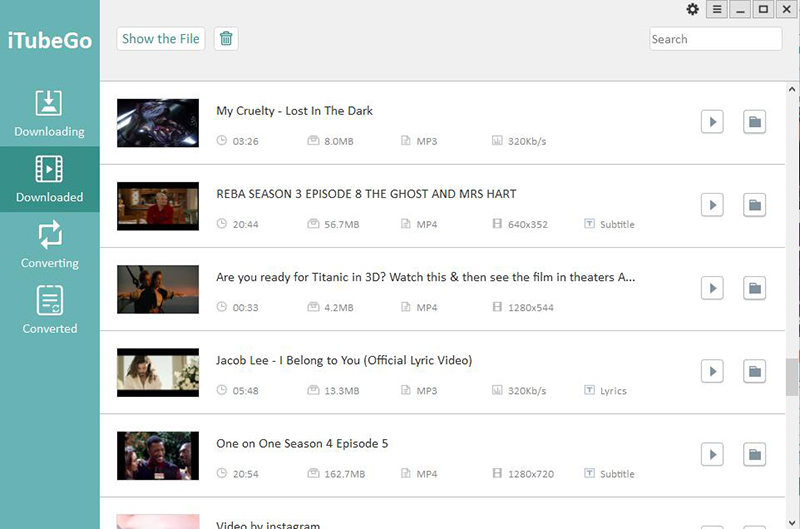 How to Download Music from Vimeo on iPhone
iTubeGo YouTube Downloader does not only allow you to download videos on PC but also mobile phones. You don't have to worry about downloading these songs on the iPhone. Vimeo music download with iTubeGo software can also help you downloading files to the iPhone. For that, the easiest way is to transfer the downloaded Vimeo music with iTubeGo program from the PC to iPhone. Just follow these simple steps:
Step 1

Connect your iPhone to the PC
According to the procedure mentioned above, for Vimeo music download on iPhone, first, download the iTubeGo Software in your PC. Then connect your iPhone to your PC by a USB wire.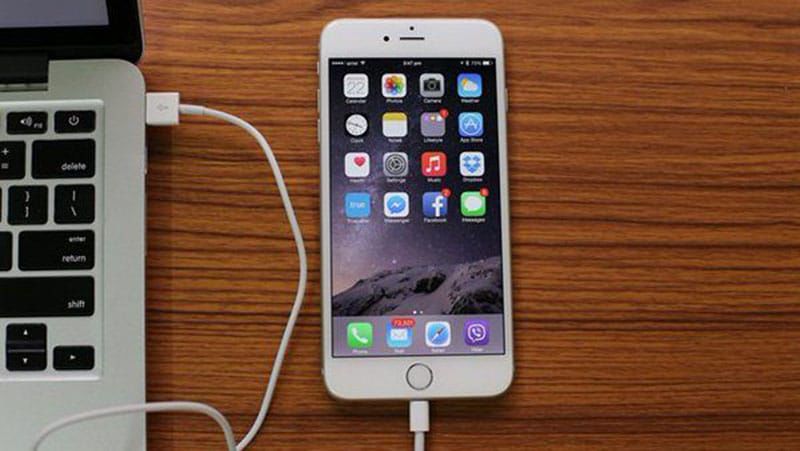 Step 2

Open iTunes in PC
First, open the iTunes app on your computer. Now, press the mobile phone icon displayed on the upper-corner and selects the media sharing option.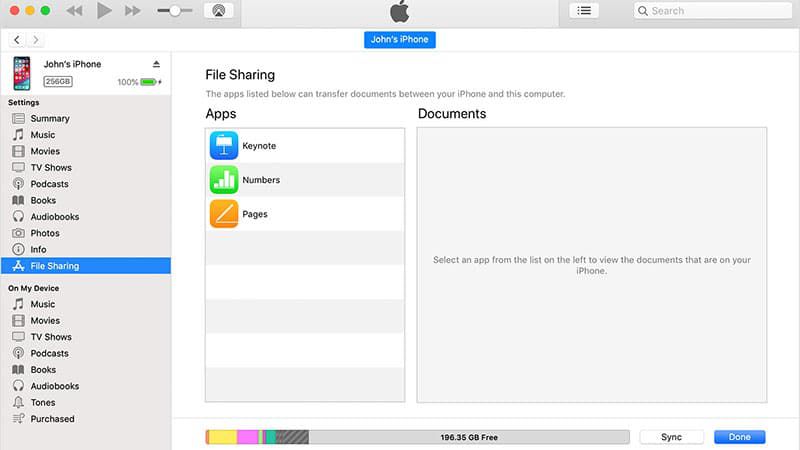 Step 3

Transfer the Vimeo Video
Select the music file you want to download from Vimeo to iPhone and transfer it to your iPhone.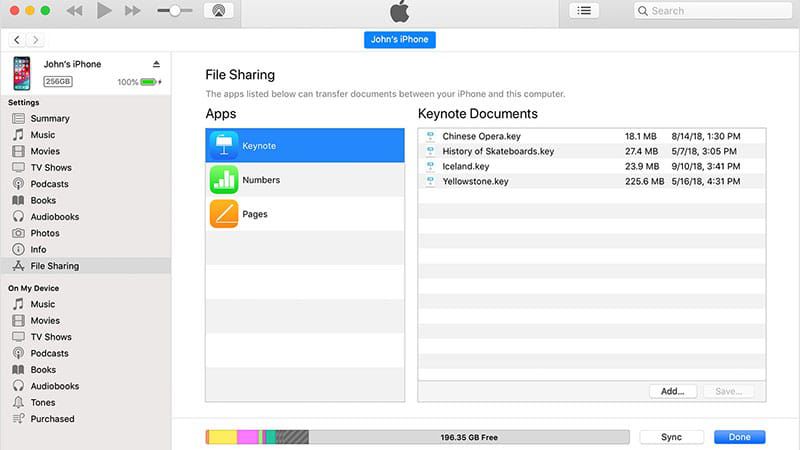 Step 4

Enjoy the Vimeo Music on iPhone
After the transfer, you can open the music file on your iPhone and listen to the song.
How to Download Music from Vimeo on Android
Using an android phone? Install iTubeGo for Android app for free. It allows you download videos and music of your choice from more than 1000 websites, including Vimeo. Supporting multiple formats, iTubeGo downloader directly downloads music and videos on your android phone. Follow the simple steps for Vimeo music download on your android phone.
Step 1

Download iITubeGo and Install it
Firstly, download the updated version of the iTubeGo for Android app from its official webpage. You can also install the app from the link given below.
If your android device does not allow you to download it from other sources by giving security alerts, then change the security settings to "On" for new resources. iTubeGo is a 100% safe software and is free from virus. So, you can install it without any worry.
Step 2

Locate the Vimeo Video via its Built-in Browser
iTubeGo for Android has its built-in browser to access online websites directly from the app. To do that, open the built-in browser and head over to Vimeo website. Then, locate the Vimeo song or music that you want to download and press the red-colored Download button located at the bottom of the screen. If you have copied the URL from the Vimeo website, open the iTubeGo app and it will instantly pop-up a prompt box. On this prompt box, you'll find a Download button with all the link's details. Simply press on that Download button to proceed.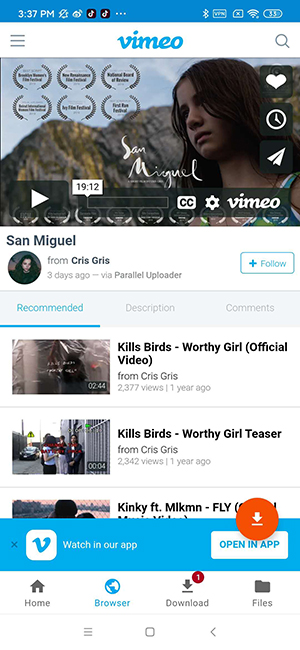 Step 3

Choose the Format Quality
After pressing the download button, you'll be provided with a new window with different download setting. Set the Download type as Audio and Quality/Bitrate from the given options i.e. 320kbps.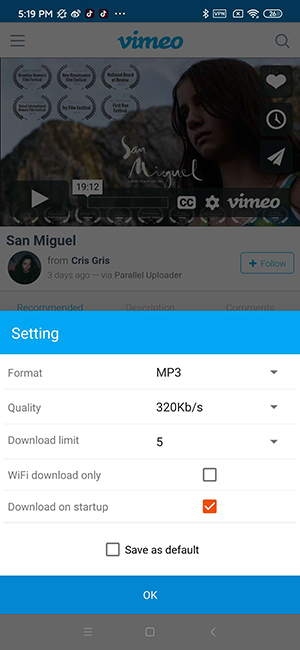 Step 4

Initiate Downloading Process
Finally, press the "OK" button that will start converting the Vimeo video into the required format and quality. Once the conversion gets complete, the music file will be saved to your Android device. You can also open the Files section of the app to access all downloaded media with iTubeGo for Android.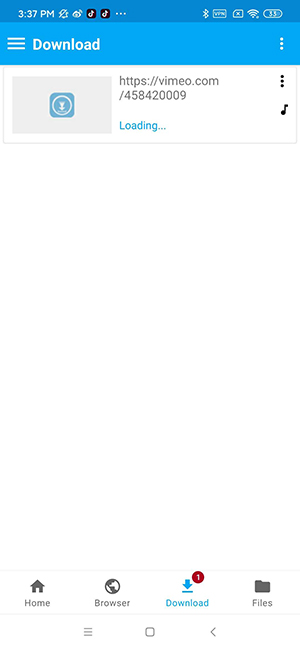 To Conclude
Downloading videos and watching them offline is way easy nowadays. You can listen to unlimited songs of your favorite singer by following the steps as mentioned earlier. Whether you are an Apple user, the android user, or you like to listen to songs on your PC, you can download music from video wherever you want.
iTubeGo is the major key by using which downloading has become easier, and it takes almost no time. So, don't wait and download music from Vimeo right away.
(Click to rate this post)
Generally rated 4.5 (215 participated)