Vimeo now proudly boasts 70,000,000 members worldwide due to its engaging community and incredible features. However, the important question is, can you download movie from Vimeo? Who doesn't want their favorite movies available to them 24/7 without being dependent on an internet connection?
Whether you are looking to download your favorite movie or video to your desktop, android, or iPhone, we have covered some of the best tools that will help you to achieve just that. So let's dive into the details of how to download movie from vimeo.
How to Download Movie from Vimeo on Computer
If you are looking to download Vimeo HD videos, then desktop software will be your first choice. What better software than iTubeGo YouTube Downloader, which enables you to download top-quality videos from Vimeo and thousands of other online websites such as YouTube and Vlive. That's not all; it allows you to download your chosen videos in several output formats while giving you the option to extract the audio from the video and saving it as an mp3 file.
Let's look at some of the fantastic features that iTubeGo YouTube Downloader offers:
To provide the users with improved video quality, it supports MP4, M4V, AVI, HEVC MP4, HEVC MKV, and various other high-quality output formats.
You can effortlessly download HD, Full HD, 4k, and even 8k videos.
Other than Vimeo, this software supports thousands of other high definition video websites.
Get blown away with its downloading speed that is ten times faster than any other downloading tool.
There are separate versions for Mac and Windows operating systems.
How to Download Movies from Vimeo with iTubeGo
Step 1

Download and Install iTubeGo
Since this is a desktop software, you will have to install it on your computer. To achieve this, go to the official webpage of the iTubeGo YouTube Downloader and download the installation package. Download the software directly by using the following links.
The entire process is easy and to remove any queries, you can always refer to iTubeGo YouTube Downloader's official user guide.
Step 2

Copy the Vimeo Video URL
Now open the Vimeo website and go to the specific movie you want to download. Find its URL on the address bar of your browser and copy it.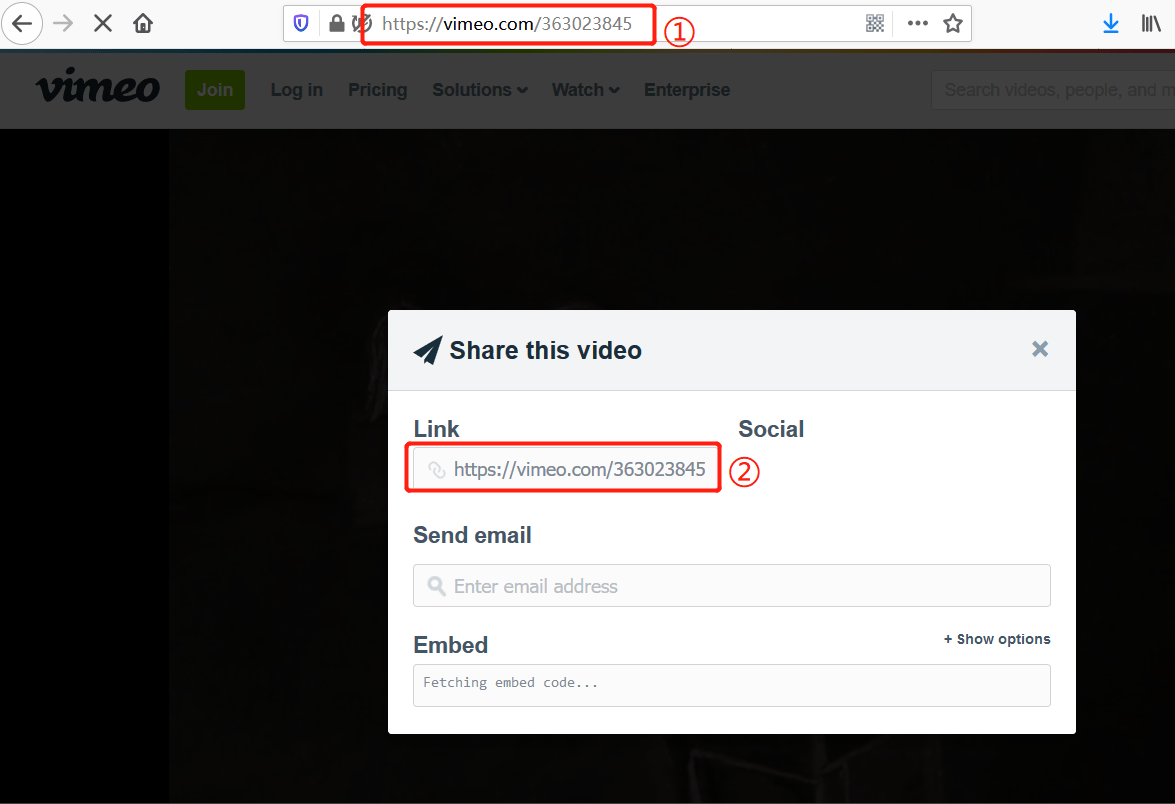 Step 3

Setting the Downloading Format
This is the crucial step where the downloading process starts. Start by launching the software that you installed on your computer and make your way to the Settings or Preferences section. Here, you can opt for the desired downloading format and video quality. As you're looking to download Vimeo 1080P video, select Video as your download type and Quality at 1080p.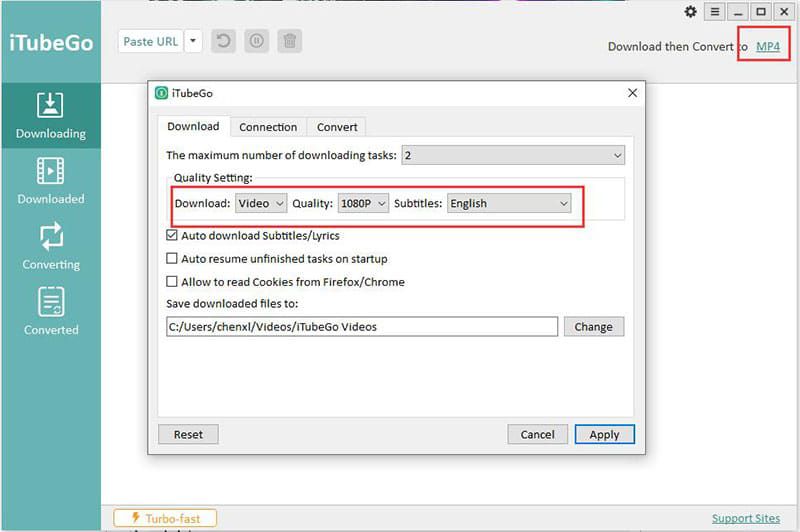 Step 4

Paste the Copied Vimeo Video URL
Now you can paste the URL of the Vimeo video by just clicking the "Paste URL" button and the downloading process will automatically start.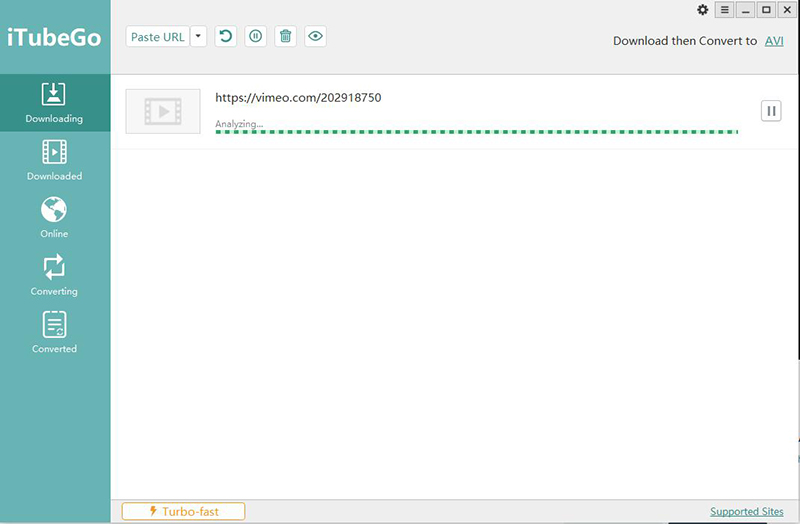 Step 5

Download is Completed
Once the Vimeo video has been converted to your desired quality and format, it will be automatically saved to your computer. You can easily access all your downloaded media files from the software's "Downloaded" section.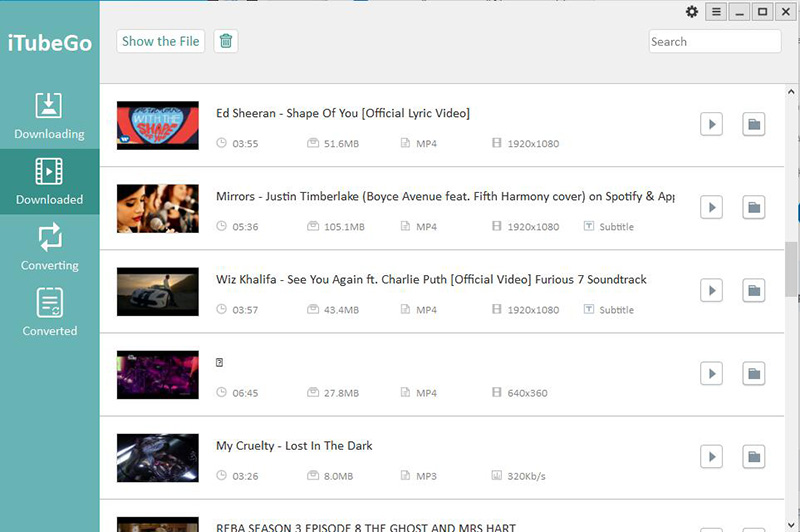 How to Download Vimeo HD Videos on Android
Downloading Vimeo videos to your android device is a piece of cake using the app iTubeGo for Android. This downloading app is 100% free and is specially designed for downloading high-quality videos/audio files from various online websites. To download Vimeo HD video, iTubeGo offers all quality features as its desktop version.
How to Download Vimeo HD Videos Using iTubeGo for Android
Step 1

Download and Install iTubeGo for Android
You need to first download and install the latest iTubeGo app version on your android. You can download it from its official webpage or from the link given here.
Step 2

Open the App and Go to the Vimeo Video
Once you have installed the app, launch the iTubeGo app on your Android powered device. Using the app's in-built browser, open the Vimeo website, and go to the video you wish to download and simply press the red download button.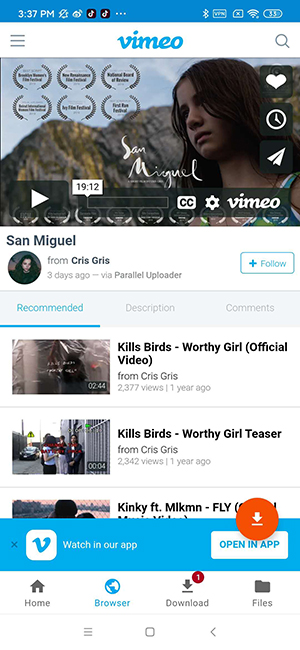 Step 3

Select Downloading Quality and Format
Once you press the download button, you will be presented with different settings. Select the download type as video and among the quality options, select 1080p.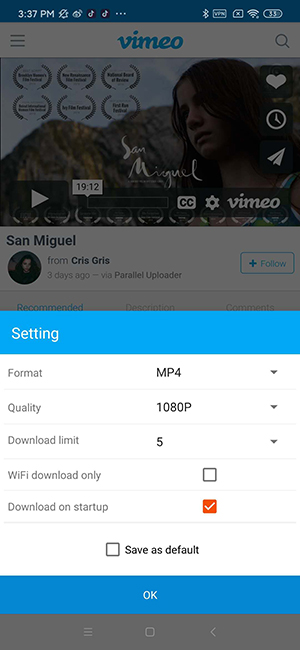 Step 4

Download the Video to Your Android Device
Press the ok button once you are done with the settings to kick start the downloading process. Once the video is converted to the desired quality and format, it will be automatically saved to your android device.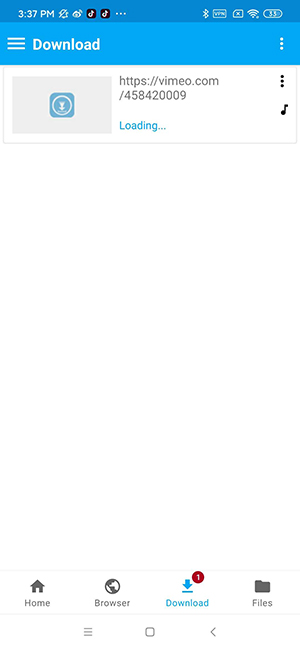 How to Download Vimeo Movie in 1080P on iPhone
The simplest way of downloading Vimeo videos to an iPhone is by transferring the video from a PC to an iPhone. You can download Vimeo HD files on your computer by using iTubeGo YouTube Downloader, as explained above. You can achieve this with the following steps:
Step 1

Download the Vimeo Movie using iTubeGo
Download your desired video to your desktop using the iTubeGo downloading software. Then connect your iPhone to your device. You can either connect it through a USB wired connection or through a Wi-Fi network.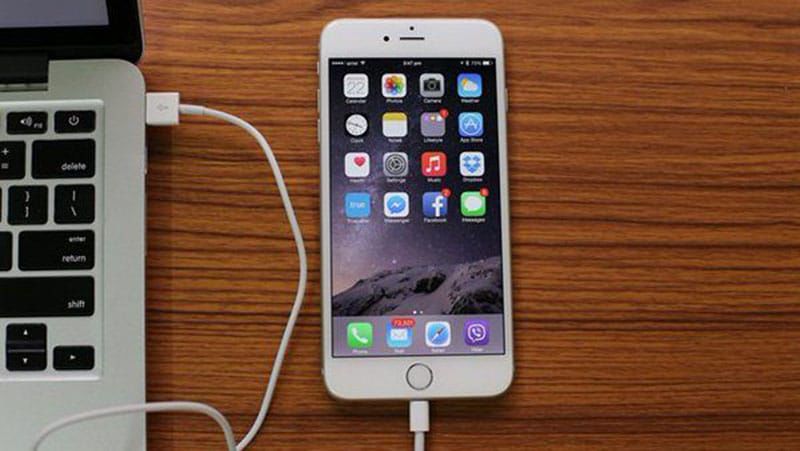 Step 2

Open iTunes
Once you have successfully connected your iPhone to your PC, open the iTunes software on your desktop. Then go to the option of media sharing by clicking on a phone icon that is located on the home window's top right corner.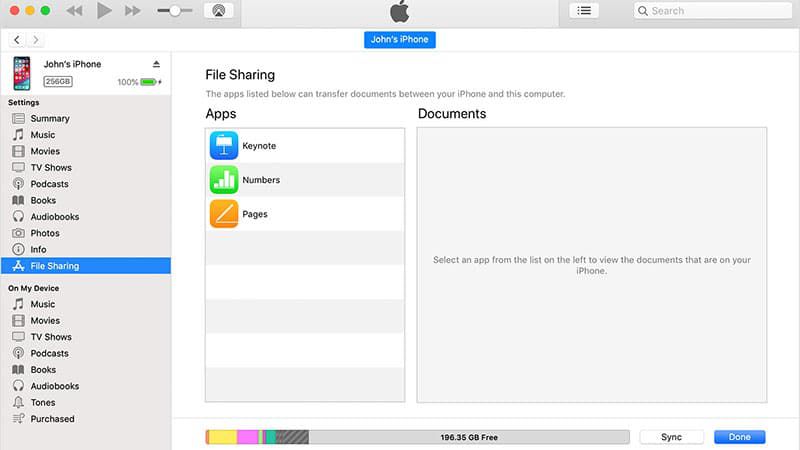 Step 3

Transfer the Video
Simply select the Vimeo video you want to transfer and select the transfer button.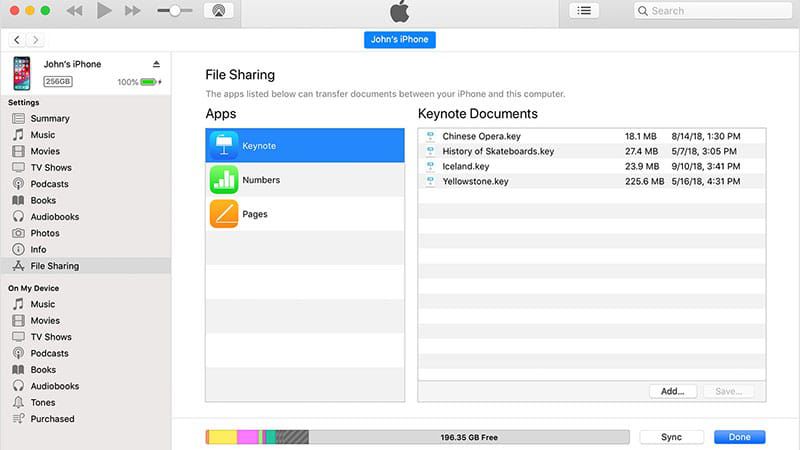 The Final Verdict
If you are looking to download movie from Vimeo to your desktop, android device, or iPhone, iTubeGo YouTube Downloader is a winner. Simply follow the steps mentioned above and you are good to go.