Soundcloud has lately been regard as a household name among the people who have smart phones and have a good taste for music. As harmless as it is, Soundcloud is still blocked at certain places and people cannot get to their favorite music even though they have a working internet connection. If you want your Soundcloud unblocked, stick with us and we will help you make that possible. Let's dive into why Soundcloud is blocked at certain locations.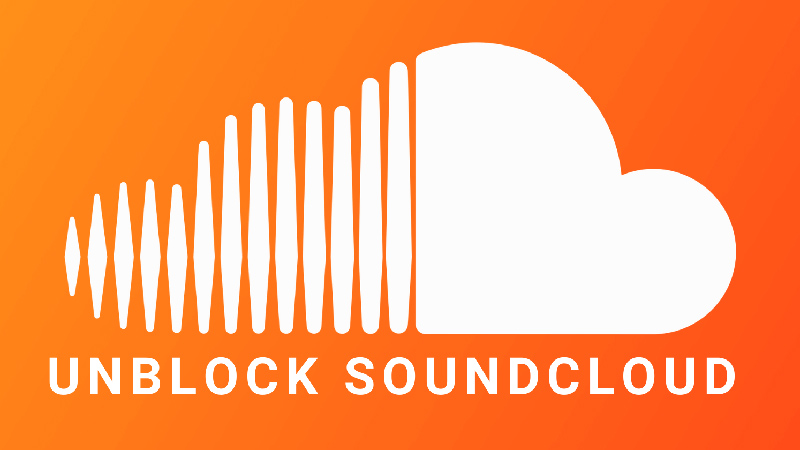 Why Might SoundCloud be Blocked at School & Work?
Soundcloud is blocked in a handful of companies because of certain copyright violations otherwise you can access it anywhere in the world where there an active internet connection. However, still when you want to listen to a song from your collection as you draft the report, you notice that the office internet ain't letting you get to Soundcloud.
This is done because of two main reasons. The first reason is that schools and offices have massive numbers of users and hence require more bandwidth. If people use leisure websites and resources like that the company will end up paying a hefty sum in the internet costs.
The other factor is that these things act as distractions for the employees and hamper their performance. If you want to get Soundcloud unblocked at school, read through this and you will know how to do that. We will introduce the Soundcloud unblocked proxy, Soundcloud unblocked music and other methods you will need to unblock Soundcloud anywhere.
How to Get SoundCloud Unblocked at School & Work?
Soundcloud can be blocked by the service provider, in your case the IT department of your school or office, at various levels and you will have to unblock it in a different method for every type of blocking. Most common way to block Soundcloud is by using the host files. You can resolve this issue using the following methods:
For Windows, go to Local Disc (C:)/ Windows/ System32/ drivers/ etc. and look for the "hosts" file.
For Mac, open a Finder window, and go to Applications > Utilities > Terminal, type "sudo nano /etc/hosts" and hit return. If you're asked for a password, try "admin" or "password."
Once you have located the file, open it and delete any line of coding saying something about "[IP Address] Soundcloud.com" and delete it. Save changes and reload the page to see if Soundcloud runs. If it doesn't, try the following:
1. Check the Firewall
Go to the fire wall. If it is a PC go to the Windows button and locate or search for control panel and open it. In it you will see the section of "System and Security". Open it to access the firewall and see if www.soundcloud.com has been added to the restricted URLs. If it is not, you can use one of the upcoming methods to rectify the situation.
2. Try Basic Unblocking Methods
Sometimes, the very basic things might be the cause of Soundcloud not working and you can resolve these common problems in the following ways.
Go to Soundcloud using its IP Address. You can try 13.224.187.50. Some network administrators only block the URL of the website and not the IP Address so you can go to the website using this method if they have used this approach to block the website.
Try different variations of the IP Address like "http://soundcloud.com" "https://soundcloud.com" or "soundcloud.com". If the admins have blocked one version of the URL you might be able to access the website.
Sometimes the website might be blocked by the DNS filtering system. To bypass this trap try resetting the DNS to Google Public DNS (8.8.8.8 and 8.8.4.4). Here's a guide for changing the DNS Addresses on Windows and Mac Computers.
3. Use Mobile Data
If you are trying to access Soundcloud on your smartphone via campus, school, or office internet and it fails to connect, try switching to your cellular data connection. If the website or its app has been blocked by the Wi-Fi administrator, switching to an alternate source of internet will solve your problem. If you want it on your PC or Mac you can turn on mobile hotspot and connect the computer to that instead of the Wi-Fi. Remember this can lead to really steep pricing if you don't have a data plan.
4. Change your Web Browser
At times, the website's access might just be blocked by a specific web browser. If Chrome is not working for you, try Firefox or Edge or Safari and you might be able to access the website.
5. Use a Proxy Server
A proxy server is a supercomputer that has an IP Address that you want to connect to it and it then goes through the internet on its own and returns the requested information to you without the host knowing who is accessing the internet and from where. You can use this approach and check if this works for you.
6. Use a VPN Service
Virtual Private Network, aka VPN, is a service that changes the IP Address of a computer which makes it impossible for the service to determine the location of the user. You can be sitting in your office and the VPN will reroute your connection to show that you are in Hong Kong or Sweden.
Top 6 Best Soundcloud Unblocked Proxy & VPN
The best way to access any website that is blocked in your area, is by using a proxy service or a VPN. Here are three of the best of both that you can use to access Soundcloud.
1. Best Proxy Servers for SoundCloud
1. Hidester
Hidester is one of the best proxy servers to ever be. This proxy service provider has servers stationed in Europe and North America meaning you can access everything that might be blocked in your region. A very good quality of this proxy server is that it keeps no logs of the users and there is no compromise on the identity of the users.

2. Hide.me
Hide.me is a good proxy service provider with servers in the US, the Netherlands and Germany. It has a lot of cool features like disabling cookies, scripts, and objects that can register your location or identity. It has a high connection speed and also provides a browser add-on that can be used to easily activate the proxy when you need.

3. HMA
HMA is a one-click proxy service that is available in the form of browser add-ons for all popular browsers including Chrome and Firefox. HMA's servers are stationed in US, UK, Netherlands, Germany, and France and can be used to access any blocked content. HMA proxy has an acceptable speed and has cool features including the ability to kill a tab with one command.

2. VPN Services for Accessing SoundCloud
1. Hotspot Shield
Hotspot shield is the Holy Grail of VPNs. You can use it to access any blocked website, including Soundcloud. All you need to do is to download its app from the web store of your browser and install it on your browser. It can be activated with one click but there's a catch. It only lets you use 500 mb of data every day of 15 GB monthly. If you want to use unlimited internet via Hotspot Shield, you'll need to get the premium version.

2. TunnelBear
TunnelBear is one of the fastest VPN connections in existence. You can download and use it as an add-on on your web browser or as an app in your smartphone that can help you access the internet through a masked location. The daily data allowance for users is 500mb in the free mode and you can upgrade to premium to access better servers and unlimited data.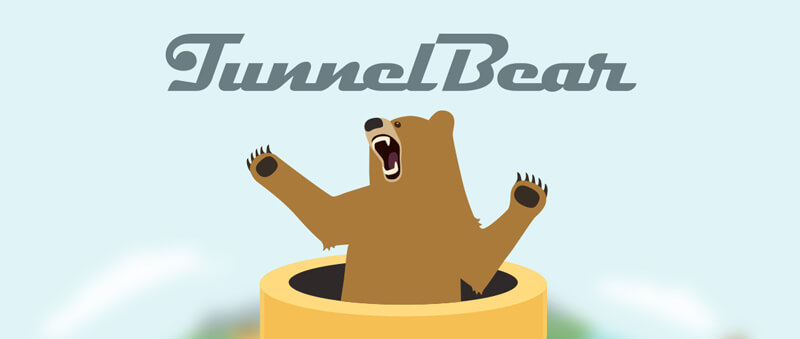 3. Proton VPN Free
If you want a free proxy with no data limits, this one is for you. It offers unlimited data for free but you can only use it on one device at a time and the free version only offers three servers and they are not fast enough to provide you a good experience.

How to get Soundcloud Unblocked Music Downloaded
There is a fool-proof method of playing Soundcloud songs on your computer regardless of the internet connection situation and that is by downloading the songs. The task is not as daunting as it might seem, and the same can be used to download any audio and video content from any website from the entire internet. The method works based on a tool known as iTubeGo YouTube Downloader.
You can download this iTubeGo Music Downloader from below link:
Key Features:
How to Download Any Blocked Soundcloud Song on Your Computer
Step 1 First of all, you'll have to setup your network connection. Activate the proxy server or VPN you are using and make sure that the software has been allowed to use the proxy connection. If that is not possible, you can go to the connections section of the software and manually enter the proxy details.
Step 2 Open iTubeGo YouTube Downloader and go to the preferences section. Here you'll have to set the download format in which you want the song to be downloaded. To set the output format to Mp3, you'll have to go to the "Download then Convert to" section of the software.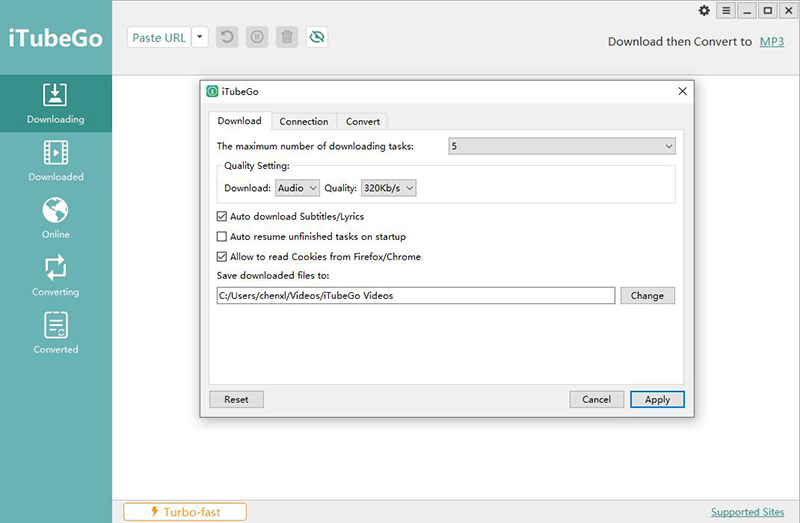 Step 3 Now, head over to the online section of the iTubeGo software and click on the dedicated Soundcloud tab. Then, navigate the track you want to download using the built-in browser of the online section.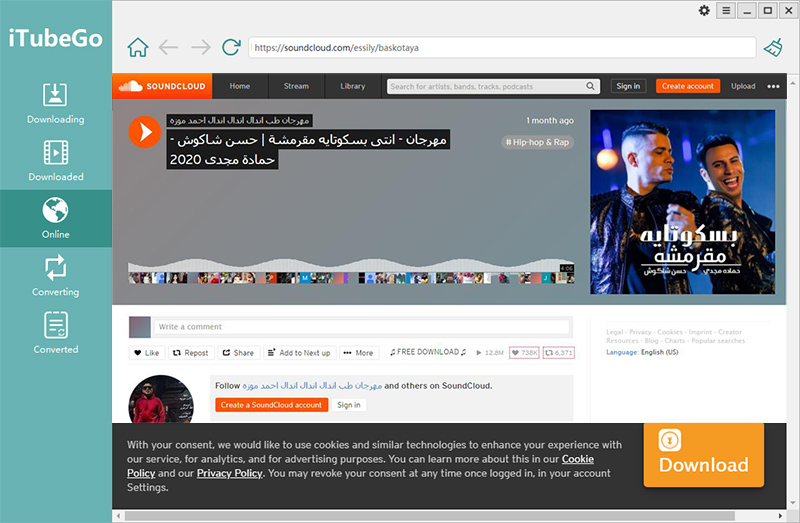 Step 4 After opening the particular SoundCloud page, click the Download button. Once you've clicked the Download button, the download process will initiate and you can check the downloading progress in the Downloading section of the software.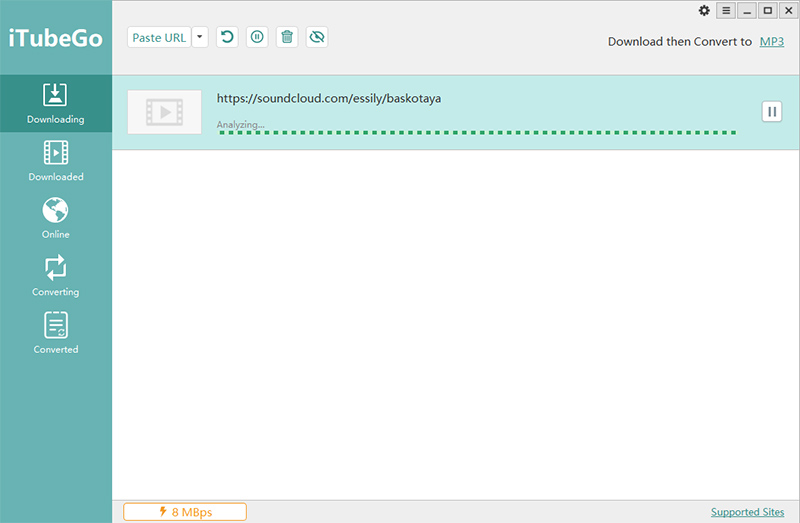 Step 5 When the SoundCloud unlocked music gets download, you can find the downloaded song in the Downloaded tab of the iTubeGo program.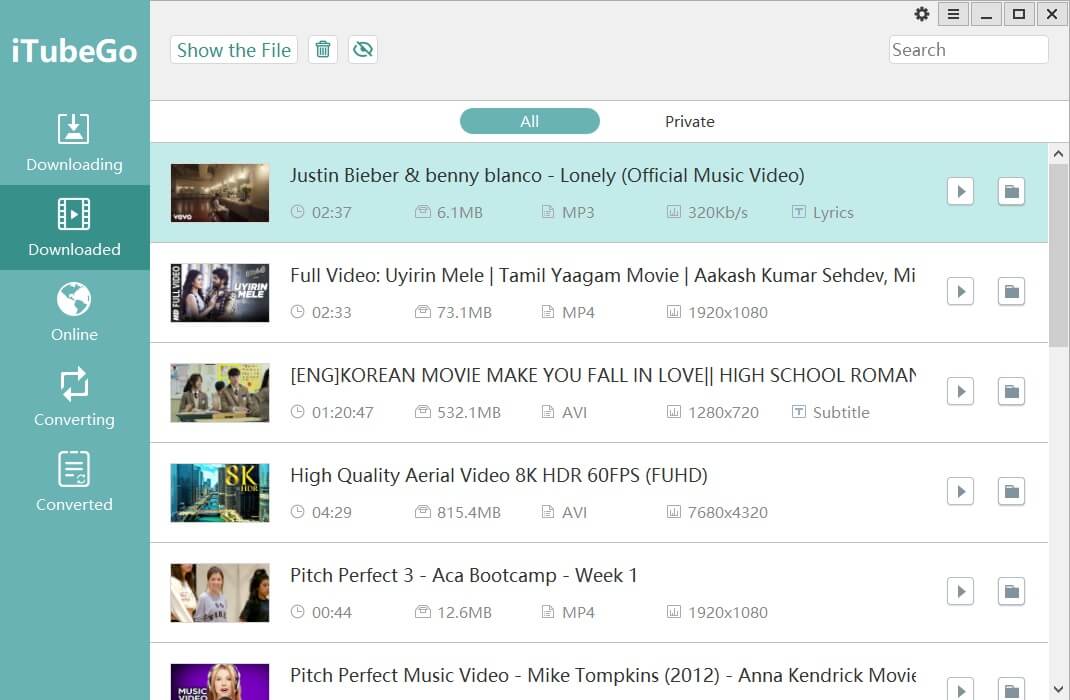 To Conclude
You can be unable to use Soundcloud if it is blocked by your internet service provider like your office or school or it can be barred altogether in your region by the government or other higher authorities. However, nothing is impossible. You can access Soundcloud from any device using a proxy server or a VPN service. And if you want comprehensive solution to get SoundCloud unblocked music, then iTubeGo desktop software is there for you!
(Click to rate this post)
Generally rated 4.5 (215 participated)