Facebook has an awesome collection of cool videos about almost everything. All these videos can be viewed live on Facebook, but it does not allow you to save the videos to your device. This is because Facebook makes money by running ads in the videos and they can't run the ads if you watch the video offline. There are some tools available out there that can make downloading Facebook videos possible for you. These apps and services make Facebook URL download very easy and we'll today have a detailed look into some of the best Facebook link download software. So let's have an introduction to some of the best free Facebook URL video downloader software.
1. iTubeGo YouTube downloader
This is, hands down, the best URL video downloader to ever be. It has earned that name because of the lots of cool features it offers.
Key Features
The salient features of iTubeGo YouTube Downloader include but are not limited to:
iTubeGo YouTube Downloader promises 10x faster speed than any other video downloader you can find. This is achieved by establishing multiple connections with the host website which makes the downloading process a very fast one.
You can download whole playlists in one go using this tool. It saves a lot of time that is wasted while downloading each of the videos individually.
iTubeGo YouTube Downloader uses an in-app proxy that makes it sure that your connection is encrypted and secure and that your privacy and identity are never compromised.
This amazing downloader lets you download the videos from Facebook or any other website in the format you want. It supports all video and audio formats there are.
High-Resolution downloads
Unlike many of the video download tools, iTubeGo YouTube Downloader makes it possible for you to download youtube videos in 4K and full-HD resolution
Download and install iTubeGo
To use this tool, download and install it and register for it. Once the application is up and running in your PC, just copy the video URL from your web browser and enter it in iTubeGo to have the video saved to your computer in the format and resolution of your liking.
2. 4K Video Downloader
This tool is developed by 4K Download, a company that is known for making free video grabbers. It is free to use and is available for Windows, Mac, and Ubuntu systems. It can download videos from Facebook as well as from YouTube.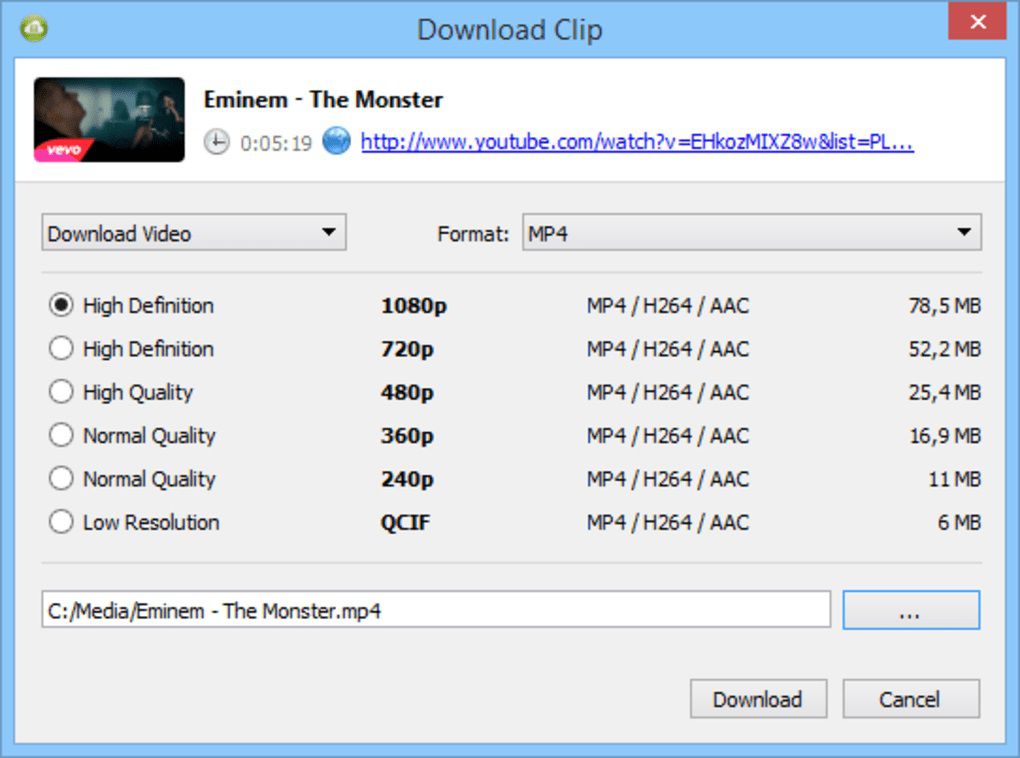 3. ClipGrab
This tool can be used to download videos from Facebook an YouTube. It has the option of downloading in a number of formats like MP4, MPEG, and FLV. It downloads and converts the video at the same time and is available for Windows, Mac, and Linux. It is not available for mobile devices.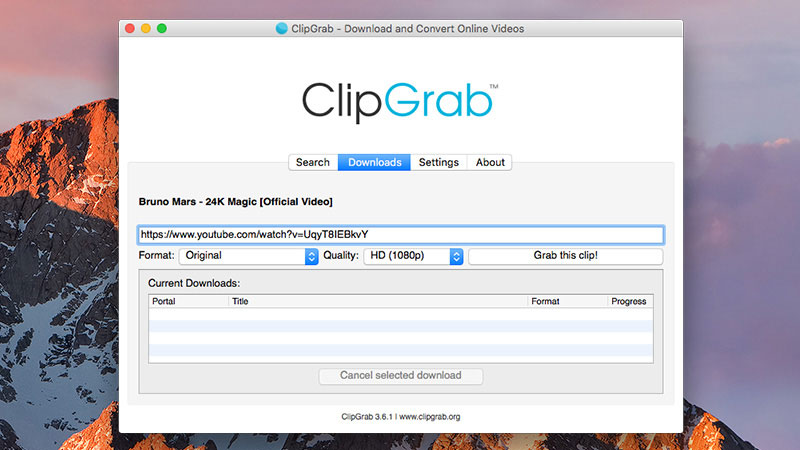 4. iTube
This software claims to download videos from as much as 10,000 websites and is a paid tool. Its trial version can be used to download Facebook videos. It can also be used to record the screen, convert videos, and transfer them to other devices.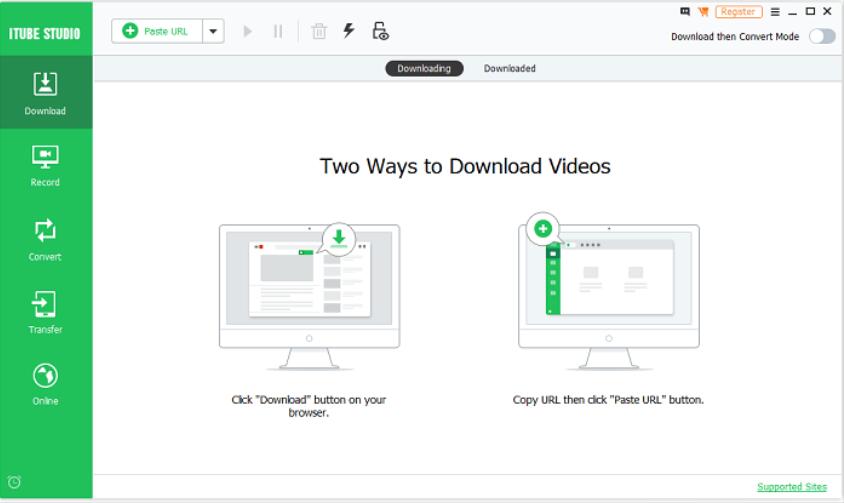 5. Fbdownloader
As the name suggests, this is a tool to download videos from Facebook. You don't have to download or install anything to use it. Simply go to fbdownloader.com, paste the video link, and click go and the video will be downloaded and saved to your device.

6. FBDOWN.net
This tool also doesn't need any installation or download. Just copy a Facebook video link and paste in it to download the video.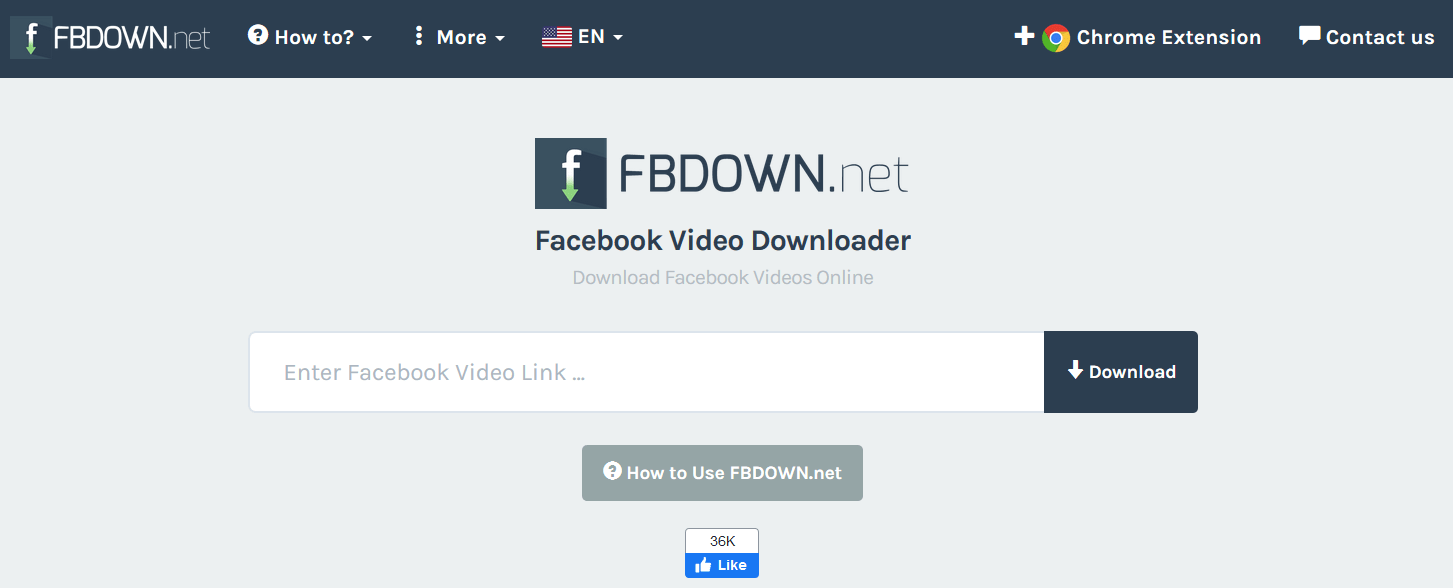 7. GetfVid
This tool works just like the fbdownloader. All you need to do is to open its website and enter the URL of the video you need to download. It cannot download private videos though.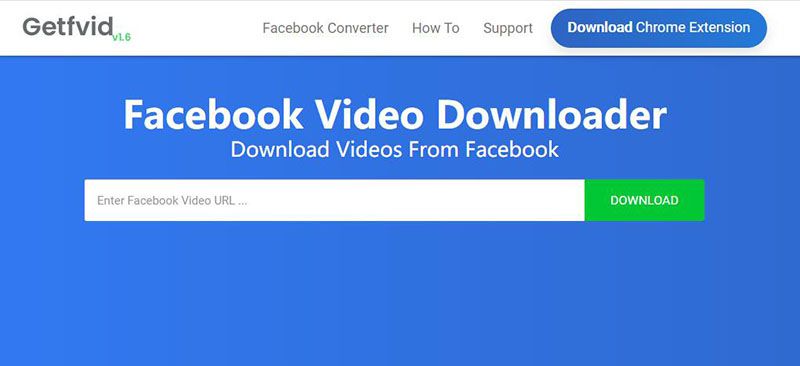 8. Facebook Video Downloader (for Firefox)
If you use Firefox as your primary web browser, this tool is for you. It comes in the form of a little extension that you can add to Firefox and when a video is being played in the browser you just need to click the download button on your browser to download it.
Final Thought
Facebook is, by far, the greatest social media we have ever had. There are a lot of amazing videos on Facebook that we can watch online or save to watch later on the app but there is no official method to save the videos for offline viewing. This problem is solved by a number of tools that can save videos from Facebook to your device so that you can watch them offline. All of these tools come with their own pros and cons but iTubeGo is the one downloader that has all the features a Facebook video downloader should have. It downloads fast, lets you save whole playlists in one go, has unlimited format and resolution options, and does all that without compromising your privacy or identity.
(Click to rate this post)
Generally rated 4.5 (215 participated)