For all the people who aren't well aware of this term, VPN stands for Virtual Private Network. As the name clearly indicates that it works by masking your actual location and provides a virtual network. With that, it gets the access to the blocked content in your region. Now, you are downloading a video through iTubeGo YouTube Downloader and get iTubeGo not working error while using VPN. What will you do next? Don't worry and relax a bit because we will cover solutions to all your issues in this article.
Troubleshooting: Fail to Download Audio/Video
In some cases, users experience downloading errors while using our software; iTubeGo YouTube Downloader. Try the following methods to fix this error:
Firstly, make sure the network environment works normally.
Then check whether the URL of the link for the video you copied from the address bar is correct.
On to the next step, you should make sure if the video you are trying to download isn't protected and that our software supports the website.
Lastly, click the menu and go to Help and open the Log Folder, it will open the Log file automatically. You will have to compress the Log Folder and send it to use, so we can help you.
How to Fix Download Error When Using VPN to Bypass Firewalls
There are some users across the world especially the domestic users in China that are unable to access and download certain videos because of their network environment. So, they have to use proxy or a VPN to bypass firewalls to be able to watch the international content. For instance, certain videos from YouTube, Facebook, Dailymotion and more, and in that scenario, you can try these steps:
Step 1: While you use VPN to download any video, just check if the System Proxy is on Global Mode.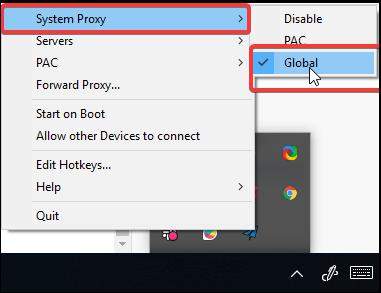 Step 2: Open the Network Settings to check if the proxy in on. It can be done through manual setup.
Open Network & Internet Settings
Click on Proxy and a list of the available Proxy settings will appear.
In the Manual Proxy Setup section, set the Use a Proxy Server switch to On, and type the IP address in the Address field, type the port in the port field.
Click Save and close the window.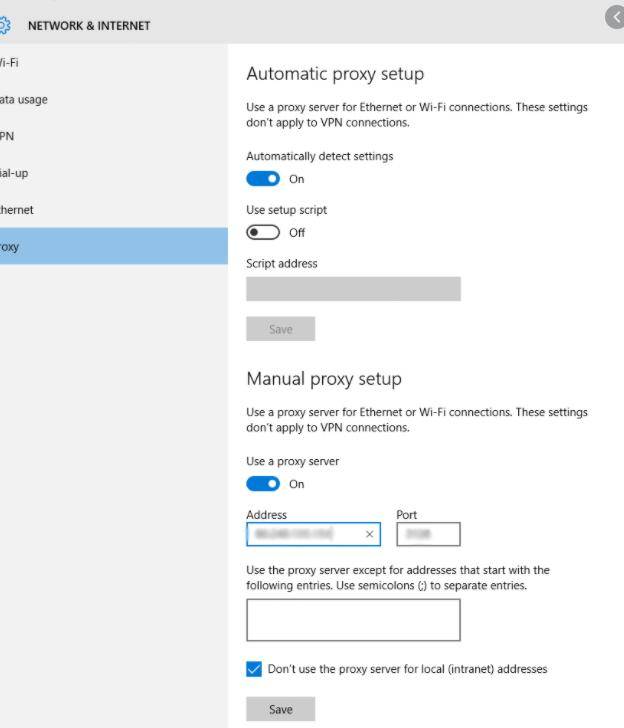 Best Alternative VPN to Fix iTubeGo not Working
If you are facing an error while downloading a file using iTubeGo via VPN, then you must consider Shadowsocks. It will assist in case iTubeGo not working error comes up for your downloads.
What is Shadowsocks?
It is a free, fast and open-source proxy primarily used in China. After all the restrictions that have been imposed in China against the use of VPNs, experts came up with Shadowsocks to access all the blocked content in China. Every user on Shadowsocks creates their own proxy and thus all of them are different and more difficult to locate and identify. This feature makes it preferable over other proxy servers.
How to Use Shadowsocks to Download Video?
Now to know how you can actually use this VPN to download the video and get what iTubeGo cannot download over other VPN Proxy. You will have to follow these steps:
Download the Shadowsocks VPN by clicking here.
As it is a Zip File, you will extract the file after it has been downloaded, install VPN software and launch EXE file.
Now to enable Shadowsocks VPN, find an icon that is just like a paper plane and click on it.
Next you will type in the IP address, port, and password of the proxy in the required sections and click on OK button.
Now, right click on to the Shadowsocks system tray icon and then select System Proxy and make sure it is on Global mode.
Check the Network Setting proxy is on again.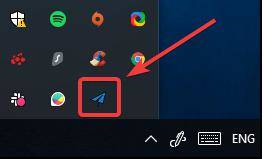 Final Thoughts
We hope this article was useful to you if you were facing the problematic errors regarding downloads through iTubeGo via VPN. We have covered all the basic elements and methods that will aid you to get over iTubeGo not working issue and download the videos through your favorite iTubeGo software and now with Shadowsocks VPN instead; that is a faster alternative to all other proxy servers.