The world has gone global, and with that, so is art and culture has gone international. Now, films and television are not merely limited to a region. People are watching global content, and nowadays, Spanish cinema is on the boom. People are looking to download movies in Spanish or look for websites that offer free online Spanish content. Following the article will explore how you can download movies in Spanish and also about Spanish movies download sites.
Top 8 Sites to Watch Spanish Movies Online for Free
These are the top eight websites that you can access and watch the Spanish content for free without downloading. For this, the only requirement is a steady internet connection.
1. Pelis Online
Website Link: https://pelis-online.tv/
The Pelis Online website is ideal for browsing free content as it does not require any registration charges. The website offers a user-friendly layout that you can navigate to access your favorite movie. Once you click on the website, you will see the homepage filled with popular films. The website allows you to browse movies based on region, genre, and year. However, you can also browse for a specific movie title in the search bar.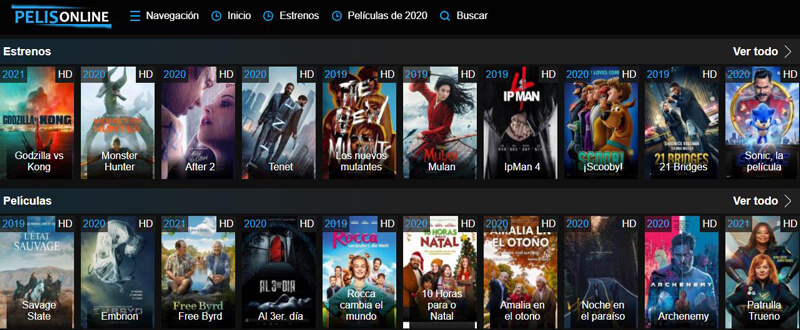 2. PelisXD Online
Website Link: https://www.pelisxd.com/
This website offers you to watch movies online without a registration limit. You can watch Spanish and Latin films ranging from the latest releases to past ones and know about upcoming releases. PelisXD also provides a limited list of series apart from movies in both languages with HD quality. The layout of this website is relatively easy to navigate. You can select the country year and search for your favorite movie and enjoy!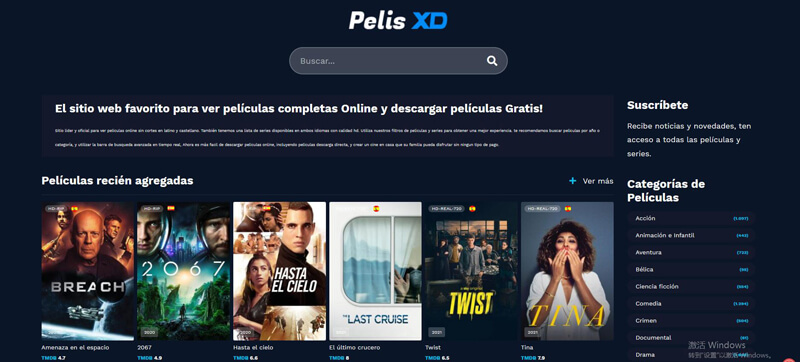 3. PelisVips Online
Website Link: https://pelisvips.com/
PelisVips is known for its comprehensive collection of TV series and movies in Latin, Spanish, and Castilian. When you open the website, you can find all the features cluttered on the homepage except for the search bar. However, when you open the movie page screen, you will see two counterfeit buttons. Scroll down the screen to locate the actual player button. The website has multiple servers for uninterrupted playtime. The website is also liked for its smooth and fast loading.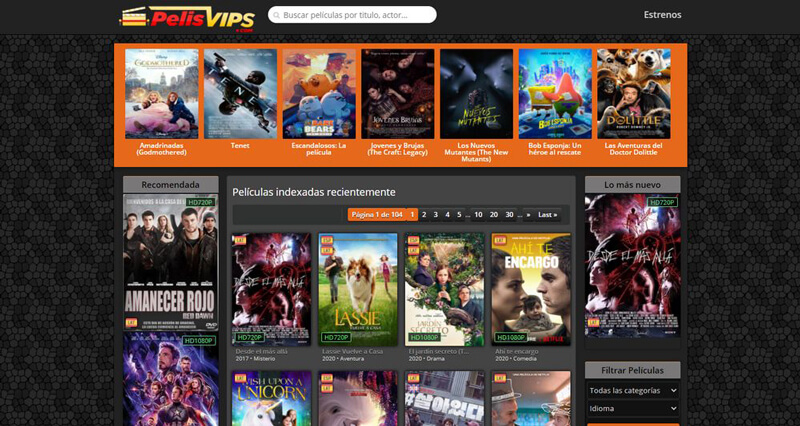 4. PelisPlus
Website link: https://pelisplushd.net/
PelisPlus offers a wide range of Spanish series and films in excellent picture quality. The website's layout is easy to navigate, much like YouTube, with most options listed on the screen's left side. PelisPlus not also provides Spanish TV series and films but also offers Spanish dubbed anime episodes and dramas on the website. When using the website, beware of the misleading pop-ups as the website is full of ads.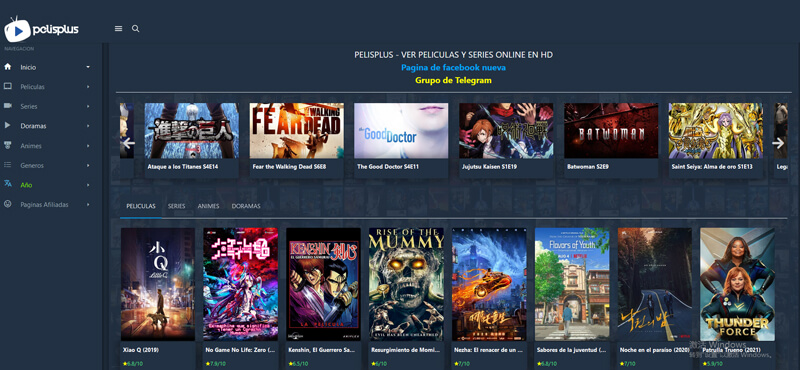 5. RepelisHD
Website Link: https://repelishd.tv/
RepelisHD is also another website where you can find online free Spanish movie content without any registration. There is wide-ranging content available with easy navigation design of the website. The website also includes IMDb ranking options so that you can refer to titles with high rankings. RepelisHD, besides offering Spanish and Latin dubbed content, also provides foreign movies with subtitles for you to enjoy.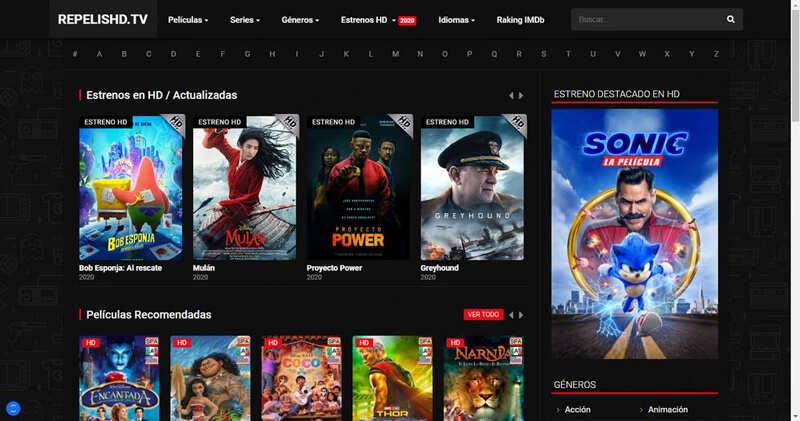 6. PelisPlay
Website Link: https://www.pelisplay.co/
PelisPlay is also another fan favorite website for online Spanish films. The website has a giant library that contains a wide variety of Spanish series, movies, Netflix, Premieres, documentaries, dramas, and anime, etcetera. The website also includes a movie information page with an overview—trailers and an embedded player menu that guides you towards the main movie and image gallery. PelisPlay also offers a wide range of servers for a single episode and film. You can easily switch to another server if one malfunctions, mid-play, or does not respond due to any reason.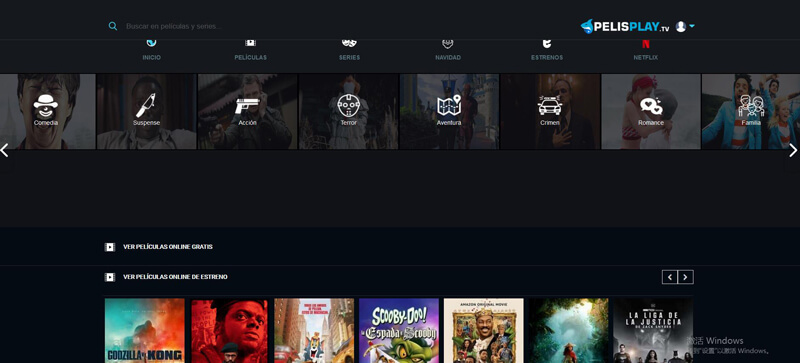 7. Ver-Pelis-Online
Website link: https://ver-pelis-online.tv/
The website is not as famous as its counterparts mentioned above, but it is still filled with your favorite Spanish content. The thing that makes this famous not well-liked is the reCAPTCHA. You have to complete it whenever you watch a movie to prove you are not a robot. The most annoying part is that it always asks you to try again, even after successfully solving the puzzles.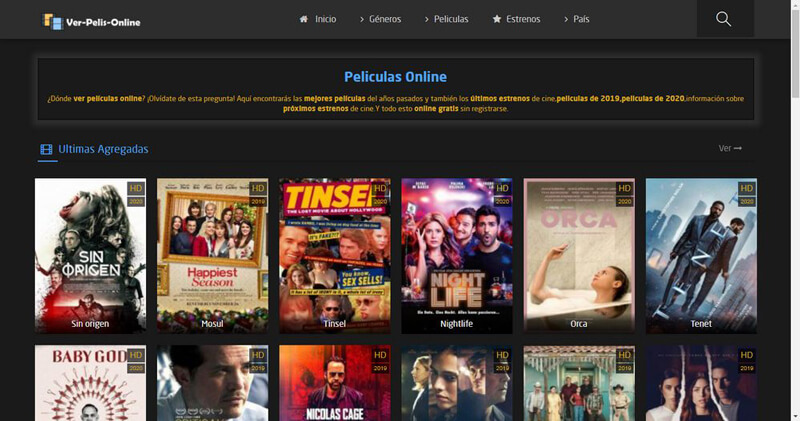 8. Verpelisonline
Website link: https://verpelisonline.co/
Ver-Pelis-Online and Verpelisonline are precisely the same with the exact same design and navigation, only contrasting in background color and logo. It is a mirror website of Ver-Pelis-Online. The Verpelisonline provides users with consistent Spanish content, and you can watch it generally without asking to solve any reCAPTCHA to determine if you're a human or not.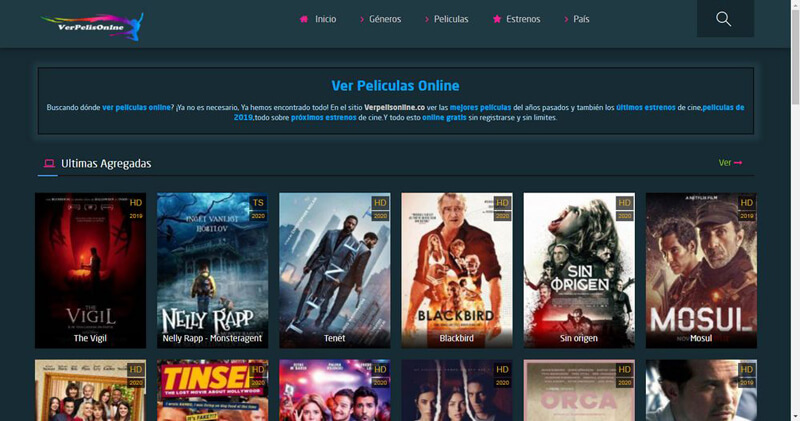 Free Download Spanish Movies with English Subtitles
Sometimes we do not have time or a steady internet connection to watch films online and would like to download the movie to watch it later without disruption. There are downloaders available that you can use to download Spanish films. In that way, you would not need Spanish movies download sites and can easily enjoy uninterrupted movie time whenever you want, even without internet access.
Best HD Video Downloader – iTubeGo
This application allows users to download videos and music from the Internet and that too without putting your data security at any risk. Using this desktop-based software, you can download Spanish movies with English subtitles from YouTube. iTubeGo also supports downloading movies with subtitles in more than 50+ languages. You can download this video downloader from below link:
Key Features:
Allows users to download movies in Full HD, 4K, and 8K quality from 10,000+ websites
Users can download audios, videos, favorite channels, and playlists in just one click
Convert Spanish movies into mp4, mp3, m4a, avi, mov, and 20 other formats
Cut YouTube videos, movies, and music through online function
Provides 10X faster downloading with 100% guaranteed success rate
How to Download Movies in Spanish from YouTube
There is a lot of Spanish content available on YouTube and is accessible and downloadable through this program. Following is a step-by-step guide to help you guide through this process:
Step 1 Open the YouTube website in your browser and search for the Spanish movie you want to download. After selecting the particular video/movie, open it and copy the URL from the browser address bar.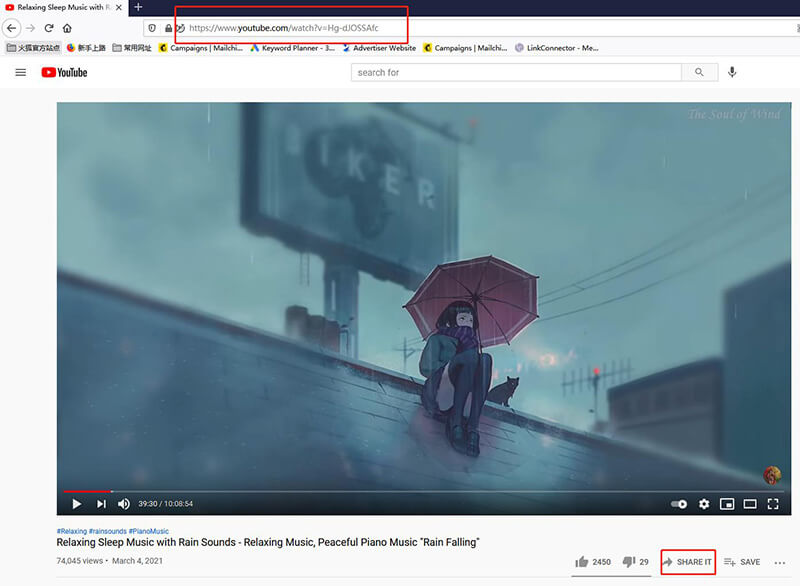 Step 2 After copying the link, open the iTubeGo software on your computer and set the Video (Mp4) as download format in the Preferences section. Then, select the required resolution in the quality tab, enable the Auto download Subtitles/Lyrics option, and select the English as language to get Spanish movies free download with English subtitles.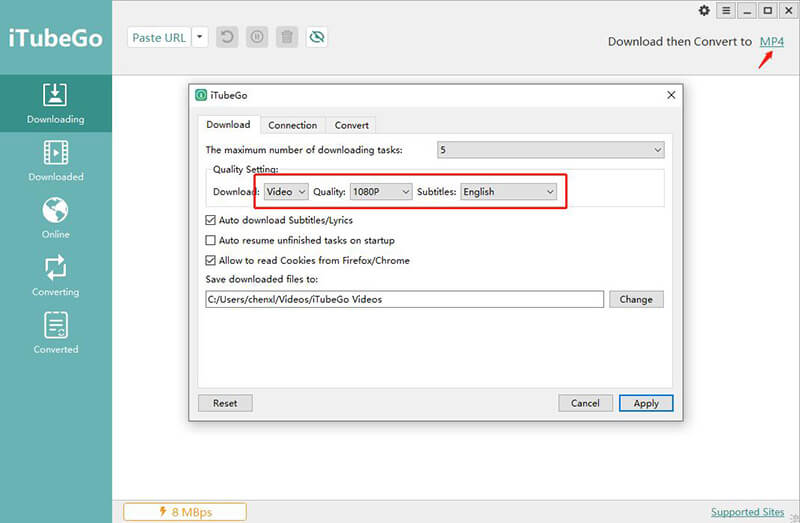 Step 3 After selecting your preferences, click on the "Paste URL" button, and the Spanish movie will automatically start downloading.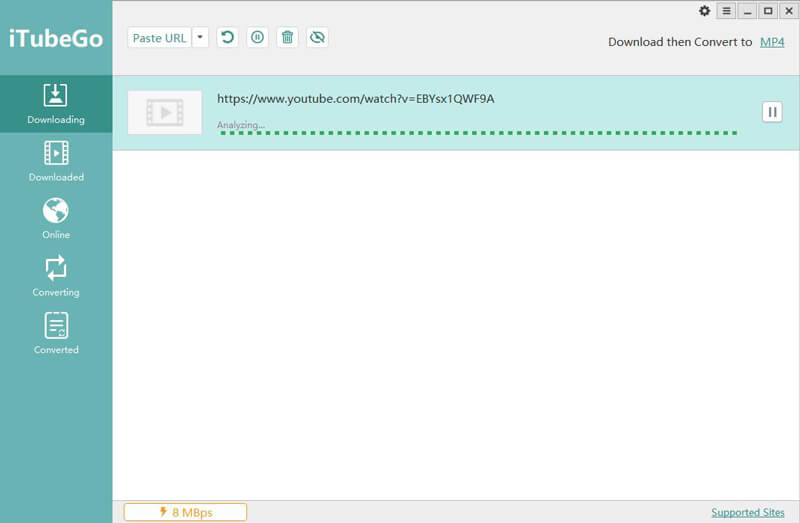 Step 4 Once the download is completed, you can find the Spanish movie with English subtitles in the Downloaded section of the software.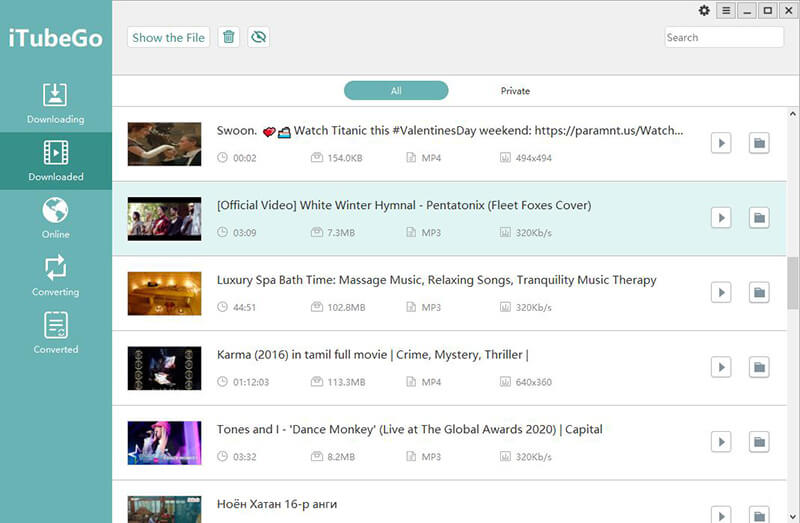 You can also download Spanish movies without downloading any application. Various online websites allow you to download videos online without installing any software. However, an online downloader is not usually ad-free and does not support/download subtitles making your wish for Spanish movies free download with English subtitles unfulfilled.
If you want to Download Spanish Movies without installing any software, explore the best available options here.
In Conclusion
Watching movies on online websites that do not demand registration can be risky as most of these websites offer third-party servers to watch these movies. Hence the domains of these websites will change in the future to escape piracy claims. The same goes for online downloading and Spanish movies download sites. However, when it comes to the dedicated software to download movies in Spanish, this will not be a problem. You can easily enjoy Spanish Cinema by using iTubeGo YouTube Downloader.
(Click to rate this post)
Generally rated 4.5 (215 participated)