The internet is a vast collection of audio, video and photo content. The sheer number of videos available on the internet is beyond what we can comprehend. The trouble with online content is that it can only be accessed when you are connected to an internet connection. Especially, when you want to watch an HD video you need to have a fast and stable internet connection which is not always available. The only way to overcome this problem is to download the video to your device and watch it offline. This article is focused on HD video download. The HD video downloader options we are about to discuss are the best on the market.
HD Video Downloader for PC – iTubeGo
iTubeGo YouTube Downloader is a multifunction download tool designed to make downloading multimedia from any website easy and efficient. It is available for Windows, Mac and Android devices. It comes with a lot of useful quirks that make it the best tool for downloading HD videos from any source. The key features of this amazing software are the following:
It is compatible with more than 10,000, such as YouTube, Facebook, Dailymotion, Vimeo, and all the video and music streaming websites.
It retains the original video and audio quality, all the way up to 8K video downloading.
It is able to download Full HD videos in in all popular formats, including MP4, MP3, MOV, MKV, AVI, and many more.
It can also download high bitrate audio files in a range of 20+ formats.
It supports multitask and batch downloading, and can download an unlimited number of videos at once.
Steps to download HD videos with iTubeGo
These are the simple steps to download HD videos using iTubeGo YouTube Downloader.
Step 1

Install iTubeGo Software from their Official Webpage

Go to iTubeGo Software Official Webpage to download iTubeGo, and then, simply install it on your computer.
Step 2

Navigate to Desired Video and Copy its Link

Go to the video you want to download and copy its URL from the browser address bar.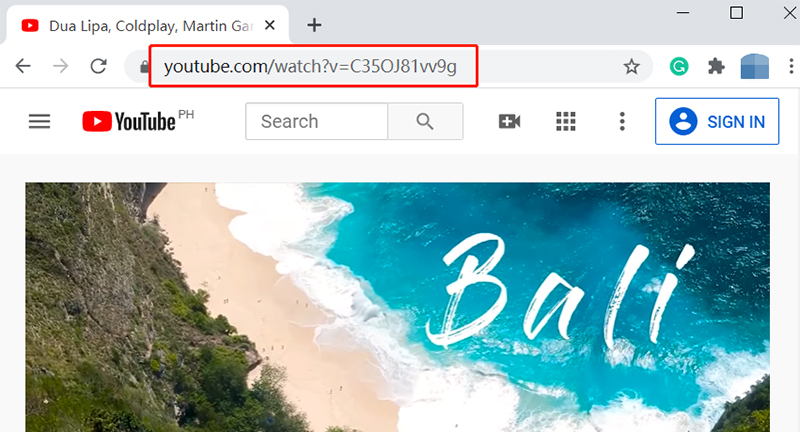 Step 3

Set Output options

Open iTubeGo YouTube downloader and go to Preferences section to set the Resolution/Quality and Format of your download. You can also select the Video format of your choice in the "Download then Convert to" option, which is located at the top-right corner of the main interface, just below the Settings tabs.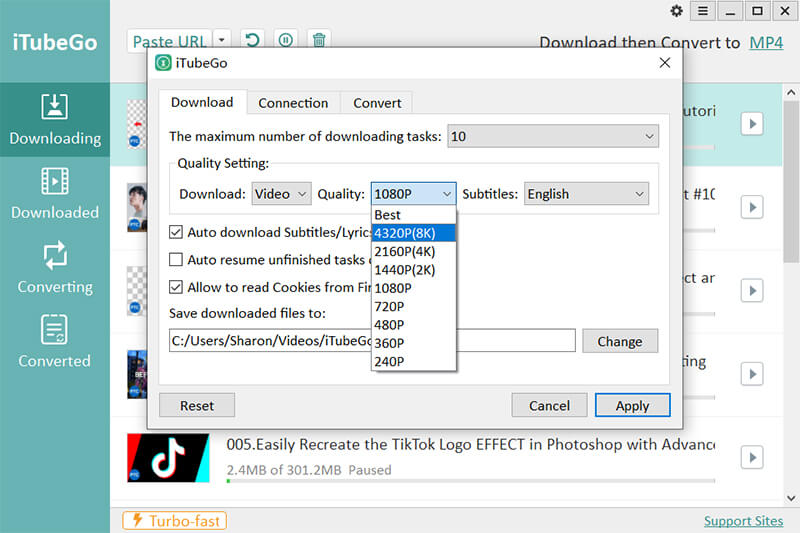 Step 4

Enter the Link by Paste URL Button

Click on the paste URL button to enter the URL and the download will start automatically.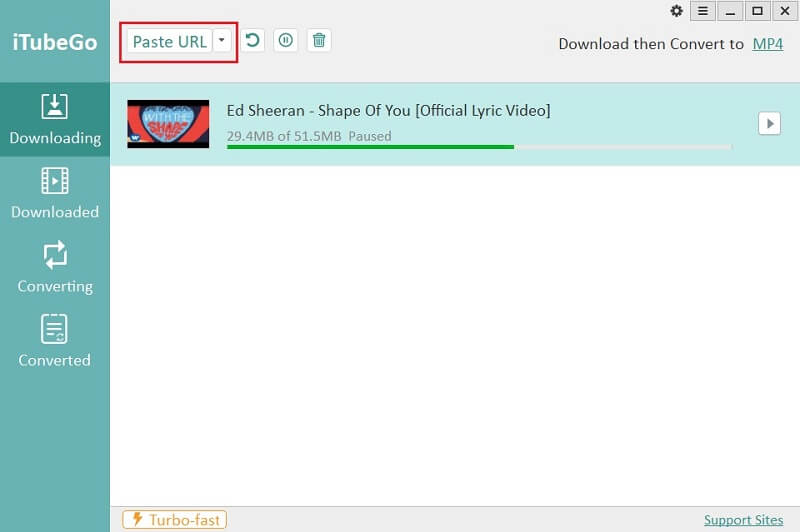 Step 5

Locate your Downloaded Files

Once the files have been downloaded to your computer, you can access them through the pre-selected destination folder or you can also find all the downloaded files in the "Downloads" section of the iTubeGo software.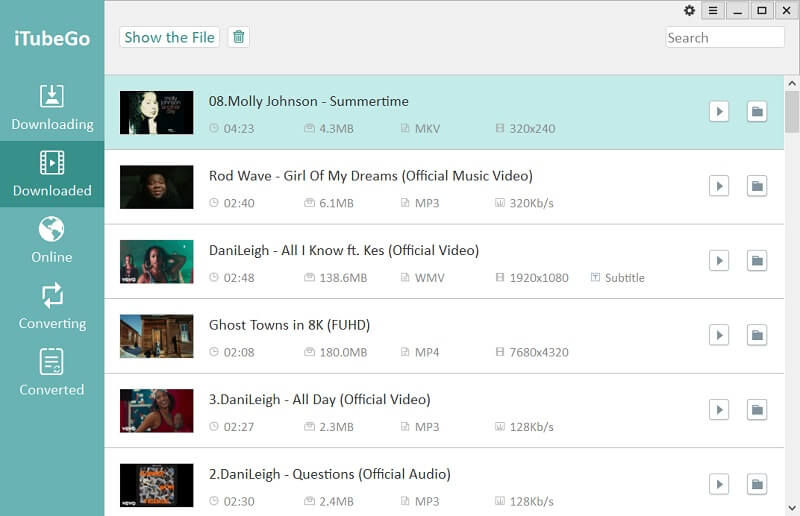 HD Video Downloader Online
If you do not want to install any software to be able to download videos from the internet, you can use an online video downloader. However, these downloaders support only 720p video resolution. However, there's one online tool that can make downloading Full HD videos possible.
Notube.net
This is a simple and useful tool that can be used to download HD videos from major video hosting websites. The pros and cons of this tool are the following.
Pros:
It supports downloading Full HD 1080p video resolution.
It offers MP4, MP3, 3GP, FLV, and M4A formats.
It is compatible with YouTube, Dailymotion, Facebook, Instagram, and Twitter.
It is free to use.
Cons:
Has a lot of annoying ads.
Supports a handful of sites.
Downloads at painfully slow speeds.
How to Download HD Videos with Notube.net?
The following are the steps through which you can download HD videos with the help of online downloader, Notube.net.
Step 1

Get Video URL

Go to the video you want to download in a web browser and copy its URL from the address bar.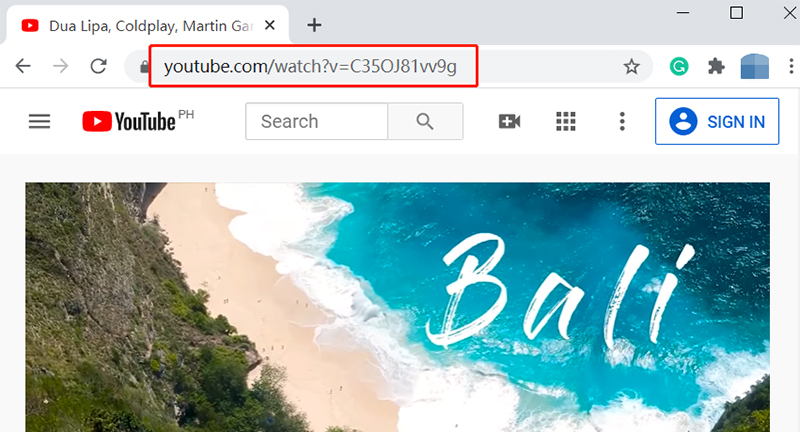 Step 2

Open Notube Webpage

Now, open www.notube.net on your web browser.

Step 3

Paste URL

In this step, you have to move your mouse cursor and right-click in the URL entry field and select "Paste" from the given options.

Step 4

Select Format

From the drop-down menu to the right of the bar, select MP4 HD as the format.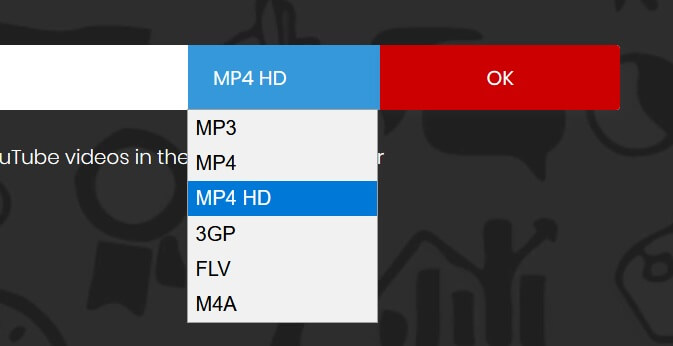 Step 5

Download HD Video

Click the Download button now to download the video to your computer.

HD Video Downloader for Android
iTubeGo for Android is the most efficient app that downloads from all sources. It is a 100% free app, which allows you to download unlimited number of videos in Full HD, and even 4k video. Here's how you can use it to download any video from any website.
Step 1

Install iTubeGo on Your Android Device

iTubeGo is not available on the Play Store. You'll need to download the APK file from iTubeGo website and then install it on your Android device. The method is simple and only takes a few minutes.
Step 2

Access the Particular Video

Now go to the video you want to download and get its URL. If it is a YouTube video, open it in the YouTube app; go to share and select copy link. If it is from some other source, you can open it in a web browser and copy the link, then open iTubeGo app and it will automatically detects and processes the link. iTubeGo Android App also has a built-in browser that you can use to access the video. Once you've opened the video through built-in browser or entered the URL from the website, simply Press the Download button to further proceed.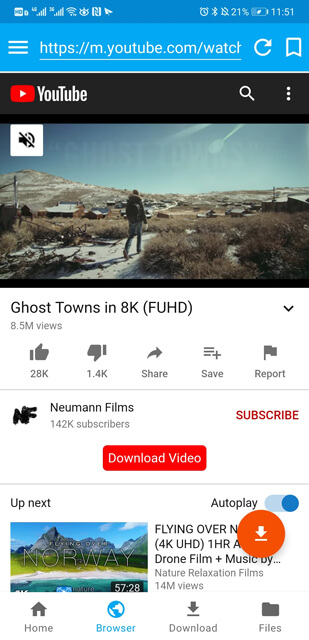 Step 3

Select Download Format and Quality

After pressing the Download button, you'll be offered a list of available format and quality options to choose from. Select Full HD in the Quality option and the format as Video. The file will be saved to the downloads folder on your Android device.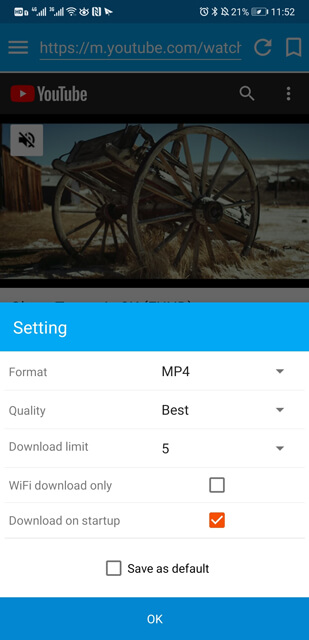 Step 4

Download HD Video on Android Device

Then after selecting the required format and quality, press the OK button and the file will start downloading on your Android device.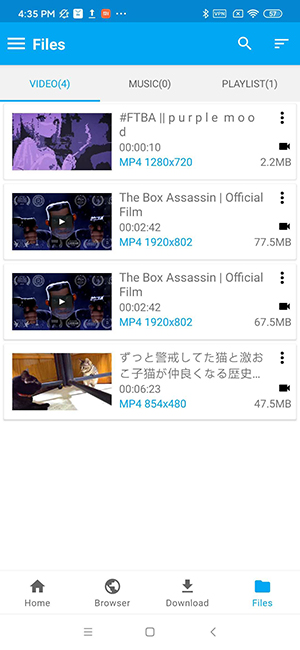 In the previous article, we listed some free HD Video Downloaders for Android to provide you with more choices.
Comparison: Software vs. Online vs. APP
Features
Desktop Software
Android App
Online Downloader
Sites supported
10,000+
1,000+
Just the mainstream sites
Video Resolution
SD, HD, 2K, 4K, 8K
SD, HD, 2K, 4K, 8K
Low quality, Very few support 1080p
Video Formats
MP4, MOV, WMV, AVI, FLV, MKV, HEVC MP4, HEVC MKV
MP4 only
Mostly just MP4 or a few other mainstream formats
Audio Formats
M4A, MKA, WAV, AAC, FLAC, AIFF, OGG
M4A, AAc
Only MP3
YouTube Playlists Download
Yes
Yes
No
Multiple URL Download
Yes
No
No
Other Features

Local media converter
Download private videos
Media Management

Media Management
Web Browser

None
Download Speed
Turbo-fast
Fairly Fast
Slow
Network Connection
Not dependent
Not Dependent
Dependent
Ads
No
No
Yes
Price
$9.95
Free
Free
Final Thoughts
Downloading videos is necessary if you don't have a stable internet connection or have to go somewhere without internet connectivity. Most of the video hosting platforms, like YouTube, do not offer the luxury of downloading videos to your computer or other devices for offline playback. However, there are some ways that can be used to accomplish this task. The best of these ways are described in the text above. While all have their own pros and cons, an impartial analysis makes it clear that no option can match the functionality, efficiency, and usability of iTubeGo YouTube Downloader.
(Click to rate this post)
Generally rated 4.5 (215 participated)