TikTok is a trending video creation app, where you can make videos and add trending music to it. You can also edit and make the videos look eye catching and vibrant with all the editing tools and filters available. Such a filter includes the popular Bling Filter. If you are unable to find the bling effect on TikTok, this article is all about how to get bling effect on TikTok.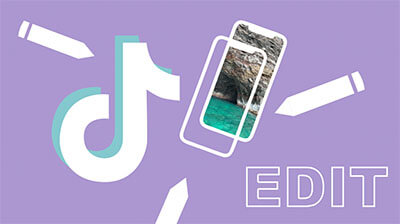 How to Get Bling Effect on TikTok
TikTok users have been asking the same question over and over now, how to get bling effect on TikTok? To that we will say we have an answer to get you your favorite filter with just a few easy steps.
Step 1 As a first step, open the TikTok app on your mobile phone and press the "+" button to make a new video.
Step 2 Once you start with creating a new video, a section of Effects will open up, giving you a bunch of categories for Trending, Games, Glasses and others.
Step 3 Tap on the trending section and scroll until you find the filter saying Bling on it. Tap on to the filter and then you can apply the filter to your videos.

How to Use Bling Effect on TikTok
You've already created a video and didn't add the Bling filter or want to add the effect to a prerecorded video from your phone? Well, yes you can do that as well. Here's how you can do it with these simple steps:
Step 1 Once you're done importing the video you recorded earlier, tap on the Effects option beneath the video beside the Sounds option.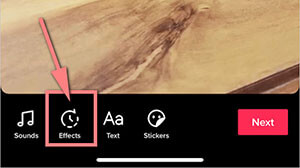 Step 2 A range of filter will appear; swipe and find the filter saying Bling. You can also add Heart Bling filter. You can use it with the Bling filter simultaneously.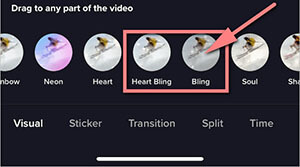 Step 3 Now, you can use the Bling effect either to your entire video or drag the slider to the specific part of the video you want to add the filter to, simply by tapping on the filter and holding it.
Step 4 Once, the effect is added you can preview the video before saving it. If you didn't like the video you can just undo the effect. Well, if you like it tap on the save button.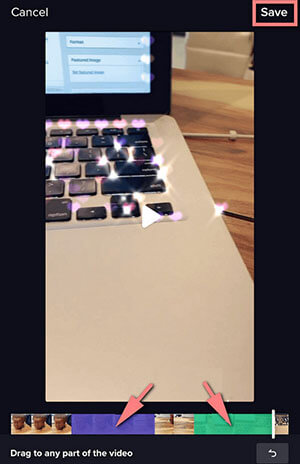 Step 5 If you want to post this video, you will press Next to post it to your TikTok feed.
About more TikTok videos download, you can check these below articles:
Alternatives to TikTok Bling Effect
1. Social Media Apps
Users complain the Bling effect on the TikTok is nowhere to be found and is not available anymore. For that what you can do is use other social media platforms like Instagram and Snapchat which have their own sparkle and Bling effect filter and make and create the videos on these apps and then, save and download the videos and later you can post it on TikTok.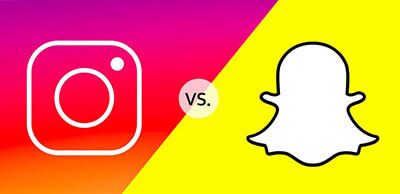 2. Kirakira+ App
If you are still unable to get the desired effect of the Bling filter you want with the social media apps then you can try another app Kirakira+ app, not entirely free but not too expensive, you have to pay 99 cents to start using it. It has clean interface. It has a brightness filter and some other new options that you can try to make your videos brighter. You can use this app to give a glitter and shiny effects to all the illuminating objects in the frame. The difference in this effect is quite evident from the one on TikTok. Once you get the desired result, you can save the video and then post it to TikTok.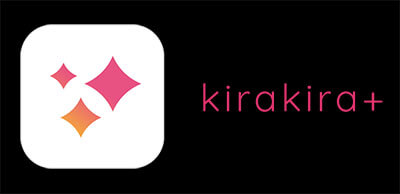 Other Cool Filter Effects on TikTok
You want to keep up with the TikTok Trend, right? Then here is a list of some effects and filters that are trendy and cool which you can use beside the Bling effect. Let's hop on to it:
1. Magisto
The first one on our list is Magisto. It not only allows you to select the style of the video you recorded, the way you want but also allows you to add effects to your video. With Magisto you can enhance any part of the video or photo. You can add music to your videos. This also helps you crop the videos the desired way.
2. BeeCut
BeeCut is another amazing editor where you can edit your videos and add a number of different and amazing effects to your videos. It has a user friendly and clean interface making it easy to use. Not only this, you can also get to use many other amazing features of it including cropping and trimming of videos. You can also add transitions to your videos to make it more interesting.
3. VideoShow
It is an all-in-one editor which allows you to create a video without any time and length restriction unlike other apps which allows you to create few seconds of videos. This has many amazing features to it and all that in one place. You can add themes, trendy music to your videos. There are hundreds of free music available to choose. You can also choose the song of your choice for your video. Other amazing features include: zoom, cut, edit, rotate etc.
4. Videoshop
If you are looking for a tool that is simple and easy yet effective at the same time, well, worry not Video shop can be your tool of choice. There are several amazing functions and features that this app possesses which includes: you can trim a video, add effects, add music from your library, you can merge the videos and adjust the display. There are several other features you get upon using this amazing tool. Don't miss out on this one.
In Summary
There are several ways to achieve the Bling effect on TikTok, and in this, article we have discussed various ways that you can get the Bling and glittery filter to your videos. You can choose any of the editors if you don't see the filter on TikTok or other social media apps and get started with creating videos.
(Click to rate this post)
Generally rated 4.5 (215 participated)