Valentine's Day is a day for the couples to meet and have a romantic time. And a romantic time is incomplete with the valentine day songs. While the internet is full of valentine day songs, downloading them can be a bit tricky for those who are not very good with technology. But there is no need to worry, as we're going to help you in making your day special by letting you know about an easy method to download Valentine's Day songs.
Best App to Download Valentine Song
First things first, let me introduce you to an all-in-one music downloading software, Musify music downloader. It downloads your music from the internet with a simple three step process at a 10X faster speed. let's have a look at some of its unique features:
Download any kind of songs from over a thousand different websites, like SoundCloud, Spotify, YouTube, and many others.
Gives you a perfect quality up to 320 kbps.
Download music in various audio output formats like MP3, WAV, FLAC, M4A, etc.
Extracts audio from online videos.
Download music with album cover and lyrics.
Click the link below to download the Musify program for free, and install it on your Windows or Mac computer.
Step-by-step Guide to Get Valentine's Day MP3 Songs
Once you have downloaded the software, follow the steps below to get happy valentine's day song download to your device, we're going to be using Spotify as an example.
Step 1 Open Spotify app and go to the Valentine song, playlist or album. Click "Share" to get the song's link.

Step 2 Launch Musify Music Downloader, Click the Preferences "⚙" on the top-right toolbar of home interface. Head over to the Download tab and select MP3 as the output format.
Step 3 Paste the link to the Musify, your file will start downloading and be saved in the Downloaded section of the software.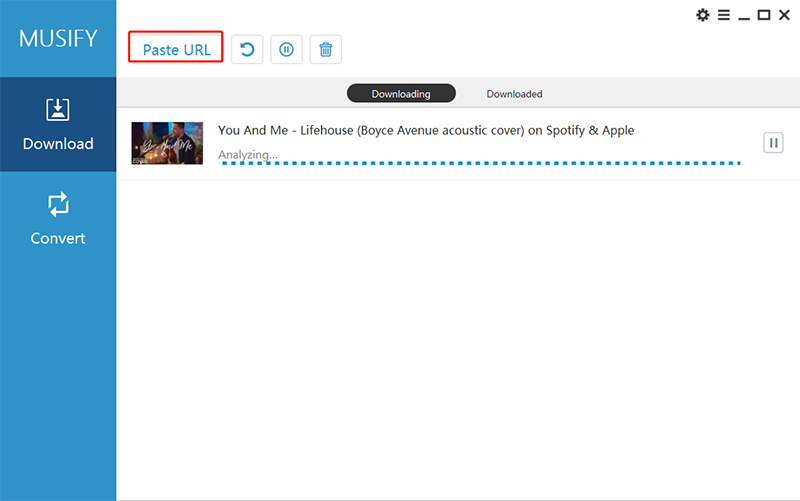 If you download a music playlist or an entire Valentine's Day album, the program can also get all songs of the complete lists and download them to your computer.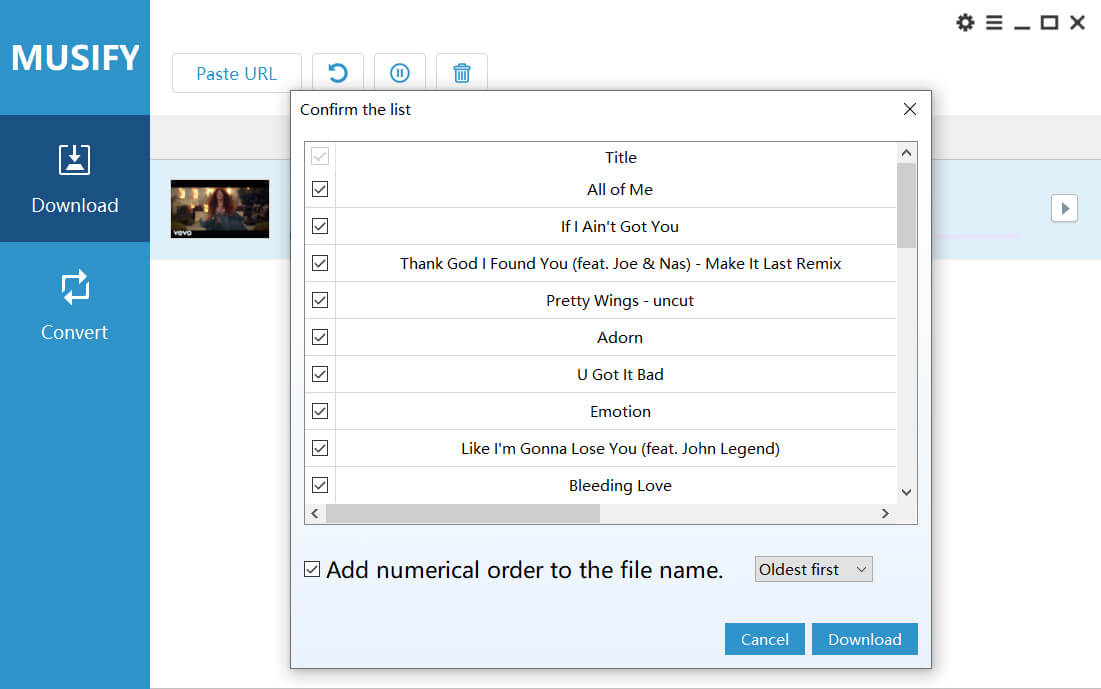 How to Download Valentine Song on Android?
You can use Android devices to download Valentine's Day songs directly on your phone. iTubeGo for Android is an easy-to-use free video and music downloading App. It obtains source-quality MP3, M4A, AAC and other music files by analyzing music urls.
Note: Your device may not allow third party downloads so please go to your settings >> security >> allow downloads from unknown sources.
Read and follow the steps below for valentine song download.
Step 1 Open YouTube on the built-in browser on the application and go the video that you want to download. Once the video is open, you will see a red-colored download icon on the bottom right of your screen; just click it to further proceed to the next step.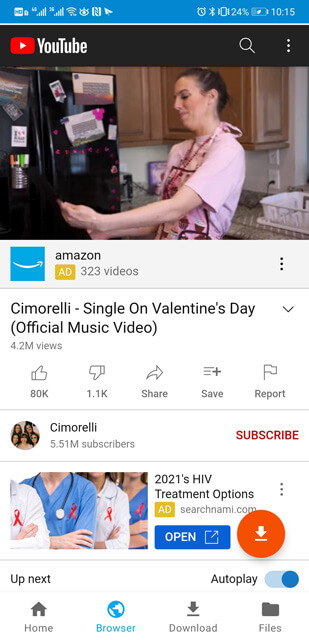 Step 2 Now, set the required download format and quality and press the OK button.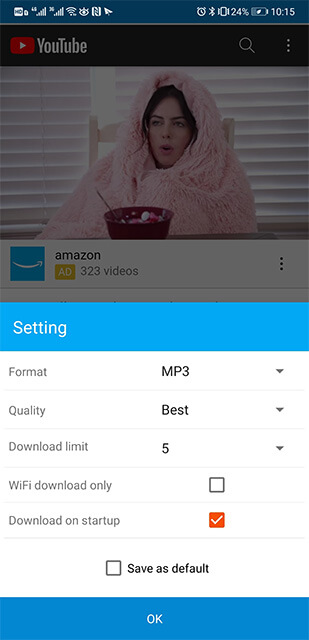 Step 3 It will automatically start the downloading process, and later on, you can access the downloaded Valentine Day song from the Files section of the app.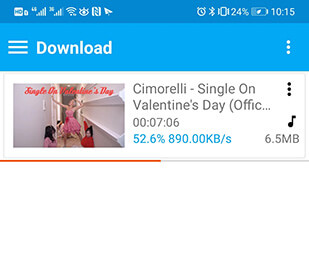 Best Happy Valentine Day Song
We have a compiled a list of songs for your special day.
How Do You Celebrate Valentine's Day
There are multiple ways to enjoy your valentine's day.
Celebrate alone and enjoy the happiness of being single
Rose is always the eternal expression of Valentine's Day
Don't put love before friendship, just hang out with your friends
Stay at home all day, turn off the phone and appreciate each other
Chocolate, yes, it is an indispensable protagonist
Dress up and make yourself more special
DIY a commemorative card by yourself
Proposing to your lover, this day is so meaningful
Summing it up
The hype around valentine's day is real, and hopefully, this article would have been helpful in making you learn how to get valentine song download on your devices and giving you a bit of information about how you should be spending valentine's day this year.
(Click to rate this post)
Generally rated 4.5 (215 participated)